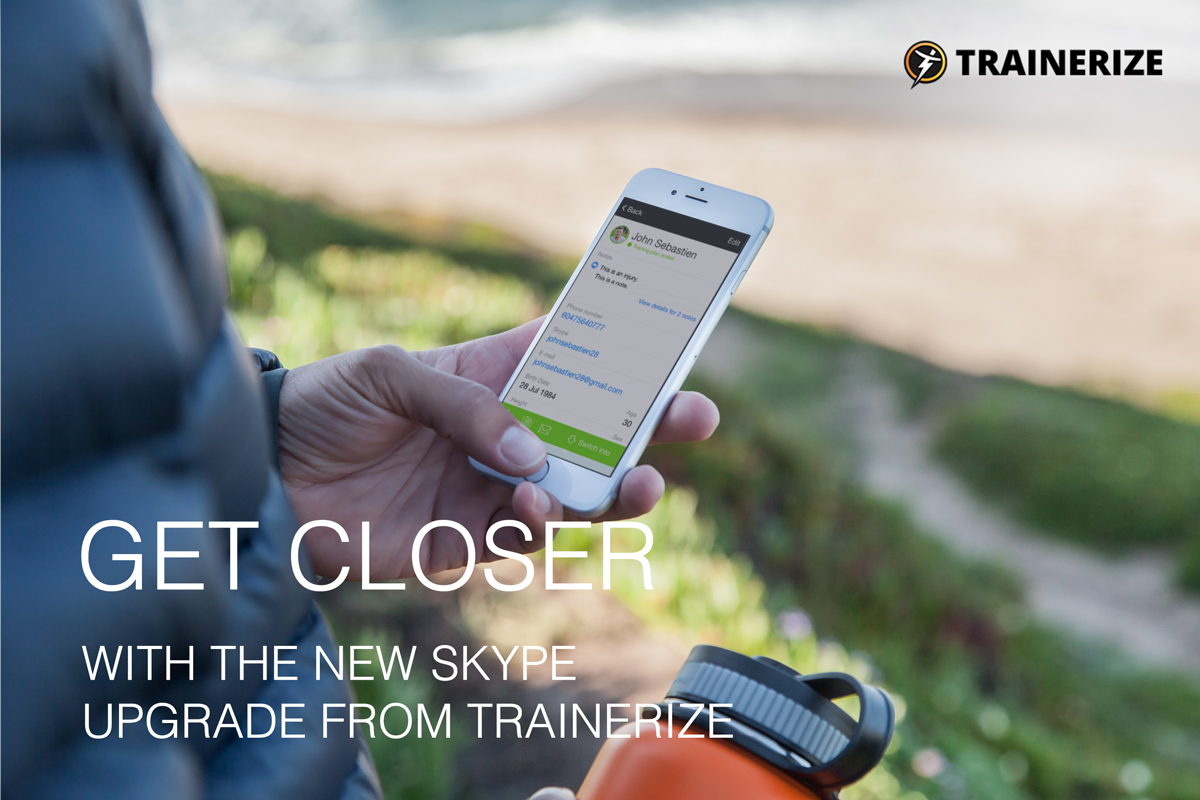 One of the hardest parts of online personal training is the lack of face-to-face contact with clients.
When it comes to personal training and fitness instruction in general, it is a well known fact that a lot of client retention and client success relies on the strength of the trainer/client relationship.
When you see a client on a regular basis throughout the week, it is easier to coach them on eating and training, correct their form, and build a solid client/trainer relationship. Even though training can be much harder when a client is not in the same city as you, it is not impossible. Trainerize has provided many great ways to keep you in touch with your online training clients, including: the built-in messaging system that also goes directly to your email, the ability for clients to add progress photos right from their app, and now through live video conferencing with the new Skype feature!
How the new Skype upgrade from Trainerize works: now when clients are filling out their profile information in your Trainerize app, they can easily add in their Skype user name. Perhaps you have already been using Skype to keep in touch with your online training clients, but now it is much easier because it is directly integrated into your Trainerize app.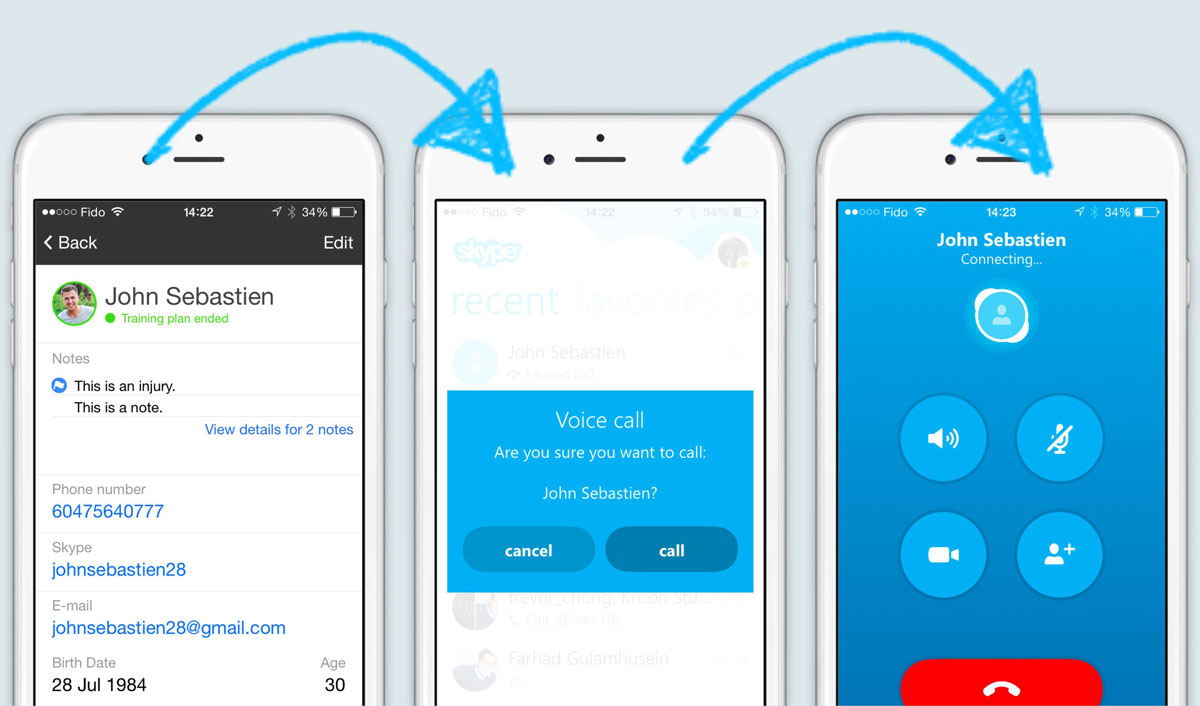 The questions arise: What if a client does not have a Skype Id? What if they are not tech-savvy and don't want to use Skype? These are all possibilities, but I am going to presume that if someone is purchasing "online" personal training they are going to be a little bit tech-savvy to say the least, so using Skype should not be a problem. Also, if they don't have a Skype Id, tell them to sign-up for one (it's free!)! Now this is not mandatory; just because Trainerize added Skype it does not mean that all trainers MUST use it, however, if you are looking to increase client results, boost client retention, and continue to grow your training business I advise you start using it.
Here are some of the benefits with using Skype to connect with your online personal training clients…
1. More Face-To-Face Contact with Clients
With your clients being able to see your face, hear your voice, and feel like you are having an actual conversation, they will feel better and develop a larger bond with you. It will make their online training experience that much better because they actually get to check-in with a real person, admit to a real person the cookies they might have eaten or workouts they skipped the week before. It is harder to admit your faults face-to-face than it is via text or email. Why does this matter you ask? Improved client results! What happens with improved client results? Increased client retention, and more likely your client will want to tell all their friends who is helping them look so amazing! In turn, that means more clients for you and of course more money 🙂
2. Save Yourself Time
Sometimes writing long client emails can take a lot of time that you could be using to do other things, such as marketing your business to new potential clients. Having quick Skype calls with your clients can save a lot of time because you can answer all of your clients questions with one call and save a stream of back and fourth emails or text messages. Time is Money!
3. Properly Assess Clients and Fix Exercise Form
Using pictures or written descriptions of exercise form or for assessments is not really the best way to get an idea of a client's potential or current fitness level. Hopping on a Skype call with a client to do their initial assessment is much more effective. It's much more efficient for both of you, and will allow you to take clients through movement screens without relying on them to report back on how they think they scored on the screens.