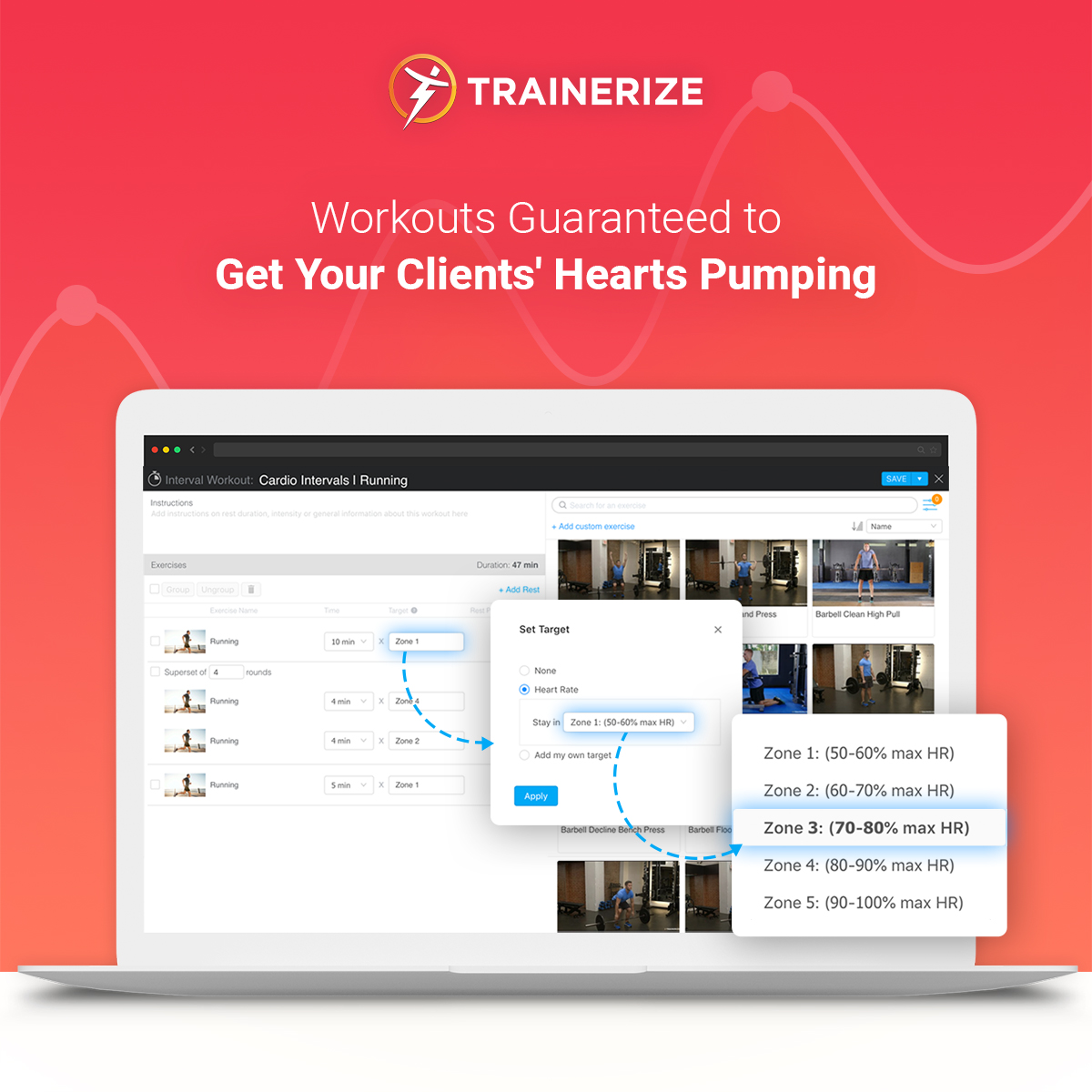 Whether your client wants to run a half-marathon, shed some weight, or take their strength training to the next level, cardio is and always should be a key element in your training plans and programs.
But why just settle for steady-state cardio when you can spice up your clients' workouts, get their hearts beating fast, and nudge them closer to their fitness goals with some high-intensity intervals? After all, it is the most effective type of cardio out there!
Thanks to the all-new heart rate targets for cardio exercises (recently added to the
redesigned workout builder
) building heart-pumping cardio interval workouts is now not only possible but quick and easy too!
Set heart rate targets for specific durations of time or distances on all cardio exercises and create killer cardio sessions, guaranteed to get your clients' hearts pumping. We'll show you how.
HOW TO BUILD CARDIO INTERVALS IN TRAINERIZE
WHEN TO USE INTERVALS IN YOUR TRAINING
Now that you know how to build a cardio interval workout, let's dig into when to add these endorphin-boosting workouts to client training plans.
While you'll want to adjust the target heart rates for individual clients based on their current fitness level and specific goals, here are a few of the main ways you can add intervals to your clients' training programs.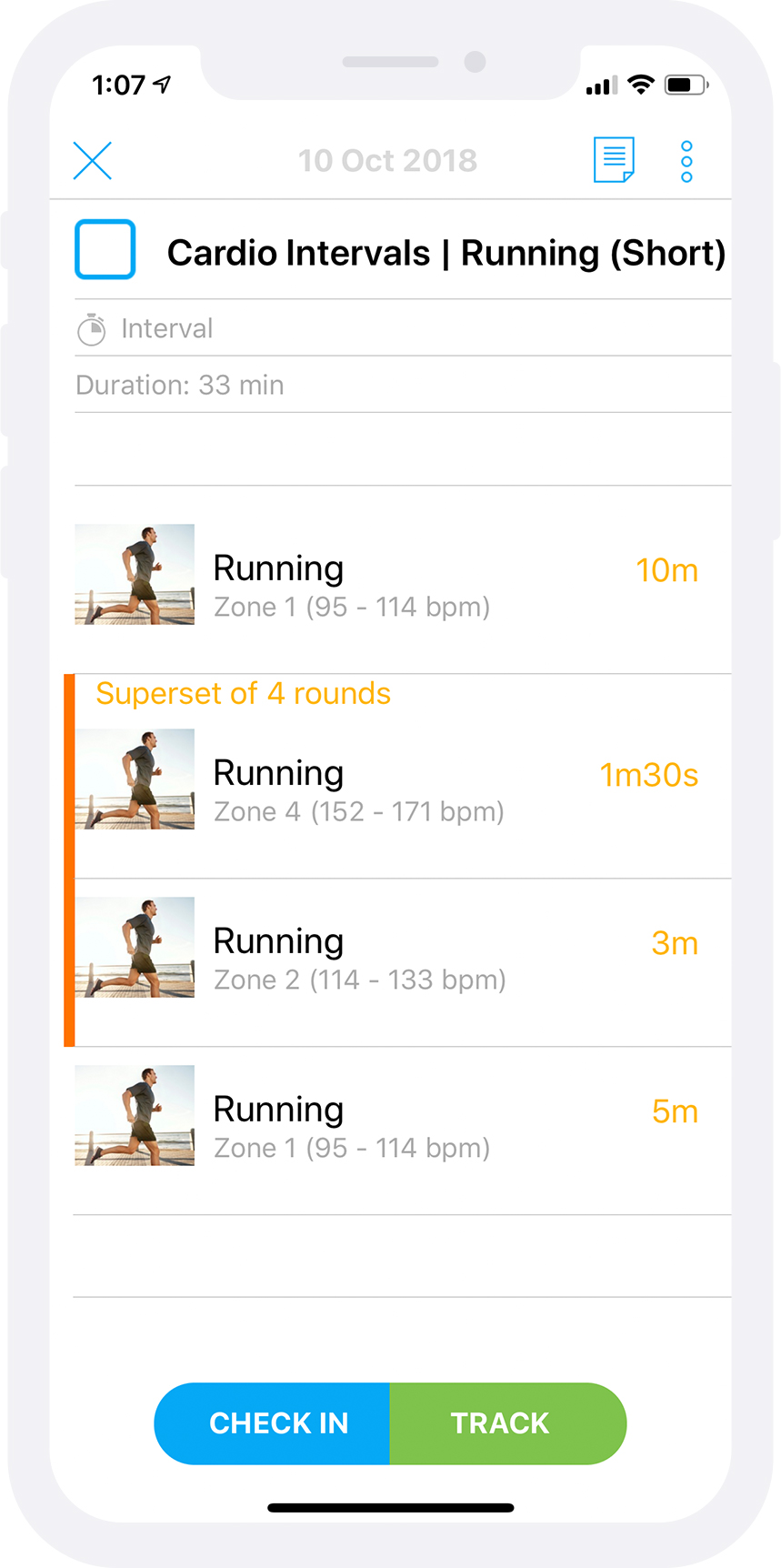 INTERVALS FOR WEIGHT LOSS
If you have clients looking to lose some extra pounds (and who doesn't!?) cardio intervals are a great way to push your clients' limits. Consider adding some cardio intervals to the end of a weights or strength training session to really make sure they're emptying the tank with every workout. This depletes their bodies of extra glycogen stores and helps burn fat.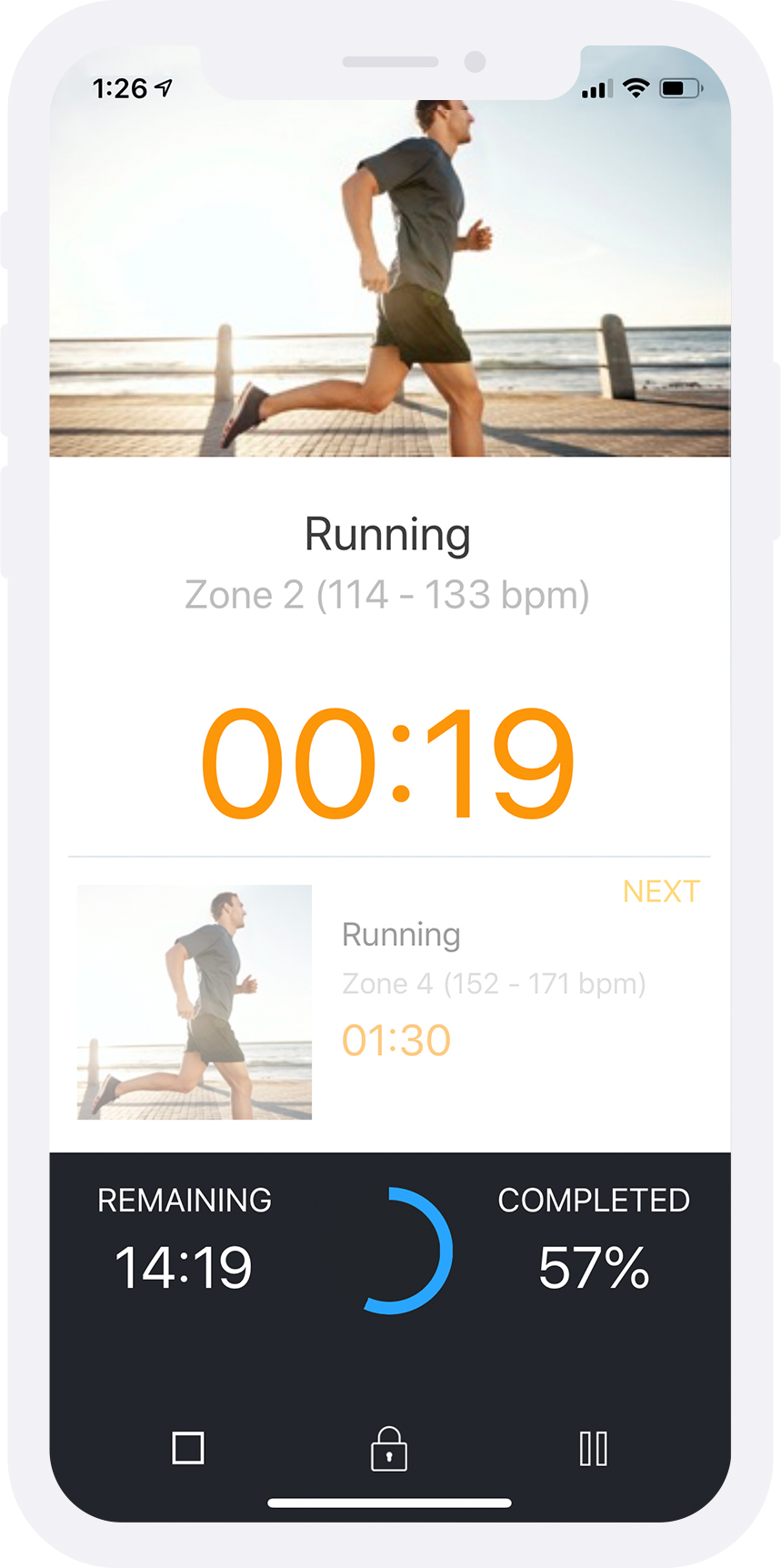 INTERVALS FOR CARDIOVASCULAR HEALTH
Whether a client is training to run a race or just wants to stop feeling winded after taking the stairs, cardio intervals are excellent for improving overall cardiovascular health and increasing cardio endurance and speed.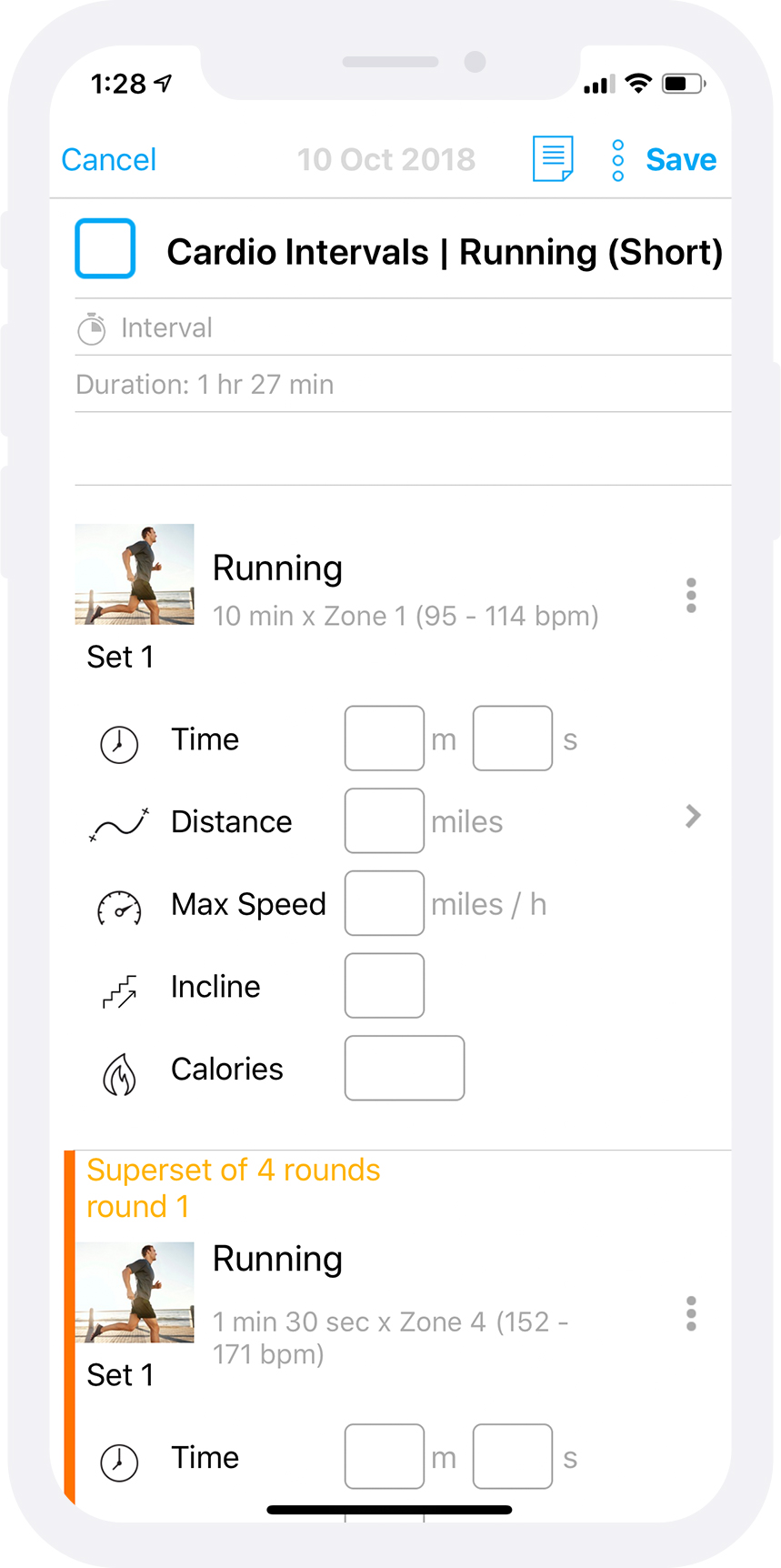 INTERVALS FOR STRENGTH
Finally, while you might need to explain some of the science to your clients looking to increase strength, cardio intervals make an excellent complement to weight training. This is largely because of interval training's ability to help build type II muscle fibers which support power, force, and speed. Not to mention, incorporating cardio intervals into training plans can help clients train for longer, and more time training means more gains.
WEARABLES ARE COMING!
Even more exciting news! This update is the very first step toward a more advanced way to track client heart rate and progress, and is paving the way for new integrations with fitness wearables, trackers, and monitors. This is only the beginning, so buckle up and get ready for some big updates!
Ready to build your own cardio interval workouts in Trainerize?
Deliver workouts guaranteed to
get your clients' hearts racing, with Trainerize.

Start your free 30-day trial today