As you begin to get comfortable into your online personal training business it is important to never stop striving for more or expanding. If you currently run your own training business then you must be a "go getter" type of trainer and are striving towards creating more residual income for yourself.  The key is to never get comfortable, never give up, and never stop wanting more by staying on top of the game and staying relevant.  Below are three simple tips for continuing to grow your online training personal training business:
3 Ways to Prevent your Online Training Business from Becoming Stagnant: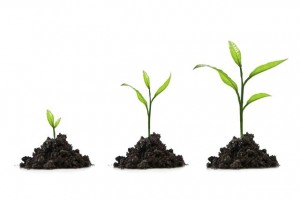 1. Follow Those Already Successful with Online Training
 
Jon Goodman of the website thePTDC.com for example, has created a website full of tips and tricks on how trainers can become better trainer's and build their brand/businesses.  Choose a few "mentor" types who are already running successful online training businesses and take note of how they are marketing their services.  NOTE: I'm not saying to copy them completely, because it is still important to let your own personality and training style shine through when marketing your online training services.
2. Never Stop Learning
This is important in continuing to grow as a personal trainer, which in turn will help build both your regular and online training business. Their is always new research to read and always something new you can learn, and I believe in order to serve your client's best you must stay up with the latest research regarding training and nutrition.  If you get to a point when you feel like you know everything…..you are wrong because even the best of the best in this profession are still learning new things on a daily/weekly basis.
3. Make Sure Your Current Clients are Getting Results & Bragg About Them! 
This is very important!  Make sure you are taking care of your current clients and don't get to wrapped up in dedicating all of your time to building your business that you forget to make sure they are meeting their goals.  These client's you have now are your bread and butter and essentially are the ones who are going to help you market your services.  Their success is very important to building your business, as people want to see results and hear what others have to say about your services.