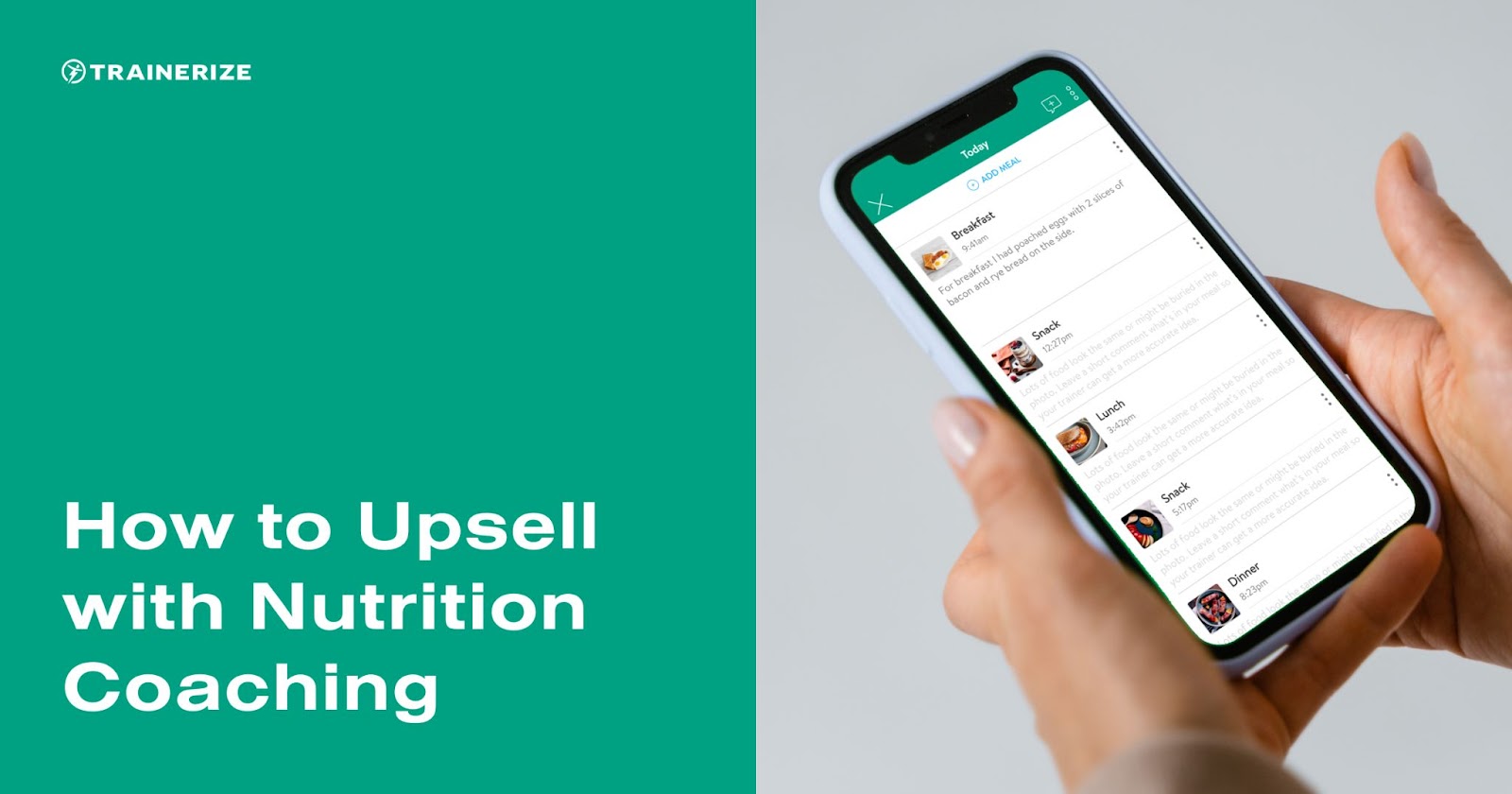 When clients sign up to train with you, always consider how you can offer them bonuses or complimentary services! Wow them during this period of time, give them just enough info to entice them to want more! I like to offer free nutrition tools to my clients to entice them to upgrade to a nutrition coaching plan.
And don't worry—it's not being sneaky, it's helping them out for the long run! Especially if it's a nutrition offering. It's in their best interests to improve their eating habits, not only for many health-related reasons but also to see progress in their training.
Let's explore three different ways you can integrate nutrition coaching into your coaching programs—and how to upsell from there!
1. Nutrition Guide
Use the PDF Meal Plan feature
Freebie: A PDF document leading them into better meal choices, such as:
A sample meal plan
A guide to macros (include protein sources other than chicken and eggs!)
A collection of recipes (quick 30 minute dinners, fave smoothies, on-the-go breakfast ideas)
A suggested grocery list (sample of what to buy: lots of veggies and lean meats, stay away from processed foods)
A grocery shopping guide (how to read labels, best brands to choose)
A guide to healthy eating (smart swaps, mindset suggestions)
A collection of general nutrition information (make sure the tips are universal and applicable to anyone)
Duration: A one-time freebie
How to implement: Automatically add the PDF to client profiles through the Payments automation feature. Anytime someone purchases training services, give them access! This is so easy to do—just make the guide one time and leave it to the client to come back to you with questions. Learn how to add a PDF document through our Payments automation.
How to upsell: Give them a few weeks with the guide and ask if they have any questions! From there you will have more information about their struggles and what they need support on, and can offer other coaching services that will answer those concerns. Maybe they need help on how to plan for the week. Or maybe they just need recipe ideas because they get bored!
2. Support Group Access
Through Trainerize Groups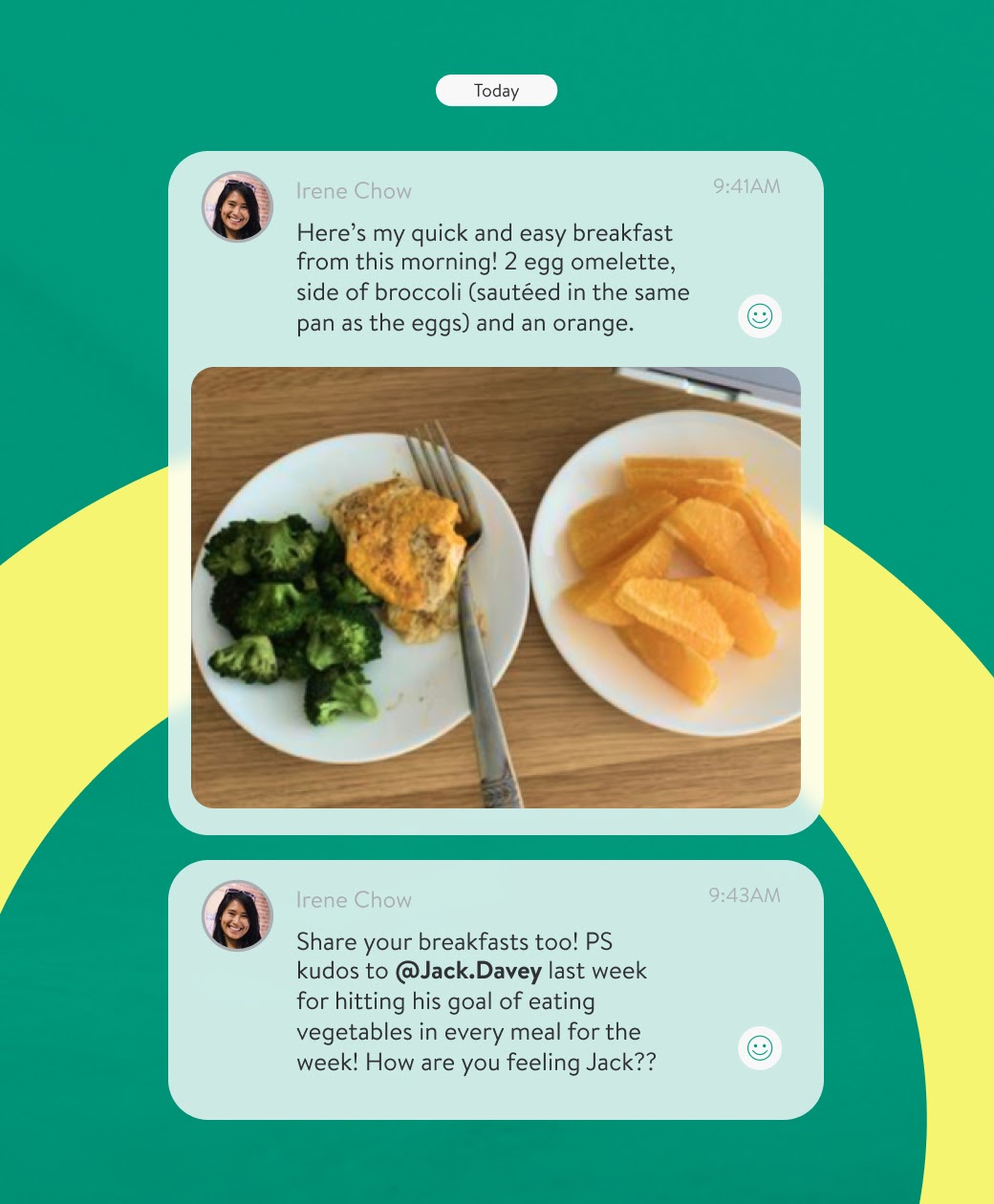 Freebie: A monthly group challenge, such as:
No Eating Out for 30 Days
No Candy for 30 Days
Dry January
or, Exclusive content, such as:
Your weekly shopping list or a picture of what you bought (encourage your clients to do the same)
Weekly discussions on common nutrition questions (Are sweet potatoes actually healthier than regular potatoes? Do brown and white eggs have the same nutritional value?)
Share healthy eating tips, tricks and what you're eating to inspire your clients
Share a weekly healthy recipe and share a picture of the final product (encourage clients to share their own pictures, too!)
Duration: Unlimited
How to implement: Automatically assign new clients to your meal challenge group when they make a purchase. Introduce the monthly challenge a few days in advance and have your clients support each other through the month, share progress and challenges, and encourage each other to keep it up. This is an easy one to implement as it's a one-to-many communication approach and responsibility can be on the community itself.
How to upsell: When you give your clients valuable content and resources, they're going to want more. Each client is going to be different. Some may have more questions about your weekly shopping list, some may want to learn more about macro counting. Share all sorts of information and see what works for your clients. If they respond well to the weekly discussions, do more of those or offer one on one coaching calls. If they like your recipe ideas, share more recipes but also eventually link to one of your products, say a recipe pack that they can download!
3. Meal Photo Feedback
Through the Messaging feature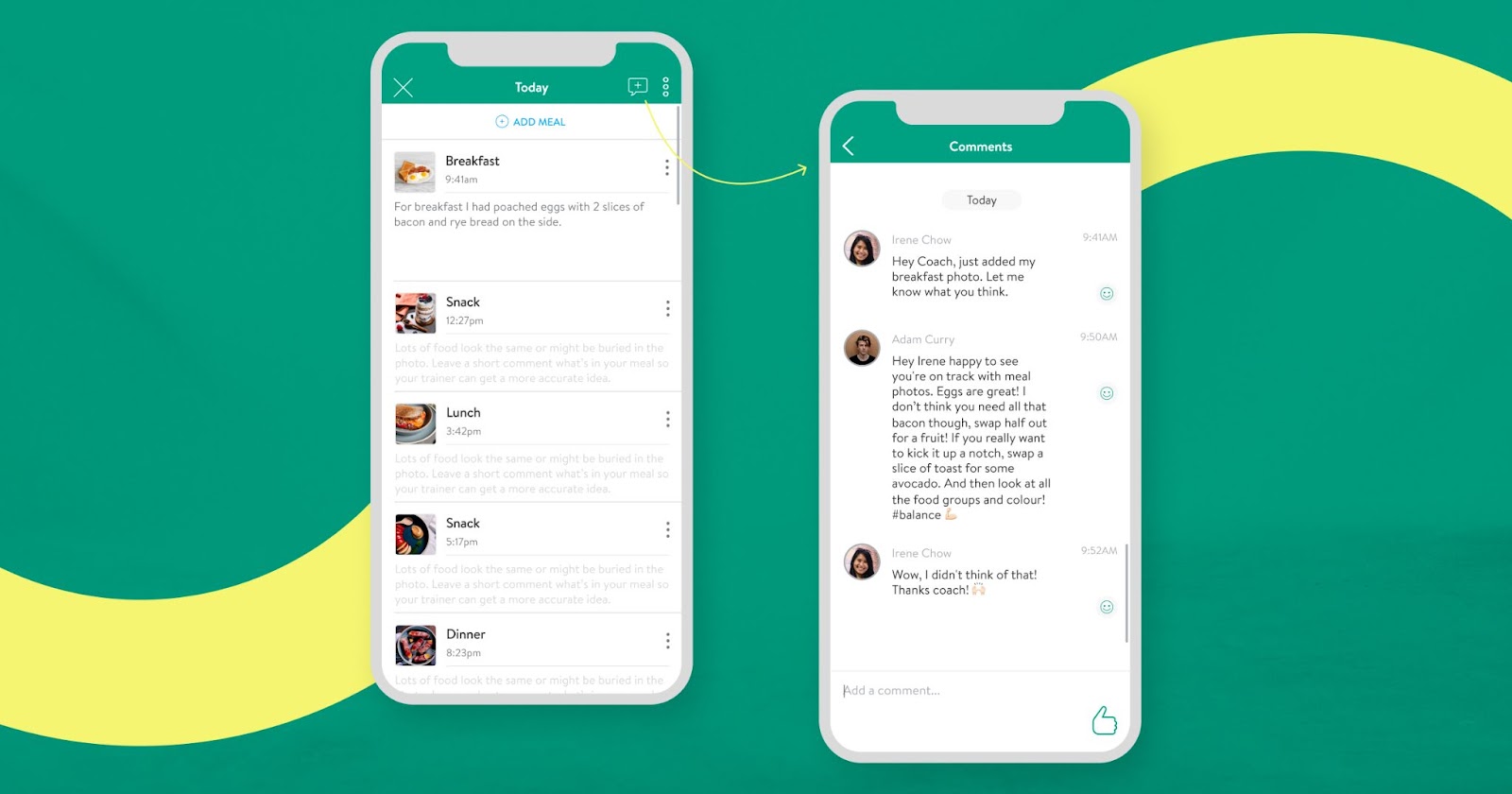 Freebie: Free meal photo feedback and coaching
Duration: 2-4 weeks
How to implement: Ask your client what their nutrition is like when they're signing up for training services. Offer free coaching as a Thank You gift for signing up. Tell them to send you meal photos a few times a week and give them real-time feedback. Think things like more color of the plate, more vegetables, more balanced proportions.
These small pieces of feedback should be doable and realistic—you don't want to overwhelm your clients! They're also easy for you to give! I can tell you that almost 95% of my clients eat the same way. Not enough vegetables, portion sizing is off, not getting enough healthy protein. You can give general feedback like this and let them know that you can help them further through a nutrition consult or a habits based program. Learn how clients can share their meal photos with you and how you can add comments!
How to upsell: At the end of the free trial, book a video call with them to discuss trends, improvements, and next steps. This call is the most powerful upselling tool! On the call, show them how they were eating and suggest a nutrition habits program. The habit for Month One could be to eat more veggies, Month Two could be choosing healthier protein options, and Month Three could focus on water intake. This can be a custom habit program because you know exactly what they've been eating and what their current habits are!
To me, using freebies to upsell clients, especially for nutrition coaching, is a serious win-win for you and the client. They're getting valuable information, and you're building a stronger relationship.
Worst case scenario: you've gotten to know the client better and you've taught them a few valuable lessons about their eating habits. Through this process, however, they've come to trust you more and are thankful that you care enough to provide them with extra value.
Best case scenario: you sell them on another service!
These are just three ways you can integrate nutrition coaching into your coaching programs, but I can think of many more! How will you upsell with nutrition? Tell us @trainerize on social media!
🍓 We're excited to share that a better new way to deliver nutrition coaching is here! From allowing clients to track their meals right within the app to delivering sample, custom meal plan suggestions in seconds and so much more, you'll empower your clients to make healthier choices and level up on their health. Read our latest blog.