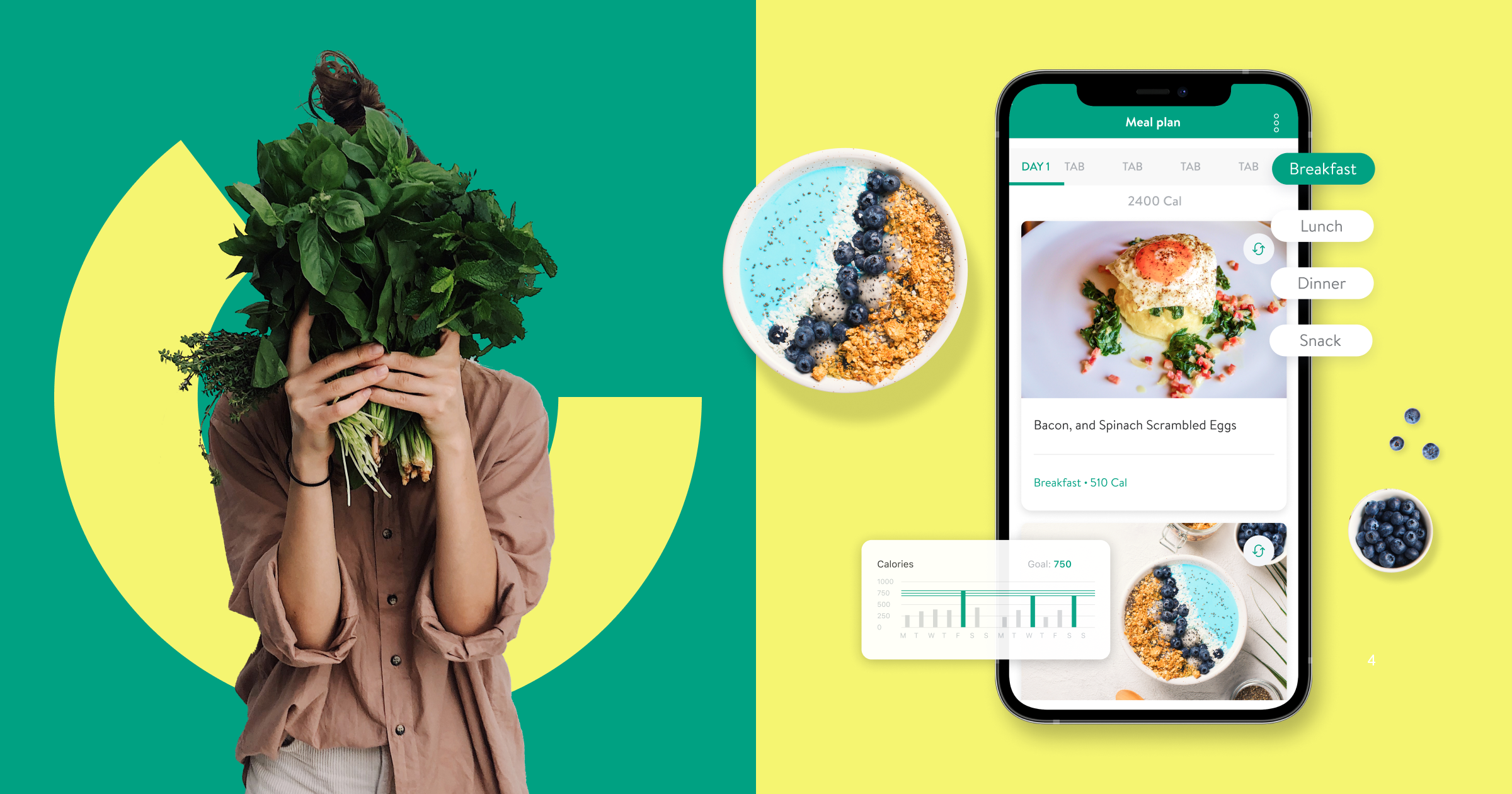 For years personal trainers have been focusing on exercise and training and using it as their main tool to achieve the best results and keep clients motivated in and outside the gym. But just seeing a coach a few times a month makes it harder for clients to maintain their motivation when it comes to exercise, eating and lifestyle habits.
Over the years and especially with more awareness around online training, the narrative has started to shift. With the rise of the fitness creator and the solopreneur personal trainer, coaching has evolved to be more holistic. It's going beyond just fitness–coaches can now impact the food choices clients make and help them build sustainable lifestyle habits. Because when you combine it all and take a holistic 360° approach to coaching, that's when the magic happens.✨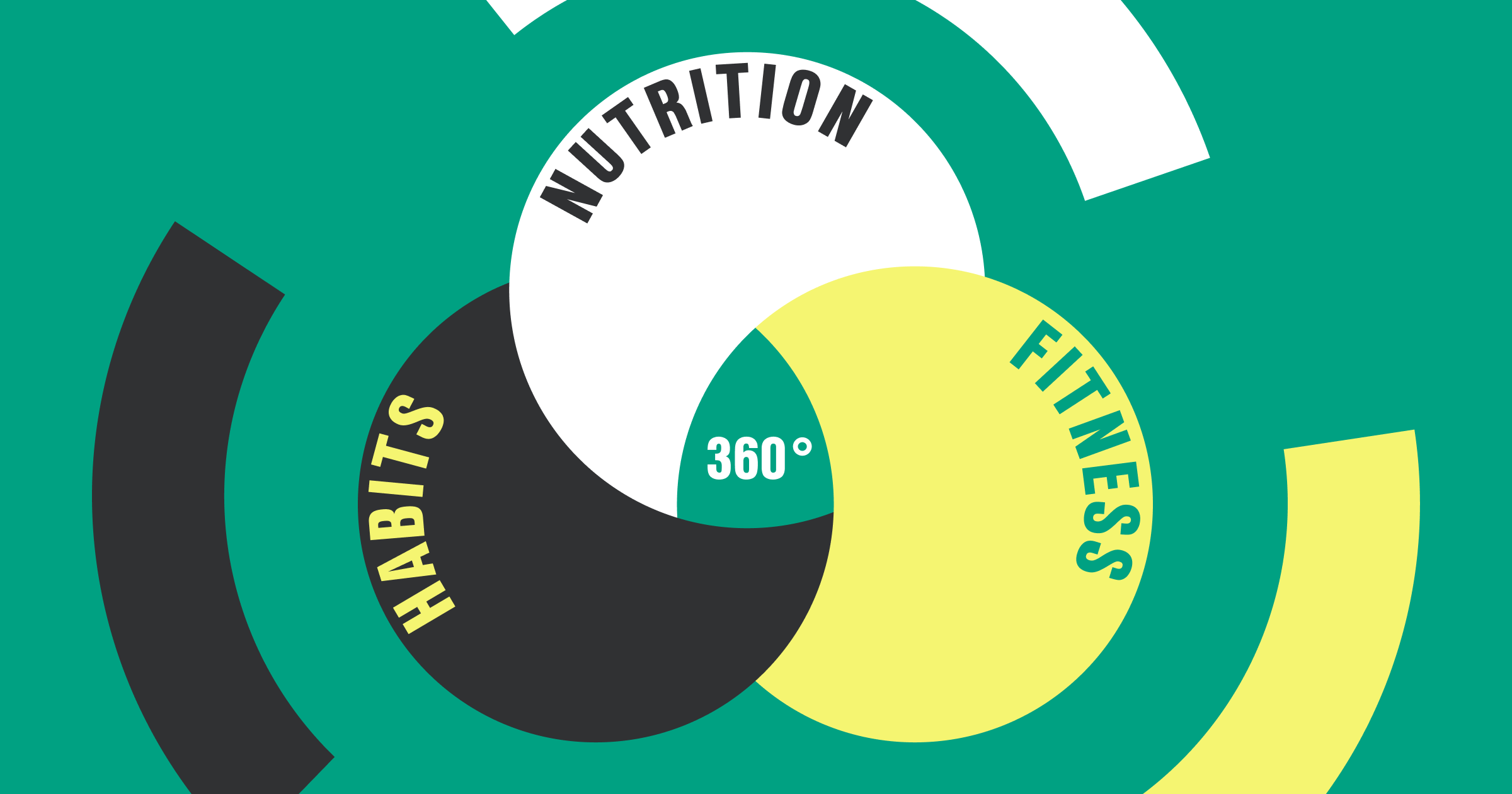 Our 360° Approach To Coaching
So while we had built Trainerize on the concept of fitness and personal training, we never intended that to be where our story ended. In fact, it was only the beginning. Years ago, we believed that if the coaches of the future were going to be more holistic in their approach to coaching, then we needed to enable them to do that, and build Trainerize as a holistic platform for coaching. 
Which is why we've had our eyes set on introducing two key pillars to the mix–habit coaching and nutrition coaching. We introduced habit coaching back in 2019, and it's taken off like wildfire over the past years. Meanwhile we were planning the last big piece of the puzzle–a better, easier way to track and manage nutrition with clients inside Trainerize. We're excited to finally bring you everything you need to fully deliver on nutrition coaching. Doing so completes our vision to bring nutrition, habits, and fitness all together into a 360° approach to health and wellness. It's a continuous work in progress, so we are going to go even deeper on functionality over the next months. 
Our approach has always been led by our why–to make fitness accessible. We believe delivering on a holistic platform for coaching will deepen our meaning of making fitness accessible. Not only will our coaches around the world get to influence the way people eat, but easily integrate nutrition coaching into clients' lives in a way that's sustainable and fits their unique lifestyle. Because for us, accessible doesn't just mean available or convenient. It means attainable, approachable, and welcoming.
The Next Big Thing – Nutrition
You may have heard the saying "abs are made in the kitchen". Fitness alone may not be enough, clients may need to dial into their food choices to experience better, more sustainable progress and results. But unfortunately, when it comes to nutrition, most coaches haven't yet tapped into this and it's currently an extremely underserved area in fitness and coaching.
On top of that, we believe it's also a completely broken system. There's a massive disconnect between personal trainers and dieticians. They're each taking care of one half of the equation and not talking to one another. And clients are stuck in between not fully being able to connect the dots. In reality, it should be joined together and coaches need to consider the client's point of view–that means looking at fitness, nutrition, and habits in parallel. 
It's time to go deeper into coaching. Right now the role of the personal trainer is being redefined. We envision nutrition being a default element of personal training. It's not just the reps and the sets anymore, it's the nutrition habits and food choices that they make, day in, day out.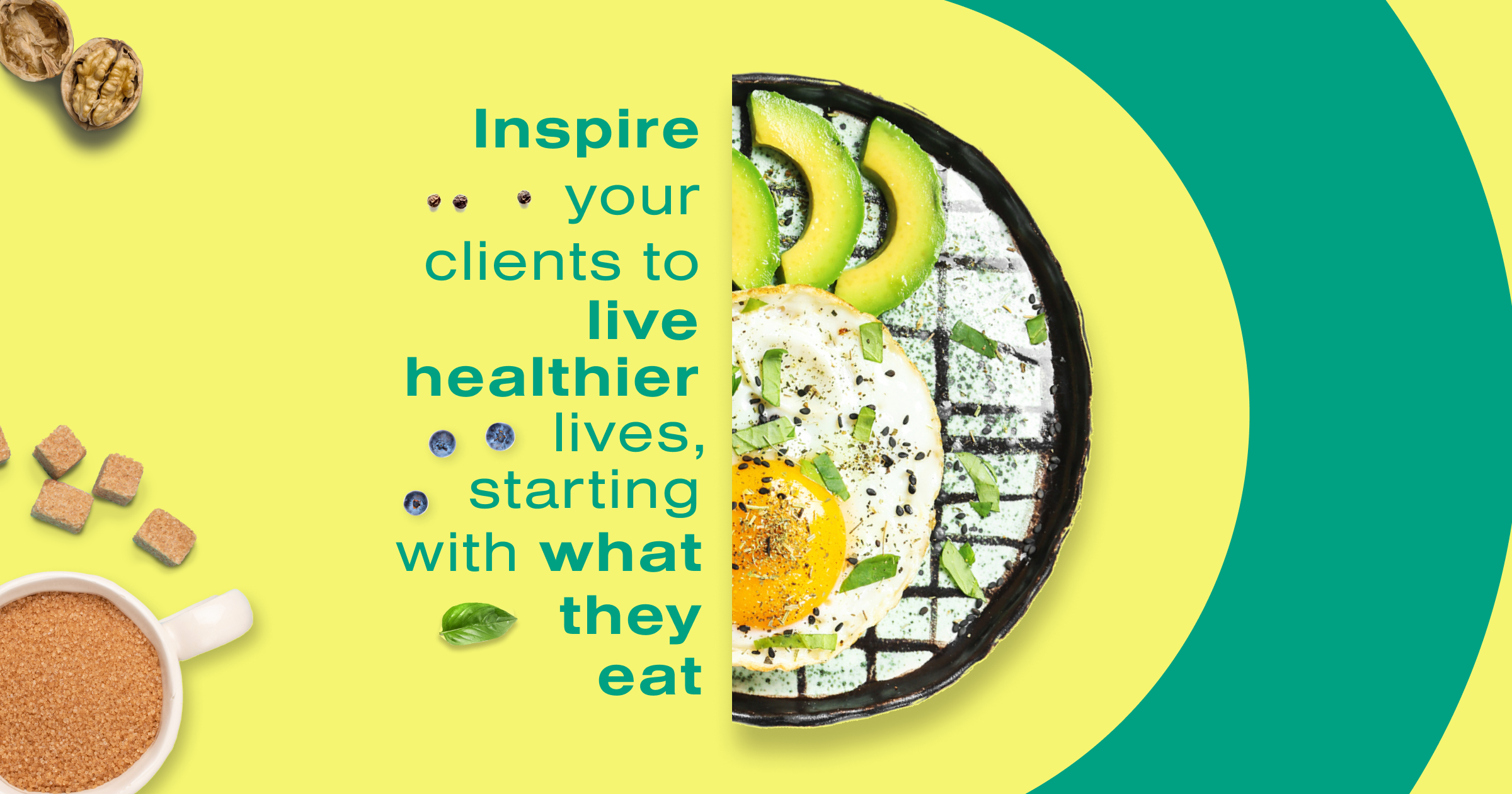 The Rise Of The Holistic Coach
We believe that coaches have a major role to play in this shift towards providing clients with a holistic coaching experience. If you're like most trainers and you've focused on fitness up until now, it just means you need to level up your skills to tap into nutrition coaching. You can specialize or major in personal training and have a minor in nutrition coaching–giving you (and your clients) the best of both worlds! 
Leveling Up Your Knowledge
We didn't just stop at creating the platform and features you need to deliver on your coaching, we've also partnered with the best, like Precision Nutrition and ACE, to bring powerful knowledge and education in order to do this. We're ultimately here to support you in becoming the best holistic coach you can be. 

Why You Will Love Delivering And Managing Nutrition Coaching For Clients Using Trainerize:
Ready to dive into nutrition coaching and offer a more holistic coaching experience to your clients? Here are a couple of reasons why Trainerize is the best for delivering and managing nutrition coaching for your clients: 
Give clients a seamless one app experience. Not only can you deliver fitness programs and habit coaching to clients, but deliver nutrition coaching through nutrition habits, meal tracking, and meal plans as well. Because clients can track meals in-app, so they no longer have to use other third-party apps and can say good-bye to syncing issues!
Coach all levels of nutrition – from habits, to photo food journaling, to meal tracking and meal planning. For clients new to nutrition, you can ease them in with nutrition habits and meal photos. For clients who need more, dial in to their nutrition with full macro tracking and meal plans. 
Save time on building out meal plan guides and recipes. Access our extensive library of meals and recipes and quickly and easily deliver individualized meal plan suggestions based on your clients' goals and preferences with the new Smart Meal Planner.
Build additional revenue streams by introducing new nutrition coaching products and services. Plus, with some of our advanced nutrition features, you can open yourself to a wider variety of clients as you'll be able to deliver customized meal plan guides in seconds.  
Discover All The Ways You Can Deliver, Manage And Track Nutrition, All In One Seamless App
We've built an all-in-one solution to manage all levels of nutrition coaching through habit coaching, meal tracking, and meal planning.
Start by building better habits 
You'll often hear us say, small changes turn into big results—and with nutrition, it's no exception. Start by prescribing clients one or two new habits like eating more fruits and veggies or using hand portion sizing to help guide them to success! As clients complete habits each day, they will earn habit streaks and unlock special achievement badges—perfect for fueling endless motivation and accountability. Learn how to start prescribing nutrition habits.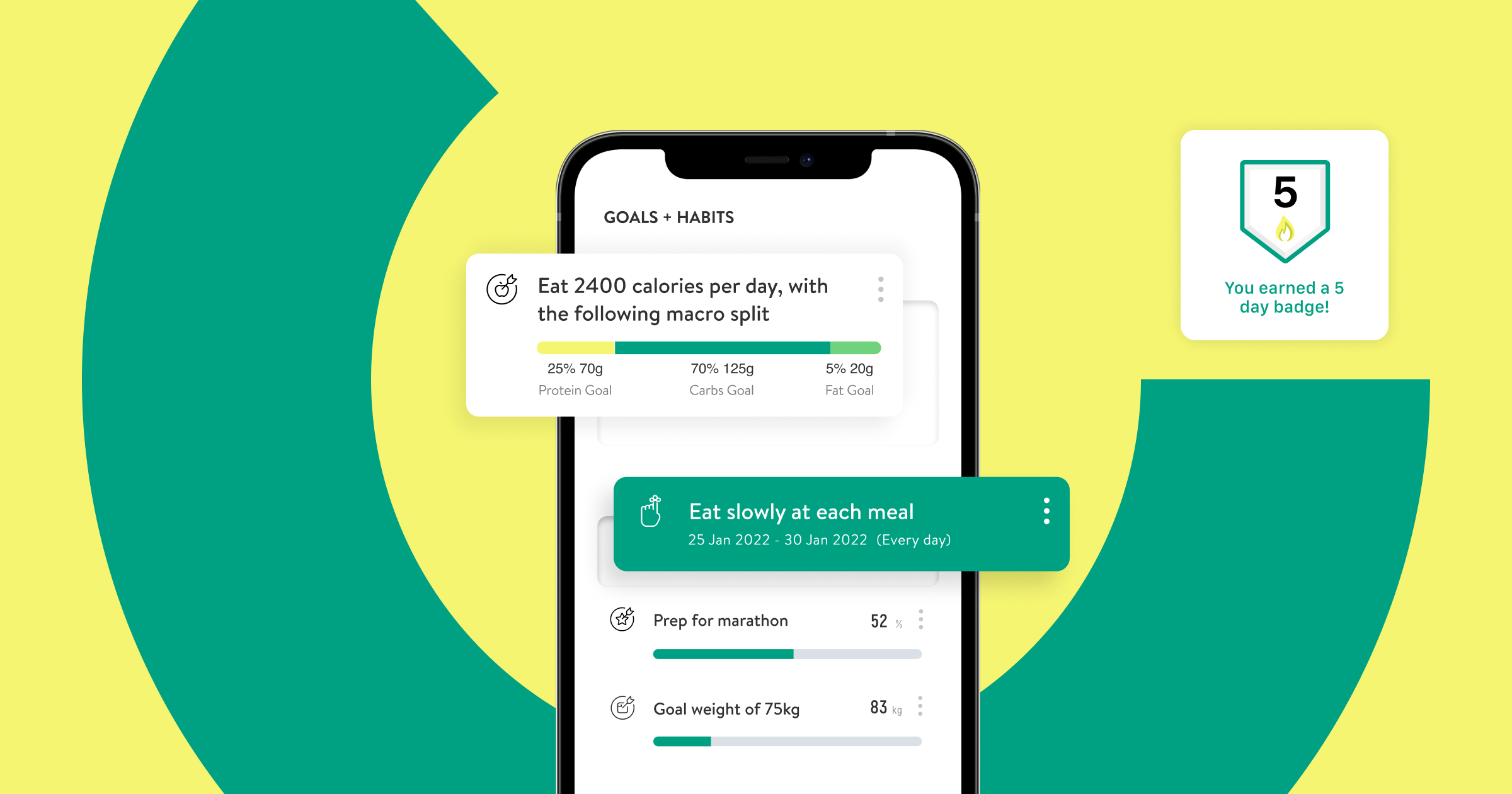 Set nutrition goals and milestones for your clients
Plus, you can work together with your clients to set a few goals surrounding nutrition and keep them focused on the big picture! It's easy to set a daily nutrition goal to get them eating within their calories and macros, as well as creating custom goals like a goal weight. Easily review how your clients are working towards their daily nutrition goal with insights into their calories and macros for the day.  Read more on how to set goals for your clients.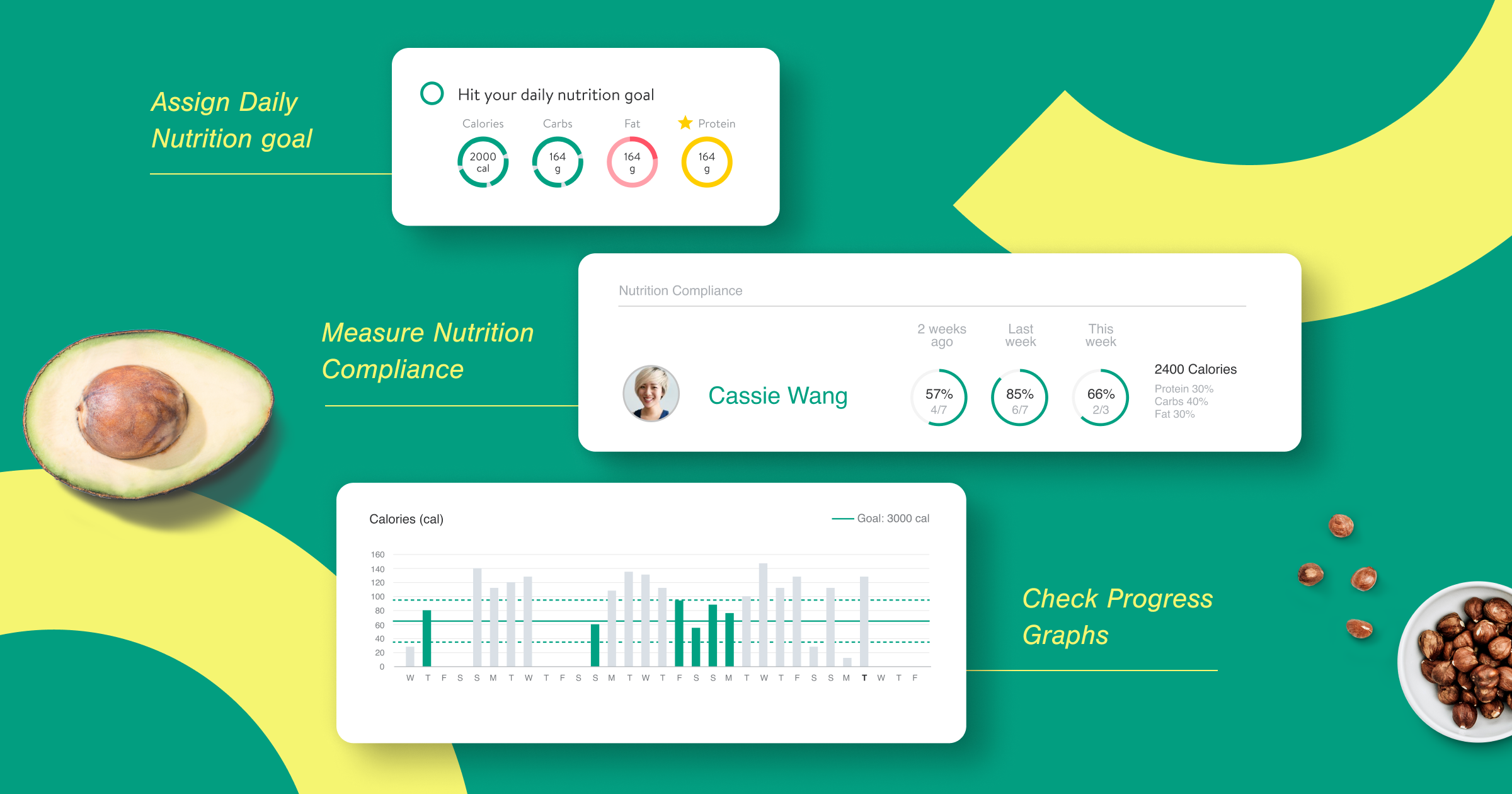 Give clients a seamless way to track their meals in-app
What your clients eat day in, day out can either fuel their goals or potentially set them back. As their coach, you can empower your clients to see the full picture and keep them accountable to their health goals by having them easily track their meals. Whether your clients prefer to keep a photo food journal of their meals or log their meals in full detail, they can easily do it right within Trainerize. 
As their coach, you can view their eating habits and help them make healthier choices. Plus, access nutrition graphs and see how clients are performing week over week by seeing their nutrition compliance scores at a glance.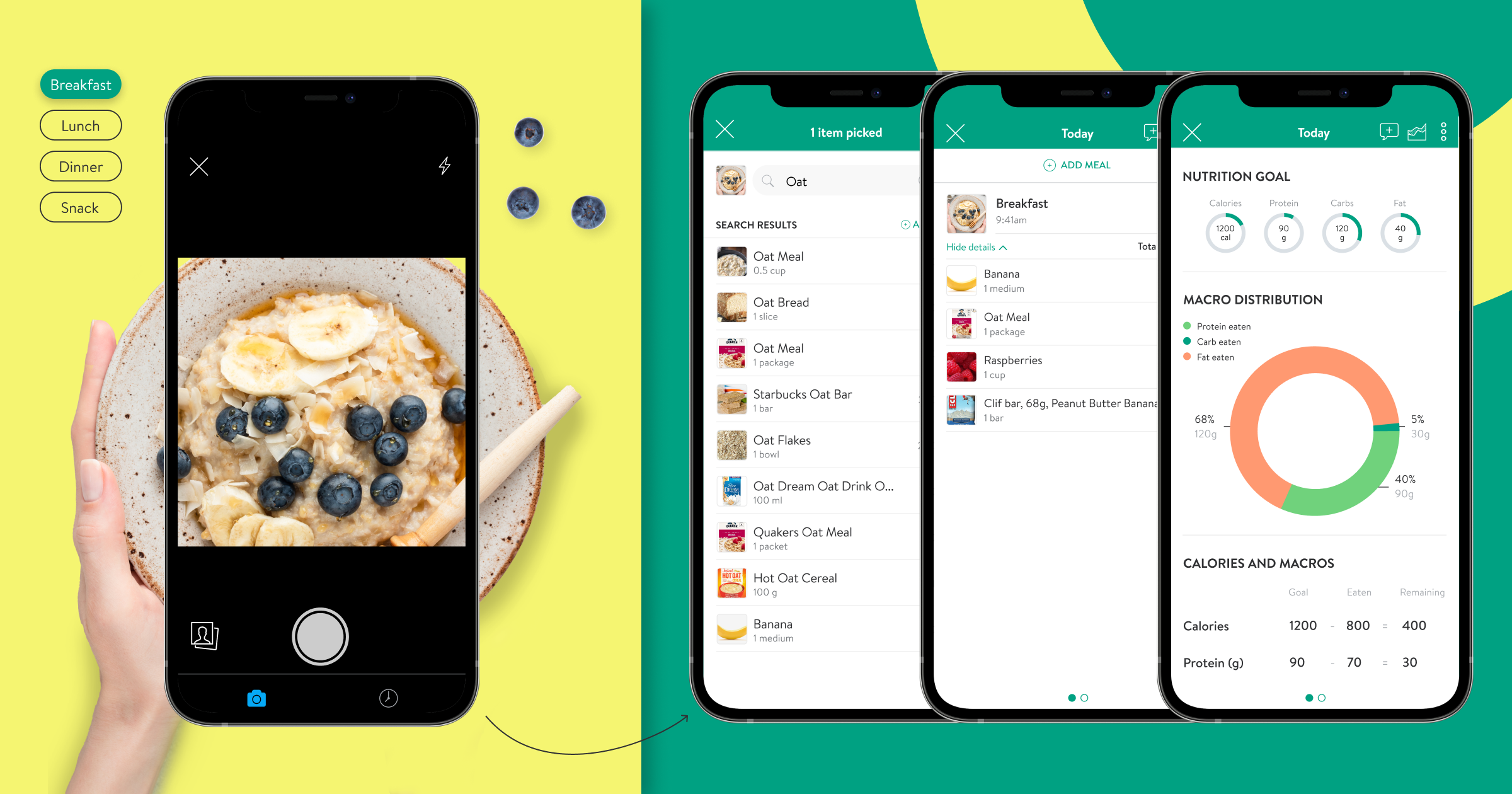 Easily deliver meal plan guides with the Smart Meal Planner
It's never been easier to coach a variety of clients who have different needs and dietary preferences. If clients are looking for more guidance around what to eat, you can generate up to 3 days worth of meals for clients based on their caloric goals, macro split, dietary preferences, and more in seconds. Plus, clients can easily track the meals they eat and swap meals out for similar alternatives and discover new meals! Check out this article to learn more about the new Smart Meal Planner.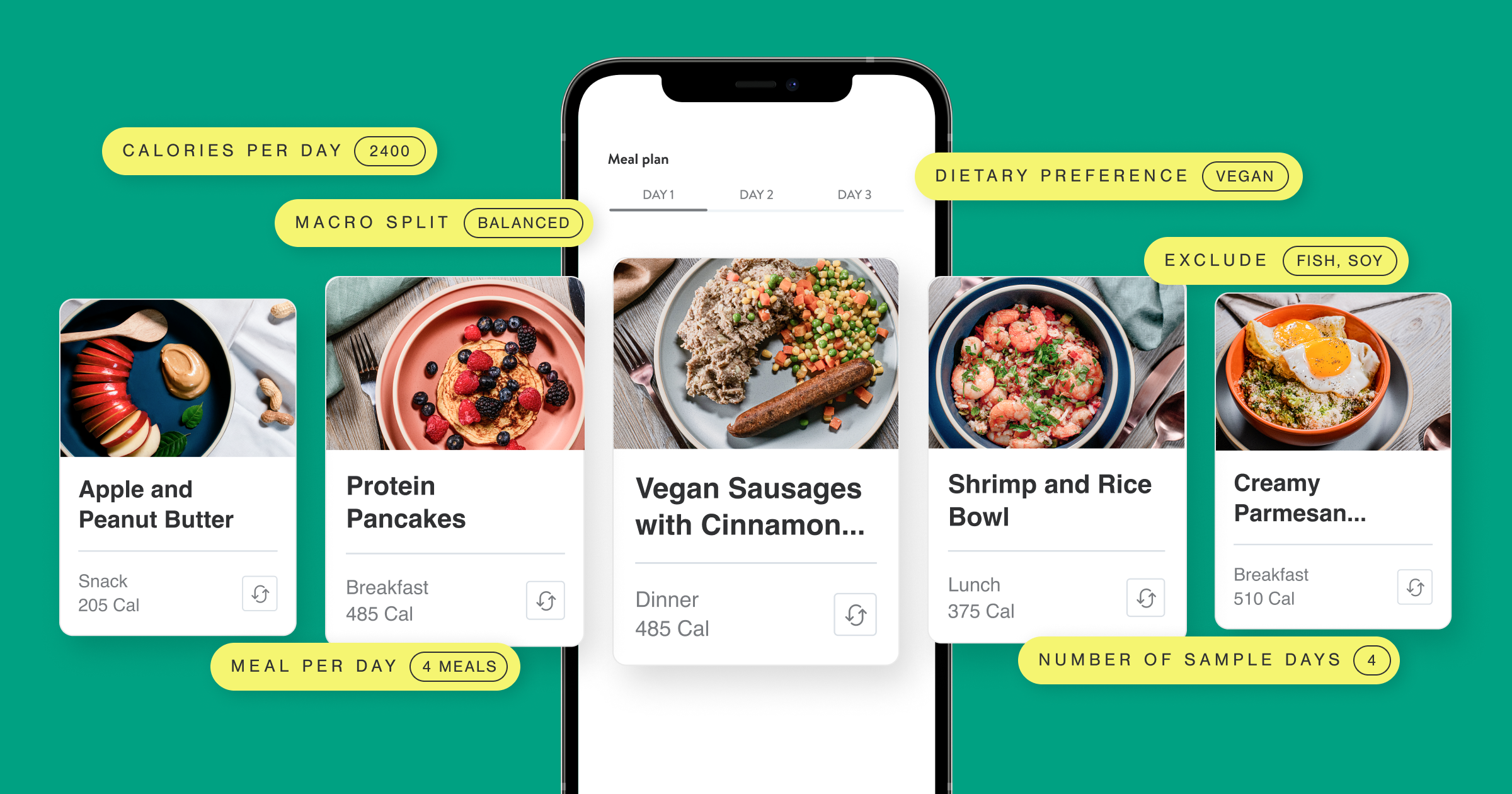 We can't wait to see how you will take advantage of the new in-app food tracking tools or smart meal planner to keep clients on top of their food choices. 
There's more to come!
We're excited to be building out more functionality as it's a continuous work in progress. Which means we're going to go even deeper on functionality over the next months. 
Have a feature on your wishlist? 
As you know, we're always listening to you—our amazing #TZtrainers. We love using your ideas and feedback to help make Trainerize the best app possible for your fitness business.  
Let us know what other nutrition features you would like to see as part of the Smart Meal Planner or current functionality, or vote on other suggested ideas here.