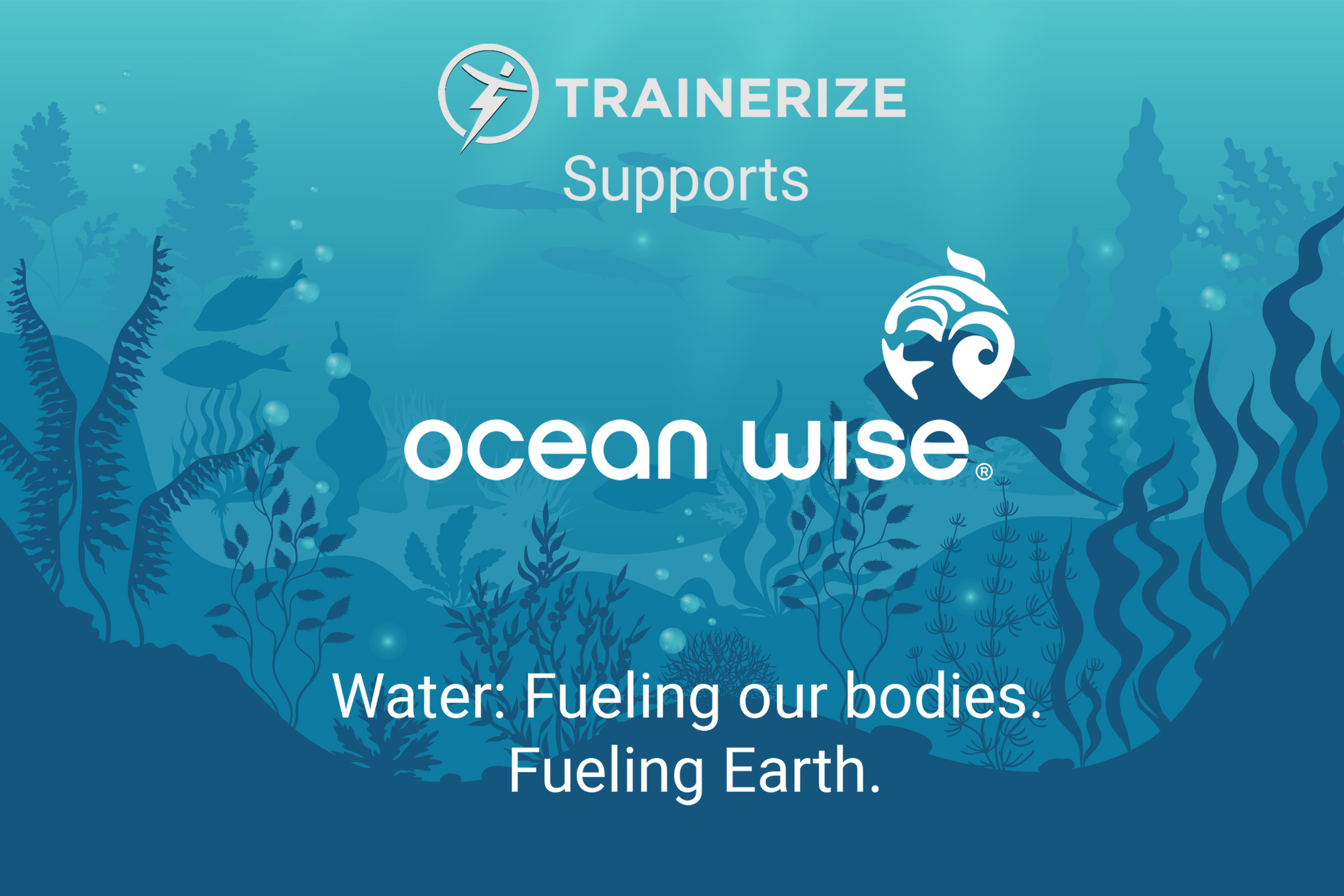 With 60% of our body comprised of water, and 70% of earth comprised of water, water is essential to human life and wildlife alike. As a proudly Vancouver based company, we are committed to supporting our local community and taking a stand to help protect our oceans and the wildlife that inhabits it.

Ocean Wise Conservation Association is a group responsible for huge initiatives such as:
The Marine Mammal Rescue Program

The OceanWise sustainable seafood program

The Great Canadian Shoreline Cleanup program
This year Trainerize created an Environmentally Conscious Office Task Force to push forward with our company's commitment to the natural environment and sustainability. 
Our "Eco Task Force" has decided that Trainerize would like to support "Ocean Wise Conservation Association". 
This support is especially crucial now since the Ocean Wise organization is financially struggling as a result of COVID-19.
Specifically, one of their non-profits, the Vancouver Aquarium, is at risk of shutting down. The Vancouver Aquarium is where their scientists, educators, and conservation experts do their work to protect our oceans and to inspire others to join in their mission.
At Trainerize we genuinely believe that water makes the world go around. Our mission to "Make Fitness Accessible" impacts the world in ways that makes us proud to come to work every day. This pride is measured in our positive impact of millions of workouts, meals, and habits completed every single day. On a micro level for us, water has meaning behind "habits", which isn't surprising as it's one of our most popular habits tracked. On a macro level, water is the inspiration behind our social responsibility.
For this reason, Trainerize has started a fundraising team in support of OceanWiseTM, and have started the campaign with a $7500 donation.
We want you to be a part of this team. It's easy, just do the following steps: 
A core Trainerize value is "We are collaborative" and the meaning behind it is, "Together we can do so much, alone we can do so little." Starting this "fundraising team" is driven from this core value of ours, so join us and help.
"The ocean is our planet's life support system. It is the provider of food, recreation, transport, and even the oxygen we breathe – and to lose this is too big of a cost" – Ocean Wise.
"When we eat, sleep, sweat and build communities of strength we rely on our oceans to provide us with the resources (clear fresh air, water, food, playgrounds) to do so safely" – Ally McManus, chair of ECO Task Force at Trainerize.
Team Trainerize