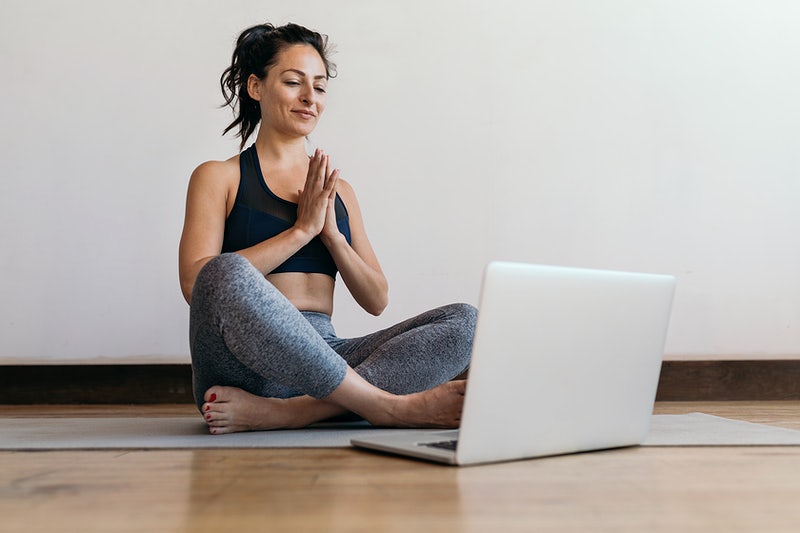 How I Landed My First Online Client is a blog series where trainers share their personal stories about scoring their first clients. Learn from your peers with more from How I Landed My First Online Client.
For me, getting started with online training was a series of trial and error through testing systems, pricing, and offerings. I have been doing online training for quite some time now and it all began when I signed up my first client. I can tell you I have learned a lot over the years and my offerings and systems are much different than they were when I signed my first client, but you have to just dive into it and learn and adapt along the way.
One of my in-person clients moved away. Although they wanted to keep training with me, it was too far to drive. Enter my online personal training pitch! When I first started, the concept seemed very odd. My client agreed to try it for a month, even though online training wasn't very common. They wanted to see if they could stay just as motivated training with me through the app as they could when they were seeing me in person. Guess what? They did and it worked amazing. It kept our training relationship alive and I was able to continue working with them, instead of passing them on to a different trainer.
Up your Fitness Business game.
Activate your free 30-day trial of Trainerize. 
A few other tactics for online sales
I've also snagged online clients when a lead reaches but their budgets won't quite allow for in-person training. I have pitched these clients with online training to get them started. Keep them online until they feel confident enough to come into group classes, or allocate more budget for in-person training.
I have also gained clients from social media (mainly Instagram and Facebook) through holding 21-day challenges or just talking about my online training on social media to gain interest.
Don't worry if your first client is not your highest paying client! Don't stress if your systems aren't all in place. The key is to sign a client and use them to test your systems! The initial clients will help you identify if you are charging enough for the amount of work it is taking you to provide a good service. This is something you will learn along the way. Practice makes perfect. Word of mouth and social media are your best tools to gain more or even your first online training client.
Once you do snag a paying client, treat them like gold! Make sure they get amazing results! Then ask for a testimonial to share to start a ripple effect over and over with more and more clients.
Take your Fitness Studio digital.
Start your free 30-day trial of Trainerize.