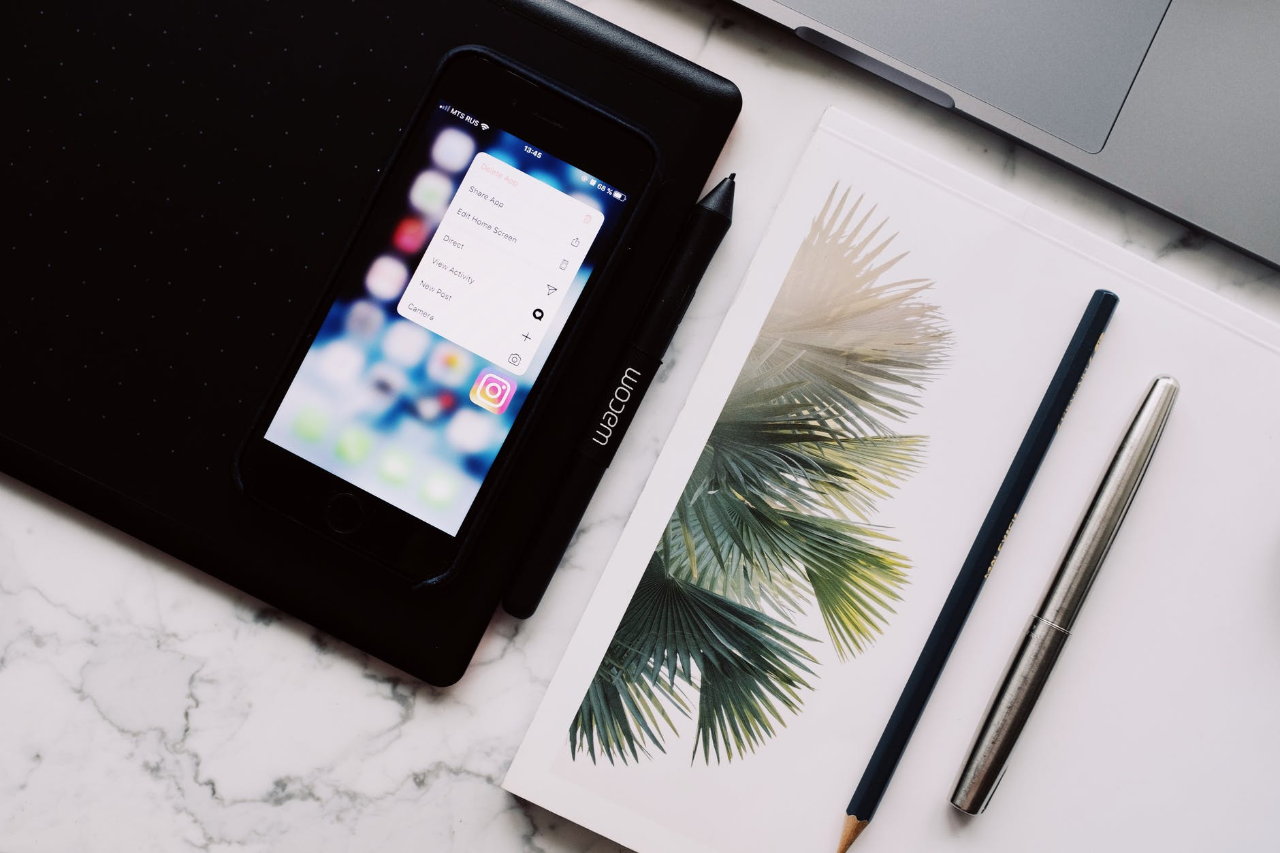 It's no surprise that if you want your fitness business to be visible online, you need to be on Instagram. Marketing experts have been touting the importance of the platform for years, and as it continues to dominate the social media scene it doesn't look like it's going anywhere anytime soon.
But as Instagram continues to grow in popularity, how do you stand out? There are thousands of other fitness professionals offering the same things as you! How do you compete? Millions of pieces of content are published on the platform every single day! And how do you do this without spending your entire day on your phone?
If you've ever asked yourself these questions, keep reading. This article is for you!
Instagram Basics for Fitness Professionals
There are a few key aspects of your Instagram profile. Here's what to do for them all:
Your Instagram Bio
Your bio is your opportunity to help people get a glimpse of who you are. You only get 150 characters in your bio, so write something compelling enough to encourage people to want to learn more. Consider incorporating a condensed version of your "what I do" statement into your bio to let people know right away if you're the type of person who can help them.
Your Instagram Link
When it comes to what link to use on your profile, you only have one so make it count! Depending on what your primary goal with Instagram is, you may want to use this link to highlight an application form or a free opt-in so you can build your email list. If you tend to create a lot of content and have lots of different links you want to share, don't worry. You can create a free Linktree account which will direct your followers to one page that houses multiple links (you can even take this a step further and make your own page on your website that has all the different links you want to share).
Your Instagram Content
And now it's time to get into the fun part! Stories, Posts, Highlights, and Reels are where you can allow your personality and creativity to truly shine. Posts are the actual photos and videos you upload to your Instagram profile; when you go to someone's profile and scroll down their grid, you're looking at their Posts. Stories, on the other hand, are visible by tapping the profile image on someone's profile, and you can also access them along the top bar of your Instagram home screen.
Posts
Think of your Posts as your website; this is where you'll want to be more selective about the kinds of content you share. Content means both the captions you write as well as the visual aesthetic. While there is certainly a trend moving away from perfectly-curated Instagram feeds, people like to look at things that are pleasing to the eye. If your Instagram bio intrigues people enough to scroll down your grid and it looks enticing, you have a better chance of turning a visitor into a new follower—or a new client!
You can use the Posts on your feed to share photos of happy clients, sharable quotes, and aspirational photos. With quotes, the Instagram algorithm now favours images that have more "Saves" and "Shares", and quotes work well for it! You can even write mini blog posts for your Instagram captions. Sharing a series of photos in one post using the Carousel feature will keep people on your profile for longer periods of time, letting the algorithm know your content is appealing.
Stories
Stories, on the other hand, tend to be a little messier. They're best used for sharing spur-of-the-moment and behind-the-scenes content. We live in a society that loves reality TV, and while it might seem strange that somebody wants to see what you do in between clients, people can't get enough of it! Use your Stories as a way to give people an in-depth look at who you are behind the pretty Instagram grid. Share your quirks, provide real-time valuable tips, and bring your followers along for the ride that is your life.
Be creative with your Stories and take advantage of all of Instagram's built-in features to make them more fun. There are tools where you can draw on your Stories, you can add emojis and gifs, you can add Polls or ask Questions (this is a GREAT way to boost engagement and connect with your community), and Instagram now allows accounts to add music to their Stories! The options to have fun with your Stories are endless.
Keep your client engagement at an all-time high.
Start your free 30-day trial today!
Highlights
Your Stories will disappear after 24 hours, unless you add them to your Highlights! If we go back to our analogy of your Instagram profile as your website, you can think of your Highlights as the menu bar of your site. You could create one highlight for testimonials, one for free workouts, one for lifestyle tips, one that explains the services you offer, and so on. Whenever you upload a Story that fits into one of those categories, look for the "Highlight" button on the Story, add it to your chosen Highlight, and it will live there until you decide to remove it.
Reels
One of Instagram's newest content platforms, Reels, is basically their answer to TikTok. So if you've been considering joining TikTok for your business (check out Trainerize's Ultimate Guide to TikTok here!), Reels is your low-risk, high-reward opportunity to try the short-form videos! As always, Instagram prioritizes their new platforms, so using Reels now is your best chance to get discovered. TLDR for Reels: be funny, be transparent, and be helpful. You'll be impressed with how much it resonates!
Growth Tactics for Instagram Marketing
Now that you've optimized your Instagram profile and you're creating valuable, entertaining, and visually-appealing content, how do you grow your community of Insta-Fans? And more importantly, how do you use Instagram to grow your fitness business?
Set a goal for Instagram
Before you tackle any of the Instagram basics mentioned above, it's important to begin with the end in mind and think about what your primary goal for Instagram is. Are you wanting to source clients directly from the platform? Do you want to build your email list so you can nurture potential clients on a deeper level before making your offer? Something entirely different? Having a clear goal for your Instagram efforts will help you ensure you're using the platform only for things that will help you fulfill that goal: no more, no less.
Engage with your community
Once you have your goals, it's time to draw followers in! If your Instagram growth strategy has largely relied on hoping people will stumble upon your content, I have some bad news: you're in for a long, slow ride. While you CAN grow your Instagram this way, you'll see bigger results more quickly if you play an active role in building a real community on the platform.
Spend some time finding accounts to genuinely engage with. Do thi by searching hashtags, locations, or even the followers of other accounts who would likely attract your ideal clients. If you target new moms, are there any parenting accounts you could find and engage with their followers? Simply leaving thoughtful, genuine comments on the photos posted by larger accounts can also boost your visibility and draw some curious eyes to your profile.
Use brand partnerships
Consider collaborating with complementary brands and accounts. You could offer to do a takeover on someone else's account, which puts you in front of their audience. Similarly, you could also invite someone with a larger following to host a takeover on your account. Their brand reach opens you up to an audience who may not have otherwise known you.
Use tags, geotags, and hashtags
Beyond that, there are many other small, simple things you can do to boost your visibility and grow your following. Be sure to always add a location when posting to your Instagram feed so anyone searching by location can find you. You can also tag brands that are featured in your photo, or existing friends and community members who you think would like to engage with your post. This will not only help with engagement, but it also increases your chance of having your photo reposted.
Don't forget to use locations and hashtags in your Stories as well! Locations and hashtags often have their own Stories, and if you use one of them in yours, you have the opportunity to be featured in the main Story. And if you tag a friend, follower, or client in your Story, they can easily repost it to theirs which will give you greater exposure.
Putting It All Together
All of this information might seem overwhelming, and in all honesty, it can be! But it doesn't have to be. Spend some time getting clear on your main goal for Instagram so you know your actions on the platform will be as aligned as possible. Once you know your goal and you've worked backwards to identify the steps that will take you there, set aside some time to optimize your profile and plan the types of content you'd like to share.
If you don't have a system for creating content, consider batching your content by spending a couple of hours each month to plan all your content for the month—you'd be amazed at how much time and energy this saves! And even though Stories are intended to be real-time and behind-the-scenes, you can still have a general plan of what you'd like to post and when.
Small effort, day by day
When it comes to engaging with other accounts to grow your Instagram community, a little bit goes a long way. Can you spend five minutes every single day engaging with other accounts? If your immediate response is "no", take a moment and step back. Where do you have little pockets of time in your day? Are you spending time randomly scrolling that you could trade for intentional engagement?
With a little bit of planning, a lot of intentionality, and some patience and consistency, over time you'll begin to understand the power that is Instagram marketing. All that's left to do now is get out there and grow!
Haven't tried Trainerize yet? What are you waiting for?
Start your free 30-day trial today!