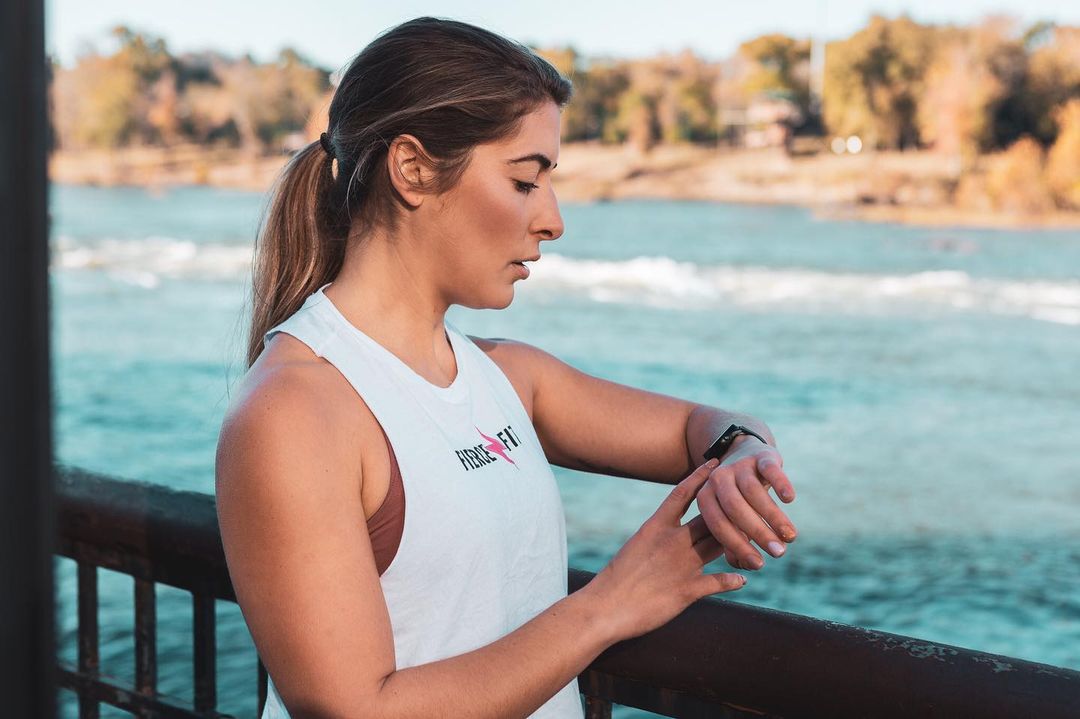 To excel in the fitness industry you've got to adapt to the constant changes, trends, and fads of fitness.
One of the biggest trends in recent years? Online personal training. It has opened up an additional revenue stream for fitpros around the globe while empowering them to supplement their in-person training to form a powerful hybrid model.
Online training has truly changed the game for fitness professionals and provides unlimited growth opportunities.
Here are some key tips, strategies and business growth hacks to help you leverage online training to increase your personal training revenue!
🖥 Learn more about building your revenue strategy in our on-demand enterprise webinar How to Go from 0 to $5,000/Month with Online Training
Find Your Ideal Client Niche
It's important to remember that every trainer has their own strengths, expertise, and interests! When you start to consider these defining characteristics, you can hone in on a specific group that you feel your programs will most benefit.
Instead of throwing out a wide net, cast a small net so that you can be an expert in your field. The more specific you can get with your niche, the higher quality training you'll be able to provide.
To help determine who your ideal client might be, ask yourself these key questions:
Who do I want to market to? (Consider if your niche is regional or worldwide)
Who is going to relate most to me? (Consider factors like age, gender, profession, and income)
Who specifically will this product benefit the most? (Consider their goals, activity level, and interests)
Why should someone purchase this product and why now? (Consider what solutions you're offering)
What makes my program unique? (Consider why they would choose you over someone else)
Once you've answered these questions, you'll want to determine how you're going to reach these clients! How will your message and personality resonate with them?
Reach your Ideal Clients
To increase your revenue, you need to find the clients. Here are three ways to get in front of that target niche.
Social Media: The Entrance to your Virtual Fitness Studio!
Think of your social media as the entrance to your virtual boutique fitness studio; you want it to be very professional, neat, and appealing to the people "walking" in.
Show your ideal clients that you understand their pain points

Use the vocabulary they use
Speak openly and transparently
Use strategic marketing tactics

Always include a call-to-action in posts: start a trial, get a free download, or book a call
Join closed groups on Facebook that are specifically geared towards your niche as well and share valuable insights
Use specific hashtags

Forget #Fitness and #PersonalTrainer
Think #WomensTrainer or #WomensPostpartumTrainer (anything geared towards your niche!)
Build a content calendar

Plan ahead for your social media posts
Choose a theme for each day of the week, based on your niche's needs!
Referrals: Leverage the Power of your Client Relationships
Word-of-mouth is one of the fastest and easiest ways to get new clients. If one of your current clients is raving about you to their friends and family, that opens up a ton of new opportunities that require minimal effort to seek out on your part.
There are two simple steps to getting referrals:
Provide excellent service to clients within your niche
Offer referral incentives to those clients!
If a current client refers you to someone they know, why not give them a discount (or gift). It could be something along the lines of "20% off their next session" or something as simple and kind as a $25 Starbucks gift card.
Freebies: Give Away Free Trials
Your sales funnel starts with free! As you build up your client roster, offering free sessions is key to getting people to buy into what you can offer and eventually become your client. The details of the freebie are completely up to you. Need a suggestion? Try a "Free 7 Day Trial" as an entry point!
In those seven days, make sure to give them all the value you can within that time. Take the time to get to know them during those seven days:
What are their goals?
What are their personal interests?
Where are they at in their fitness journey?
As much as possible, tailor your services to them over the course of their trial to best sell them on your services!
Right before the end of the free trial, book a consultation call with them so that you can really dig deep into how you plan to help them as a trainer. Then, go through your packages with them and suggest the one that would add the most value to them based on their goals, activity level, pain points, and availability.
Build a Foundation of Trust
When integrating online training into your service offering, it's key to ensure you maintain the "human touch" from behind the screen with your clients so that they turn into long-term customers.
As their trainer, you're promising them the results, you're promising them motivation, and you're promising them accountability! So you need to make sure you're doing everything on your end from behind the screen to make sure those things happen. The best way to do that is by always having an open line of communication.
Here's how:
Have frequent coaching calls with your clients: Either weekly or bi-weekly depending on how frequently they train with you
Use the 24/7 messaging feature in Trainerize: So that they can reach you anytime they have a question
It's important to let your online training clients know that you're still there for them and can still give them that one-on-one attention, even if you never see them in person. Treating them with the utmost professionalism, loyalty, and accessibility will ensure they turn into long-term clients and refer you to their peers.
🖥 Learn more about building your revenue strategy in our on-demand enterprise webinar How to Go from 0 to $5,000/Month with Online Training
Diversify Your Offerings
Having diversity in your offerings is key to attracting clients and growing your client base.
Offer More than One Service
You want to have a core product (personal training) and add-on products to complement that offering (habit coaching, nutrition coaching, etc).
This way, you can layer and mix and match those services to accommodate more people within your target audience. Having add-on services to complement a core service also ensures that if a potential client objects about the price, you can have a buffer to offer a lower-cost price.
⚡️ TZ Tip: Remember, it's always better to bring down the recurring revenue from one customer than to lose them altogether. So you have to minimize their plan. It's far more ideal than having them churn.
Upsell Existing Clients
Diversifying your offering also provides an opportunity to upsell to your clients. Just because they don't want or feel they need one of your add-on products when they start with you doesn't mean they won't at some point down the line.
For example, an online training client may come to you saying they're happy with their results, but feel that there's a little more they could be doing to get where they want to be. In this case, you could encourage them to sign up for your nutrition coaching add-on so that you can deliver them meal plans and monitor their nutrition to help push them over the hump.
Keep in mind that add-ons can also be physical! Maybe you have apparel or a supplement you want to sell to accompany your offering.
Know Your Value
Knowing how to price your services is fully dependent on where you are in your business journey. You can always start charging more when you have more seniority within the fitness industry and a larger client base.
Consider the Value You're Offering Clients
Your price is also dependent on much involvement you want to have with your clients. For instance, if you're interacting with a client every single day, charging them $100 per week is nothing. But let's say it's a little bit more hands-off and you're solely going to be sending them a workout plan to follow every week. In that case charging them $100 per week might be a little too expensive.
Adjust Pricing As Needed
It's important to feel out what people are willing to pay and then go from there. Tweak as you go, offer promotions, see what works for you, and what you can sustain and what people feel like they're getting value out of.
With all the challenges that come with being a personal trainer, there is also limitless potential for business growth. At the end of the day, it's important to focus on your own journey and not focus on what others are doing. Give yourself time to grow and build and make bite-sized goals that you can continue checking off to slowly level up, bit by bit.
The key is to be your authentic self, go above and beyond with your clients, and make sure you're targeting the right people with your offering!
🖥 Learn more about building your revenue strategy in our on-demand enterprise webinar How to Go from 0 to $5,000/Month with Online Training
Build your online business.
Start your free 30-day trial of Trainerize.