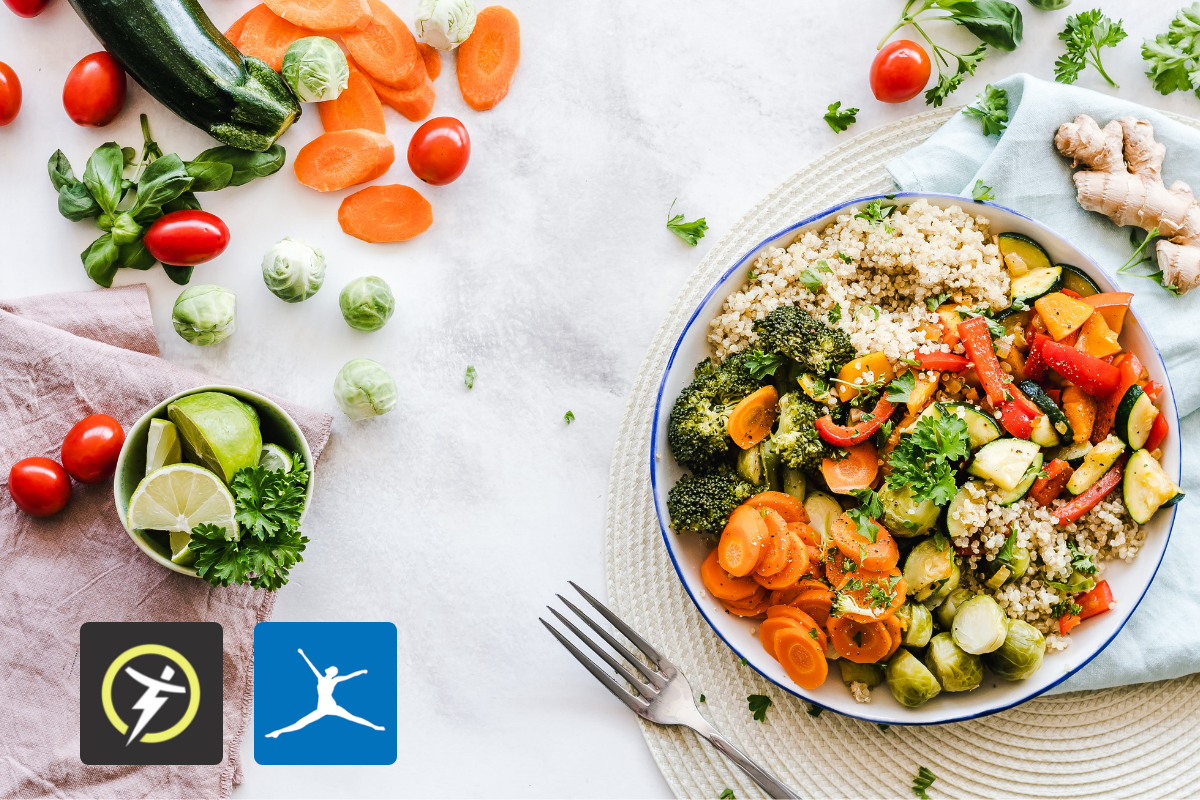 When you coach with Trainerize, you're coaching online, at least in part. So if you have your clients in the app—why not coach with a 360° approach to health and wellness? We're talking fitness, habits, and nutrition.
And if you want to integrate nutrition coaching, then it's likely you're using our MyFitnessPal integration. If you haven't yet offered nutrition coaching, this is one way to get started!
The MyFitnessPal integration
We launched our MyFitnessPal integration back in 2016, with a promise to empower coaches to "gain a stronger understanding of their clients' health and provide enhanced nutritional guidance."
Today, our coaches use the integration, including the auto-sync and auto-tag features, to set nutrition goals, track compliance, and ultimately better impact their clients' lives.
Wondering how to best use the MyFitnessPal integration to serve your clients? Keep reading.
Tracking & monitoring
The less manual the tracking process is, the more likely your clients will do it. If they're already using MyFitnessPal, then stick with it! Our integration automatically syncs calories, macros, and meal information—AKA whatever they enter in MyFitnessPal will pull straight into Trainerize—they just need to sync the two apps. After the sync is done, your clients can use their MyFitnessPal app as they normally would but on your end, you can see everything they've tracked, within minutes!
You'll see all the details of what they're eating and how they're fuelling their lives—and as you monitor the data, you'll be empowered to better advise them on how to achieve their goals.
Goal-setting
To further analyze their MyFitnessPal data, you'll enter a Daily Nutrition Goal in the app. Trainers can specify a caloric target, a protein target (based on percentage of calories), and a full macronutrient target (as a percentage or as an exact amount in grams). Alternatively, trainers can use the client's Total Daily Energy Expenditure (TDEE) as a calorie target (and therefore as the goal). The great thing is, we calculate the clients TDEE for you!
Measuring compliance
Then, Trainerize will monitor nutrition compliance according to these goals. For nutrition goals, trainers can adjust the nutrition goal achievement range depending on how strict or loose you want their food intake to be.
Then, you can easily see a client's compliance level with their auto tags in the app, based on the range applied to their goals. To view compliance levels, go to your client list, filter by the "low nutrition compliance" tag, select the clients that appear, and voila! Whether it's two clients or ten, within seconds you can send all of those clients a message.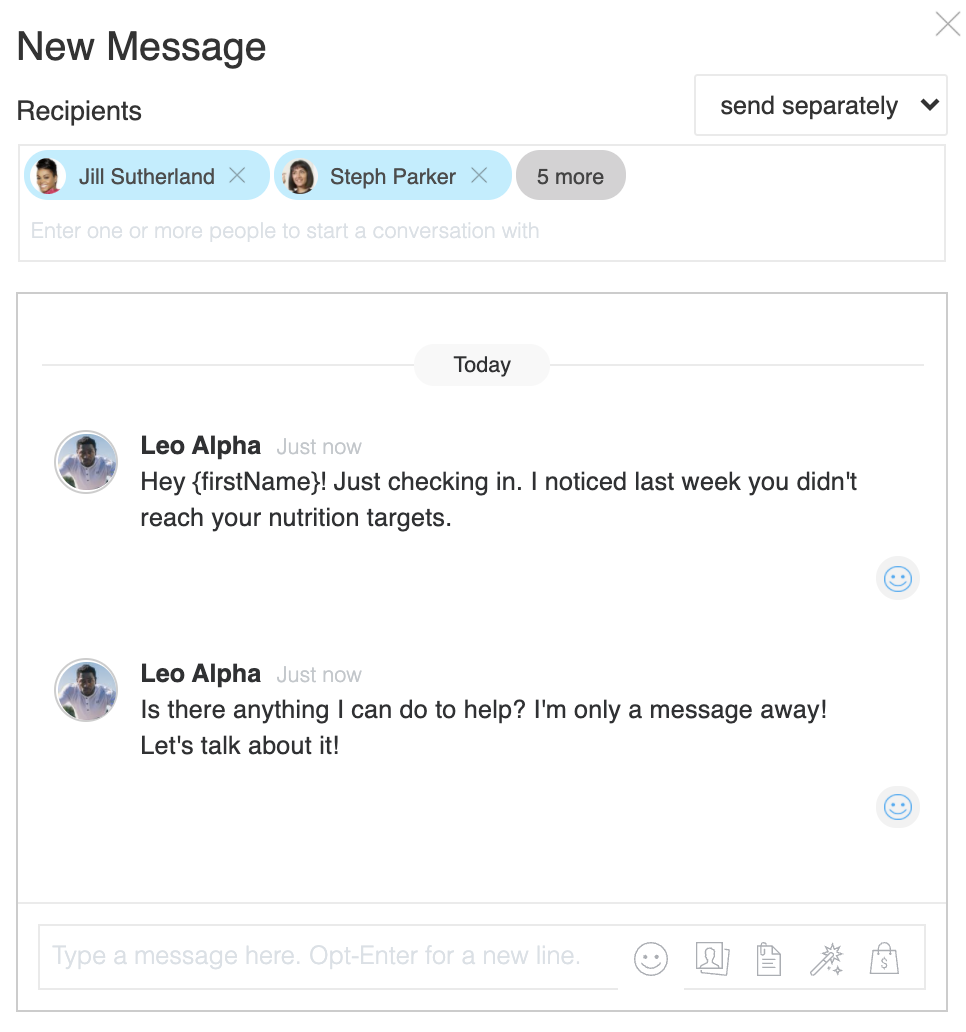 Bonus: each message will send individually! So your clients will feel that personal touch, but you can do it more efficiently.
Over time, you can analyze the effectiveness of the goals. Then, you can adjust as needed to better reach their overall health and wellness goals.
The MyFitnessPal x Trainerize integration has been a top choice for trainers and clients alike since its launch in 2016! Of course, we have other integrations, such as our FitBit integration, that can also support your nutrition coaching services!
⚡️TZ Tip: Many clients value care and attention over certifications or formal education. If you are committed to their success and are providing them with quality, personalized services, they'll be happy. Little things like sending check-in messages show how much you care AND we've made it super easy for you to do so! You're wowing your clients and working smart. It's a win-win!
Tackle nutrition coaching online with MyFitnessPal.
Activate your free 30-day trial of Trainerize.