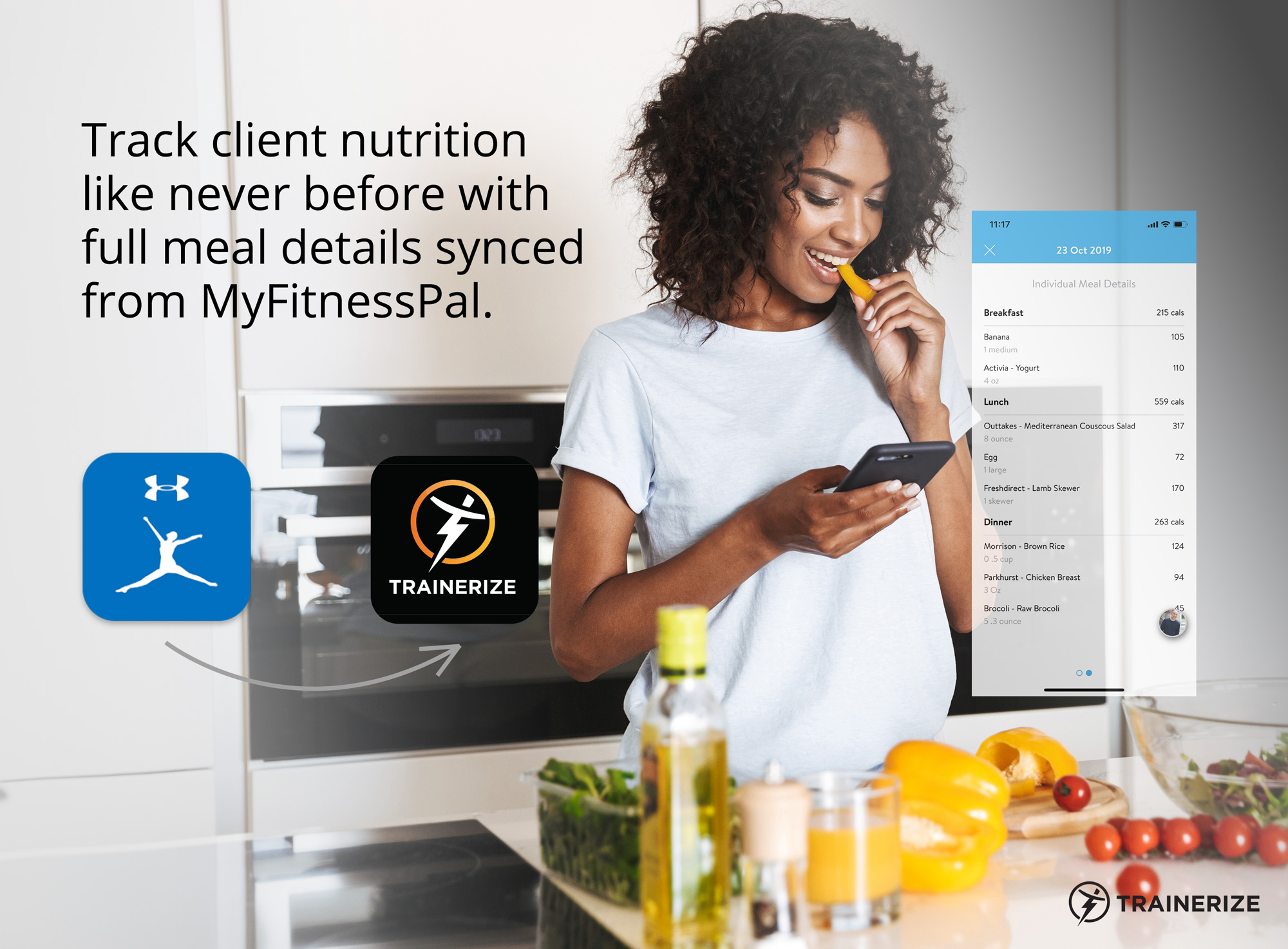 Calories in, calories out. It's a priceless equation and an important part of a client's fitness journey. But sometimes, calories just don't cut it. You need more. More macro breakdowns, more details, more down-to-the-nitty-gritty-details about what your clients are eating on the daily. 
Great news: now you can have it all! We're introducing an upgraded integration with MyFitnessPal so you can see calories, macros, and full meal details for your clients.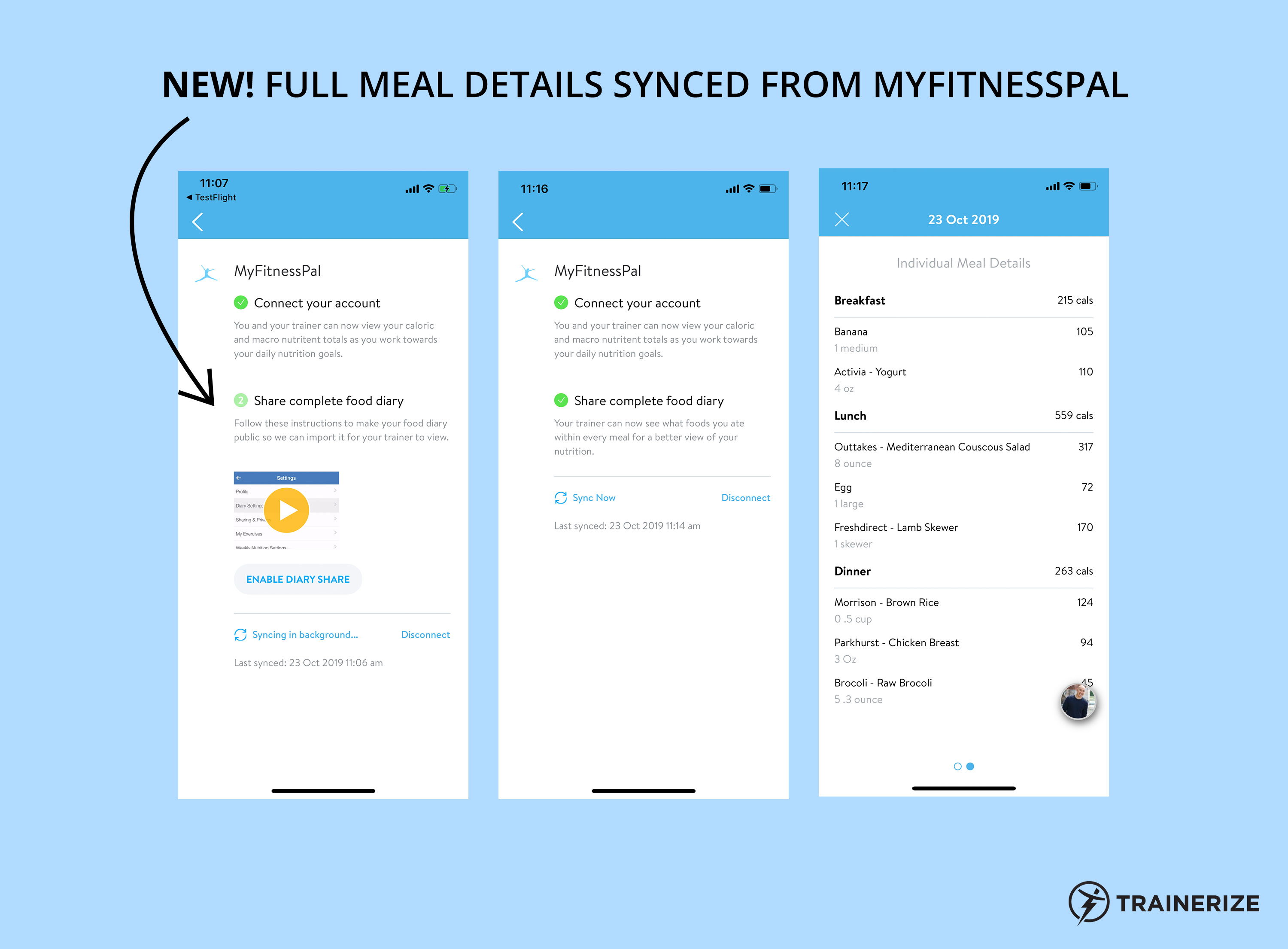 Why you'll love this integration
If you're already an active user of Trainerize, you probably know that full meal details were already available through our FitBit integration, but many of you reached out to let us know that some of your clients were big MyFitnessPal fans.
We heard you, loud and clear. So now, no matter which app your clients like to use to track their meals, you'll get access to their full details and can better support them in making healthy choices and fueling their bodies right.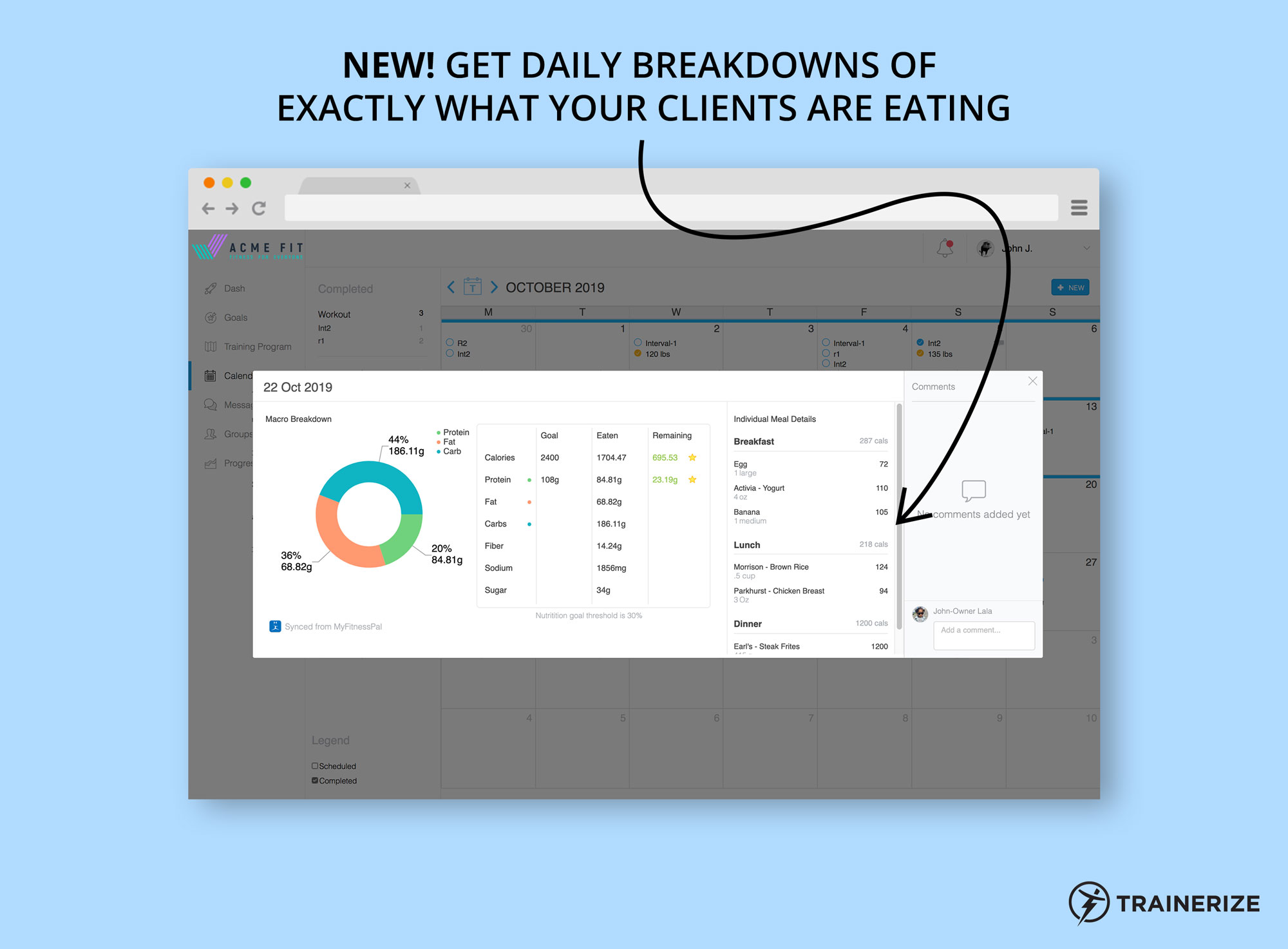 How to use the upgraded MyFitnessPal integration
Using the new integration is as easy as 1-2-3-4!
Invite your clients to head over to the MyFitnessPal app and switch their profiles to public.
Next, ask them to go back into their Trainerize mobile app, open the MyFitnessPal integration screen and connect the MyFitnessPal profile to their Trainerize account.
Make sure they select the option to share their complete food diary when connecting by clicking "enable diary share".
Finally, encourage them to start tracking their meals!
All of their meals logged using MyFitnessPal will appear in an easy-to-use dashboard in Trainerize, where you can see their calories, full macros, and meal details.
If you have clients who are already using MyFitnessPal to track their meals, encourage them to follow the same steps above to sync their full meal details.
To really help your clients get their healthy eating habits on lock, use the new and powerful MyFitnessPal integration in conjunction with Nutrition Goals. This way, your clients' daily intake (synced from MyFitnessPal into Trainerize) will be measured against a custom nutrition goal you've set for them. This lets you see when they're eating right and when they're veering off-track and need a little help.
Invite your clients to connect their MyFitnessPal accounts today and take your nutrition coaching to the next level!
Need more resources about MyFitnessPal? Start here: