Here at Trainerize, we're hyper focused on Customer Success and we love seeing personal trainer businesses, fitness studios, and gyms successfully add online training to their suite of services. We get incredibly excited when trainers tell us they're training more people with Trainerize, or that they've got more training options for clients to purchase.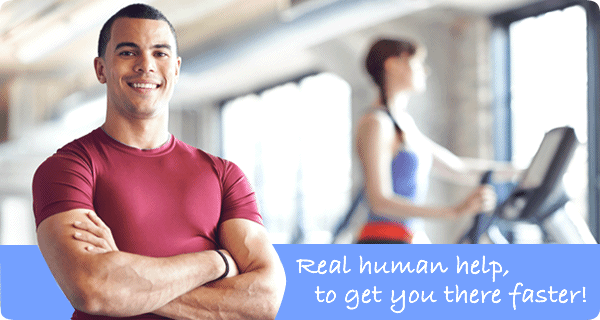 We know that running a personal training business can be time consuming and it takes to time to figure out new technology. To help, we're stoked to announce the launch of Trainerize Premium Services!
Trainerize Premium Services comes with:
Your Own Dedicated Customer Success Manager
As personal trainers, you understand the value of having a dedicated expert in their field ask the right questions and then craft a plan to achieve success. With your very own Customer Success Manager, we'll help you successfully add online training to your service offering. We'll share tips on how to market the offering, how to monetize on it, and how to combine in-person and online training to keep your clients longer and recruit new ones who couldn't afford you before, all within your Trainerize account!
Human Assisted Setup and Training
Leave the heavy lifting to us. We'll get your Trainerize application setup so you can get started on online training immediately. Focus on growing your business while we focus on the setup work.
Insanely Amazing Priority Support
You'll experience nothing but 'Amazing!' when you interact with our support team. And with Premium Services, it'll be the same team, but even faster response!
Access To Live Webinars
Attend live webinars with our support team. Learn from the best on how to use Trainerize to quickly scale your training business online.
And here's the best part – We're so obsessed with making sure our customers are successful, Premium Services comes free of charge to any customer who signs up with a Trainerize annual plan.
Call our team at 1.800.998.6439 if you'd like to learn more, or login to your Trainerize site and upgrade to an annual plan to take advantage of the discount and get access to our Premium Services.