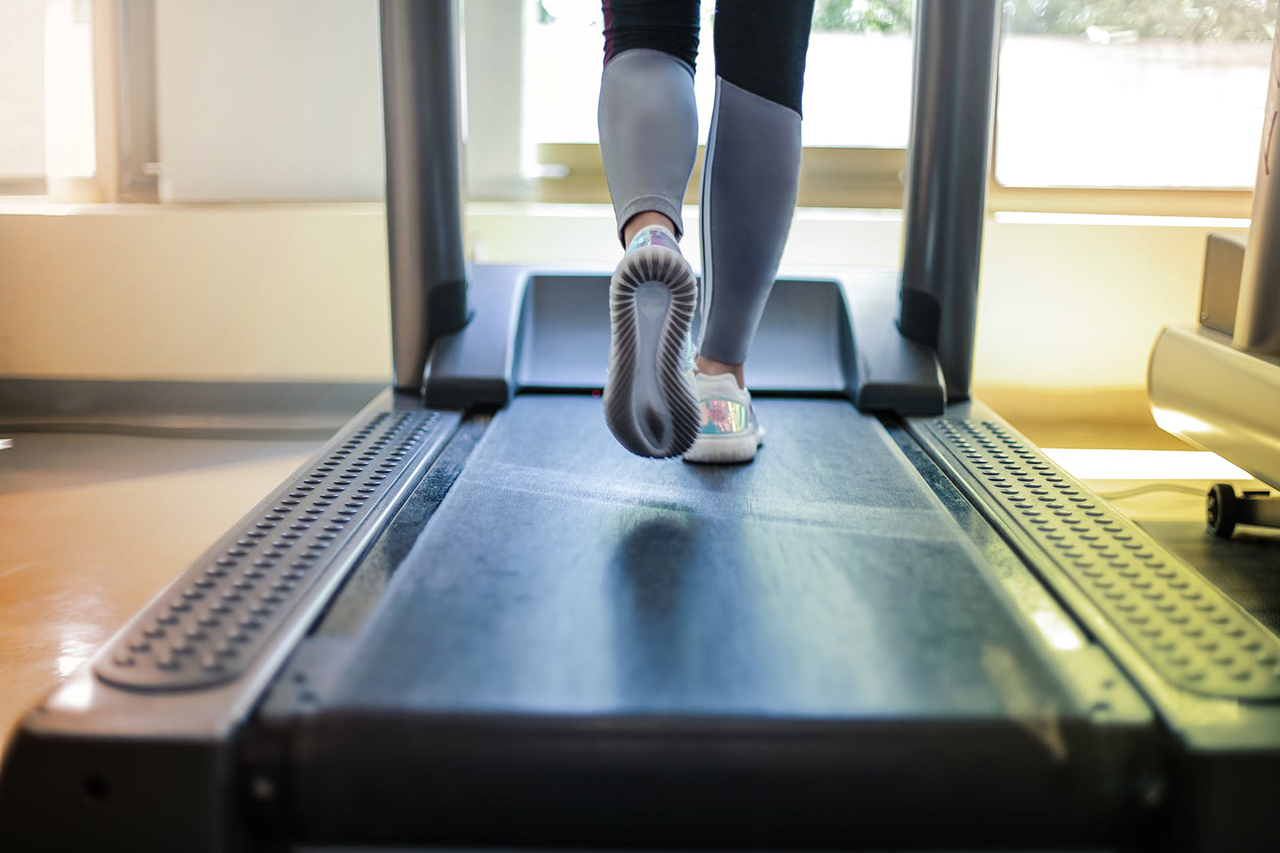 30 Minutes or Less is a blog series where trainers share their favourite 30-minute sweat session. Try it with your clients! Get inspired with more from 30 Minutes or Less.
There isn't necessarily a "best" 30-minute cardio workout, as we all know there are so many ways to move your body based on ability and goals; however, I can tell you my favourite cardio workout (even though it's hard to pick just one!). I am not a fan of traditional cardio machines (my attention span no longer allows me to spend longer than 10 minutes on one!), and with COVID-19, less of us have access to machines anyways! For me, bodyweight cardio has always been my jam! I have found short and effective cardio workouts to be very helpful in my own training as well as helping my clients reach their goals.
My Favourite 30-Minute Workout
Repeat the following four times for a full workout.
Warmup:
Skipping – 1 minute
Circuit:
Circuit 30 sec on – 10 sec Rest
Bodyweight Squat (or squat jump) – 30 seconds
Rest – 10 seconds
Fast Mountain Climber – 30 seconds
Rest – 10 seconds
Lateral Shuffle (or agility ladder) – 30 seconds
Rest – 10 seconds
Burpees (with or without push up) – 30 seconds
Rest – 1 minute
Take your fitness business to the next level.
Start your free 30-day trial of Trainerize. 
Anyone who is looking to get in a quick but effective cardio workout would benefit from this. Plus, it's easily adaptable to all fitness levels. This style of exercise allows clients to really challenge themselves and improve each time they perform the workout. Track their progress by either counting reps for time or extending the amount of time you extend each exercise. I personally find the time goes by much faster than when doing traditional cardio on a machine, which is more motivating.
This 30-minute cardio workout would be perfect for someone who is looking for a workout they can do on the go. A skipping rope can easily be thrown in a backpack and taken to a park to get in a great outdoor workout; however, this workout could also be performed at a gym or home gym as well.
Many people still believe that cardio can only be done on a traditional cardio machine. Further, they believe that in order to get in a good workout, they need to spend an hour on that machine. Sure, longer cardio workouts have their place in some training plans based on individual goals! But for most looking to burn fat and build lean muscle, short, high-intensity workouts like this are a great supplement to strength training workouts.
If you ask any of my clients they will tell you I have many favourite workouts. I am especially passionate about short and effective workouts that allow you to challenge yourself. Competing against myself and the clock is the best way to really force yourself to push it hard in your workouts.
Automate your business and free up your schedule.
Start your free 30-day trial of Trainerize.