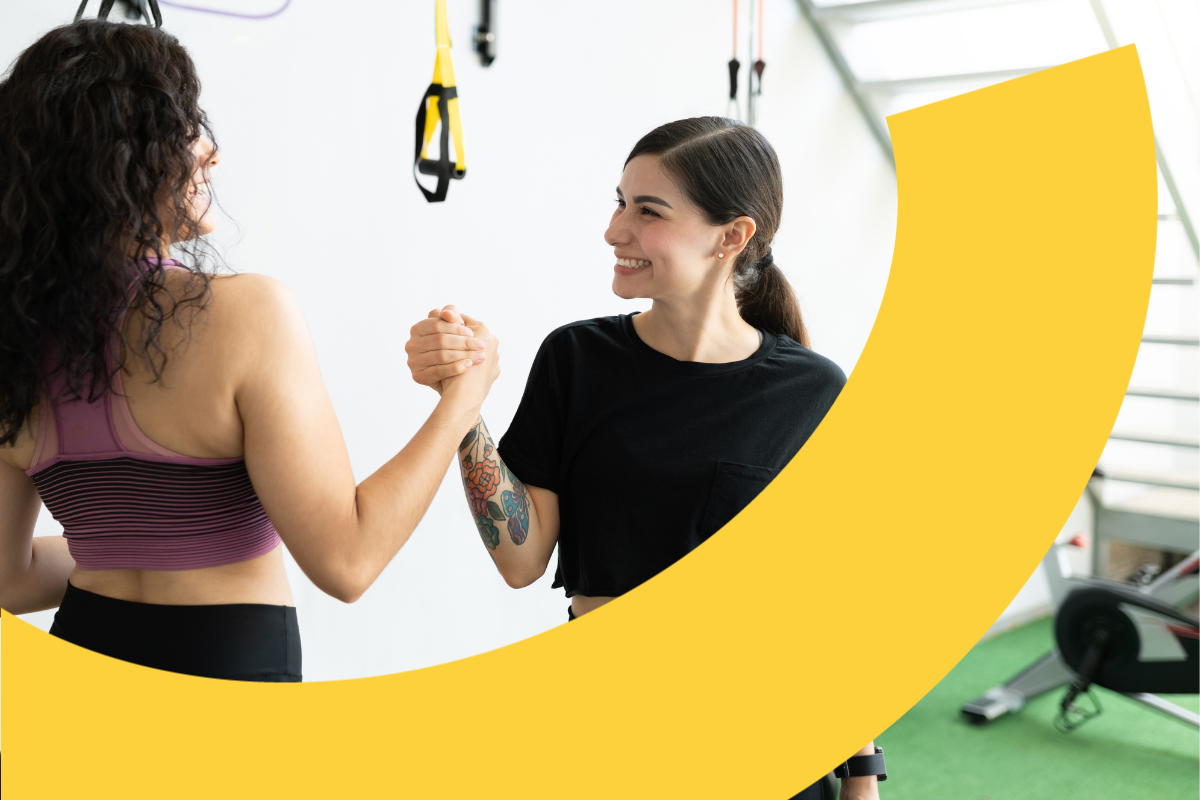 We're a company that helps digitize the fitness experience. We're transforming the personal training and fitness studio experience by bringing information, education, and processes online. And we love fitness tech—and all the changes that come with it. And yes—we're recommending you print some personal trainer business cards for your business—on paper.
Why should you have business cards?
When websites were just becoming popular for fitness businesses, we used to say to think of your website as your billboard or business card for your business. Now we are saying the opposite: consider your business card a paper trail to your website and online business.
Forget awkwardly exchanging phone numbers or verbally spelling out your Instagram handle. Business cards are a great way to make a lasting impression—and to smoothly share your contact information with leads.
🔗 Make the shift to Strategic Marketing:
The FitPro's Guide to Getting Your First Sale

Step 1: Decide what to include on your business card
Remember, your business card not only represents YOU but it also represents your business as a whole. Make sure there is alignment between the information and visuals on your business card and all your other contact points—like your website, social media, Trainerize.me profile, and your Trainerize app.
Make sure to include the following:
Name
Title
Company name
Logo
Preferred contact info (that your prospects will be comfortable using!)
Social media handle(s)
Website
And an extra: like a tagline, a mission, a discount/freebie, or a call-to-action
The little "extra" can vary depending on who you are, what your business focuses on, and how you like to convert prospects into leads, and leads into clients. Maybe you have a powerful freebie download that you want to include—try adding a simple link or a QR code to your card to get people into your marketing funnel. Or maybe you like to offer a free consultation call—you could send people to your Calendly or schedule. Whatever it is, make sure it encourages your target demographic to engage further—before they toss your card.
Step 2: Decide what not to include on your business card
The idea of any marketing—an ad, an Instagram post, or a business card—is to catch their attention leave them wanting more! So here are a few things to leave until later:
Overly-complex acronyms for your certifications
Specific services and pricing
Anything too negative—like who you don't cater to
Length descriptions or business summaries
Make it easy for people to read! You don't want them to have to work too hard to comprehend your offering.
Step 3: Choose your business card design
Don't underestimate strong design for your marketing materials! Ideally you already have some basic branding available, so your business card design can play on that. There are tons of great templates available online—all the examples you see in this article are from Canva, and printers like Vistaprint have awesome templates, too!
But if you want to design from scratch using Canva or InDesign, here are a few elements to consider:
Size
As stated earlier, standard cards are 3.5 by 2 inches (8.9 x 5.1 cm). This is the size that will fit in a wallet, align with other business cards on a bulletin board, and generally work with templates you can find online.
Layout
A typical layout is logo on the left, information on the right, with something special on the backside. Some people like to play with the orientation (maybe portrait instead of landscape?) to give their business a unique feel. Always make sure to leave some room—you don't want to squish in too much text.
Color
Your personal trainer business cards should be created within your brand's color palette—but feel free to play with variations of your brand colors! And don't be afraid to use white space.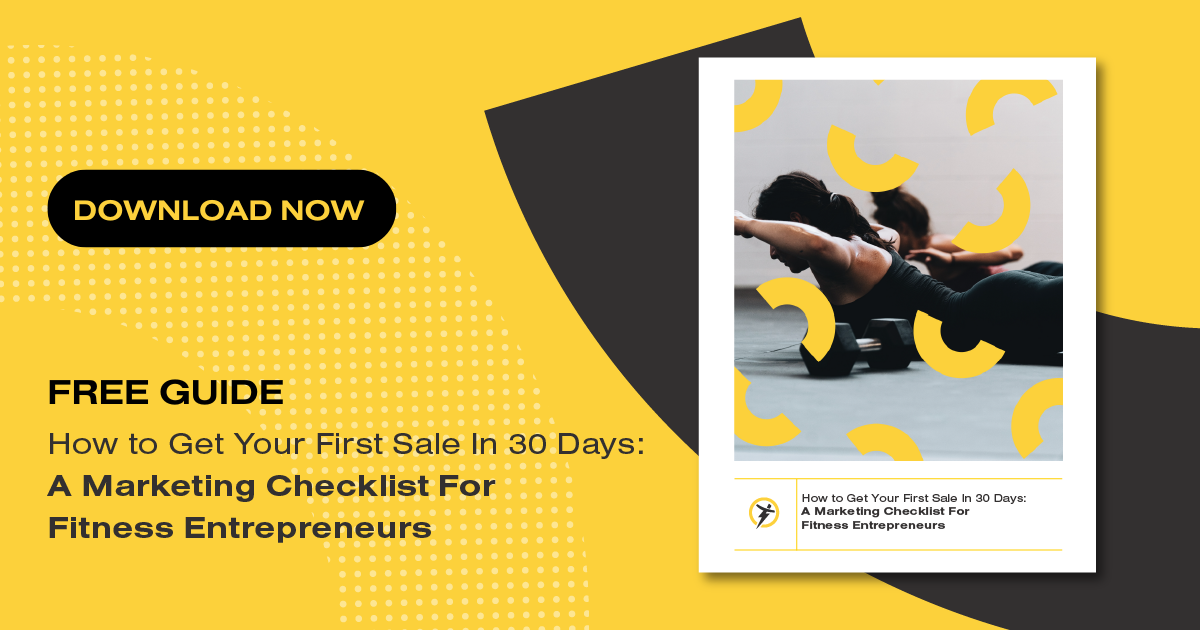 Contrast
Make sure the font you use is bold enough, and also be sure to use contrasting colours! If you don't have a lot of variation in your brand colors, considering bringing in a strong white or black to pop against the background color of your choice!
Stock
You can also play with the paper stock (thicker? textured? reflective?) to give it a unique feel, but be mindful of associated costs!
Step 4: Build and print your business card
You can design & print your personal trainer business cards yourself through many awesome websites, like Canva, Zazzle, or Vistaprint—plus there will be plenty of local options to consider too. Whoever you choose, make sure they have a satisfaction guarantee and can deliver a full-bleed product.
Pricing shouldn't be too notable—think 500 for less than $30—but you might have to pay for shipping, depending where you live.
Step 5: Hand them out
So… now that you have them, where do you hand them out? Well, just think how many times a week people ask you, "So what do you do?" Each of those conversations is an opportunity to tell people about your business and hand them a card.
We recommend keeping ~20 in your car, ~10 in your bag or wallet, and the remainder in a handy spot at your home or studio. If you travel light, consider a mini-wallet on your smartphone that can house a handful of them! That way, you'll never be without them—whether you're hiking, running, or hanging out with friends.
Make sure to keep them crisp, in a holder or wallet, so that they remain unbent and professional. No one wants a shabby business card.
Printing paper cards might feel old-school, but networking never goes out of style. Business cards are simple to create, inexpensive to produce, and can create a lasting impression. Get designing and watch the leads roll in.
Drive new leads to an online business.
Start your free 30-day trial of Trainerize.