September is off to a great start–the press is just flying in for Trainerize these past few days! We received a Trainerize App review by a very popular publication, and our resident fitness expert, Michelle Roots, offered some fitness tips to some heavy hitting online magazines. Read on for more!
Huffington Post Canada
From their site: "Every month The Huffington Post Canada's Living team will review products or experiences that have sparked our curiosity, made us sweat or is the latest, trendiest thing in the world of healthy living."

This month, Trainerize was on the ticket for review! Arti Patel, Huffington Post Canada's Living Editor, was paired up with an online personal trainer, and was given a workout plan for four weeks.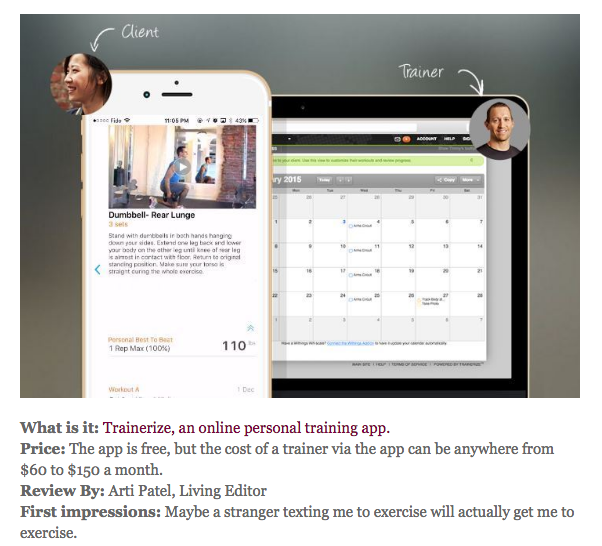 Arti's final words for his Trainerize app review? "If you are a committed person who likes to stick to a workout plan, this is a great alternative than a face-to-face trainer. My favourite thing, however, is how personalized it is — you actually feel like you know the group of people helping you meet your goals." Read the full review here.
Shape Magazine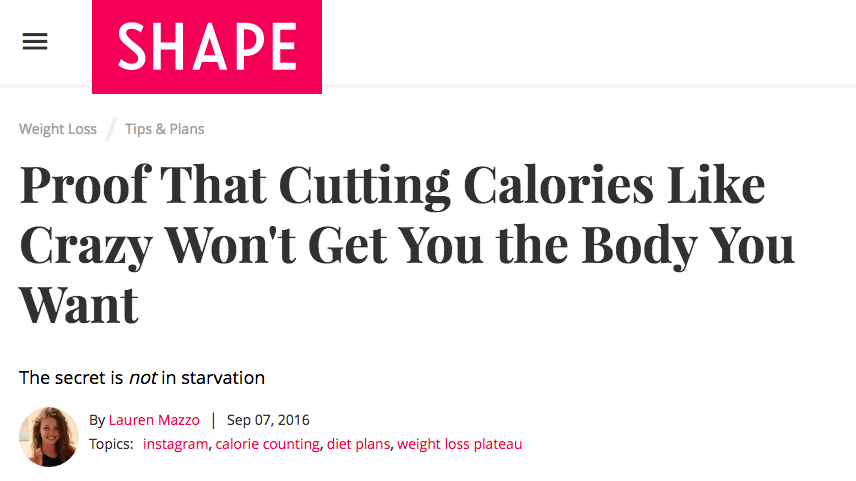 Lauren Mazzo, the digital editorial assistant for Shape magazine, interviewed Madalin Frodsham, a 27-year-old woman from Perth, Australia, was following a ketogenic diet (aka a low-carb, high-fat, and moderate protein diet) and a Kayla Itsines workout plan, when she hit a plateau. Instead of trying to figure it out on her own, she consulted a personal trainer and nutrition coach, who advised her to up her carb intake and start tracking her macronutrients. She went from eating a measly 800 calories a day, up to 1800. She stayed about the same weight, but saw a huge change in her physique.
Our resident fitness expert Michelle Roots, weighed in on the results: "When you're following a very strict, clean diet, your body actually releases more cortisol into the blood stream, which causes your body to store fat. A lot of women say, 'I want to lose weight so I'm going to only eat 1200 calories a day and workout seven days a week,' as opposed to looking at their macronutrients and seeing how many grams of protein and good fats they get in a day."
If you look at the results from the change in her diet, we think the image speaks for itself! Read the article here.
The Active Times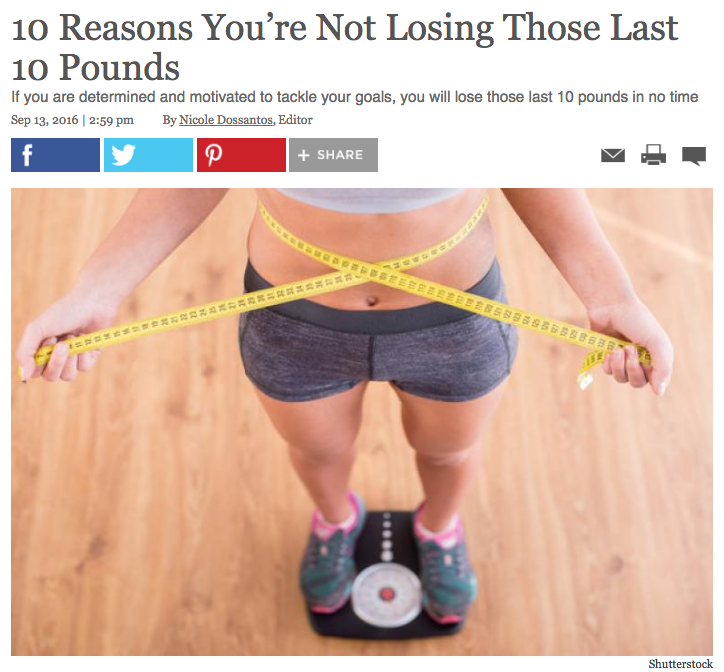 Nicole Dossantos, Editor of The Active Times, asked our Trainerize expert, Michelle Roots, to offer some tips for people that are having trouble getting rid of those last few pounds. She said: "many individuals solely rely on reducing daily calorie count for weight loss. This will work during the initial stages of weight-loss; however, as you get closer to the end goal, it's important to track the percentage of proteins, carbs, and good fats."
Michelle offers some great advice, like for one, you may not be drinking enough water. "Try to drink water prior to eating a meal and during to help fill you up. This can often prevent over eating during meals and snacks," says Roots. Read more here.