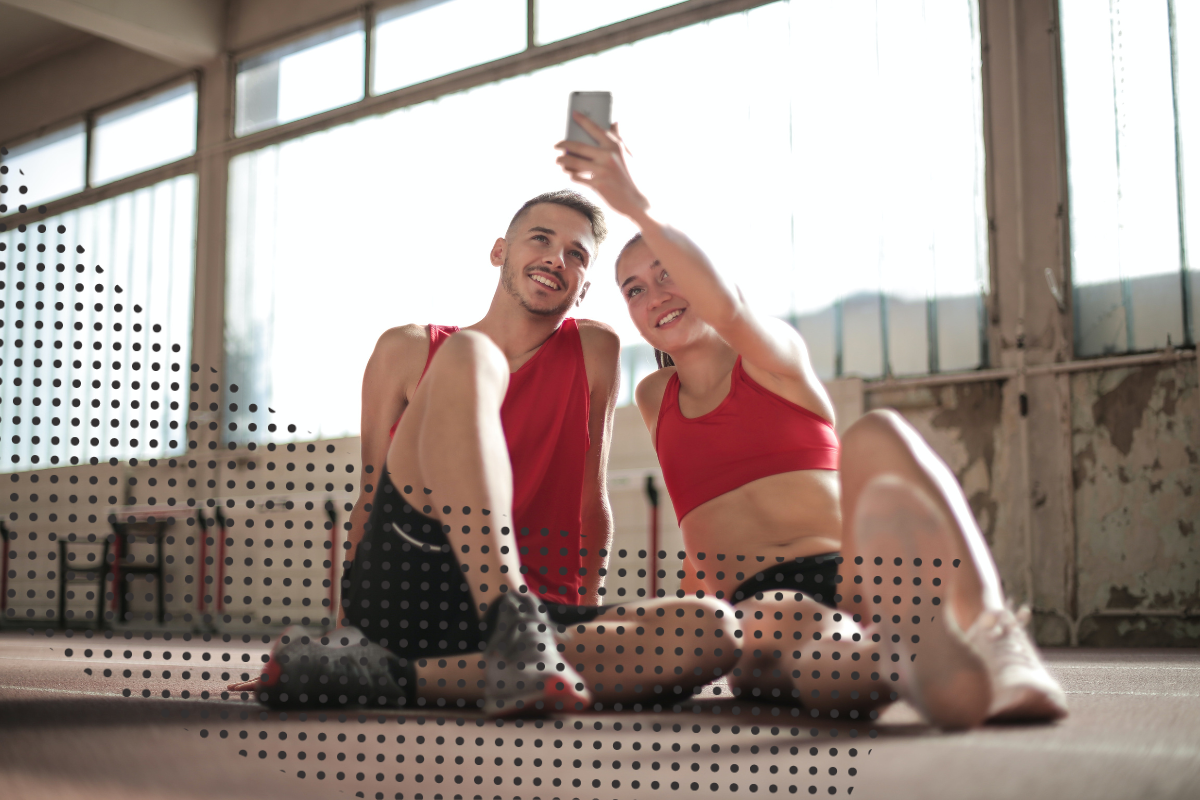 You don't need a professional photoshoot to get professional-grade photos for your business. It's possible to learn how to take professional iPhone photos yourself!
Say it again but louder!
Of course, there are plenty of benefits of hiring a professional: opportunity to collaborate with an expert, outsourcing the emotional and literal labor of shooting and editing, and of course, a professional level of photos that represents the professionalism of your business.
But it's not a must! You might be thinking:
I can't start an Instagram account for my business without professional photos.
I can't be a serious coach without a flawless brand presence!
I can't help people until my branding and marketing is perfect.
But those, friend, are limiting beliefs. And you can do all of those things. We're going to show you how.
Use the apps

Be tidy

Light it up

Use strong composition

Edit as needed

Pick a filing system
Why quality photos are important
As mentioned, in a digital world, photography is one key representation of you, your business, and your brand. Channels like your website, your Instagram account, and your marketing materials like business cards and advertising are all dependent on two visual elements: your brand (colours, logo, elements) and your photos.
So first things first: the actual quality of the photos needs to be excellent. They should be clear, crisp, well-lit and well-composed. This is for the basic purpose that people can view them with ease.
And secondly, that quality does more than fill space on an Instagram grid—it creates a feeling about your brand. And you want that feeling to be one of professionalism.
Luckily, you don't have to hire a pro to get professional photos. Use these 6 tricks for how to take professional iPhone photos, just on your smartphone, to shoot, edit, and store your photos like a pro!
🔗 Make the shift to Strategic Marketing:
The FitPro's Guide to Getting Your First Sale

Trick 1: Use the apps
VSCO (free version)
You can use VSCO to shoot and edit photos, right on your iPhone. It provides access to more photography options with its in-app camera. After shooting, the camera allows you to save filters and treatments to more quickly process photos later and to maintain consistent look and feel.
Snapseed (free)
Snapseed, owned by Google, provides quick, iterative photo editing tools. Hold you finger down on the screen to see the pre-edit version, and easily undo a step at any time while retaining previous edits to get that perfect look. You can also save treatments here for efficient editing later. It doesn't allow perfect photoshopping (like removing a person) but it does provide targeting "healing" retouching for things like blemishes.
Lightroom (free version)
Lightroom has robust photo editing tools and is broadly considered to be very nearly as good on mobile as it is on desktop. Lightroom also has a built-in filing system, which will make it to organize files! If you work off of your phone, this may be a great tool—but it comes with a monthly fee.
Trick 2: Be tidy
Clean your lens
If you notice your photos are blurry, check your lens. Always! Use a microfiber cloth to wipe your screen, your front-facing camera, and your regular camera lenses.
Use the grid
Go to Settings>Photos & Camera. Turn on the grid. This will help you with composition—always follow the Rules of Thirds.
Tap the screen
When it comes to focus, iPhones have an autofocus feature—but to force the focus, tap the screen where you want to focus in. Lock it in by pressing and holding: you'll see "AE/AF Lock" pop up on the screen.
Tapping the screen also helps with exposure! Once you've locked in your focal point, you can adjust the exposure.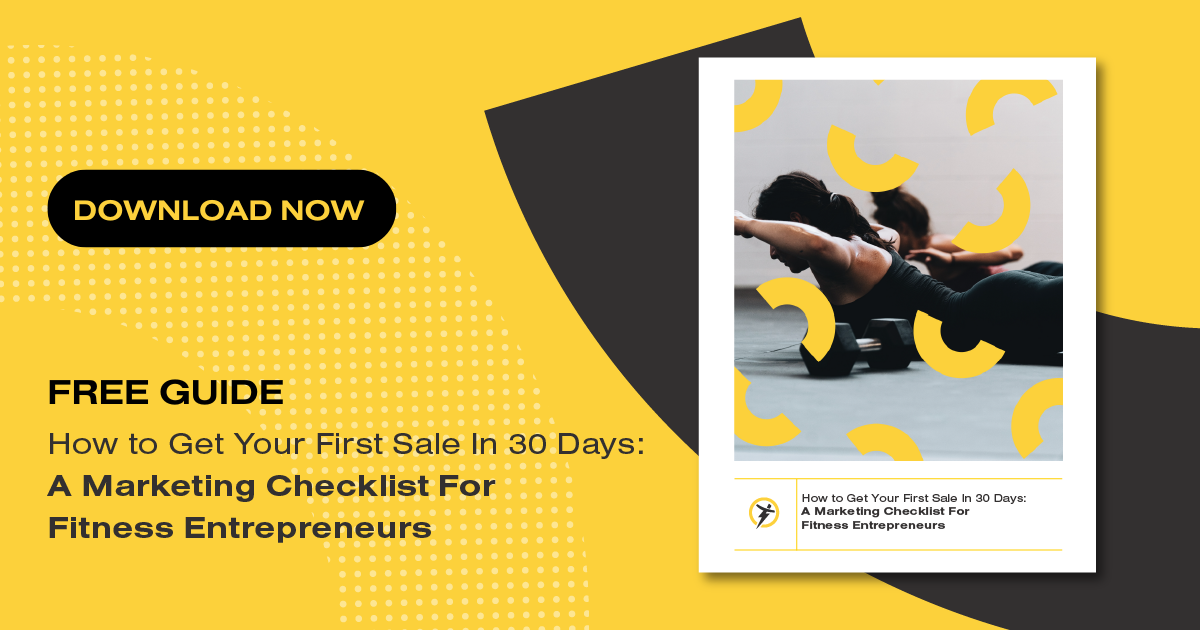 Trick 3: Light it up
Natural light
Best case scenario, shoot your photos with indirect natural light, like near a window or in the shade at a park. This allows ease of editing—you can brighten a photo that's overall a bit dark much easier than you can remove shadows and shine. Avoid the iPhone flash as much as possible, as it tends to be harsh.
Ring lights
If you need to, use a ring light to shoot facing the camera! Order a ring light with a phone stand to ensure that the lighting is positioned perfectly, every time!
Trick 4: Use strong composition
Angles
If you're shooting how-to photos and custom exercise videos for your clients, then maybe skip this step! But if you're working on marketing photography, play with angles to create visual interest! Shooting from down below, up above, far away, up close. Try shooting with interesting backgrounds to create dimension!
Pose
You want some smiling headshots, but you want striking photos too! Choose a few poses you're comfortable with and re-use them—maybe even your favorite fitness moves can work—like a lunge or high knees!
Capture interest
Look for interesting elements to integrate into your photos—things like reflections on glass walls, shadows or tricks of the light, and parallel lines like sidewalks, crosswalks, and power lines. Always make sure you're the main focus, though!
Trick 5: Edit as needed
Crop and straighten as needed
When shooting for web and social, you ill need portrait, landscape, and everything in between. It's important to shoot with extra allowance—that means setting up your shots to be wider than you think you need, and then cropping them to the right dimensions. That way, if things are a bit angled, you can adjust without losing the composition of the image.
Visual adjustments
Put those fancy photography apps to work! Key elements like brightness, contrast, and saturation will instantly improve your photos. Layer in some spot treatments and then if you use a filter, add that in.
Add elements
If you want to add text, graphics, or brand elements in, now is the time! Use Canva to add borders, gifs, emojis and text to your photos as needed.
Trick 6: Pick a filing system
Canva
Yes, Canva is an excellent graphic design and page layout tool, but it's also an epic filing system—if you use it properly! You can use Folders and consistent naming conventions (like name.headshot.date.number.png) to upload and organize photos and graphics. And then create a file for each of the typical dimensions you need and name them accordingly—Instagram Grid, Instagram Stories, Instagram Reels, etc—to quickly create new visuals.
Google Photos
The best filing system is one that's accessible by phone and by desktop—and with Google Photos, you can automatically back up everything from your phone. But take it a step further and create a special folder for your professional photos so they're easily accessible—and ideally are filed by orientation so you can get the one you need quickly, every time.
iPhone Photo Albums
If you're shooting with an iPhone, then the Photo app is built in to your camera. So it's an obvious choice for filing. Just make sure to create folders and file your photos properly so you aren't scrolling through aimlessly—and make sure you sync between your phone and computer.
Follow this guide on how to take professional iPhone photos and suddenly that big, looming task doesn't seem so bad! Remember, practice makes perfect! Book a regular shoot into your calendar—maybe every quarter—and take the opportunity to add another batch of photos to the arsenal.
Keep building your Fitness Business with the best tool.
Start your free 30-day trial of Trainerize.