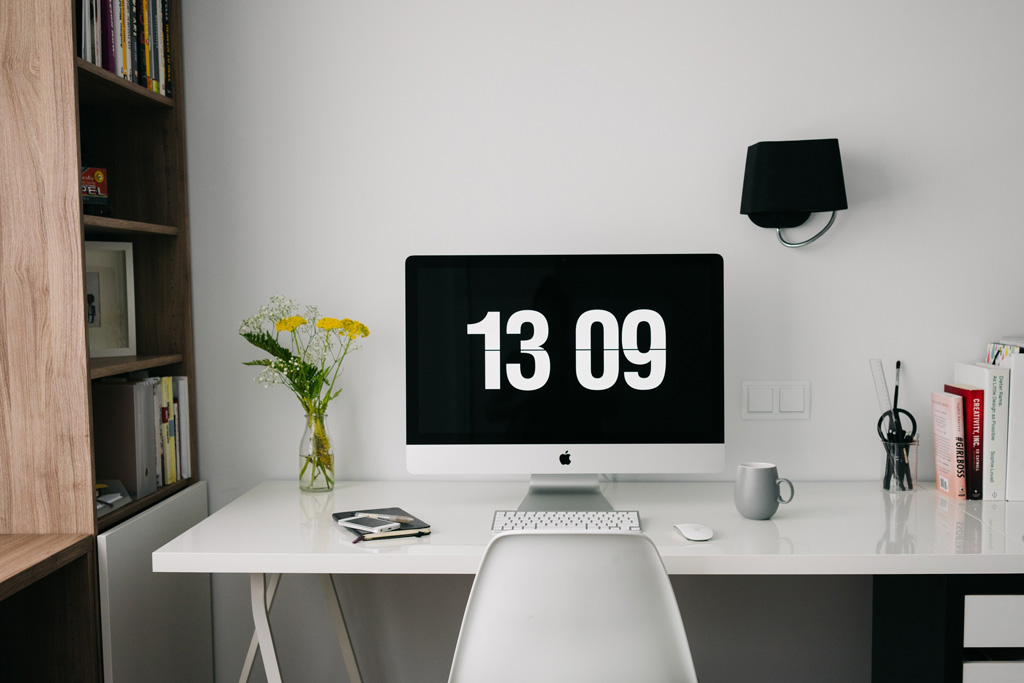 If you've taken your business 100% online or just partially online, congratulations! You are probably noticing the freedom and flexibility that working remotely allows you.
In theory, you can work in your pajamas all day in front of your favorite TV show. You can also simultaneously get the laundry done. One of the best perks? Not paying for childcare (or dog walkers if you have furry friends).
Unfortunately, all these benefits can also turn into distractions that make work more difficult to complete. If you work remotely, it's important to set up a workspace that allows for maximum productivity. Consider the following tips to help create a workspace that reclaims focus on your fitness business.
Create a Dedicated Space
Whether you live in a tiny studio apartment or a five-bedroom house, a dedicated workspace is imperative. Clean off a desk and make it dedicated to your business if you are tight on space, or use a spare bedroom as a dedicated office. If possible, take everything else out of that room. We all are guilty of trying to make "multi-purpose rooms", from bedrooms with treadmills in them to offices with kids toys all over. Even with a tight space, you can clean off your space each morning so you are focused for the day.
Remove Distractions
As an online personal trainer, find a place that removes distractions, such as: your TV, the home phone/doorbell, and even your kids (if possible). You'll need a space for phone calls, video consultations, and other meetings that is quiet and clean (especially if your clients can see the room).
Streamline your Online Fitness Business.
Start your free 30-day trial of Trainerize. 
Make it Inspiring
Add a personal touch to your space, whether that's your framed certification on the wall, a whiteboard with your to-do's and goals, or inspirational posters or magazines. When it feels like your work space and has reminders of why you are so passionate about what you do, you'll be driven to work hard and reach your goals.
Utilize Other Spaces
For some, working in a coffee shop is extremely inspiring, as there's a constant hum of busy professionals. Others may feel there's too much temptation to eavesdrop on every conversation. When you're feeling uninspired in your own space, try out different work options, from coffee shops to the public library, and see what motivates you to get things done.
Working remotely is both rewarding and challenging. It may come as a surprise how easy it is to get distracted by the rest of your life if your work and personal space collide. The more you can separate the two, the better your work will be and the more rewarding it will be to step out of that space at the end of your workday and relax.
Up your Fitness Business game.
Activate your free 30-day trial of Trainerize.