We've received some complaints from some trainers mentioning that when they add a client, their clients aren't receiving the welcome mailers. These welcome mailers that your clients receive are important because it contains their Trainerize site login information and guides them through setting up their password and filling out the consultation form.
We've created a solution for this, where if your client doesn't automatically receive their welcome mailer, you can manually copy an account setup link for them, and send it to them yourself. When they click on the link, they will be asked to setup their own password.
You can grab the "Welcome Link" for manual client setup under the client's profile.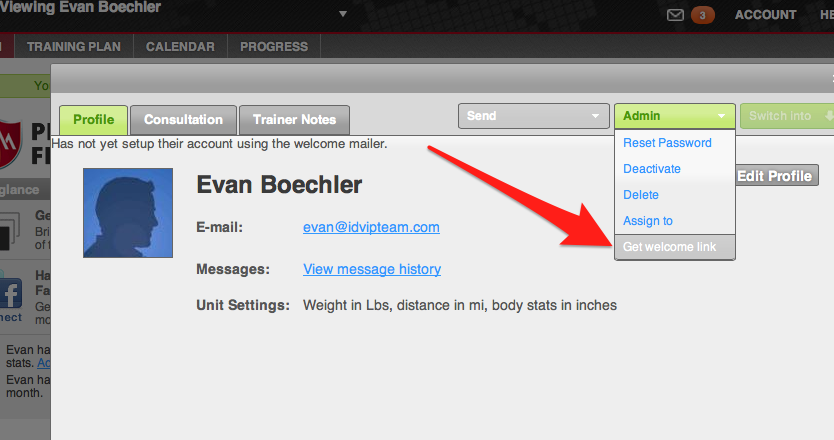 In this patch, we've also tweaked a couple of other usability issues you reported to us:
We've optimized the viewing mode of the workout builder to display on smaller screens
We've fixed the MindBody add-on connection that some trainers reported having