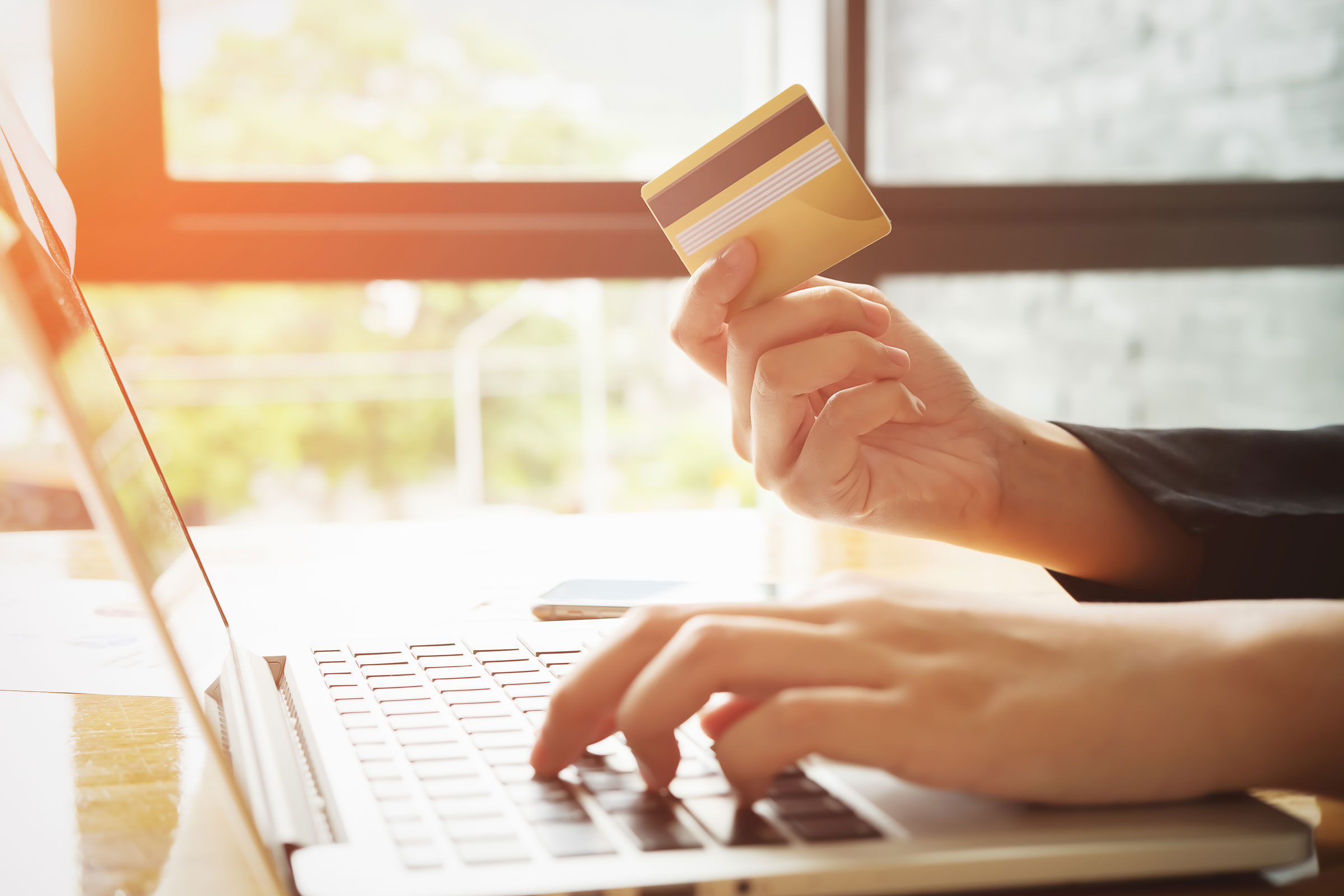 When you're just starting out in your new personal training business, it can be tempting to offer deep discounts on your personal training services to attract new clients. The client gets a great service at a lower cost and you make some money early on, with the potential to generate a great testimonial and referrals. It's a win-win scenario, right? Maybe not.
Getting into the habit of discounting your services may actually do more harm to your business than good. Especially if it's coming from a belief that in order to get new clients, you have to offer a discount first. When a client invests in your services at full-price, both you and the client benefit. The client is more likely to do the work necessary to get the full value of the amount they paid, and you'll be more excited to show up and deliver a great service.
On the other hand, if you bring a new client into your business on a discounted rate, they may not feel as motivated to work as hard. It wasn't an expensive program, so if they don't get results they don't see it as a big loss. Their energy and commitment is already lower before they even start. That can make for an exhausting experience for you if you're doing everything you can to help them get the results they hired you for.
So does that mean you should never offer a discount to a client? Not necessarily. There are certain situations where you can use discounts and promotions strategically to grow your business and attract clients who you're excited to work with.
When Should Personal Trainers Offer Discounts?
A great time to offer a discount is when you're launching a new program, whether it's online or in person. You can advertise the first round as a beta test—an opportunity for participants to try the program at a lower cost, in exchange for feedback and testimonials. By doing this, you'll be able to tweak the program to make it even more valuable when you launch it again at full-price, and you'll have proven results to use in your marketing.
It's also appropriate to offer a discount to a cold audience who doesn't know anything about you or your services. Trade shows are a great example of this. Somebody walking by your booth may not have even thought about hiring a personal trainer, but if they like your energy and what you have to offer, a "show-only" or "event-exclusive" discount may entice them to try a service they didn't previously know they needed.
In both of these scenarios, it's important to communicate to the clients what the full value of the program is and why, as well as why they are getting a discount. Explaining this to them will help them see you for what you're worth and will also get them excited because they're getting a special offer.
4 Ways to Start a Client Referral and Rewards Program
to Bring in More Business
Should Personal Trainers Offer Seasonal or Holiday Discounts?
It's popular for many trainers to offer seasonal discounts, such as back-to-school or New Year promotions. It's great to capitalize off these seasonal events and holidays where potential clients are thinking about their future goals, but there's a more enticing way to bring in new business without straight-up discounting what you offer.
Consider offering a "light" version of your program. If your smallest year-round package is six sessions, you could create an Introductory Holiday Promotion with three sessions. Potential clients can get a taste of what you offer with a lower barrier to entry, and you don't have to lower your value! During those three sessions, wow your client with your amazing service and then offer them one of your higher-priced packages once the three sessions are over.
You may also want to create special offers for your existing clients around the holidays. Through the month of December, I like to offer my clients bonus sessions when they renew their packages. For example, if somebody buys 20 sessions, I'll throw in two bonus sessions. This is a nice way of saying thank you to clients who are already loyal to you and understand your value, and it can also generate some extra revenue during a potentially expensive time of year.
Should Personal Trainers Offer Discounts to New Clients?
It can be tempting to offer discounts to new clients to entice them to try out your services. And there are both pros and cons to this strategy depending on what your long-term business goals are.
As mentioned above, if you're marketing to a cold audience you may have a higher chance of converting prospects into clients if you offer a discount. If these clients like the service you offer, you can sell them on your higher-priced packages once their initial package is complete. It can also be a great way to get your business off the ground when you're just starting out. If you have no testimonials and little experience, offering a discounted rate can provide you the tools you need to bring in higher-paying clients later down the road.
However, when a client begins working with you at a discounted rate, they already have an idea in their mind of what your service is worth. If they paid $500 the first time, they may not be willing to invest $800 the second time for the same package. They may have, in fact, purchased your service solely on the promise of a discount and fail to recognize the true value of your services.
If you decide you want to offer discounts on your personal training services to new clients, make sure you are clearly communicating the full value of the program, why they are receiving a discount, and what they can expect to pay should they wish to continue with you. Setting these expectations clear from the beginning can weed out the clients who are just looking for a bargain.
It's also possible to increase the value of your package without discounting it. Consider partnering with a nutritionist to offer a complimentary nutritional consultation or a yoga instructor for a free yoga class. You can advertise bonus offerings, such as a free towel or t-shirt (extra points if they have your logo) to increase the perceived value of your program without lowering your worth.
Have you ever had a personal training client ask for a refund?
Tips to navigate this tricky transaction.
How Can Personal Trainers Ensure They Aren't Losing Profits?
Consider the lifetime value of a client. How long do they typically stay with you? What packages are your most popular? Do you have a strong referral system in place and a strategy for generating positive testimonials to use for marketing?
Clients have both direct and indirect values. The direct value of a client is the amount they pay for each package, and the number of packages they purchase during their time with you. The indirect value comes from referrals and opportunities generated from that client, as well as testimonials that can be used to pique interest from future potential clients.
If you've been in business for awhile, you can use the average lifetime value of a client to determine whether or not it's worth it to offer a discount to a new client. You may also know that a potential client is well-connected and could generate a lot of referrals; if that's the case, you might feel it's appropriate to offer them a discount.
Increasing Your Return on Investment
A lot of the calculations you do to determine pricing and possibilities for promotions or discounts will circle around the idea of your return on investment—are you getting out enough to make what you're putting in worthwhile?
Being an entrepreneur means occasionally (or frequently) doing work you aren't getting paid for. Administrative duties, networking, social media marketing—while these things may lead to business later down the road, you don't usually get $15 put in your pocket after posting on Facebook.
First and foremost, it's important to ensure you're spending as much of your time doing revenue-generating activities as possible. If you can, hire help for smaller tasks in your business, even if just for a few hours each month (freelancers are great for this). Paying somebody to manage the updates on your website or do your accounting can provide you with a few extra hours to meet potential clients and make sales calls. If you spend more of your time performing activities that actually bring in money, you may find you don't need to discount your services.
When it comes to ensuring your clients are paying you for the work you're doing, it's challenging to put a dollar value on what you provide. You have the potential to change somebody's life and that's priceless. To make sure you're receiving the financial gains you believe you deserve, look at the big picture of what you offer. Beyond the personal training sessions or the programs, what else do you do for clients? Do you provide accountability in between sessions? Workouts to do on their own? Free social events for your clients? All of this needs to be taken into consideration.
If you can create an amazing customer experience, communicate WHY it's so amazing, and then charge an amount you feel good about, you'll attract the people who are willing to pay for it. You don't need to discount your personal training services just to get more clients.
Do more. Train more. Earn more.
Make Trainerize part of your fitness business.

Start your free 30-day trial today.