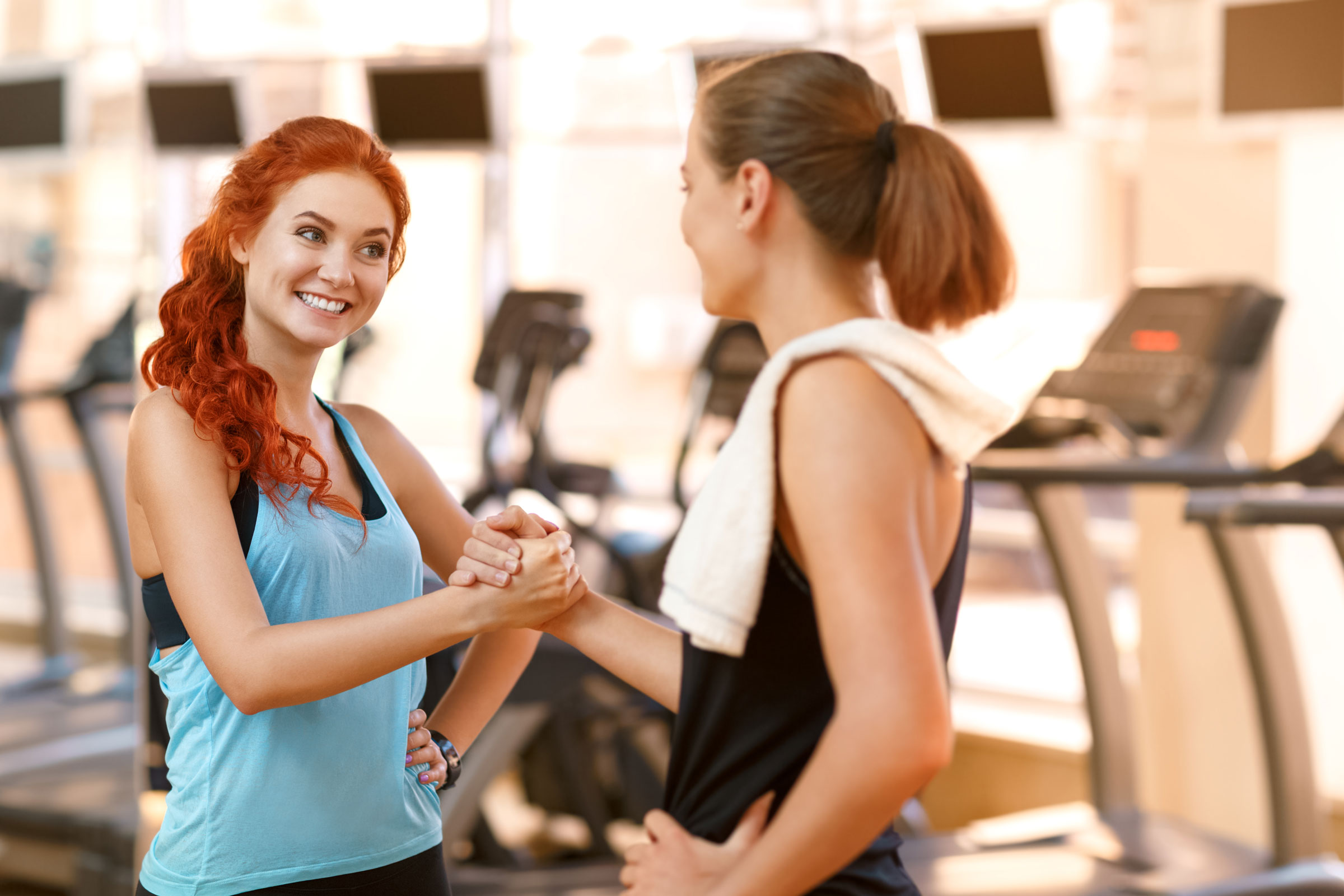 You spend so much time and effort building up your network of potential clients, building your brand presence and seeking out new leads. But what you do with those potential clients in your initial consultation is critical to the success of your personal training business and your ability to build strong client-trainer relationships.
Whether you meet with them in person or talk to them over the phone, here are our top five tips to help you put your best foot forward and show potential clients how you can help them reach their fitness goals.
Set the Stage for Success
Don't go into a meeting adamant on making a sale. Be optimistic and confident, of course, but if you push for a sale too aggressively, it can make the whole encounter feel like a bad date for the client as they politely make chit-chat and count the seconds until they can get away then screen your calls and emails, never responding to a single one.
Ask not what a client can do for you, but what you can do for a client.
Instead, approaching meeting with potential clients, as trainer Ariana Fotinakis would say, "from a place of service." Go into a meeting with the goal of learning more about the client, find out how you can help them, and check for fit. In fact, you should tell the client that this is the goal of your meeting. Be clear that they're under no obligation yet and express how much you want to help them reach their goals. If you do this, you'll set the stage for open and honest conversation—and you'll have a better chance of making a client want to work with you
(Psst! Check out this post for more tips from Ariana on networking and connecting with potential clients.)
Ask the Right Questions
This one's obvious, but start by asking a potential client about their current fitness situation. Having a proper understanding of a client's starting point is critical to building an effective but workable fitness plan for them. Make a plan too easy and the client won't see results; too hard and they might lose motivation.

Next, ask them where they want to be fitness-wise. Let them define fitness in their own terms. Does it mean being able to run 5k without stopping? Having defined abs or toned arms? Is it slimming down and losing weight, or bulking up and adding mass? Fitness means a lot of different things to a lot of different people.
After that, the questions are really up to you, but no matter what you ask, keep in mind that asking open-ended and follow-up questions are great ways to dig a bit deeper and truly get to know a client.
Find Out What's Holding Them Back
Another topic you should discuss in your first meeting is barriers to success. This means uncovering whether or not there is anything that might prevent them from starting, following, or completing a training program—the kind of stuff trainer Nicco Zenere calls "real talk." (Nicco also has some great tips on building strong relationships to retain clients.)
Are they coming off an injury and need some more recovery time? Are they juggling a busy schedule and strapped for time to make it to the gym? Do they travel often and have irregular access to exercise equipment? Or have they just never been able to stay motivated and stick with it? UK-based trainer, Francis Williams recommends asking clients, "Why do you think you haven't achieved your fitness goals so far?" to gain a deeper understanding of how to build an effective training plan for a client, while also learning how to best keep them motivated.
To help a client reach their goals, you have to build training plans that work with their lifestyle. No point doing it any other way.
Listen. Really, listen.
Nobody likes to feel as though they're not being listened to, and for trainers, failing to make a potential client feel heard and understood is a quick and easy recipe for a lost opportunity.
If you're talking, you're not listening.
It can be tempting to go into a call with your head full of ideas and assumptions about what a new client is looking for, but doing that gets in the way of delivering a truly personalized training plan and can hinder your ability to build a positive and meaningful client-trainer relationship.
You should also remember that if you're talking, you're not listening. Let them talk and let them finish before you reply or ask another question. It's important that you create a space where clients feel comfortable sharing.
Be Human
If you do everything above, you're already on the right track. But above anything else, you have to, as Francis Williams puts it, "be human" in your interactions.
"People buy from people, so don't be afraid of showing you are human. They are waiting for you to help them get fit and be better versions of themselves. You have the power to literally change someone's life…They want your service, just show them that you can deliver and be yourself," Williams explains.
So, do everything you can to foster authentic connections and deepen that client-trainer relationship instantly by being honest, transparent, and genuine in everything you say and do during that first meeting. After all, we all know how powerful a first impression can be.