Francis Williams, personal trainer and group fitness instructor at BODYFIT Brighton is committed to make people in Brighton, UK become their personal best. With his energy and passion for results, Francis is empowering his clients to get in their best shape yet and achieve their goals step-by-step. With a sustainable approach combining both exercise and nutrition guidance, Francis is a true health and fitness professional who is guiding people through their fitness journeys by always emphasizing the importance of healthy choices.
By using combined fitness software from Trainerize and Mindbody, Francis is providing the best support to both in-person and online training clients. Specializing in body transformations and customized training plans, Francis himself is a role-model for people deciding to get on board a healthy fitness journey.
Identifying his niche of Body Transformations and Customized Training Plans
"I came up with the body transformation service by doing them myself, so the methods I use are tried and tested. A body transformation program is so much more than losing weight or building muscle.  It really occurred to me while going through this process the importance of how it can make you feel. The extra energy and focus through endorphins flow into your personal and work life.  I felt energized with extra confidence, which really helped me to make the best out of what I have in life and give my best each day.
Hopefully, what makes my service different is my passion and commitment for delivering results. I love what I do and most of my time is spent training people and helping them achieve their fitness goals. I also like to work towards my own goals and at the same time, learn more about the steps needed to transform the body, and change your body composition."
Trainerize & MINDBODY: The perfect solution to managing my fitness studio
"Trainerize and MINDBODY were exactly what I was looking for when it came to managing the personal training, administration, bookings, and management side of the business. Having all the clients in one place and being able to charge and book their personal training sessions in a couple of clicks made a massive difference to both the number of clients I train, and quality of service I can deliver to them."
What I love about using Trainerize and MINDBODY together is that they make running a fitness business so much easier. I have more time to train and my clients now consistently get results with the advanced programming.
– Francis Williams
What are the most significant benefits you noticed?

"The benefits of using fitness software to manage my business and personal training are almost instant. Client retention is a lot better, and everyone is on an effective program which I can track and change based on their performance in Trainerize. Having the auto-pay method in Mindbody works really well, as I really didn't like reminding clients to pay again, or chasing up late payments. Now the payments automatically go in to my bank account, which frees up even more time to focus on the quality of the service and generating an extra stream of income with online training.
How do you use Trainerize in your day-to-day work?

"Using the Bodyfit Gym Buddy app has transformed the way I spend time in the gym–it gives me focused and tailored workouts with clear directions and videos to refine my technique. Wouldn't be without it now!" Craig Barclay
"Building workout programs within Trainerize is simple and it is very efficient to be able to copy programs between clients. By tweaking different templates that I have built, there are limitless programs I can put together. Being able to customize the web and mobile app to my own brand, while talking to clients through instant messaging is also a massive bonus.
This really does add to the credibility of the business and helps me stand out from other personal trainers. I cannot recommend Trainerize enough to any personal trainer who would like to improve their business and generate more income, it really is fantastic."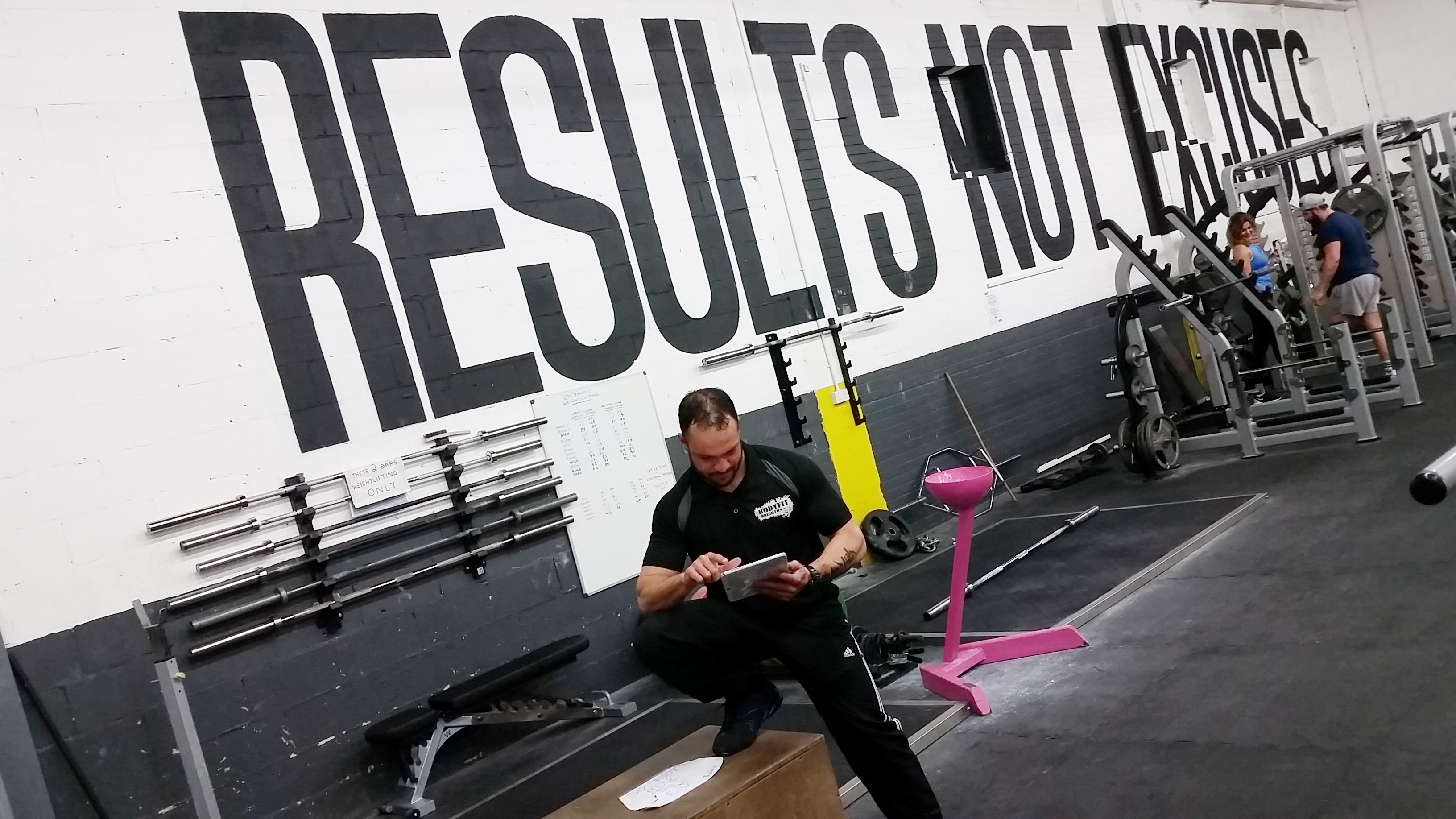 How do you use MINDBODY?
"The two apps that are available to me are incredible. The MINDBODY Connect app allows clients to easily book on to and pay for small groups or personal training sessions and the MINDBODY Express lets me manage my schedule all from my smartphone. Once I log in to the software on the desktop, the tools that are available to me are amazing. By being able to track client reports and summaries, I can easily see how the business is doing and where I can make improvements.
With fitness software, no-shows have dropped considerably. Clients love the app and I feel so much more relaxed now that I know so many areas of the business are being systematized and taken care of. Auto-emails and reminders, session tracking and calendar integration, all make the whole service run at its best and they give me more time to focus on improving my skills and my business, and essentially have more time with family and friends."
Are you ready to go global?
"I truly feel my business is just getting started, as I can also add trainers to train alongside or for me to both MINDBODY and Trainerize. With that in mind, training on an international level is now my next step."

Testimonials for the app
"Using the Bodyfit Gym Buddy app has transformed the way I spend time in the gym–it gives me focused and tailored workouts with clear directions and videos to refine my technique. Wouldn't be without it now!"
– Craig Barclay
Customize your clients' training plans with the Trainerize app. Schedule a demo with us to learn more.