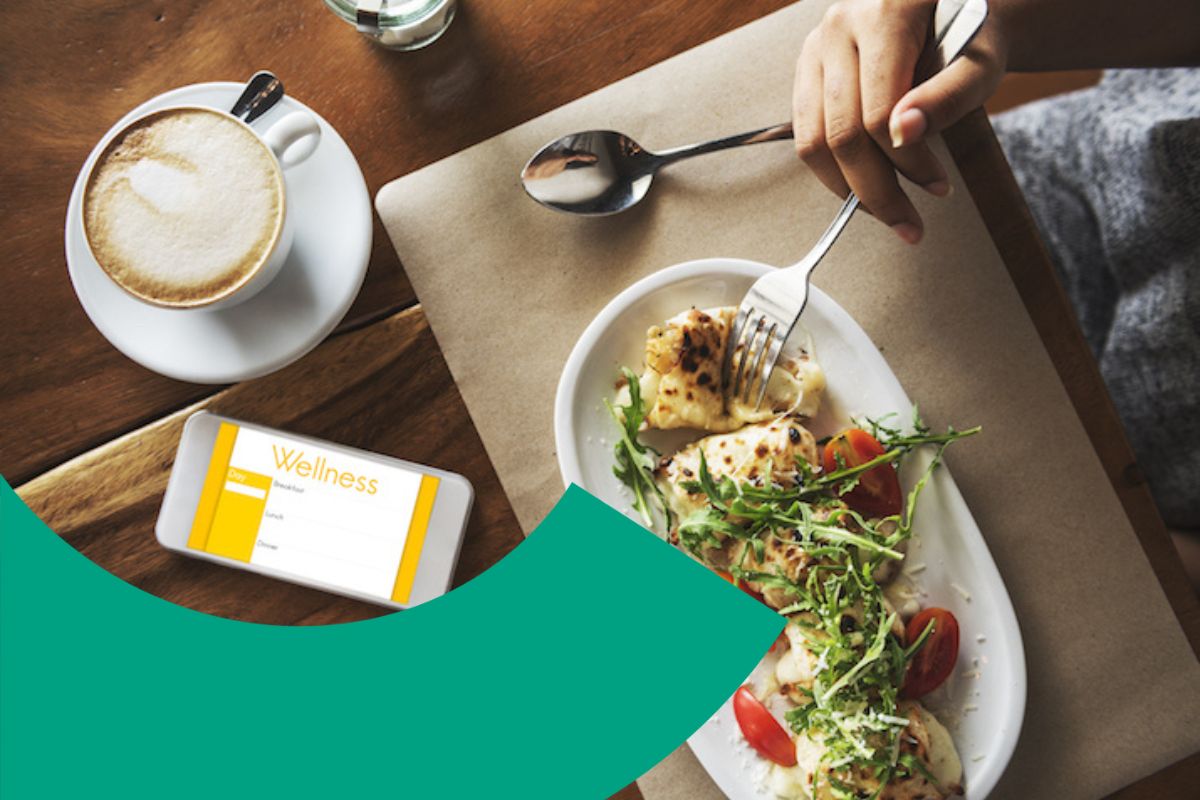 To say that tracking nutrition the most difficult part of keeping clients on track is not exactly breaking news. As trainers, it is a constant topic of conversation with our people. Fortunately, our homemade spreadsheets with food items and macro profiles that we provided to our clients to help them make good food choices are a thing of the past.
I discovered MyFitnessPal a few years ago, and have been recommending it to my clients as a tool for them to use when managing their nutrition ever since. As with everything, there is a bit of a learning curve. You also need to invest a relatively small amount of time to learn how to use the app efficiently and get it set up. Once that is complete, you're off to the races. I am by no means "tech savvy" and I figured out how to use MyFitnessPal, so if an old guy like me can do it, anyone can do it.
I have had a few clients complain that it was a hassle to use, it was time consuming, and other excuses as to why they didn't want to track their food with MyFitnessPal. So, I started to trouble shoot.
"I can't find the food I'm looking for."
Let's see, there is a HUGE database of food items, so it's nearly impossible to not find what you're looking for. (Granted, users get to enter food items and nutrition profiles to the database, so some attention is required on the part of the user, lest they grab a food item with nutrition information that is clearly out of whack). If you don't trust the generic database search, users can simply scan the barcode with a smartphone camera and get the exact item with the correct nutrition information in less than five seconds. (I have found only a handful of items not located by scanning). And, if all else fails, it only takes a minute to build a food item for yourself. Once it's entered, you're done. It's always there for future.
"I sometimes go out to eat. What do I do then?"
There are so many restaurants in the apps database that you can find food items at most popular places.
"It's a hassle to enter in meals and takes too long."
Once a client has added a food item to their menu, it pops up in a recently eaten food list when future meals are tracked, so entering meals can be done in mere seconds. I use MyFitnessPal, so if someone complains about the time it takes to enter food, I simply pull out my phone and build a meal right in front of them in less than 10 seconds. This immediately takes that excuse off the table.
These are just a couple of the most popular excuses, but you get the idea. When drilling down to the true issue, they weren't making good nutrition choices and they didn't want me to see what they were actually eating. Once we got them dialed in, it almost became a game for some of them. "How close can I get to my nutrition goals" was a daily challenge they threw down for themselves. The screen that shows the pie chart of macros was monitored like a scoreboard in a video game.
Now we have workout programs at our client's fingertips and a tool to generate meal plans in a fraction of the time it used to take.
Using Trainerize, Evolution Nutrition, and MyFitnessPal Together with Success
Fast forward a couple of years… and Trainerize and Evolution Nutrition now enter into the picture. Now we have workout programs at our client's fingertips and a tool to generate meal plans in a fraction of the time it used to take. Things are getting better and better for us as trainers for leveraging our time and providing great products to help us help our clients. By the time I started using Trainerize and Evolution Nutrition, my clients were invested in MyFitnessPal for nutrition and were reluctant to stop using it. You see, they really enjoyed being able to get the instant feedback that MyFitnessPal gives them.
Despite the disconnect of trying to juggle three different apps (Trainerize, Evolution Nutrition, and MyFitnessPal), my clients did pretty well. The challenge for me was trying to troubleshoot nutrition challenges because information was in a couple different places. I also needed access granted from each client to their diary to see what they were doing with their nutrition. Once Trainerize and MyFitnessPal's integration happened, things got much easier. I don't necessarily need to see the food in a client's diary. The Trainerize interface gives me everything I need for a quick check in. I can see which meal plan and macro breakdown a client has been given, so being able to see the bar graphs is all I need to have access to. I have yet to encounter a client that is following nutrition recommendations that is not seeing positive results.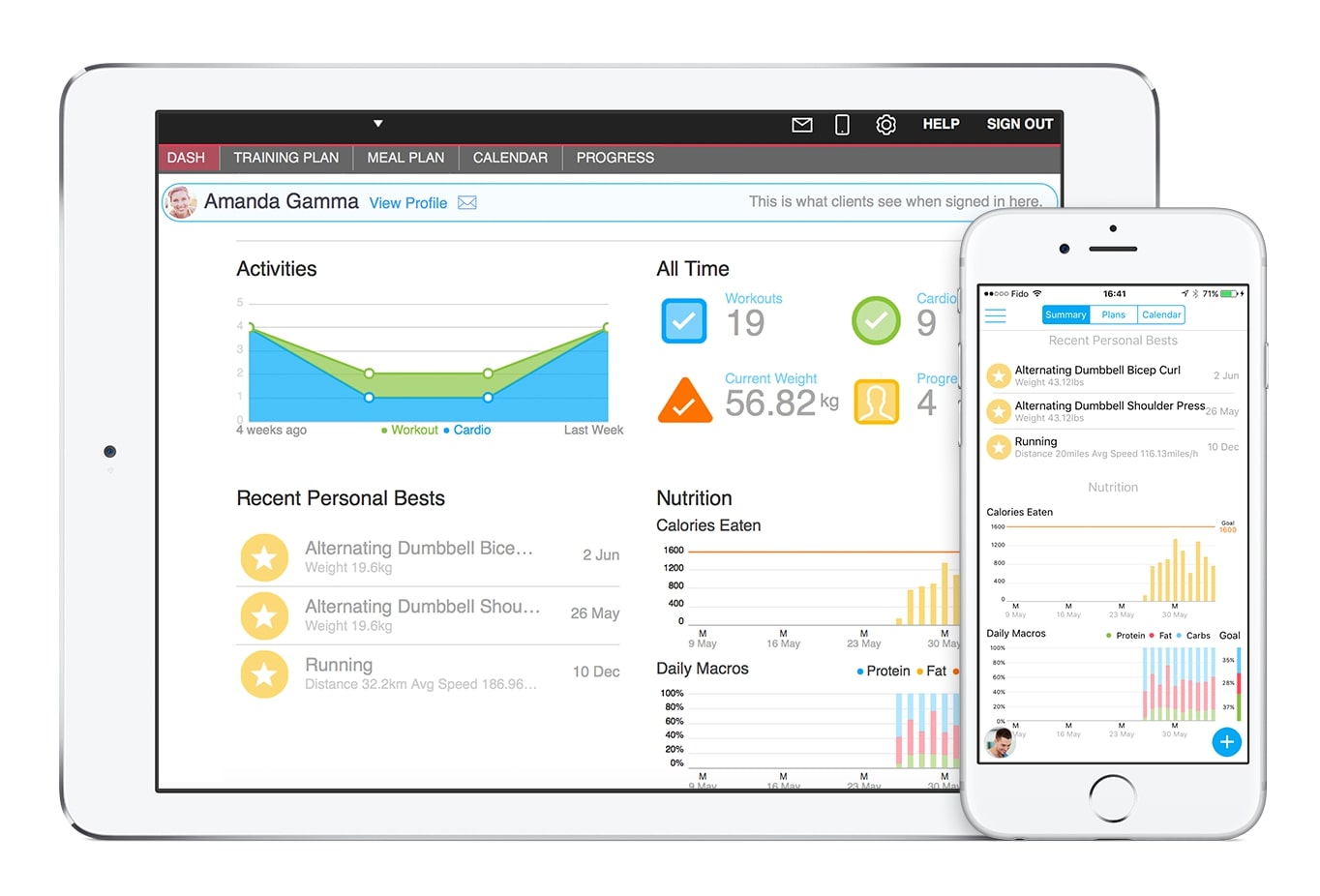 Today I use all three apps together and have great success. New clients get their fitness program and meal plan. Many of my new clients are already using MyFitnessPal when they come to see me, and they simply link MyFitnessPal to Trainerize. If they aren't already using it, they are strongly encouraged to use MyFitnessPal to track their nutrition and link their profile to Trainerize. My clients have given me great feedback regarding the ability to access everything through the Trainerize interface. For me, the ability to go to a client's profile and view the bar graph of their caloric intake and macro profiles allows me to do a quick check-in before a training session with a client, or as a tracking tool for check-ins with my virtual clients.
The fact that apps are constantly evolving and being improved upon is not lost on me. The tech world is a rapidly evolving arena. Every app has its fans and its critics. No app is perfect. No app is the end-all, be-all answer. In my humble opinion, Trainerize, Evolution Nutrition, and MyFitnessPal have created wonderful products and as trainers, we are extremely fortunate to have access to these awesome tools. I get excited every time I hear of new upgrades coming down the pipe. I look forward to seeing what the future holds for us as these apps continue to evolve.
Take your Fitness Business to the next level.
Start your free 30-day trial of Trainerize.