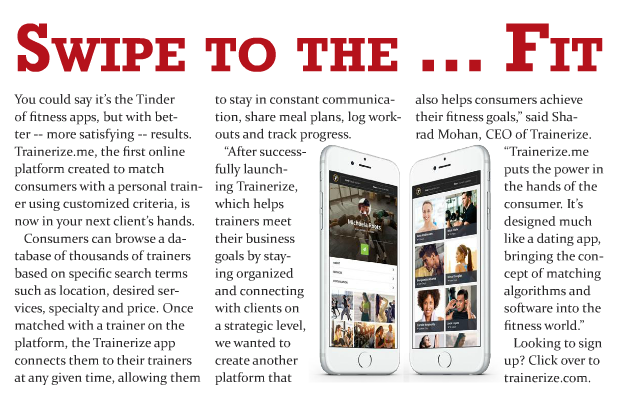 The Trainerize app, along with the launch of Trainerize.me, is featured in the August / September issue of Fitness Trainer Magazine!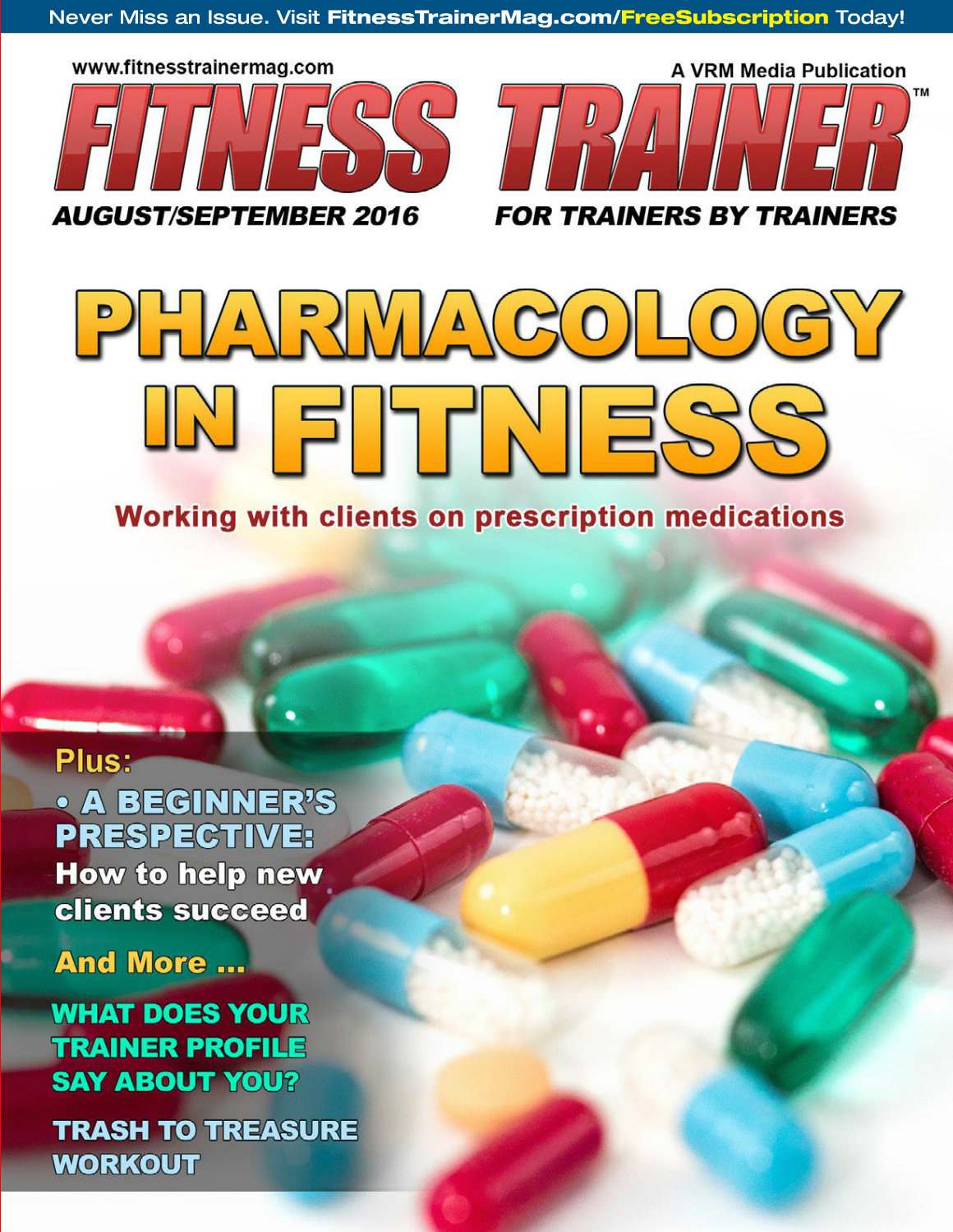 Fitness Trainer Magazine is a digital business-to-business publication serving more than 90,000 personal trainers and fitness consumers who influence over one million clients, and is delivered to athletes, coaches, and other active fitness consumers. It's for trainers, by trainers–a perfect fit for Trainerize!
Trainerize.me has once again been compared to a dating app, with the concept of matching algorithm software for personal trainers–except with much better, more satisfying results!
"Trainerize.me, the first online platform created to match consumers with a personal trainer using customized criteria, is now in your next client's hands."
By the way, if you're in the market for an online personal trainer, head over to Trainerize.me now, and start searching for the trainer that is right for you.
"Trainerize.me puts the power in the hands of the consumer." – Sharad Mohan, CEO of Trainerize