The Trainerize app is featured in the January edition of Club Business International Magazine!
Club Business International, or CBI, is the world's leading magazine for the health and fitness industry, and is read by nearly 24,000 health club owners, managers and professionals in 80 countries around the world.
The magazine feature mentions two of our newest features, Interval Workouts and Video Drive.
Interval Workouts allow trainers to develop exercise routines involving multiple moves that are to be completed in a structured, timed manner–similar to Tabata and high-intensity interval training (HIIT) sessions. An interval and countdown timer permits instructors to set exercise duration and rest time, and tracks total exercise reps. The voice-over feature will announce the names of the workouts and the time left on the clock, so clients don't have to watch their phone throughout the exercise. Interval workouts can be built with any Trainerize exercise video or custom exercise video.
Video Drive makes creating and uploading custom videos seamless for the trainer, making it now possible for users to quickly and easily record, upload, and store videos right in the Trainerize app. Not only is it convenient, but Video Drive allows the trainer to professionally customize the app experience for their clients, while keeping their videos safely secured within the app.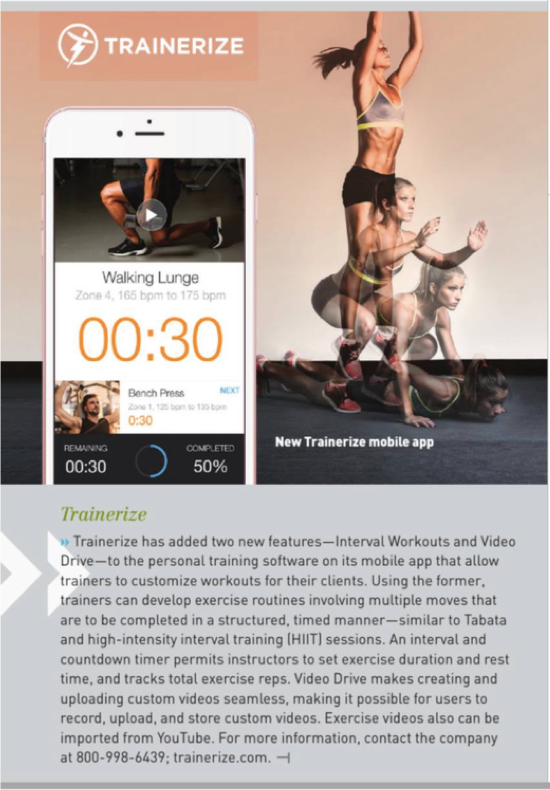 Be sure to check out more Trainerize press coverage here.