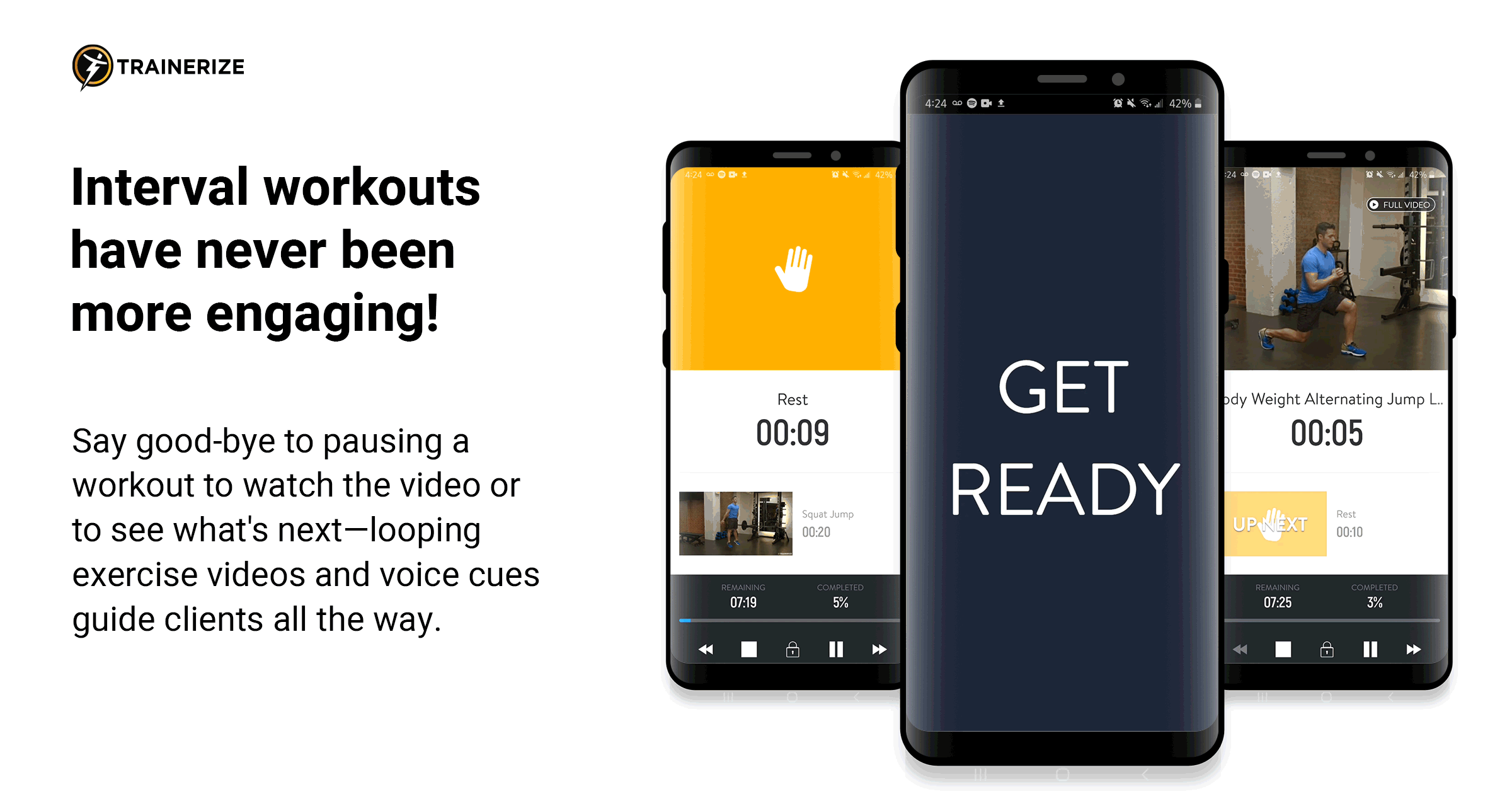 Everyone loves a good HIIT workout to get the sweat dripping and fat shedding! Whether clients are a fan of HIIT, Tabata, or Metcon, you can easily deliver those as interval workouts in Trainerize. Simply build the interval workout, specify the duration of an exercise and clients will complete the workout with the timer by their side. 
As usual, we decided to turn it up a notch like we always do by improving interval workouts! We're introducing looping exercise videos, additional voice-overs, and new exercise tags. All designed to make creating and completing an interval workout a better experience!  

Say hello to looping exercise videos for interval workouts 
We're banishing workout interruptions for clients! Say good-bye to stopping to play a full exercise video in the middle of an interval workout with looping videos! A short exercise video will now automatically play and loop, demonstrating how to complete the exercise—making exercising easy and seamless for clients.

If clients want to see the full video, there's an option to open up the full video for the full walk-through of how to complete the exercise. 
Note: Currently only Trainerize system exercises will loop. Custom exercises and YouTube videos will remain unchanged, with the full video available for play. 
Introducing extra voice-over cues to boost client motivation
Working out and completing an exercise is so much more fun when it feels like there's someone cheering you on! We're especially guilty of giving up mid-way through a plank. But when we know there's only 10 seconds left, we're more motivated to stick it out and complete the exercise. Something tells us clients might feel the same way! 
That's why we've revamped our audio cues to include additional voice-overs. They will indicate when an exercise is halfway complete, offer some quick words of encouragement, and provide short countdowns of the remaining few seconds of a workout. Because getting through a workout is tough already, we're here to make things easier, more fun, and enjoyable! 
Additionally, we know everyone has a preference for things to be a certain way. Now clients can select either male or female as the preferred gender for the audio cues that accompany the workout.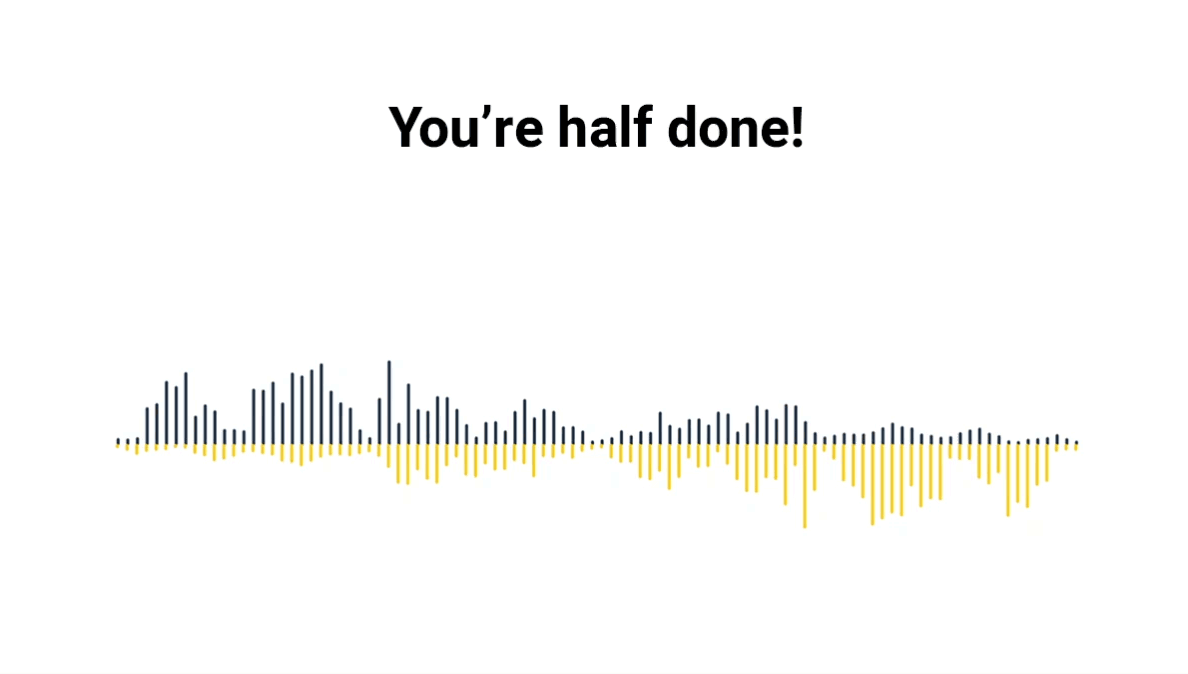 Split exercises by left and right with new tags
Lastly, we're happy to share that you no longer have to manually duplicate exercises when building interval workouts. Our newest exercise tags will indicate between left and right sides for an exercise! Simply tag an exercise as unilateral, ipsilateral, or contralateral and the exercise will be split into left and right—helping you save a bit of time while making workouts more accurate for clients!
Note: Exercises with the new tags will only be split into left and right when building new workouts, previous workouts containing the exercise will not be updated.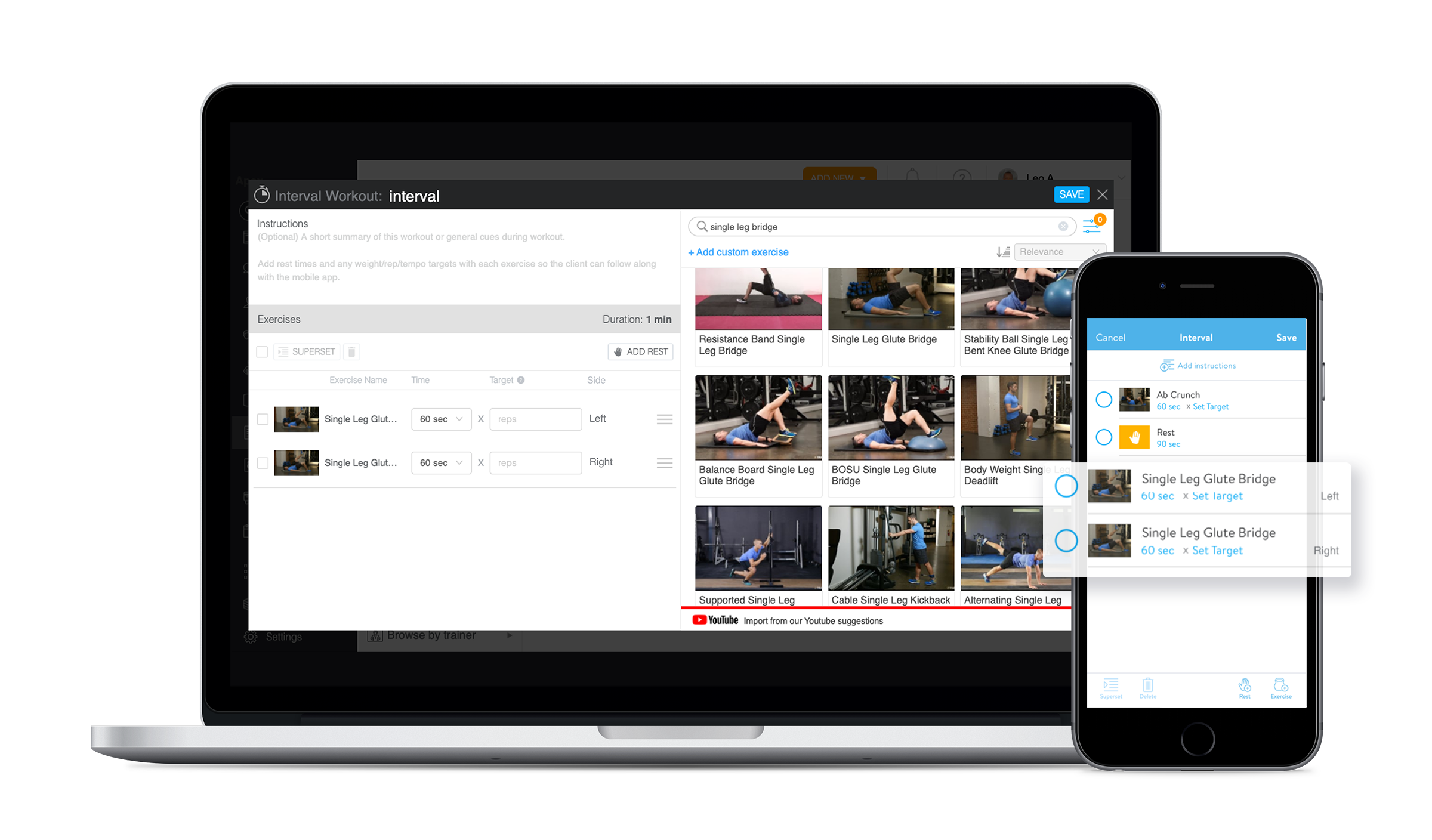 As you know, we're always listening to you—our amazing #TZtrainers. We love using your ideas and feedback to help make Trainerize the best app possible for your fitness business.  
Tell us more about your experience using Trainerize and let us know what new features you'd like to see in the future by submitting an idea or voting for your favorites in our ideas forum!