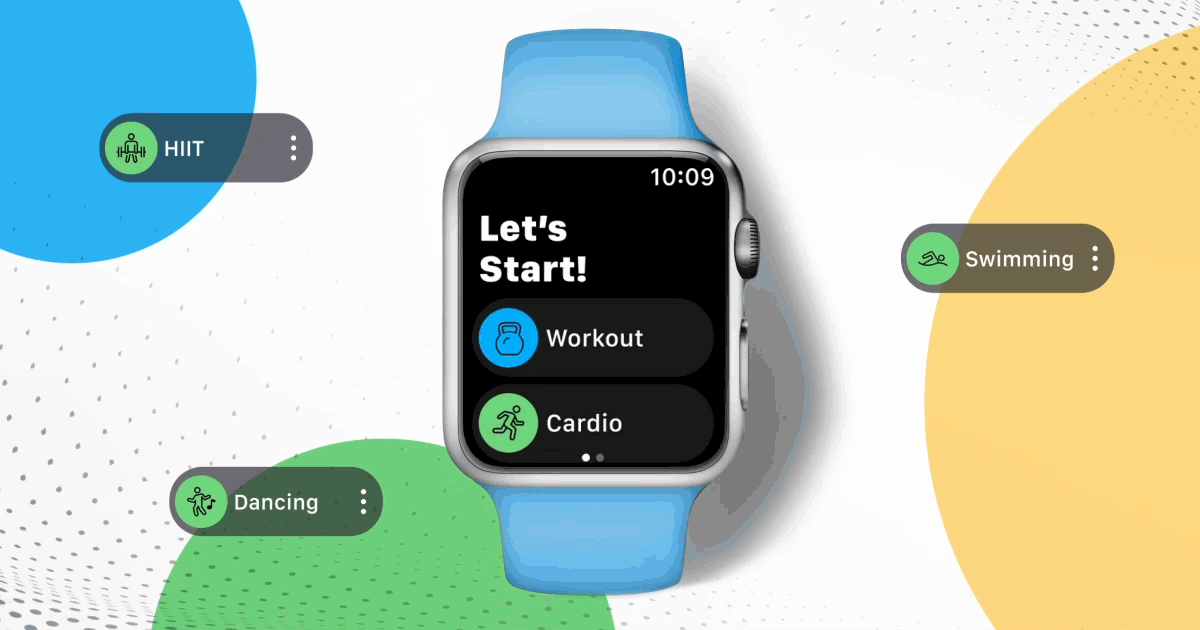 We're excited to announce that the ability to start and track workouts directly from the Apple Watch App powered by Trainerize is finally here! With this update, we have a feeling it will be an absolute game changer for clients training on the go. 
They'll be able to leave their phones behind, strap on their Apple Watch, and start and track workouts anywhere, anytime. Aside from starting regular, circuit, or interval workouts, clients can now also start three new cardio activities, swimming, dancing, and HIIT, directly from their watch! 
Plus, learn how you can build more creative programming with timed sets and how clients can customize their Apple Watch faces to display their steps, nutrition, habits, and more!
Keep reading to learn more about all the updates to the latest Apple Watch App powered by Trainerize! 👇
Start any workout from your wrist anywhere, anytime 
Gone are the days of needing to bring along a phone to start a workout! Thanks to our latest upgrade to the Apple Watch App powered by Trainerize, clients can now start and track regular, circuit, and interval workouts right from their wrist in Watch Only Mode! 
In Watch Only Mode, a client's phone will not simultaneously start or track the workout, only on their watch. The beauty of tracking their workouts on their watch is that they will see additional screens like an exercise navigation screen and full exercise tracker screen. If clients start the workout from their phone, they will enter Companion Mode; they won't be able to fully track the workout like in Watch Only Mode. 
Note: In Companion Mode, the client will only be able to track the workout duration, calories, and heart rate on their watch. 
With this upgrade, not only have we designed a workout experience your clients will truly love, it also makes it that much easier for clients to workout on the go. And let's be honest, we're all big fans of anything that makes training easy and enjoyable!  
Ready, Set, Start 
Starting a workout from the Apple Watch App powered by Trainerize couldn't be simpler. Clients can take their pick of either starting a scheduled workout for that day or any workout from their training phase. 
Starting a Scheduled Workout 
Have you set up a client's programming with all their workout scheduled? If so, their workout will appear on their Today screen and they can simply tap to start the workout!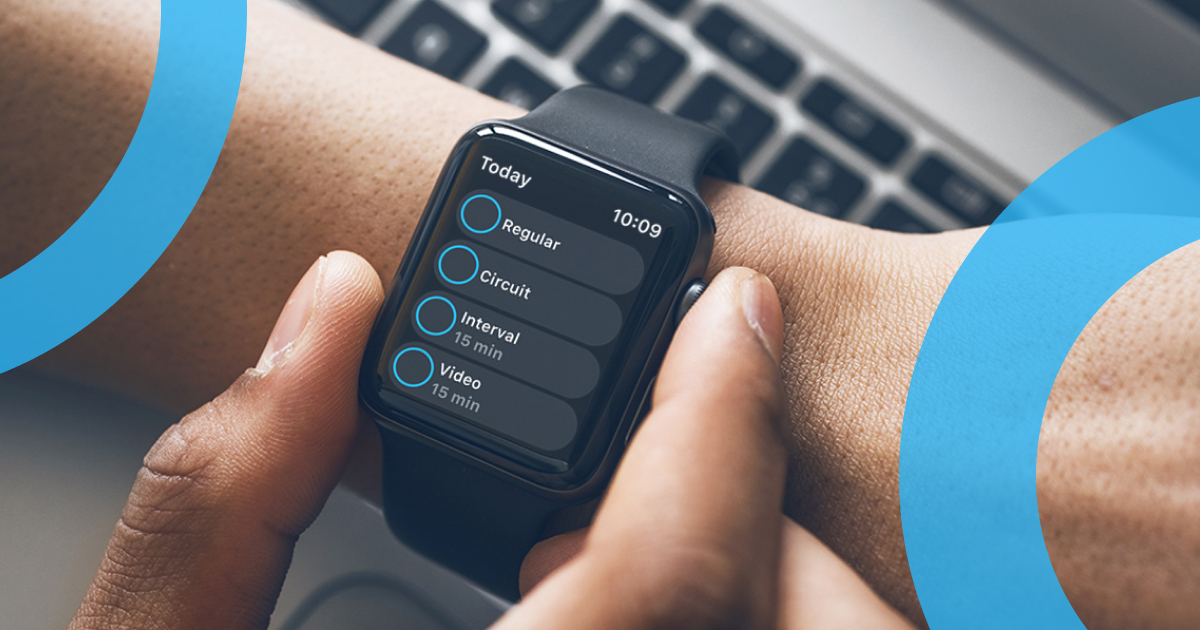 Starting a Workout from their Training Phase
Have clients who don't like following a strict training schedule or you want to give them greater flexibility to schedule in their workouts? Now, clients can schedule, start, and track a workout for themselves right from the Apple Watch App via the Quick Start screen. They will be able to select from the workouts in their training phase.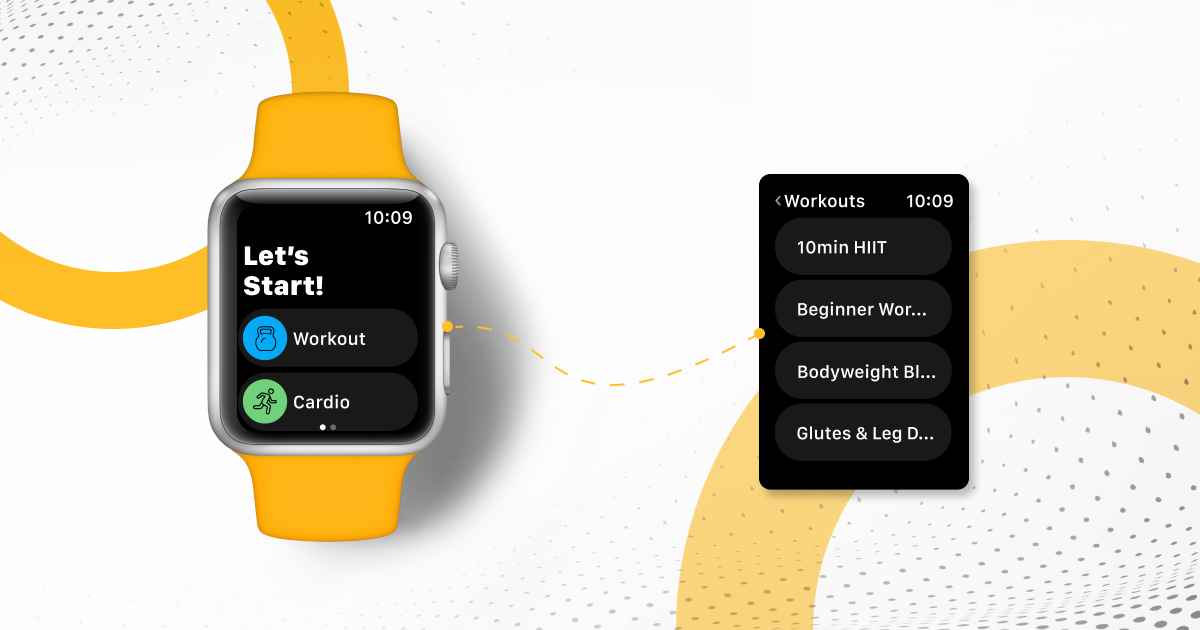 See a Preview of the Workout
Sometimes it's hard to decide between which workout to complete, especially when they all sound like a fun sweat session! Well, in Watch Only Mode, picking a workout doesn't have to be hard, and doesn't need a phone! 
Clients can easily tap on a workout from their wrist to preview all of the exercises before starting a workout. Plus, they can go into each exercise as well to view the instructions and any personal bests. 
That way, they get a full picture of what the workout entails before diving in and hitting start on their watch!  
Workout started, now the fun begins
Once a client starts their workout on the watch app in Watch Only Mode, that's when all the fun starts! Not only will they love the ability to fully track their workout on the go, but enjoy the smooth experience of navigating between exercises! 
Get your tracking on!
As clients complete each exercise there will be an accompanying tracker to both guide and record a client's progress. Depending on the exercise, it will count down the time if it is a timed exercise (we touch on this new feature later on, so keep reading), have a stopwatch for a cardio exercise, or a client can enter reps/weights, etc if it is a text target exercise. When repeating an exercise set, the initial reps and weights will carry over.
Skip around to favorite exercises
If clients decide that they want to switch up their workout a bit and skip around to another exercise, they have the complete freedom to do so! Clients can access the List of Exercises screen which lists all of the exercises for that workout. It allows clients to preview any exercise and easily navigate and jump to different exercises within their workout.
Check your progress, take a break, or end the workout 
Plus, at any time during their workout, they can navigate to their workout progress screen to see their entire workout duration, calories burned, and heart rate. And once they've finished the workout or if they need a quick water break, clients can easily end or pause their workout on their watch.
Build creative programming with timed sets 
Adding in some timed sets are a great way to spice up clients' workouts! With our new time target, you can easily create an exercise like 1 minute of push-ups and add it into a workout.
When clients complete the exercise on their watch, they'll see a countdown timer from 1 minute, then be asked to input the reps they've completed before their time ran out. Learn how to create timed sets when building a workout. 
Note: Not all exercises will have a time target available (ie. plank) to create timed sets, each exercise has its own unique target. If you'd like to see all or specific exercises offer a time target, let us know via the idea forum!  
With the introduction of new time targets, we've also retired distance targets for cardio exercise blocks for regular and circuit workouts. 
TZ Tip!  If you miss having distance targets, simply input it manually by creating a text target to indicate to a client that they need to complete a 200m run.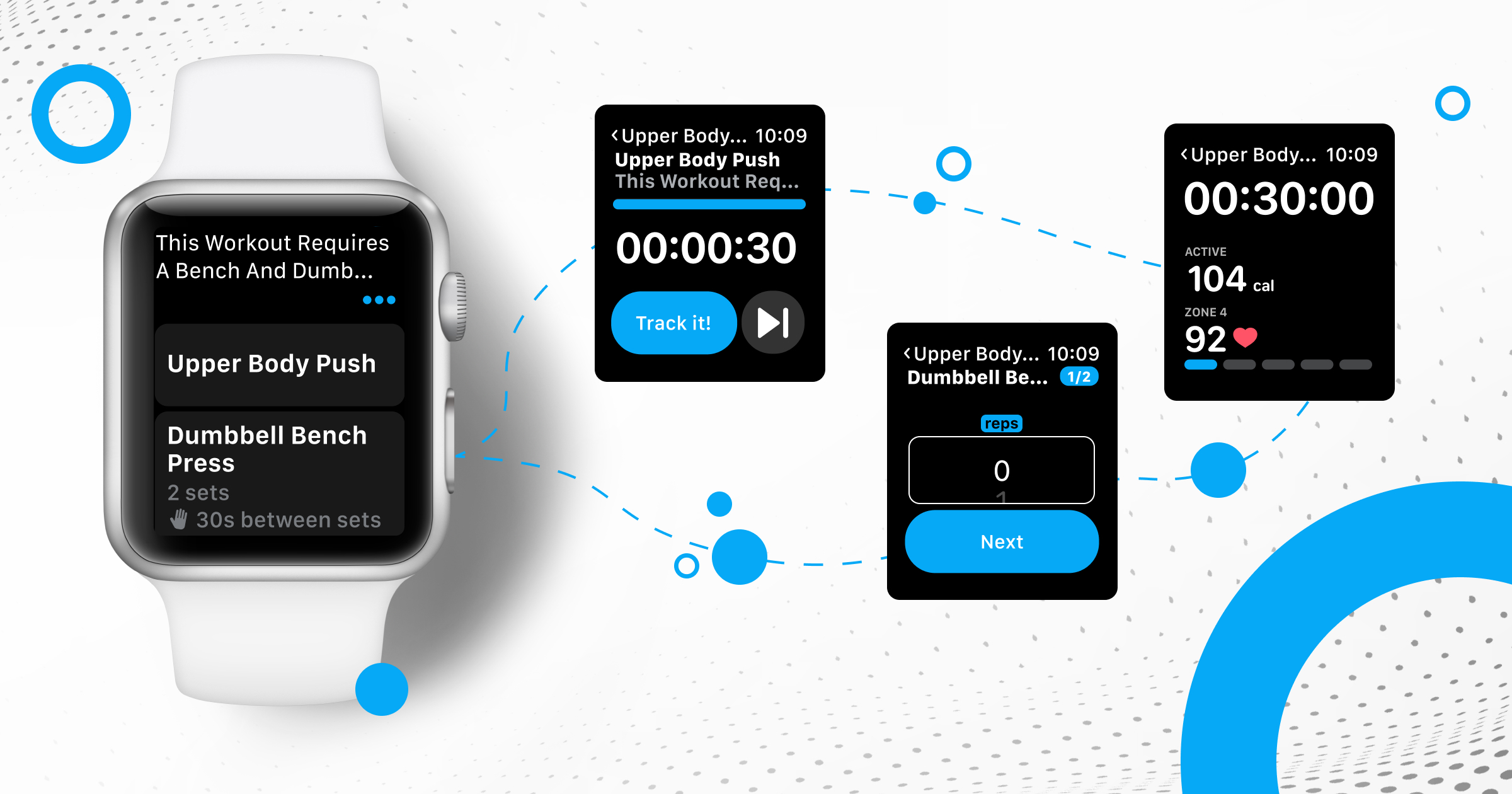 Additional cardio activities clients will love
Introducing three new cardio activities, Swimming, Dancing, and HIIT! These are just a few more ways for clients to start and track their favourite sweat sesh right from the Apple Watch app, on the go! 
TZ Tip!  These activities are time based, so go ahead and set those time targets to keep clients motivated! Plus, as clients complete cardio activities overtime, they will earn time based milestone badges.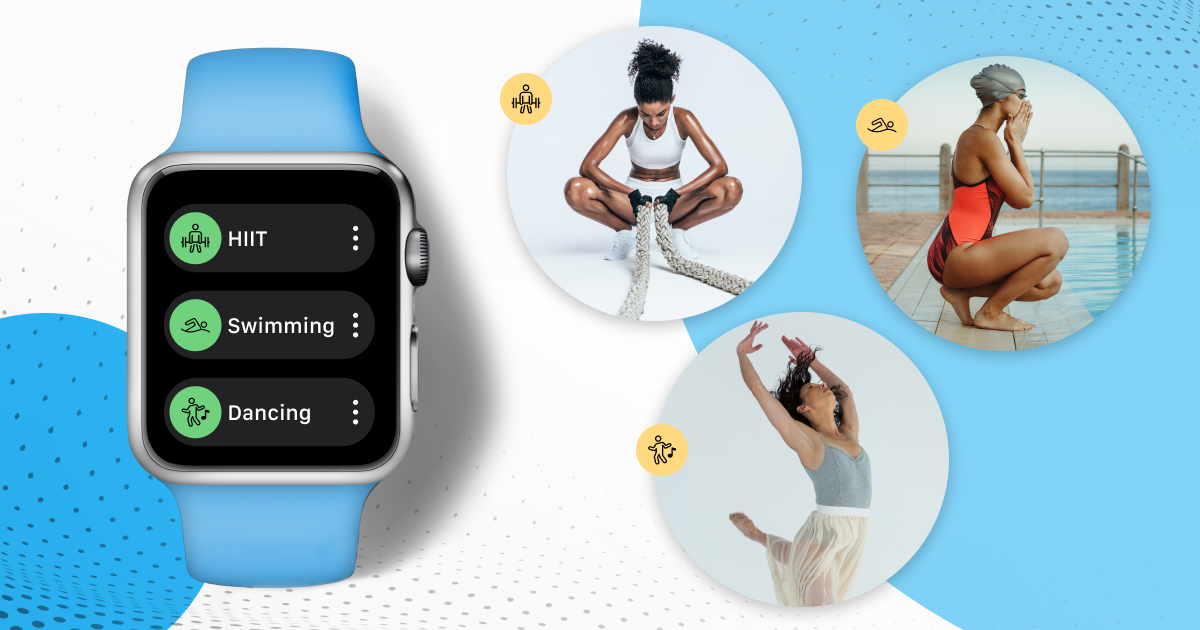 Clients can customize watch faces based on how they train!
Say hello to complications and preset watch faces for the Apple Watch App powered by Trainerize! Clients can now customize their Apple Watch face to quickly access their favourite Trainerize features and see their steps, nutrition, habits, and more at a glance!
They can easily add one of the preset watch faces, or fully customize it themselves with complications. If they choose to customize themselves, they can create a new watch face with just the training complications or add the complications into an existing favorite watch face. 
Regardless, clients will love that they can customize it to how they train and what they want to see and have quick access to! Learn how clients can customize their Apple Watch face.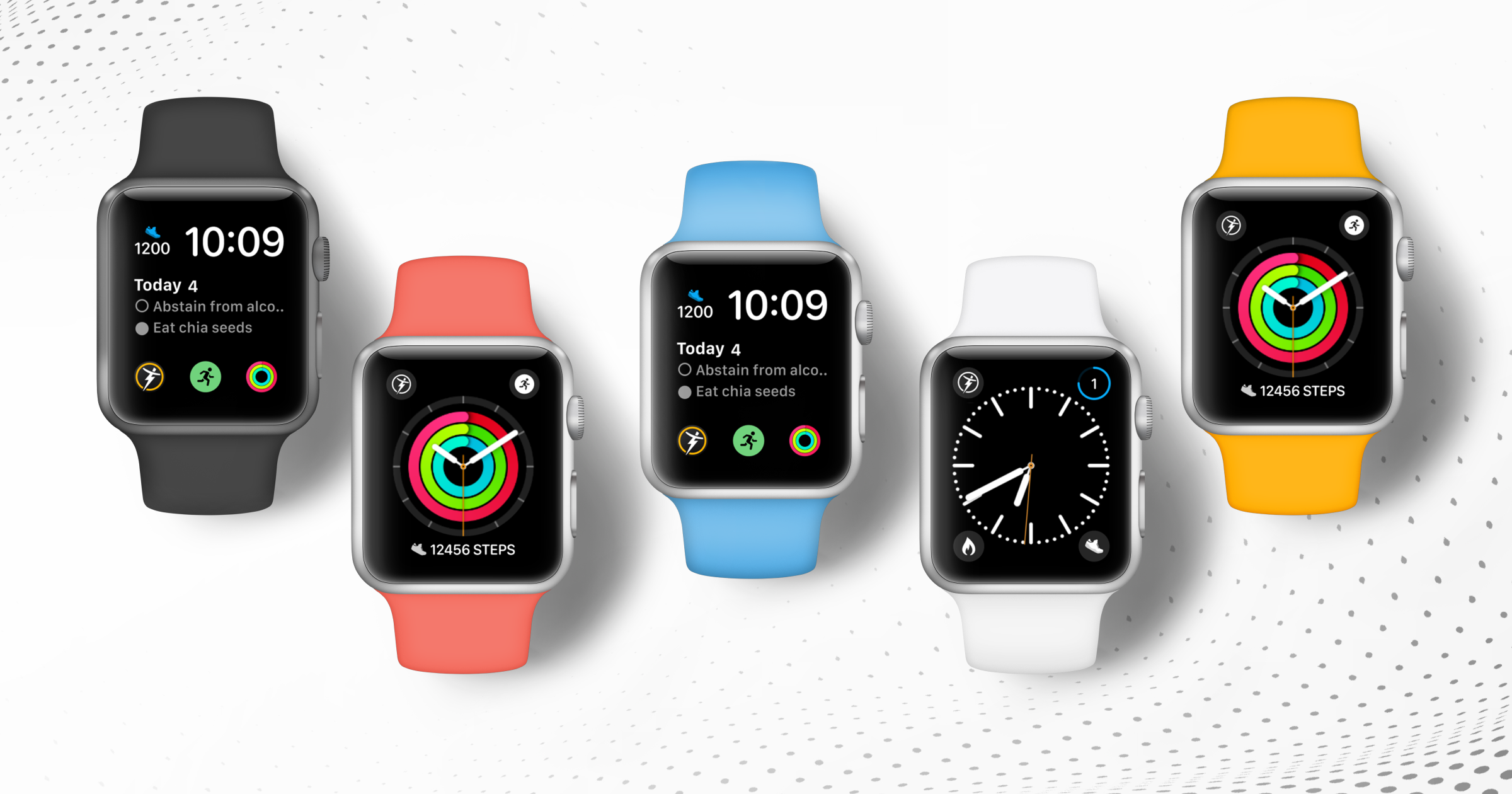 How to get the Apple Watch App. 
Right now, the Apple Watch App powered by Trainerize is only available for clients to use to fuel their health and fitness routines (trainer features coming soon!). If you're already using Trainerize to power your business, your clients will automatically get the Apple Watch App.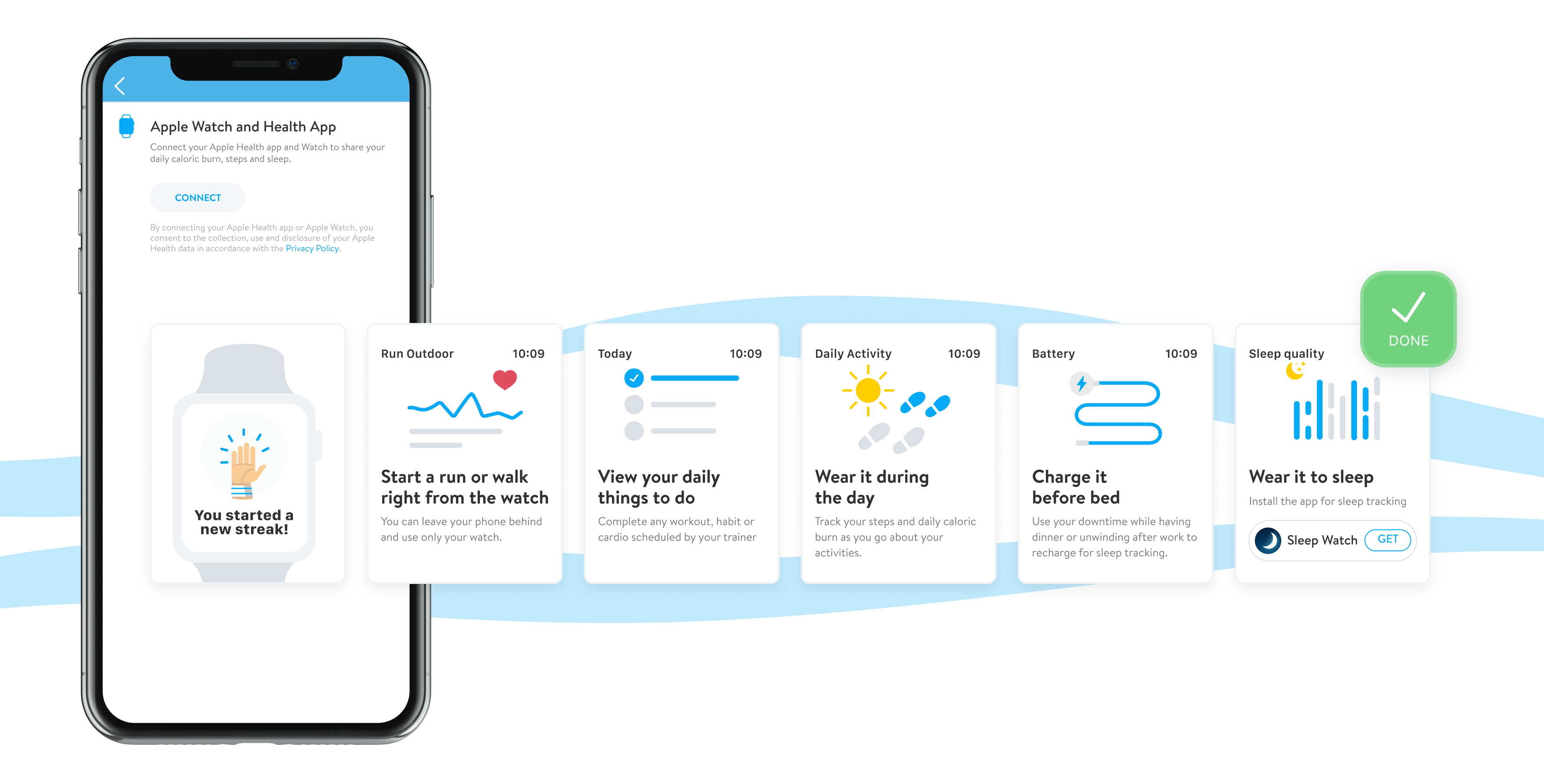 All they need to do is: 
Make sure they're running version 7.0 or later of Trainerize on their iOS device 

Connect their Apple Watch to their Trainerize account (you can invite them from the app by clicking "Invite to connect" from their profile, or send them

these step-by-step instructions

on how to do it) 
Once they've done those 2 simple steps, the Apple Watch App will automatically install on their Apple Watch and they can start using it for workouts, cardio activities, and habits. 
Your brand on your clients' wrists. 
Deliver a unique, personalized brand experience for clients when it comes to training with you and your company. Brand the Apple Watch App as your own, by customizing it with your logo and branding, and see it on the wrist of all your clients!  

If you're not already an existing Studio or Enterprise plan member, upgrade today to be able to get your own custom branded version of the Apple Watch App. Plus, it includes your own Custom Branded App for iOS and Android mobile devices, free of charge!  
Note: the Apple Watch App powered by Trainerize does not support custom branding for users with the Pro version of the custom app. To apply custom branding, check out our Studio plans.
There's more to come!
Stay tuned as we continue to add more features to the Apple Watch App, including training-facing capabilities, and more! That way, you and your clients can do even more on the go right from your wrist.
Help us shape the future of the Apple Watch App by letting us know which features you'd like to see! If you'd like to offer zone interval training for clients, let us know by voting for the feature. Have something else in mind? Head over to our ideas forum to submit an idea or vote for other favorites!