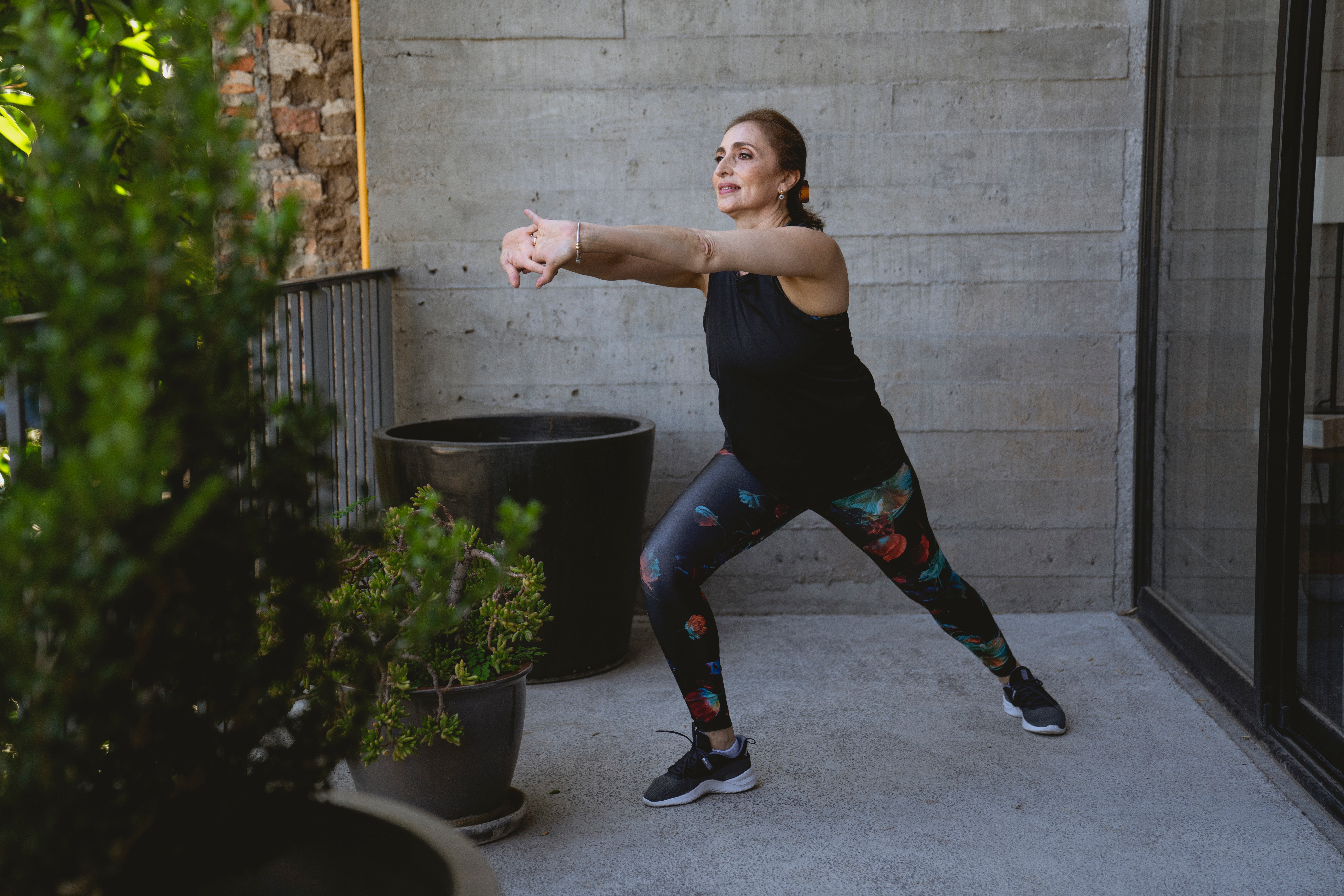 Each generation experiences a different version of the world—and it impacts everything from how they vote, how they think, and how they shop. To accommodate a wide range of potential clients, studios and trainers need to be strategic in wooing very distinct groups of people: boomers and generations X, Y, and Z.
By studying the different generations' underlying preferences and habits, you'll discover the best way to appeal to each generation. The generations vary in terms of engagement, level of interaction, activity interests, and exercise styles.
The good news is that each generation prioritizes health and fitness, with each succeeding generation placing more value on wellness—and that's a huge opportunity for fitpros like you.
Personal training for Boomers
No "okay Boomer" here! Baby boomers are very loyal to their gyms and studios. These 55-and-up folks visit the same facility more times annually than the average user and loyally retain membership. This behaviour seems to mimic the dedication that many boomers had towards their employers throughout their careers—they value relationships, dedication, and longevity.
Additionally, this group has a large concentration of wealth, and many of them are just beginning to enjoy that wealth, either while continuing their careers or while enjoying retirement. They're primed to spend on sports like golf and cycling. They also like activities, such as aquatic exercise, Tai Chi, and Pickleball—activities that will maintain their health and quality of life.
Most boomers look forward to going to the gym as a social event (at least pre-pandemic). However, they're also a captive audience for online personal training. Many have the disposable income to do what it takes to enjoy their lives as actively as possible. Training baby boomers with an emphasis on personalized attention that enhances their quality of life will appeal to them—and they're a valuable market, making up nearly 35% of virtual fitness participants, especially as boomers leave the restrictions of a full-time job behind.
Offer clients affordable and convenient options
with online personal training.
Start your free 30-day trial of Trainerize. 
Personal training for Gen X
Generation X-ers, who are currently 40-54 years old, are tech-savvy and wellness-minded, but it's a bit more cash-strapped than with the baby boomers. They represent about a third of gym memberships, and they particularly enjoy fun group fitness classes like spin. As they reach the peaks of their careers, online personal training that helps users relax and relieve stress can be a priority. Tying your online personal training services to nutrition coaching will also cater to Gen X-ers' views of wellness being a tool to keeping a healthy lifestyle.
Personal training for Millennials
Millennials and Gen Z make up between 65 and 80% of all gym-goers. The emphasis for this demographic is wellness as a lifestyle. Plus, they love a boutique studio. They seek training selections that are quick and effective, like HIIT, so that shorter class times fit easily into hectic schedules. Like previous generations, millennials like to feel like they're a part of a gym-going community—consider CrossFit's popularity, for example. However, they tend to have higher mobility and are less loyal to a single facility than older groups.
Training millennials requires a little finesse since their generation is very price-conscious, and many think gym memberships are too expensive. Still, they're willing to part with their hard-earned dollars for services that show and track progress quickly. They'll also splurge on services that make them feel special and engaged (they love small groups and one-on-one training). They also like the convenience of workout apps. Online personal training appeals to this group because of the flexibility and personalization that it can offer. Offering millennials as many choices as possible and incentivizing the experience will capture their participation.
Personal training for Gen Z
Like millennials, teens and people in their twenties view exercise as a vital lifestyle component, not a way to lose weight or stay slim. The goal for this group is to be strong and confident rather than to look a certain way. Consequently, they enjoy a variety of workouts that promote stress management, mental wellbeing, and a balanced lifestyle.
Millennials usually won't consider a service until they've read at least a review or two, but Generation Z loves the instant gratification of video content. Though Gen Z is just entering this market, those who participate are working out more than three times each week. Online personal training offers a great opportunity to keep things fresh and entertaining.
Together, millennials and Generation Z account for over 65% of virtual fitness participants, and they enjoy group workouts, like fully-integrated live, virtual, and at-home fitness practices. Don't count out the Boomers and Gen X-ers just yet, though. They still represent a significant population of gym-goers, most of whom (85%) have also worked out at home.
Designing a personalized experience that interfaces seamlessly with everyday life in ways that appeal to each of these demographics requires persistence and creativity. Still, each generation pursues wellness through fitness and are captive audiences for online personal training.
Consider the age groups of your target audiences when building your workouts, services, and marketing plans—each generation has different priorities and therefore different needs for their fitness ecosystem and training programs.
Automate your business and free up your schedule.
Activate your free 30-day trial of Trainerize.