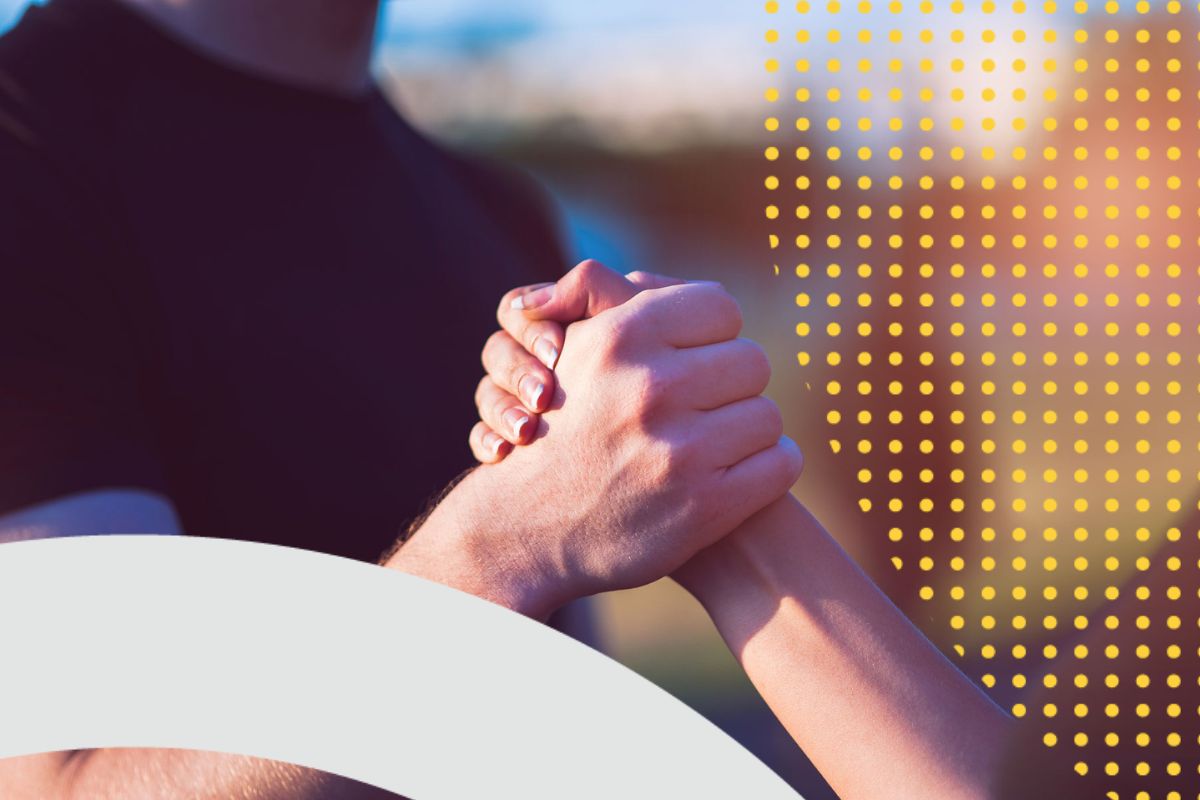 As personal trainers, we are always looking for ways to grow our business further and retain our clients. This is for the simple reason that more clients = more money (not to undercut the importance of helping people achieve their fitness goals).
But after a while, it can be easy to hit a plateau. Just like in fitness, this might be the perfect time to double down or shake things up.
This means making sure you're seeking all avenues of revenue possible and never letting yourself get "comfortable" in your business development tactics. This is an industry where, unless you have people locked into long-term contracts, each month's revenue could fluctuate greatly. One month could be amazing, but the next half of your clients could suddenly decide not to renew for the following month. If that happens and you haven't been doing any work to bring in new revenue, you just might find yourself in a tough spot.
The Number One Tip for Making Sure Your Online Training Business is Successful
I know I already said it, but I can't stress this enough: seek all avenues of revenue and do everything you can to capitalize on these options. Get creative and
Get creative and take a hard look at the range of services you're offering, and how you're reaching potential clients. Is there something you could add to your offerings that would fit the needs of your current or potential clients? And are you leveraging all the tools available to you to reach new markets?
Opportunities for growth are everywhere, hiding in plain sight. You just have to look for them.
For example, maybe you have your online training programs and (if qualified) your nutrition coaching, but if you're only marketing these programs to the same people through targetted marketing, that stream might quickly run dry. Yes, we want to continue targeting those who fit into our niche of training, but if you are only using the most obvious methods (like social media and SEO) to market your services, you might be missing out on a lot of potential clients—and revenue.
Networking should be a part of your fitness business' marketing plan.
Let's Talk Corporate Partnerships
There are two different ways to approach a particular business when looking for a partnership:
1.

Seek Partnership Where You Trade Promotion for Promotion

This is a great way to build brand awareness, expanding your potential market by accessing the pre-existing audience of other companies. To maximize this approach, it's best to approach companies that align with your own corporate values and could possibly help your clients reach their goals while also helping to build your business further.

For instance, if you are mainly an online training company, that recommends multi-vitamins, protein powder, or any other health products to your clients, you might try for a partnership with an online supplement company.

Build partnerships with other companies that share your vision and values.

You could negotiate a deal with an online vendor where you'd send your clients to their site to make their supplement purchases (maybe even with a special partner discount), and for each sale made from your referrals, you'd receive a small monetary kickback.

Or, if you have a lot of clients who work out from home, you could seek a partnership with a company that sells fitness gear. If your client needs equipment (e.g., resistance bands, medicine balls, etc.) why not get something out of recommending companies to them.

A great way to help with these cross-promotions is to work out an agreement between to the two companies to post on social media a few times per month promoting each other's business. Not in a cheesy, obvious-advertisement kind of way, but in a genuine and transparent way, highlighting what each company has to offer to their now shared audience. You may have already seen these kinds of posts since many companies are already using this technique on Instagram and Facebook to build their business following and brand awareness.
2.

 Seek Partnership Where You Promote Your Services Directly To Their Business

A second option for corporate partnerships is to seek a partnership with a larger company that you think might have a budget for offering online training to their staff.

Many companies these days offer their staff a "health budget" each month that they can use on a gym membership, personal training, or classes, so why not get in on that? Approaching companies and offering to come in and run challenges or provide online training for all employees through your Trainerize app is a great way to get the attention of more people you might not have been able to reach through social media marketing.

If you were going the challenge route, you would visit the office and run a short seminar with the rules to the challenge and accompanying nutrition information, show them how to use Trainerize, and take starting measurements (body fat, weight etc.) for participants. You'd return to the office about halfway through the challenge for a progress check-in and pep talk, and then again at the end to celebrate with participants and share successes. Once the challenge is over, the hope is that all of those people (or at least a few) stay on with you and become paying clients for online training! You could also offer a special corporate discount if you felt they needed a gentle nudge or incentive.

Capitalize on corporate health initiatives and reach an untapped market.

A great way to start building a list of companies you might want to approach is to think about where your current clients, friends, or family already work. Ask them if they think their office might be interested and go from there. You could also check lists for top-ranked and award-winning employers, then do some research into their employee benefits.

These are just a couple ideas on how you can further build your business by exploring untapped options and potential markets. Carve out some time to sit down and brainstorm some businesses you think you could approach for either of the above options and start building your plan of attack.
Take your Fitness Business to the next level.
Start your free 30-day trial of Trainerize.