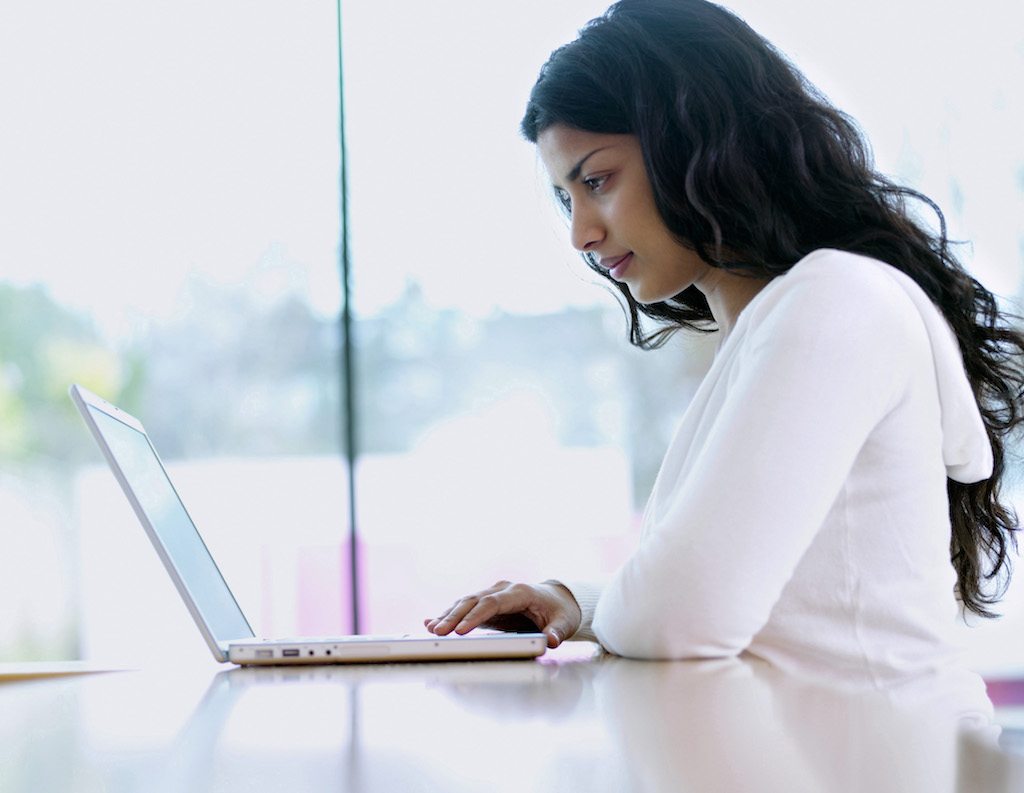 One of the best ways to get new eyes on your fitness business and build your credibility as an expert is to make an appearance on platforms other than your own. Guest blogging, appearing on podcasts, and providing commentary for written interviews are all great ways to share your expertise.
More often than not, these outlets will ask you for a professional bio. And it's almost guaranteed to come with a word or character limit shorter than your average tweet. This leaves many wondering "how do I describe myself in just a few short sentences?"
Writing a professional bio might seem like creating a dating profile, and in a way, it is! You'll want to find a way to convey your accreditations, specialty, and personality in a succinct way that leaves readers wanting to learn more about you.
By using a framework you've personalized to suit your brand and keeping the following tips in mind, you'll be able to quickly deliver an enticing bio whenever you're asked for it.
Take your fitness business online.
Start your free 30-day trial of Trainerize. 
What To Include In Your Professional Bio
1. Experience
First and foremost, you'll want to state what you do. The first sentence of your bio isn't the place to get cheeky with statements like "Trainer John loves solo deadlift sessions on Friday nights". You'll have the opportunity to infuse your personality into your professional bio. However, be specific and state your expertise at the beginning.
2. Certifications and Education
If you feel your certifications and education will boost your credibility, feel free to include them here. For example, "Sarah is a fitness professional with a Masters in Exercise Science from University of XYZ". Highlighting the fact that you have an advanced post-secondary education will make you seem like more of an expert in the eyes of the reader.
However, if you've been certified by a smaller agency that isn't well-known, save the words and simply state what you do. "Sarah is a fitness professional from Vancouver, BC."  Keep in mind, the average fitness consumer doesn't know the difference between NASM, ACE, BCRPA. So, you don't need to include where you got your certification from.
3. Area of Expertise
If you've already crafted your "What I Do" statement, this is a great time to include it. In as specific a manner as possible, let people know who you serve and why. "Jill teaches busy moms how to meal prep so they can spend more time with their family." Right away this will tell readers whether you are someone that could help them or somebody they know.
4. Important and Interesting Facts
Once you've covered the specifics, you can begin infusing your mission, values, achievements, and personality into the mix. What are the most important things readers need to know? Are you committed to helping one million people break up with dieting? Have you trained Olympic athletes? Were you recognized by any noteworthy media outlets? "Jeff has made it his mission to help 1 million men embrace yoga as a regular part of their fitness routine, and he's been named one of the top trainers to follow in 2018 by Magazine ABC."
5. A Pinch of Personality
And finally, feel free to include a fun or quirky sentence that shows the reader who you are beyond the fancy titles. Do you play an instrument? Are you an advocate for animal rights? A passionate foodie? "When she's not writing, coaching clients, or training for triathlons, Ariana can be found scouring the streets searching for amazing coffee and dogs who need petting."
Offer clients affordable and convenient options
with online personal training.
Start your free 30-day trial of Trainerize. 
How to Format Your Professional Bio
1. Choose the Right Point of View
It's important to have a few different formats of varying lengths in both first- and third-person. If you're sharing your bio on your own platforms, such as your website or a social media channel, use the first-person format. This way is more personable and helps readers to feel like you're speaking to them.
If you're providing your bio to an outside platform, such as a blog you're writing for or the program for a conference you're speaking at, use the third-person version. The external platform is technically introducing you to their audience, so the third-person works best.
2. Keep in Mind the Length
If you're active on social media, you already know you're limited in how many characters you can include in your bio. You may only have room for your "What I Do" statement on Instagram and Twitter. Whereas on Facebook, you'll be able to include a slightly longer version. Your website and sales copy will also call for a longer variation. Especially, if you are leading into an offer for a paid program. The reader needs to know why you're the best coach to help them.
When you're asked for a bio from an external platform and you aren't sure of the length that's required, take a few seconds to look at what others have provided. Most podcasts and guest blog opportunities are looking for a few short sentences. Whereas the description for a keynote speaker will warrant a longer variation of your bio.
As somebody who often shares others' bios during podcast interviews, I can tell you how appreciated it is when somebody sends me a short and sweet version of their bio. The multi-paragraph bios with a quick "just pull what you need from it" note at the end are incredibly overwhelming.
Your professional bio will be dynamic, just like you are. As you grow and evolve, don't hesitate to revisit your write-ups and make changes where needed. And most importantly, don't let overwhelm prevent you from writing a solid bio in the first place.