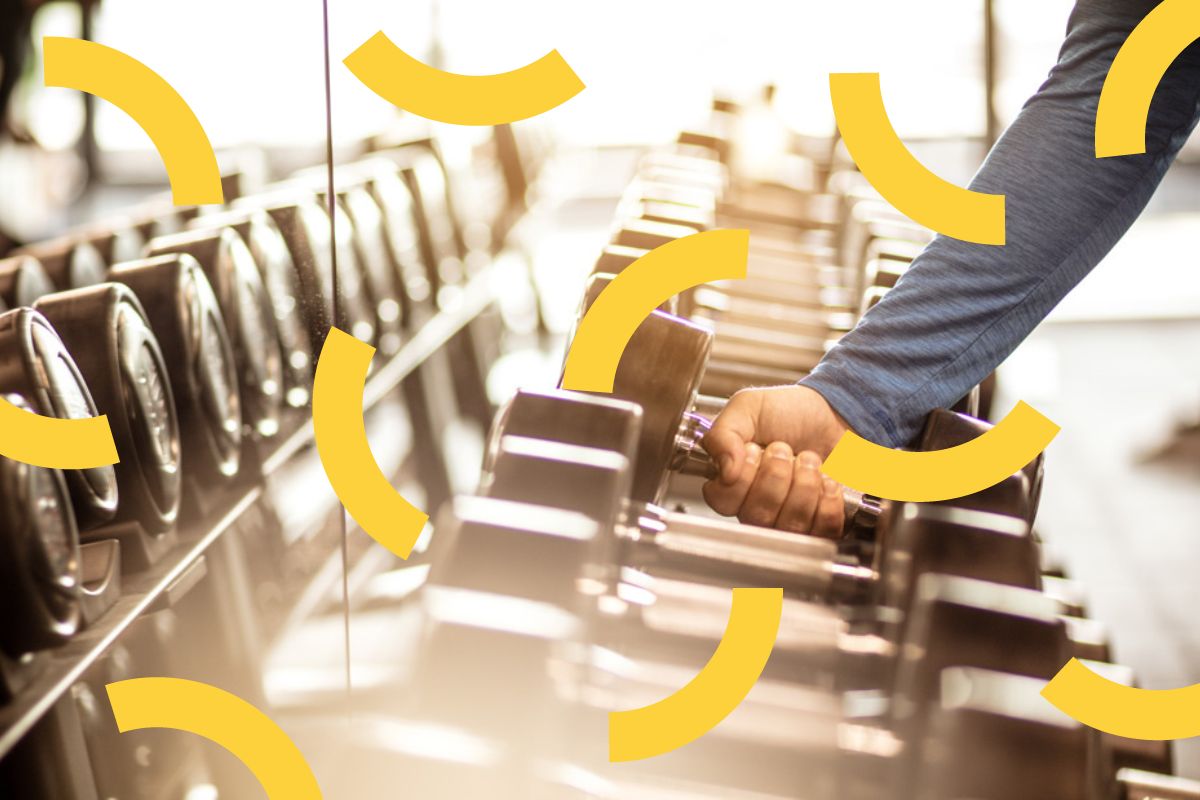 As a fitness professional, I work in a very unique niche. I own and operate a private personal training studio from my home, (a little strange and cool, but not unheard of) but the crazy part—and what makes it unique—is that I bought this business model, it's a franchise! Who would have thought?
When I first started researching fitness franchises I had no idea what I was really looking for, nor which questions to ask. All I knew is that I didn't want to start from scratch! I wanted a turn-key solution that had a proven track record for success. It took some hard research, but I eventually found what I was looking for, and now, looking back, I know I made the right choice. In my first year as a franchise owner, I more than doubled my personal income, and things haven't stopped growing since. I also know now, more than ever, why this kind of business isn't for everyone.
To help other personal trainers who are contemplating or curious about fitness business franchises, I've put together some of my top tips and a summary of some of the lessons I learned on my way to running a successful franchise.
Understanding the Franchise Model
The first thing you need to understand when contemplating a turn-key business solution is how the franchise model works.
A franchise is basically a proven business system that you buy the rights to. When you think of a franchise, you should think of McDonald's, Gold's Gym, Chick-fil-A, Orange Theory, etc. These are established businesses that you can find in multiple locations (sometimes locally; sometimes internationally) that operate under one parent company and brand but are owned and operated by different people.
When you buy a franchise, you're not buying the entire company, you're buying a piece of it. You use their brand, their trademark, their products, and their services, but you run your own business.
Build your Fitness Business with us.
Start your free 30-day trial of Trainerize. 
Weighing the Costs
Of course, buying a big-name business does come with a big-name price. The major con for opening most franchises is that it's not cheap. During the purchase process, almost all franchises require that you make a large, one-time payment (anywhere from $15,000 to well over $100,000 dollars) called a franchise fee. The franchise fee is the price you pay to get the "keys" to the franchise, the franchise is the "car" if you will.
In addition to your franchise fee, you will also be required to pay royalty fees. Think of royalty fees as the "gas" that runs your new "car." Royalty fees are generally a monthly fee that you pay to be part of the franchise. For example, for Just You Fitness the royalty fee is a flat $350.00 a month, which is really low when compared to most franchises. Generally, you should expect to pay 6% of whatever your gross is, and there's also generally a minimum that they are going to take. For example, when I was looking at owning a franchise at a competing business, my royalty fee was going to be 6% of my gross or $650.00 a month, whichever one was greater.
Counting the Benefits
I get it, that seems like a lot of money! And you're probably wondering why in the world would anyone sign up for that? You pay a large upfront fee (franchise fee), plus you make monthly ongoing payments (royalty fees). That sounds terrible!
But there are benefits. Big ones. So hear me out.
The reason I, and so many other business owners sign up to own a franchise, is because we want a "turn-key" solution, meaning we want something we can dive into headfirst without starting from scratch.
I didn't want to go through the legal stuff of owning and running a business, I didn't want to build a website, and I didn't want to find the right insurance. And the number one thing…I didn't want to do the marketing. I just wanted to own a fitness studio and train clients. That's it!
I didn't want to waste my time and energy doing the things I knew I didn't like. By choosing to open up a franchise I avoided the tedious minutiae, I was able to skip the hard start-up work like logo design, marketing, lead generation, business systems; in short, I was able to "pass go and collect $200 dollars."
See how beneficial Trainerize can be for your Fitness Business. Activate your free 30-day trial today.
Doing Your Research
Now, if you (like me) feel that the benefits outweigh the costs and are interested in owning a fitness franchise, there's still some research you need to do. Here are a few questions you absolutely need to ask before committing to any franchise deal.
1. What are other franchisees saying?
As soon as you can, I highly suggest that you ask to contact at least three different franchisees and talk to them about their experience. Do not skip this step! Talking to these franchisees will give you a good vibe to help you determine whether this is a solid and successful franchise. You can ask questions that the franchisor is legally not able to answer, like, how much money they're making, how long it took it for the business to be profitable, and most importantly would they do it again. By speaking with an actual owner and asking the above questions you can learn about their experience with the franchisor (the company) and also get live data to make a better decision.
2. What is the turnover rate for the franchise?
The franchise is legally required to list all franchisees that have closed or been taken over. That information will be located in the Franchise Disclosure Document (FDD). In the FDD you will be able to see how many units have closed or changed hands in the past year. Also, before you sign on the dotted line to own a franchise you must first get a copy of the FDD and sign a statement saying you reviewed it. As you review the FDD, see if there's been a lot of turnover, if there is, it's a bad sign.
In addition, check for the franchises failure rate, if it's above 10% it's a red flag. If the failure rate is below 10% ask for the contact information of the failed franchisee. Chances are they won't give it to you, but you can do some digging. Once you contact them, ask them why they think they weren't successful. Was it a lack of support from the franchisor? Were they not able to apply themselves like they should have? Was it a bad location? The point is, these questions will reveal the problems that could potentially affect the franchise that you are interested in.
3. Would you buy this franchise again? Why or why not?
This might be the most important question to ask a franchisee or failed franchisee.
The answer to that question is going to reveal a lot. If the franchisee is willing to purchase again, that's generally a really great sign that they enjoy their job, they enjoy the lifestyle, and they enjoy the money they're making and they enjoy the business that they're in. If a failed franchisee says they would, then it's an even better sign.
4. What kind of support can you expect beyond the initial training that the franchise provides?
Most franchises are going to provide initial training so you understand and can perform the business basics. After that, what additional training is provided? I can't speak to other franchises, but with Just You Fitness, once a quarter they pay for a Personal Training Consultant to teach us new trends and strategies in the industry. In addition to the group setting, each franchisee is also provided with one private training session with the same consultant. This gives each owner the opportunity to seek advice on issues that are directly affecting them and their business. Just make sure that the franchise you're interested in provides support in addition to the initial training and ask a current franchisee if the support is good or not.
A Few More Questions to Ask:
How does the marketing work for the franchise?
What help does the franchisee receive in local advertising and promotion?
How do you market for the grand opening? What are your short term and long term marketing strategies?
When is the best time to open?
What exclusive rights do you get?
Does the franchisor provide instruction and operation manuals?
How long have they been in franchising?
How many franchised businesses are currently open?
On what basis do you choose your franchisees—how selective are you?
Are you permitted to sell your business? What restrictions are there if I chose to sell my business?
How long is the franchise granted?
What happens at the end of that period?
How much does the franchise cost, what does this price include and how much capital will I need to open?
Shadowing the Job
Beyond asking all of those questions (and any more you can think of), you should think carefully about the job of a franchise owner and whether or not it's something you'll truly enjoy doing.
To find out if it is, I suggest you job shadow a franchisee. This may be difficult if the franchise doesn't have any locations in your area, but at bare minimum, I highly suggest you go and visit a location regardless. I would have never bought a Just You Fitness unless I went to JP's Just You Fitness and visited his location. Deep down I really didn't believe that you could run a personal training studio out of your home. I actually drove 4 1/2 hours down to South Carolina just to see JP's studio in action. I am so glad I did!
Once I experienced the franchise, the whole franchise concept made a lot more sense and I was eager to buy. Likewise, I suggest you do the same if you're interested in purchasing a franchise. Go out and visit one for a day or two so you can get a real feel for what a day in the life looks and feels like.
Making a Decision
At the end of the day, after you've done your research, really and truly examined the benefits and costs, and explore the lifestyle of a franchisee, the decision to buy or not is a personal one. Like I said before, it's not for everyone, but in my own career I can also say that this is one  decision I couldn't possibly regret. It has led me to great things and I'm only just getting started.
Take your Fitness Business to the next level.
Start your free 30-day trial of Trainerize.