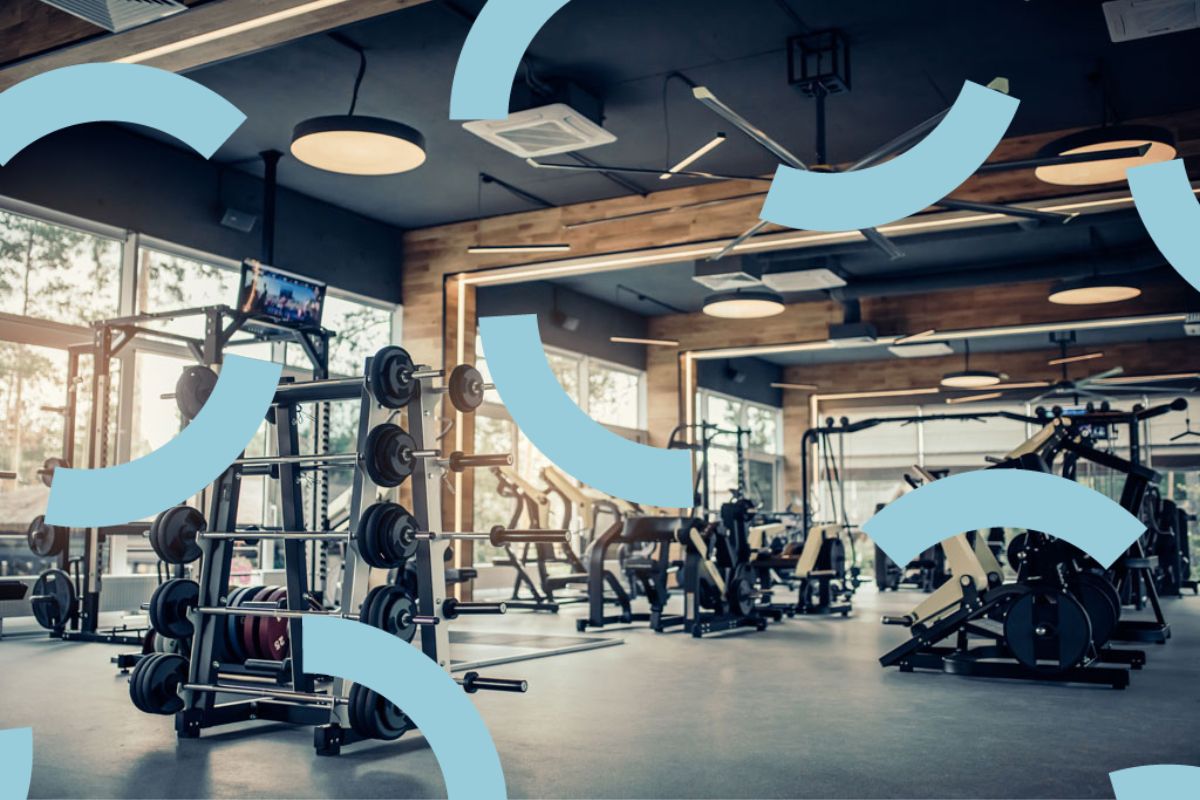 Are you currently doing strictly online training or driving around from gym to gym doing in-person training? Have you always dreamed of owning your own space and creating your dream gym to train clients out of? If you have a dream then go for it, but I'm going to give you a realistic rundown of what you need to prepare for when expanding your business to a brick and mortar location. This is what you need to know about opening a fitness studio.
I have now been in my fitness studio for 4 years now, before that I was renting space from other gyms to train clients, training in condo gyms, in parks, and spent a lot of my time driving around from location to location. My days were jam-packed and on breaks between all of that I was promoting and taking care of my online training business.
Needless to say, I was close to burning out and really needed a way to cut down the driving hours, so I took to leap! I leased my own warehouse space and within a month I had it up and running. It can be tough to start fresh in a new location due to a lot of upfront costs and pressure to cover the overhead each month, but I found if you are smart about and plan accordingly it's possible to do with no loans or debt.
Here are a few things I did in preparation for leasing my own space:
1.

Purchase equipment as you go to save a huge upfront cost

I always knew my end goal was to have my own training studio, therefore, over the years I began to build up a stockpile of equipment. If I saw things on sale or found something I knew I might need, I picked it up and stored it at my house (or used it when I trained outside at parks or in condo gyms lacking equipment etc.). What this did is decrease the cost of equipment purchase all at once when I finally did get to lease my own space.
Take your Fitness Studio digital.
Start your free 30-day trial of Trainerize. 
2.

Acquire in-person clients in the area that I was looking to lease a space

This again is helpful for when you make the move, your clients will come with you. I also began running group fitness classes in a rented space close to the area that I wanted to open my location. These classes did really well and as a result, once I opened my studio the majority of the clients continued to come to the new location.
3.

Develop relationships with local papers and businesses in the area that you want to open your brick and mortar location

If you begin to develop these relationships early, then once it's time to promote your new location these relationships will pay off in advertising and bringing in new clients.

A few other things you want to think about when opening a brick and mortar location would be:
Pricing
How much are you going to charge for your services? Be careful with this number because you don't want to price too high or too low. Once you set your prices it will be hard to increase them, so do your calculations based on your overhead and how much you want to make. Doing market research of other gyms in your area to compare pricing might be a good idea also, just don't sell yourself short.
Choosing your location
My advice would be to look at the other businesses in the area and the demographic, then compare that to what you offer. Choose a location where you might already have a larger client base (or a close drive for them) so that you aren't starting from scratch trying to get new clients in the doors. Lastly, if there are five other gyms offering the same thing as you within a block or two maybe you want to look elsewhere. Although that being said, the location where my studio is, there are four other gyms very close by and it doesn't seem to cause a problem.
Up your game.
Start your free 30-day trial of Trainerize. 
Staffing
This can be very tough! You will need to decide if you are going to hire other coaches to work under you, then decide if you want to hire them as subcontractors or employees. How much are you going to pay them? How will you schedule them? Etc. If this is the first time you are hiring coaches to work within your business and train your clients it can be very tough to let go of control.
"Managing people while still trying to run a business can get very stressful at times, but it can also be a very rewarding experience."
My advice is to be very detailed in your hiring and onboarding process and have systems in place that coaches have to go through to prove their ability. This will be a learning experience and this is when you have to go from business owner/fitness coach to boss, meaning hiring and firing people. This also means you will have to stay on top of your staff to ensure your clients are getting the best service every single time they enter your studio.
Managing people while still trying to run a business can get very stressful at times, but I have found if you are very careful in your hiring and communicate regularly what you want from your coaches it can also be a very rewarding experience and buy you some more free time! Perhaps you need to hire a manager or front desk staff? These are all costs you need to look at in order to keep your location running smoothly.
Insurance
You will have to talk to your current training insurance provider to ask how much it would cost to cover your studio as well as any staff members. The cost will go up each year, so this is another upfront cost you will want to factor into your overhead.
Lease or Own?
Are you going to lease a space or buy a space as an investment? This is a big decision and would greatly depend on your financial situation. Each will have it's benefits, but I just wanted to get your mind thinking about this also and will let you look further into that
The Back End and More Costs…
While the name of this section might sound like a joke, this is actually some pretty serious stuff.
This is where you want to think about your registration systems, client scheduling, payment systems, and website, etc. There are monthly costs for all of these also that you will want to factor into your overhead. You will also need to decide if you are going to offer free water or sweat towels at your gym? Maybe you will charge for it? What about marketing materials and clothing? These are all more upfront costs that you will have to remember about too.
"Owning a bring and mortar location is constant work, but I wouldn't trade it for the world!"
I could go on forever and—let me tell you—owning a bring and mortar location is constant work; however, I wouldn't trade it for the world! Have coaches work for you will provide you with more free time to focus on building your online training further and will help you create more income without trading your time for money. This is not at all to discourage you from opening a brick and mortar, it is just an eye opener in a few things to expect if you wanted to take on a venture like this.
Take your Fitness Studio digital.
Start your free 30-day trial of Trainerize.