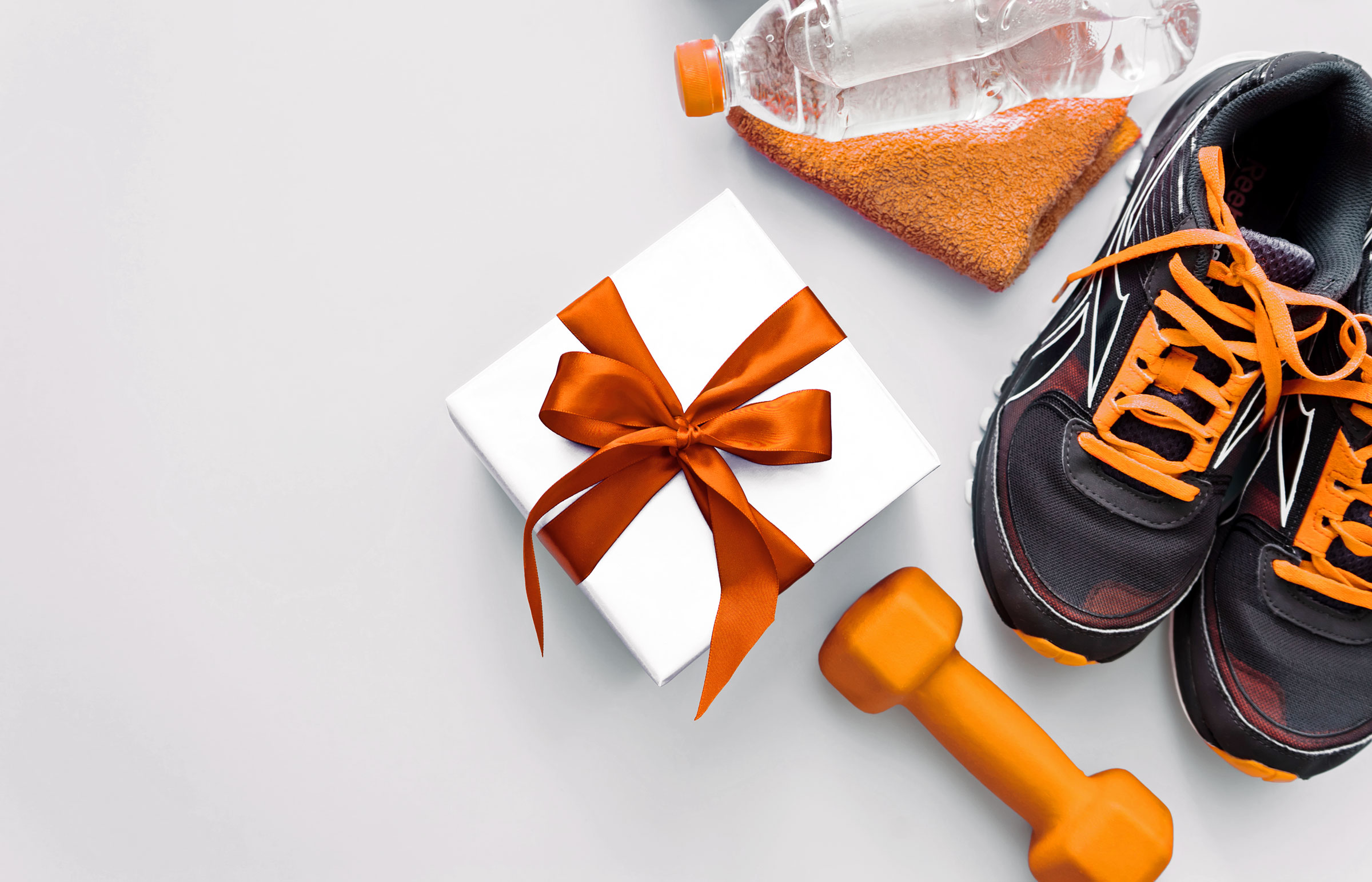 The holidays are upon us! And with them, the need to find some gifts for the ones we love!
If you're one of the many who celebrates this season with presents and just happens to know a personal trainer or coach, then this list is for you!
Enjoy some great gift ideas for the fitness professional in your life! (Psst! These are also great for fitness enthusiasts!)
1.

 A Wearable Activity Tracker

If they don't already have one, an activity tracker is one of the best gifts for a fitness professional. Deciding which one will come down to budget for the gift and what type of training the fitness professional does. Anything from an Apple Watch, to a FitBit, or Garmin running watch could bring joy to the fitness coach in your life.
2.

Gift Cards for Workout Gear

Let's be honest, fitness professionals can never have too much workout gear. If you're anything like me you go through a few outfits per day between training clients and doing your own workouts. Fitness professionals consider their workout gear "work clothes", which means as much as we are wearing leggings, hoodies, and sneakers all day it's still important to keep a professional image with quality gear.

Also, shoes, shoes, shoes! We're on our feet pretty much all day, so quality shoes with the right support and flexibility for our different types of training are a must. We can never have too many pairs of training shoes right??
Give yourself a gift.
Start your free 30-day trial of Trainerize. 
3.

Wireless Headphones

Well let's be honest: it's almost 2020, who need wires anymore? Once I got my first pair of wireless headphones and used them in my workout, I vowed I would never go back to a cord.

There are so many options from larger over-ear headphones, to small earbud wireless headphones to fit right in the ear. Again, the pair you choose would depend on budget and the type of training each fitness coach does, but they'll love being able to listen to some great music while they get their workouts in.
4.

Fitness Equipment

Just like workout gear, a fitness professional can never have too much fitness equipment—or as we think of them: toys!. Is there a new piece of equipment out that you think this fitness coach might like to add to their "tool box" or perhaps a piece of equipment you know they love to work with? Some classics that you can't go wrong with are the TRX suspension trainer, skipping rope, yoga mat, kettlebells, resistance bands, and/or medicine balls.
5.

Books or an E-book/Audio Book Subscription

Fitness professionals are never done learning. We are always reading up on the newest methodologies and research related to the type of training we specialize in. New research is always coming out and it is our job to stay on top of this to ensure you are doing what is best for our clients to reach their goals.

With that being said, books are one of the best ways to keep ourselves on the cutting edge! This means training books are always a good choice for the fitness professional in your life; however, if they are not into reading or don't have time to sit down with a physical paperback, a subscription to an e-book or audiobook provider (like Kobo or Audible) would be great to go with some wireless headphones so they can listen to books while on the go or during workouts.

I hope this helps you chose a great gift for the fitness professional in your life, or if I mentioned some things here that you might like feel free to forward this blog on to your loved ones with a "hint hint" 🙂
Trainerize: the gift that keeps on giving.
Start your free 30-day trial.