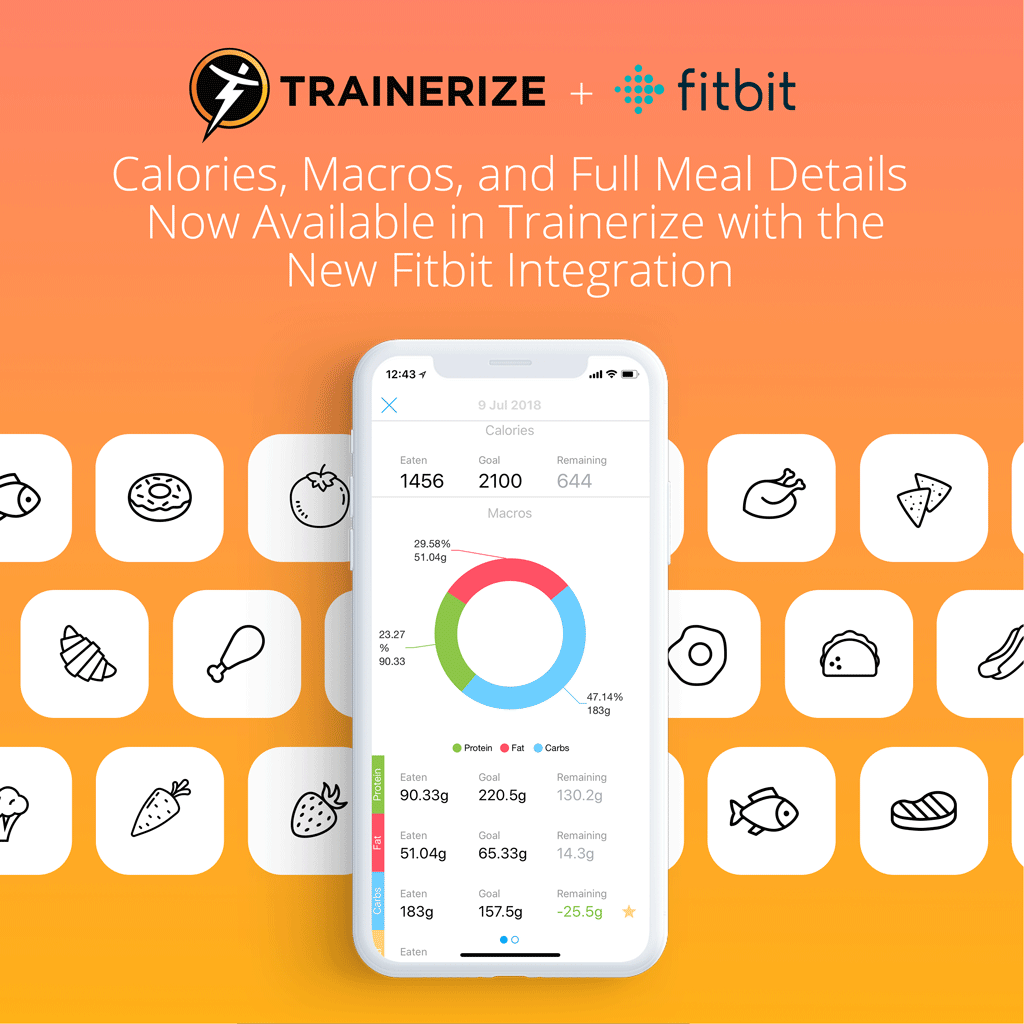 As fitness professionals, you're all about reaching as many clients as possible and helping them turn their fitness goals into a reality. If you had a single wish, you'd probably use it to make the world a healthier place.
We're with you. And we know that in order to make that happen (short of finding a magic genie in a bottle) you need as much client data as you can get your hands on, because when you know what your clients are doing and eating (or not doing and eating), you can build them the right program—customized to their individual needs—and help them make healthy choices.
That's why we're so excited to announce a brand new integration with one of the top brands in the world of fitness: Fitbit. Hold on to your water bottles: we're about to give you unprecedented access to your client's nutrition information.
Why We're Integrating with Fitbit
With so many of you reaching out to tell us you wanted to dig deeper than just calories and macros, we set into motion a plan to give you full access to your client's meal logs. With this brand new integration, any information entered into a client's Fitbit app will be automatically synced to Trainerize, including calories, macros, and full meal details.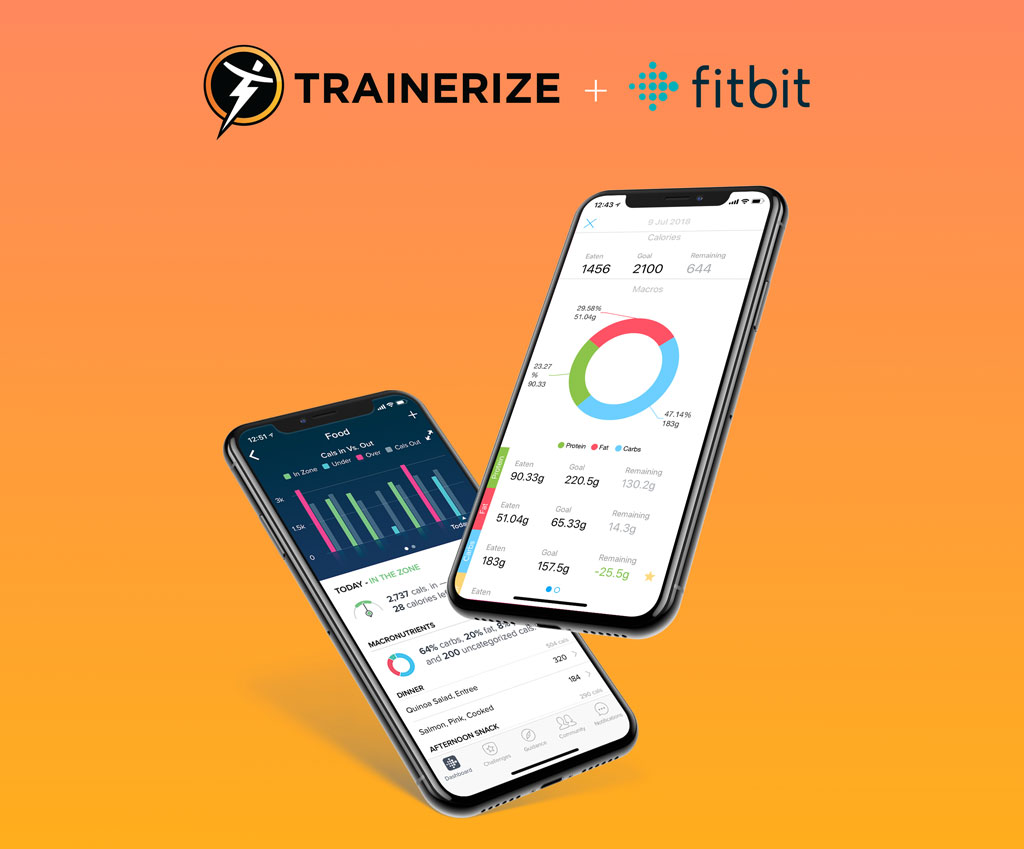 Why You'll Love this Integration
As a fitness professional, you'll love the unprecedented level of visibility you'll gain on your clients' nutrition. No more screenshots of food diaries or becoming their friend on their meal tracking platform, everything you need to know is now in Trainerize.
You'll see all the nitty gritty details of what your clients are eating (even those late-night snickers bars they've been sneaking after a hard cardio session) and can use that powerful data to offer advice, tweak meal plans, and overall keep them eating the right things to achieve their goals. With more than just macros, you can deliver 100% custom-tailor fitness and nutrition programming. How's that for helping make the world a healthier place?
With this integration, we're adding an extra personal touch to the nutritional component of your clients' fitness journeys and giving your clients an added layer of accountability to you. Two key ingredients in a recipe for fitness success.
Not only does this change the way nutrition is tracked, but the new integration also connects Trainerize to Fitbit's community of more than 30 million digital fitness enthusiasts. This means you have access to even more potential clients who are looking for guidance that includes both exercise and nutrition, and who are already part of the digital fitness wave. Get ready to start selling fitness programs with enhanced nutrition tracking and guidance.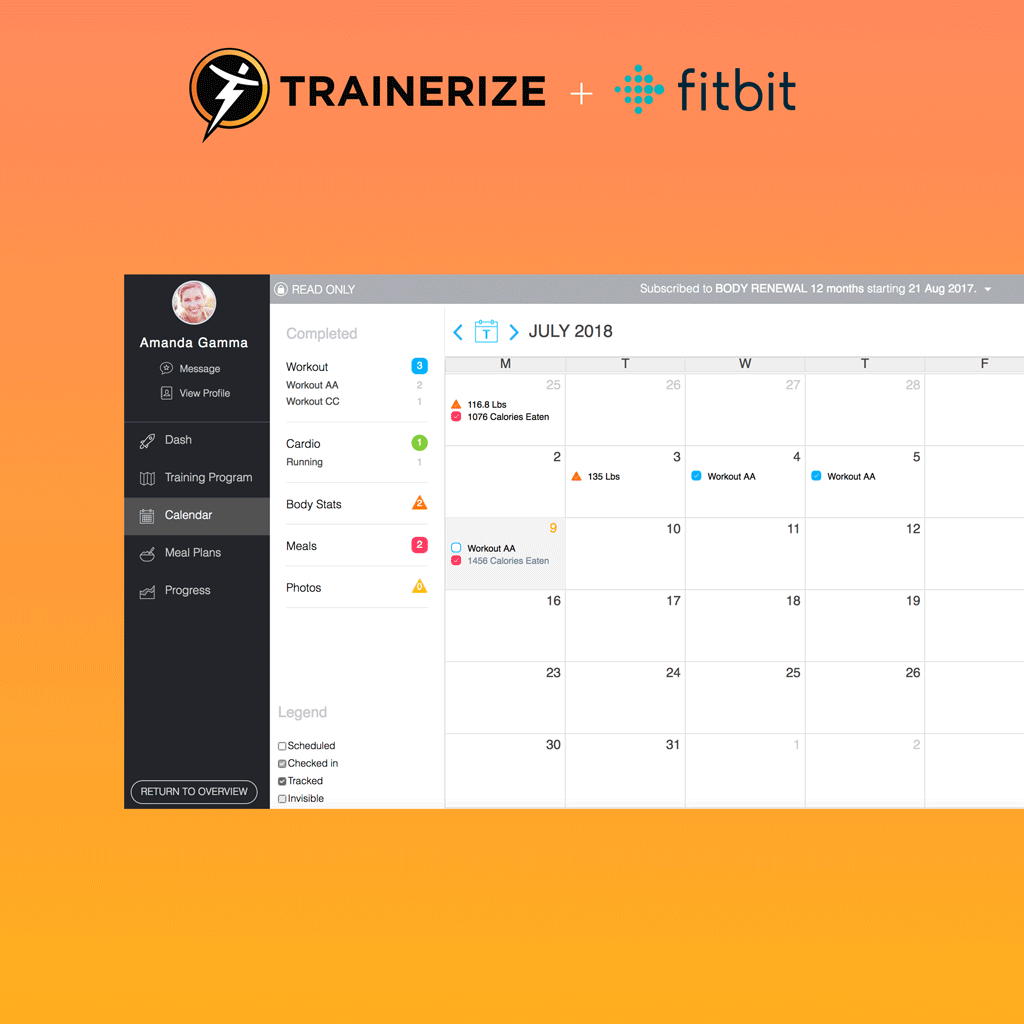 Why Your Clients Will Love this Integration
As the most popular fitness app for both iOS and Android, it's likely that many—if not most—of your clients are already using Fitbit in some way, so getting them to use the integration will be a walk in the park. And with all of their data now synced to Trainerize, your clients will love having everything in one place, where they can easily see their personal progress.
They'll also love the added level of accountability and personalization you're now able to give them. Knowing you'll be seeing everything they eat can be a powerful motivator to put down that cookie. Having you with them every meal of the way can give your clients the confidence to stick to their program, while your little tweaks and ongoing customization will remind them how invested you are in their success.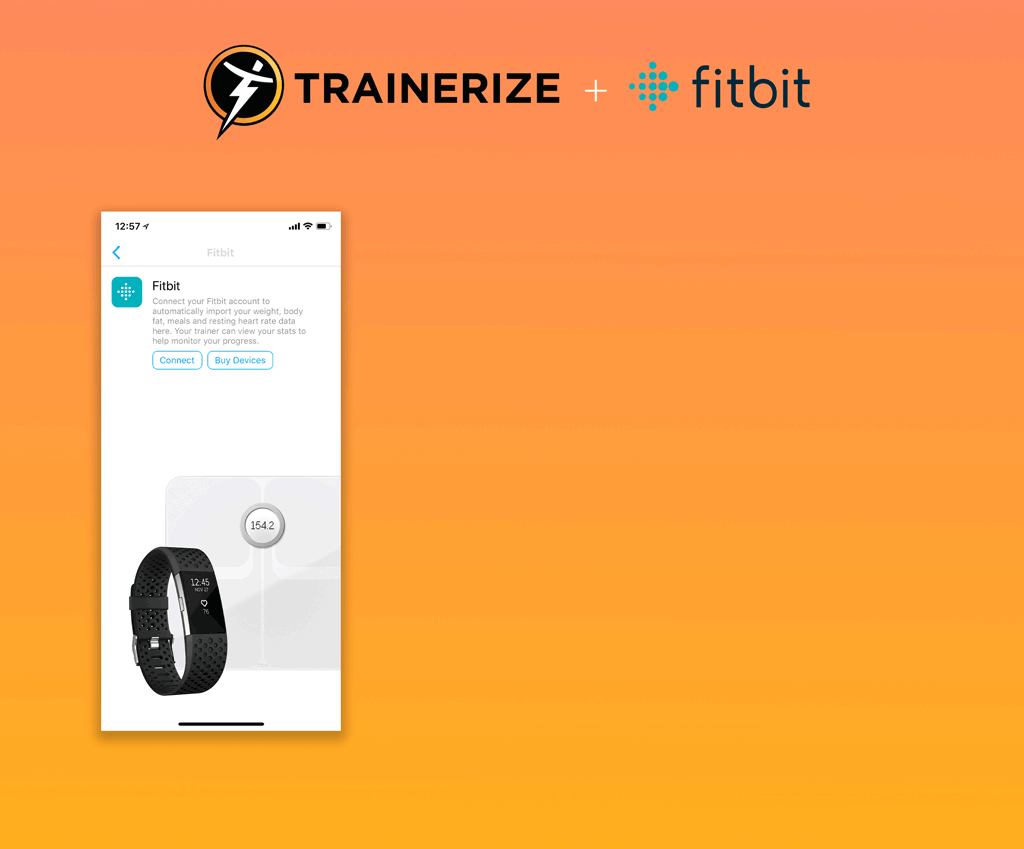 How to Use the New Fitbit Integration
One of the best parts of this integration is that your clients don't even need a Fitbit wifi device or wearable!
To use the new integration, all you have to do is invite your clients to download the Fitbit app, have them sync it to their Trainerize account, and tell them to start tracking their meals. All of their meals logged using Fitbit will appear in an easy-to-use dashboard in Trainerize, where you can see their calories, full macros, and meal details.
Check out the video to see it in action 👇👇👇

Invite your clients to connect their Fitbit accounts today and start tracking nutrition like never before. More data. More Customization. #MoreThanMacros
Track client nutrition like never before.

Start your free 30-day trial of Trainerize.