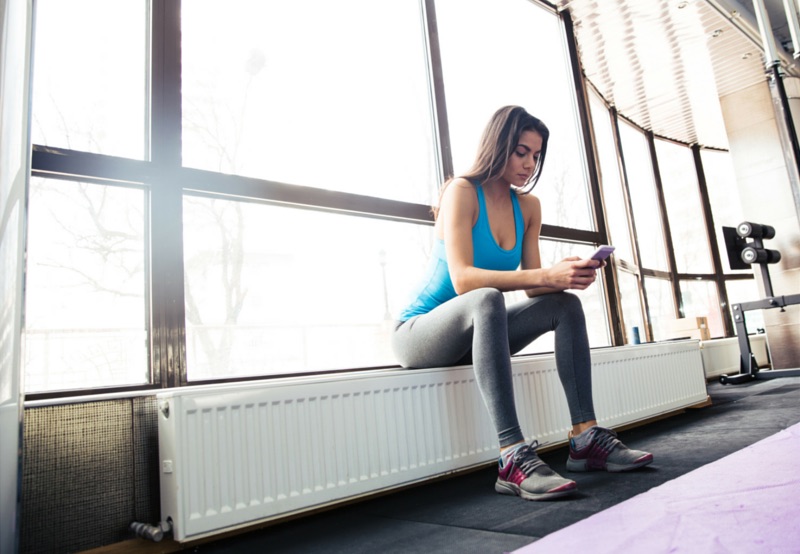 If you are a trainer with an entrepreneurial mindset, you are probably like me and have a million ideas in your head to make more money or help more people. The biggest problem is not only finding time to implement all of these ideas, but to make these ideas profitable for you and your business. Right?
Some common questions we receive about Trainerize are:
How do I go about setting up Trainerize in an already established business?
How long does it take to get everything set up?
What are some of the best practices to get Trainerize up and running faster?
Sometimes with all of those amazing ideas running around in our heads, we get excited and sign up for different systems to help our business, and then have no idea how to get started. Have no fear! Myself and the Trainerize team are here to help as much as we can.
Here are some tips based on my personal experience in getting started with Trainerize and running my own online training business:
1. Don't start your marketing efforts until you are all set up and ready to go:
I want to start by saying that be careful to not get too excited and start marketing and selling your services until you have the Trainerize app all figured out and ready to go and the website all set up. I know it is exciting, but when you initially launch your online training app, you want to make sure it is a success so hold off on marketing efforts until you are all set up and officially ready to launch. The last thing you would want is to sign up your first few clients and have them go through the "trial and error" with you. We want good service from the start so they stay on a paying clients and tell all of their friends to train with you too!
2. Start slow: build your website, and practice building a few cookie-cutter programs in your Trainerize app:
It is important to remember to start slow and gradually start building your online training website (I use the Trainerize customizable website and just added a link to it from my current company website). It is very easy to use and you simply need to fill in the blanks with the information you want to provide your prospective clients with. For example, your bio, testimonials (if you have them), pricing, information about online training, and FAQ, etc.
3. Don't worry about filming all of your own videos before you get started
This is one of the things that could take the most time, so if you want to film all of your own videos before you start selling your services, that is fine; however, you don't need to. Trainerize has many videos already pre-loaded into the app that you can use to start out, and then work on adding a few of your own videos at a time. One tip when filming your own videos is that you don't need a professional camera and studio to film; all you need is an iPhone, yourself, and any equipment you might be using to demonstrate the exercise. I personally just use the iMovie app on my phone to edit my videos quickly, upload them to YouTube through my phone, and then copy them into Trainerize. If you are not "tech savvy" when it comes to video editing, this is something you could always outsource if you wanted to.
4. take some time to think about your target demographic and keep this in mind when designing your website & marketing efforts
This is very important to think about before you go all out with your marketing efforts and deciding what type of pictures and information you will provide on your website. Do you specialize in a certain type of client or training type? Do you enjoy working with a certain demographic? For example, if you are targeting stay-at-home moms who want workouts they can do with minimal equipment in their living rooms, you would not want to post pictures of large muscular men lifting heavy weights on your website and have #BEASTMODE as your tag line, right? This doesn't mean you can't also train #beastmode clients, but these clients would probably be targeted in a separate ad set.
5. Create your packages & pricing based on how much time you think each client will take out of your week.
What are you going to offer as part of your online training package? Meal plans? Email contact? Phone calls? Skype conversations?
This is where online training gets tricky. But as long as you set your pricing based on your quality of training, results, and the amount of time each client will take out of your week, you will be fine. Before you set your pricing, remember that it is much harder to increase your pricing than it is to decrease your pricing; therefore, start higher to test out the market and then you can alway offer discounts or specials as you need to bring in clients. What are you going to offer as part of your online training package? Meal plans? Email contact? Phone calls? Skype conversations? These are all things to think about before you set your packages and pricing in order to make sure your clients are getting what they need to succeed, but it is also financially worth your while.
I hope these tips help you get started with your online training business.
Sign up for a 30 day of Trainerize to test it out for yourself. See how you can grow your fitness business.