Technology has taken over our lives, and in terms of managing client success, it's become a game-changer. As trainers, we see clients once or twice a week for face-to- face sessions, otherwise, we let them go out into the world and hope they make the best choices possible.
With technology, you can gain more control over what you see and therefore how successful your clients are. With wearables, you can track what they do outside of your sessions or keep them excited during workouts; with online client portals, you can create challenges to keep them motivated and track progress week over week.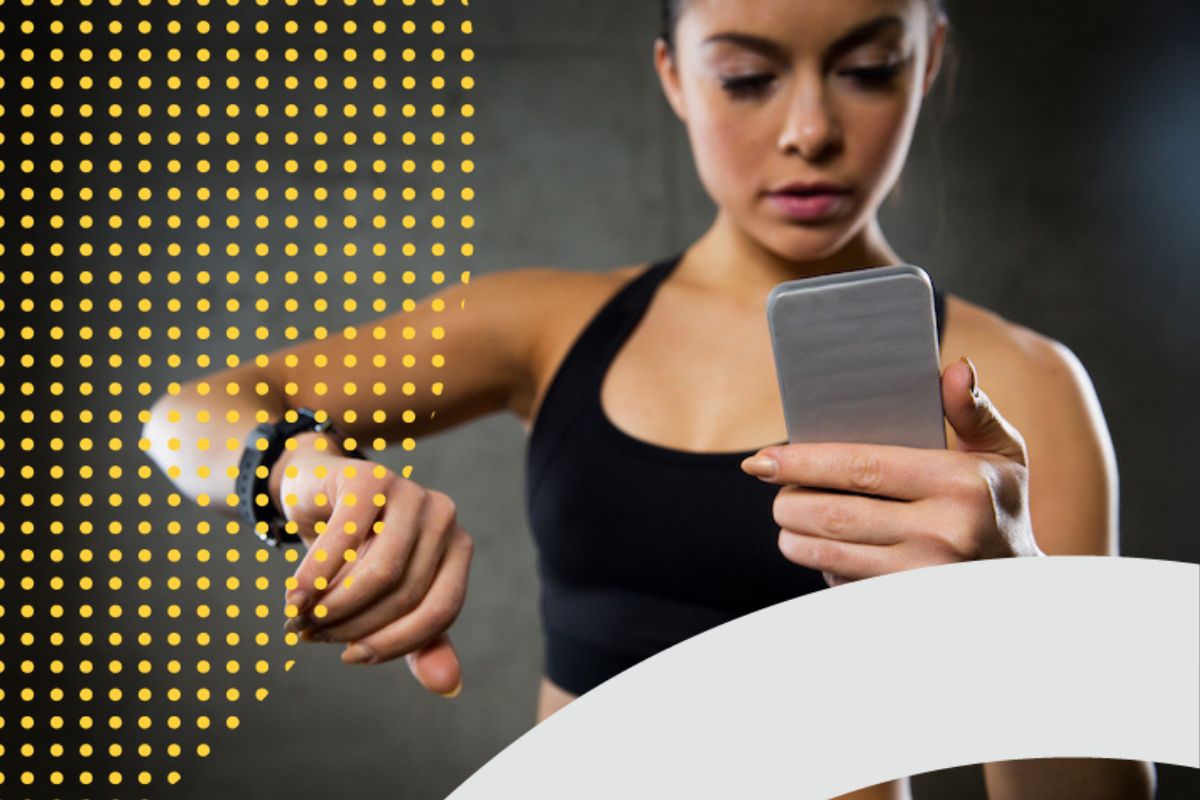 Fitness Trackers: Motivational Success
Fitness trackers are a hot topic in the world of fitness; many debate whether they are effective at motivating clients and properly tracking progress and health stats.
What's not up for debate is the popularity of fitness trackers, with 4.8 million Fitbit units shipped in Q1 of 2016 alone. Use this popularity to your benefit—if clients have trackers, build it into your program plans.
Harness it: Determine what can be tracked with the wearable they have—Think: steps, nutrition, sleep—and set goals for them to track on a daily basis. Check in once a week to get an overview of how they're progressing outside of sessions with you. Use this information as a jumping off point to address issues they may not telling you about and discover ways to make them even more successful.
Heart Rate Monitor: Session Success
Some days your motivating voice is not enough to keep clients working hard for the duration of the session. What is often more effective is giving them a target heart rate and telling them to stay within that range for the entire workout—or a period which you designate. This challenge will ignite even the least competitive clients because it's tangible.
Harness it: Strap a heart rate monitor onto clients who "aren't feeling it" that day. Or, if you have competitive clients that you think would be receptive to this sort of challenge, make it a regular part of your sessions. Use them to up the intensity for burn-out rounds or HIIT workouts.
Online Portals: Every Day Success
Tools like Trainerize make it easier to do what you do best, seven days a week, rather than just the hour or two you spend face-to- face with clients. Easily accessible from any device with WiFi or data, you can use an online portal to deliver workouts to clients, help them track nutrition and set daily goals. You can even create challenges that keep clients excited about the process.
Harness it: Get every client signed up and create a personalized online portal. Tell them that this is part of their training plan, and it's important they sign in every day to track whatever goals you've decided to work on together. They'll be motivated seeing data that they otherwise might not track, such as workouts completed, progress photos and more.

Tip: Make sure your clients download the Trainerize app, so they can take their workouts on the go.
Google Sheets: Program Buy-In Success
While you can build programs and workouts in an online portal, cost can be a factor, in addition to need—if you're training just one client a month, you don't need to pay for a whole management suite.
In which case, you can easily use Google Sheets. Because this is accessible to any client with a Gmail account, it's easy to implement with almost everyone. The most important feature here is "sharing," which allows you to bring clients in on the program planning process.
Harness it: When I write a new program for a client, I always send them a client-version copy. I ask them to look it over, give feedback, and let me know if they don't love what they see. This empowers them to create their own fitness journey along with you. When they are given the chance to make changes, which no client of mine has ever actually done, it gives them a sense of ownership that leads to greater success.
Weekly Emails: Lifestyle Success
Weekly emails allow you to stay in touch with clients on a regular basis, offering tips for improving their lifestyle or ways to be healthier when they're not with you.
You can use these emails as a quick and easy way to add value to your services, while ensuring clients have what they need to be successful in making the necessary lifestyle changes.
Harness it: Sign up for a free bulk email account with a website like MailChimp, upload a CSV of emails and personal information, and start emailing. Use these emails to send weekly challenges, recipes, tips for de-stressing, ideas for sleeping better and more.
Technology in the hands of a personal trainer is powerful.
See how you can help your clients be more successful by using it during sessions, for program planning and much more.
Take your Fitness Business to the next level.
Start your free 30-day trial of Trainerize.