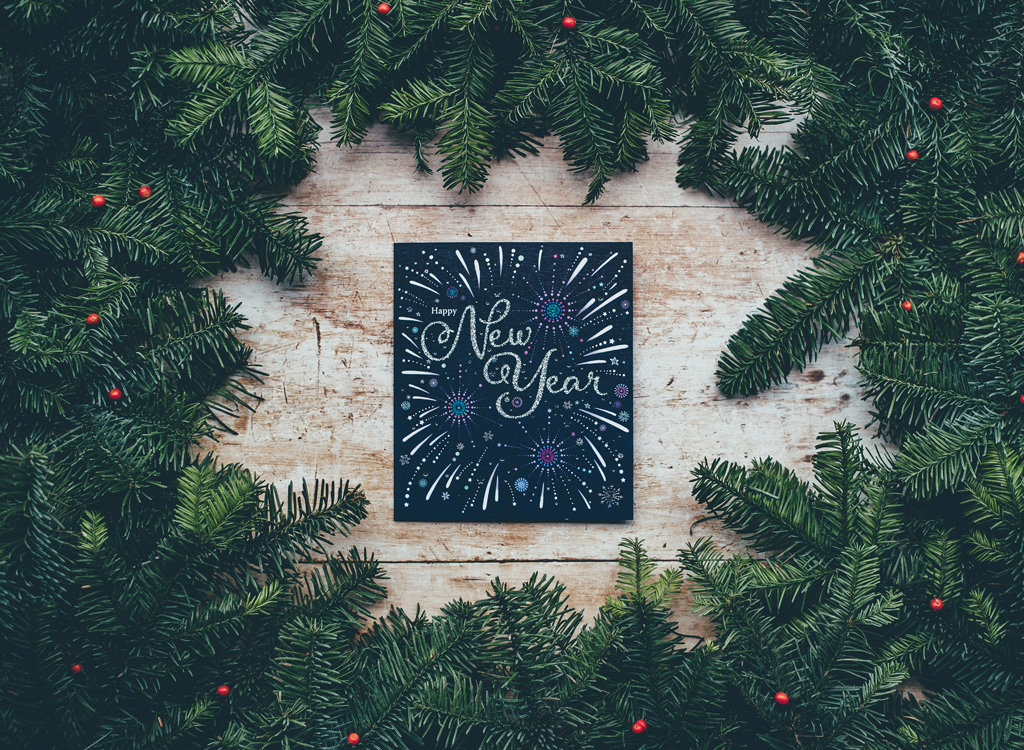 January 1, 2020 is coming fast and you know what that means! Clients are putting together their New Year's Resolutions, but have you thought about yours? Yes, as trainers, we get so excited for this time of the year, as people want to shed those extra pounds and get into a healthier lifestyle, but what about you?
Let's start to think ahead! I've broken these New Year's Resolutions into three subcategories that you can use for your business, your clients, and yourself.
New Year's Resolutions for your fitness business
1. Update your website
This is a huge one, my friends. I get it, we are super busy professionals… but we have to remember that our sites are our first impression to potential leads, clients, and partners. When prospects are searching the web and come across your page, you want to have your site in working order! That means all of the links work, testimonials are up to date, blogs are recently updated and information is up-to-date, and social media profiles are included. Prospects want to know what you're all about, so think of your website as your storefront. If your storefront is outdated and lacking, chances are your prospects will take their business elsewhere.
2. Run a New Year marketing campaign
This campaign needs to be planned a few weeks before the first of the year. This can be done through flyers, social media platforms, and on your website. If you are doing a paid advertising, make sure to budget accordingly and set forth exact plans to get your prospects through the door. Make it appealing and speak right to your target audience to increase your chances of conversion.
3. Take that next step you've been thinking about
I know you know what I'm talking about. It's that new endeavor that's been lurking in the back of your mind, the one that makes you a little anxious when you think about it, but you know it would be a step in the right direction. Perhaps it's that business coach you've been wanting to work with, the branded apparel line that you know your clients will love, or that new hire you've been dreaming about bringing on. The beginning of the year is a great time to grow! Do your research and then take a leap of faith.
New Year's Resolutions for your fitness clients
4. Put together a New Year fitness challenge
This is a wonderful time to get old and new clients through the door. Make sure you plan and advertise this challenge a few weeks before the New Year to get people excited and to make sure you're the one on the top of their list for trainers to help them reach their goals.
5. Set up some New Year goal-setting coaching calls
For your current clients, help them revamp their goals and help set the tone for an exciting, motivating New Year. Yes, you might already have a weekly coaching call but make this one extra-special. Provide them a goal-setting template so that you can go over their goals together and make sure you are both on the same page for the new year.
6. Reach out to five former clients
Chances are that your former clients are not keeping up with their workouts and nutrition. A simple "Hello, how are you?" will strike up a conversation. Keep this conversation open-ended until you can pivot towards asking about their current health status. Since they already know and trust you, they will be more open to starting up a new training program. From personal experience, I can say that some former clients have been waiting for you to reach out to give them an "invitation," if you will, to get back on board with their fitness journey.
New Year's Resolutions just for you
7. Put aside five minutes for self-care each day
This is a hard one for trainers, as we are always on-call for our own clients. Sometimes, this means we put self-care on the back burner. Try just five minutes a day before answering emails, going to training sessions, or getting on the phone. This is your time to sit in a quiet place to reflect inwards and clear your mind. Try meditating, reading a book, or taking a walk. We are always the ones talking about positive mindset to our clients, so it's our job to practice what we preach (and enjoy the benefits!).
8. Start planning for a vacation
It's time you finally make that vacation you've been dreaming about a reality. The beginning of the year is a wonderful time to start planning and saving for this trip that you deserve. You work your butt off to deliver the absolute best service to your clients, so it's time you enjoy the fruits of your labor.
9. Put the phone down
I know this is a super hard one, especially for online trainers as using your phone is part of how you make your income. But if you put your phone down for an hour or so each day, I promise those messages will still be there. You don't have to be so quick to respond to messages all the time! Take some time to unplug and be present.
2020 is going to be a great year to achieve some goals. Make it a great one and continue reaching for the stars! Your efforts will show in both your personal life and your professional life.
10. 
Start your free 30-day trial of Trainerize.