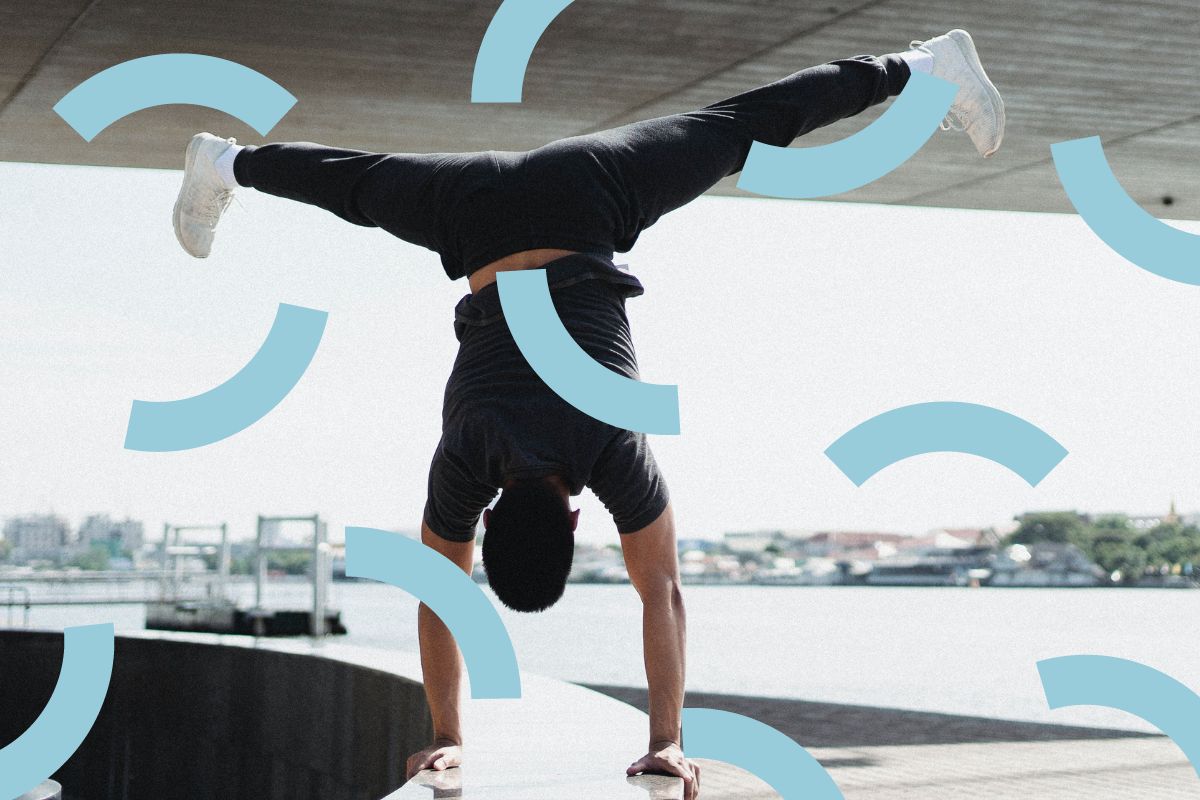 According to the United States Consumer Product Safety Commission, over 526,000 Americans are injured every year using exercise equipment (whether in the gym or at home). So, whether you train clients at a gym, multiple gyms or online, insurance is a must! Having the proper insurance in place will protect you, and your client should any injury happen related to your services. So what is the best insurance for personal trainers? We break it all down here. 
What types of insurance do personal trainers need?
At a minimum, personal trainers need professional and general liability insurance for their business. 
Professional liability insurance protects you if a client claims the injury they received was due to negligence on your part. For example, if a client claims you weren't spotting them properly during their workout etc. 
General liability insurance protects you from any financial burden related to an injury or a lawsuit. When you have general liability insurance in place, it covers the cost associated with an injury to your client. For example, if they slip and fall and get hurt during training. 
As fitness professionals, we can't predict when an injury will occur. Having these two types of insurance in place will ensure that both you and the client are protected in the unfortunate event of an accident or injury. 
Other types of insurance for personal trainers to consider
In addition to general and professional liability insurance, here are a few others worth considering. 
Employer liability insurance is worth considering if you have staff members and employ other trainers. It would cover you if any trainers made a claim against your business.
Sports equipment coverage is helpful if you own the equipment in the gym where you train. It allows you to make an insurance claim if any of your equipment is lost, stolen or broken and needs to be replaced. 
Personal accident coverage protects you as the trainer if you get hurt or can't work for a while. It can help pay for any rehab or physio needed as well.  
Loss of earnings coverage is similar to the above but is used if you become sick and can't earn money. Again, this insurance would help you cover costs until you were better.
Public liability insurance is a type of insurance policy that will protect you as the trainer if you get hurt, a client gets hurt, or any equipment gets damaged during a training session. 
Professional indemnity insurance Is helpful as it protects you if a client decides to pursue legal action after an injury caused by your advice. 
No matter what coverage you choose, it's essential to know what's out there and how to protect yourself, your business, and your clients.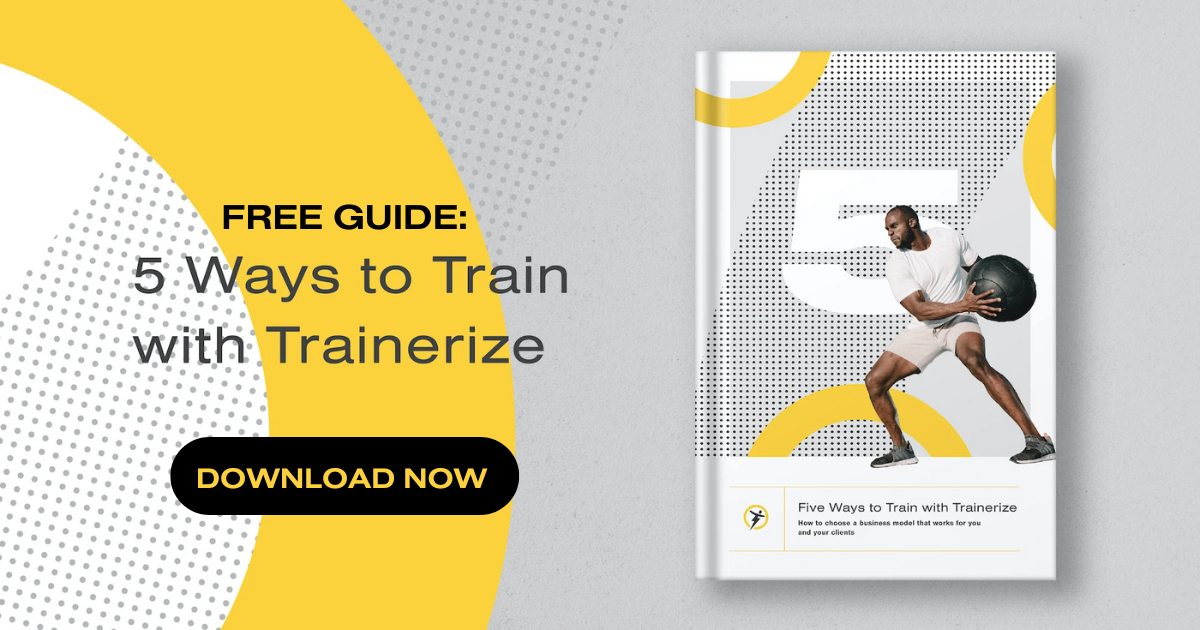 The 7 best personal training insurance companies 
When it comes to insuring your personal training business there are lots of companies to choose from. We've rounded up eight of our favorites. 
1. Next Insurance
Next insurance claims to be a one-stop shop for all your small business insurance needs. Fitness insurance is one of their areas of expertise, and they guarantee a fast quote and savings of 10% or more when you bundle some of their policies. 
In addition, their website is full of great information on the types of policies you need as a personal trainer and why. They've also got detailed answers to some frequently asked questions by personal trainers. 
Finally, Next claims you can get your coverage in under 10 minutes. Visit their website to learn more. 
2. Ace 
Ace offers insurance for both Ace-certified and non-Ace-certified trainers. However, you do get a discount if you are Ace-certified. They offer both a 1-year or 2-year policy and take pride in the fact that their policy protects you even when training outdoors. 
One of the reasons to choose ace is that they are known as a trusted and reputable non-profit organization in the fitness space. You can see their 1- year and 2-year liability limits and rates below. 
3. Sadler sports and recreation insurance
Designed specifically for US-based personal trainers, Sadler Sports and Recreation insurance has a policy starting as low as $174/ per month and up to 1,000,000 liability insurance. 
When you visit their website, you'll see that they cover general liability insurance for personal trainers and a long list of optional coverage. 
In addition to personal trainers, they also offer coverage for amateur sports and children's recreation activities, among many others. 
4. NASM
NASM is a reputable insurance company that's partnered with Next Insurance above to offer eprsonal trainers a policy that starts as low as 11$ per month. As a company, they're partnership with Next gives personal trainers access to to general and professional liability coverage specific to the fitness industry. In addition they promised that you can add unlimited insured like your your gym, client's home, park, etc. 
Finally, they let you download your coverage certification so you can display it in your studio or home gym .
🔗 Ready to make your first sale?
Get Your First Sale In 30 Days!

5. Insure fitness group 
Insure Fitness Group appears to have coverage for everything fitness related. They cover personal trainers, pilates, group fitness, and more. In addition, they claim to offer instant coverage that starts as low as $17 per month. Like, NASM, each policy comes with an instant certification printout. They also offer discounts on dental and vision plans, stolen equipment coverage and more. Visit their website to get a quote. 
6. Idea health & fitness association
Idea Heath & Fitness Association claims they offer the broadest coverage at the lowest cost. In addition, they offer cover for health, professional liability, and club & studio liability insurance. Their website is full of great information and answers to frequently asked questions about policies. 
7. Hiscox insurance
Hiscox offers fast and affordable insurance. Additionally, they offer international coverage, so if you offer training online then this might be a great way to go.  Great for international coverage and with an online business it might be where to go. One thing to keep in mind is that they are a little more expensive than some of the alternatives. Still, we suggest calling to speak to an agent to learn more about their policies in detail. 
Frequently asked questions about personal trainer insurance
How much does personal trainer insurance cost?
Policy prices vary but most offer monthly or annual payment options. Some policies like Best Insurance's cost as low as $11 per month.. 
How to get personal trainer insurance?
The best way to get insurance is to follow these steps:
Look into companies

Decide how much coverage you need

Compare quotes

Talk to a specialist
Do I really need insurance
Yes, we highly recommend insurance to protect yourself or your clients. Injuries and accidents are unpredictable and it's best to protect yourself and your business. 
Finally, once you've got your business up and running, Trainerize can help you track leads, motivate clients and organize your clients and online videos.
Download your free 30-day trial to Trainerize to get started today!