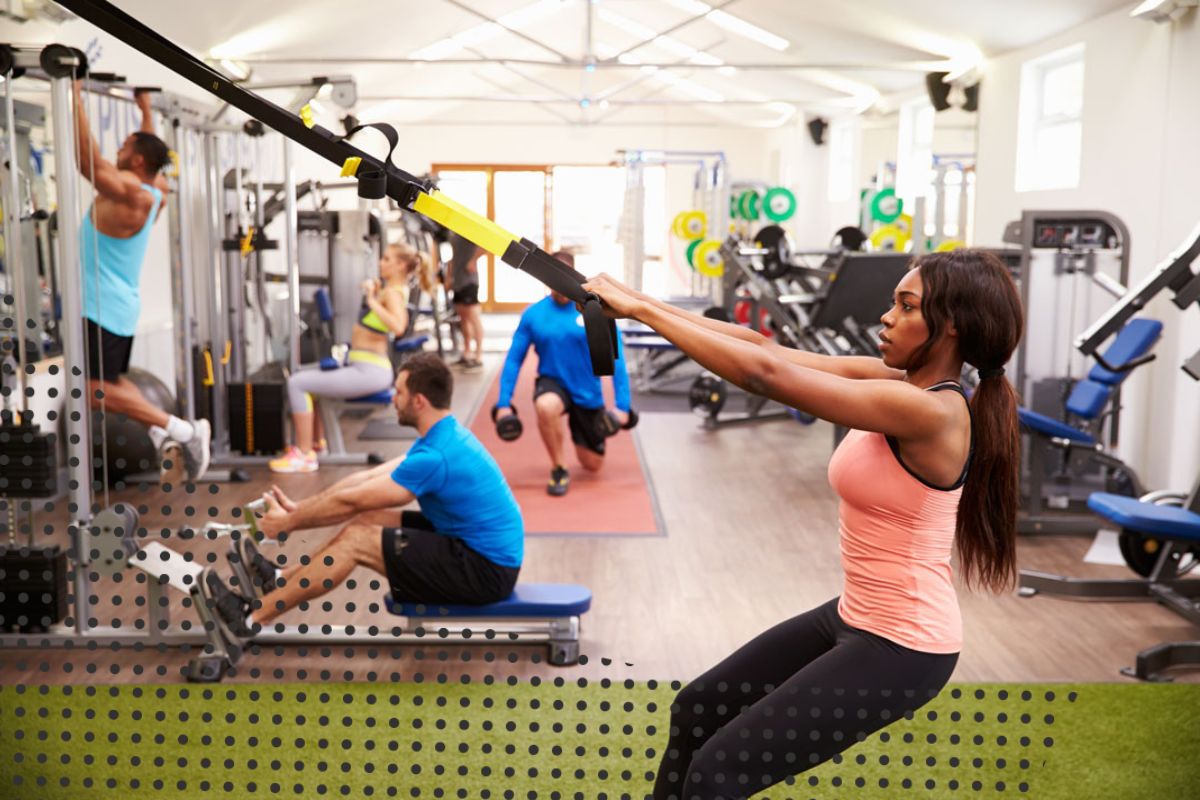 Treadmill zombies, free weight wanderers, elliptical addicts—whatever you call them, we all know who they are: the fitness club members who go to the gym with good intentions only to realize they don't know what they're doing and spend the next 20-40 minutes wandering aimlessly or doing cardio like hamsters on a wheel.
Some of them will figure things out. They'll get into a groove, step outside their comfort zones, and get over the embarrassment of reading the instruction panels on the exercise equipment. Some might even seek the assistance of a trained professional or member of staff! But many won't, and they will sadly stay stuck in this rut of futile activity or, worse yet, they'll pack it in and cancel their membership.
What these members really need is personal training: a qualified professional to guide them into—and through—their fitness journey, but getting members to sign on to additional services can be an uphill battle. Despite rising concerns about population health and the average gym-goer severely lacking in fitness know-how, in today's market, only an estimated 10% of fitness club members purchase personal training services.
At the same time, the industry has seen a rise in digital platforms and apps promising a new and extremely engaging fitness experience—no gym membership required. This technology is making fitness not only trendy but more convenient than ever before, and it's gaining momentum with an estimated 33% of consumers actively using a health or fitness app.
This is where Trainerize comes in: the perfect bridge between traditional approaches to personal training and the world of digital fitness.
Through a branded app, fitness clubs can build and automatically deliver training programs straight to their members' phones, connect members with a real, certified, human trainer, and encourage members to track their progress in real time. Club staff can even use chat features to schedule in-person sessions or assessments or to build an online community for their members.
In-person + Online Training = Endless Training Possibilities
By adding online personal training to their roster, fitness clubs can deliver an enhanced range of services—more flexible and affordable than ever before—that cater to a wider audience of members. With options like 100% online training, hybrid training, and enhanced in-person training, fitness businesses can broaden their pool of personal training clients to up to 70% of their members, increasing their revenues and sending member retention rates soaring sky high.
Part of what makes Trainerize so perfect for single and multi-location fitness clubs and fitness businesses looking to scale is the powerful portfolio of in-app features that includes: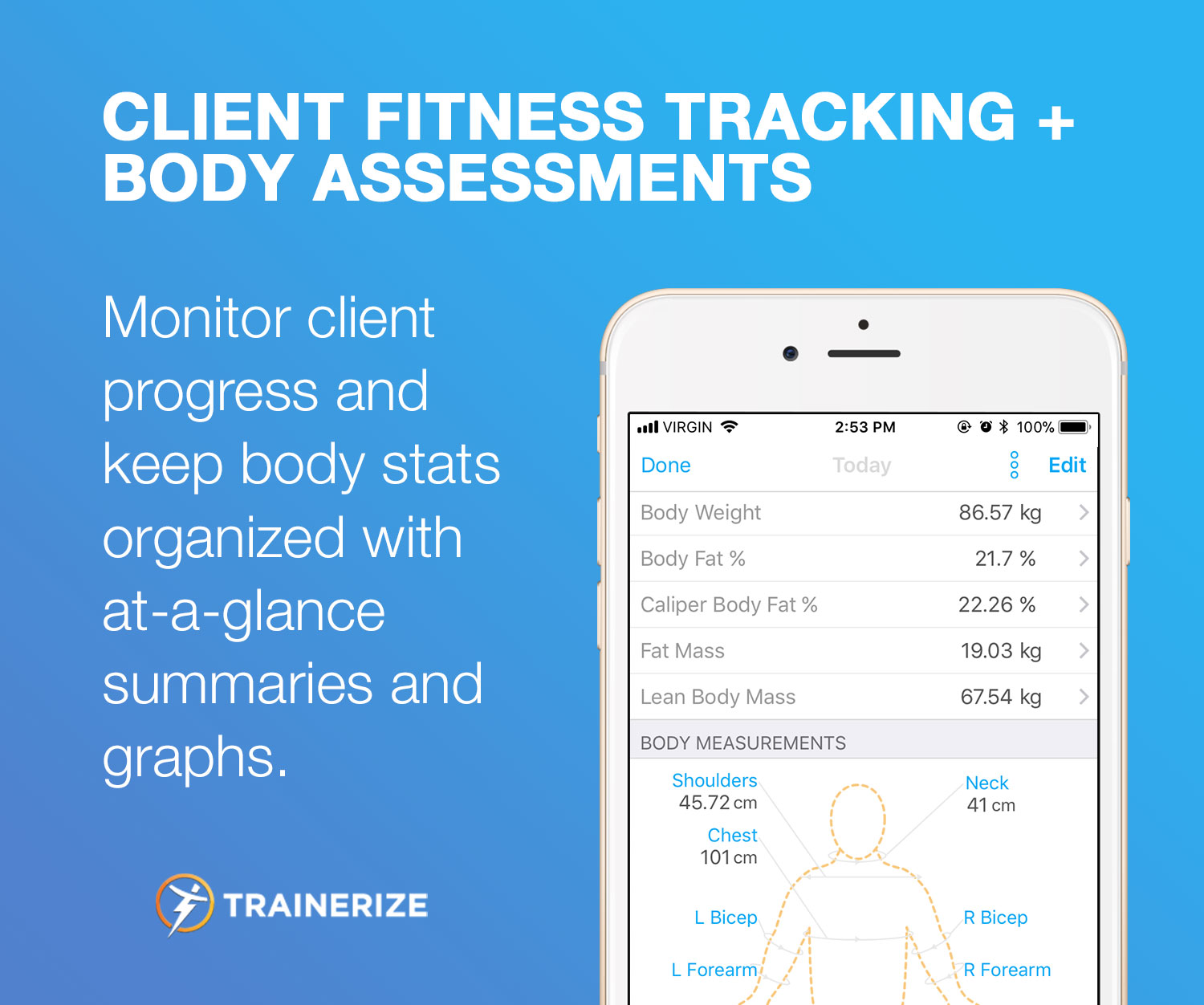 Client Fitness Tracking and Body Assessments
Monitor client progress and keep body stats organized and accessible with only a few clicks. Progress graphs and at-a-glance summaries make it easy to stay on top of things—even with a large number of clients.
Paperless Client Profiles, Attachments, and Billing
Go 100% paperless with digital client profiles. Store PAR-Qs and add attachments or notes, and access billing information in a flash. It's like a mini CRM, at your fingertips anywhere you go.

Group Training
Make personal training a social experience for your members, whether online, in-person, or both. Use training groups to deliver a master program to multiple clients at once, then keep them engaged and motivated with an in-app group chat.
In-app Messaging
Stay connected to your members and build a community for your fitness club using in-app messaging. Share club news and promotions, offer guidance and motivation, and respond to questions and training inquiries.
Business Automation
Save time and cut down on admin time by automating basic business functions. Set up automatic welcome emails for new clients, seamlessly deliver and collect consultation forms, engage with your clients at the right times through customizable auto-messages, and connect to over 1,000 other apps and platforms with our Zapier add-on.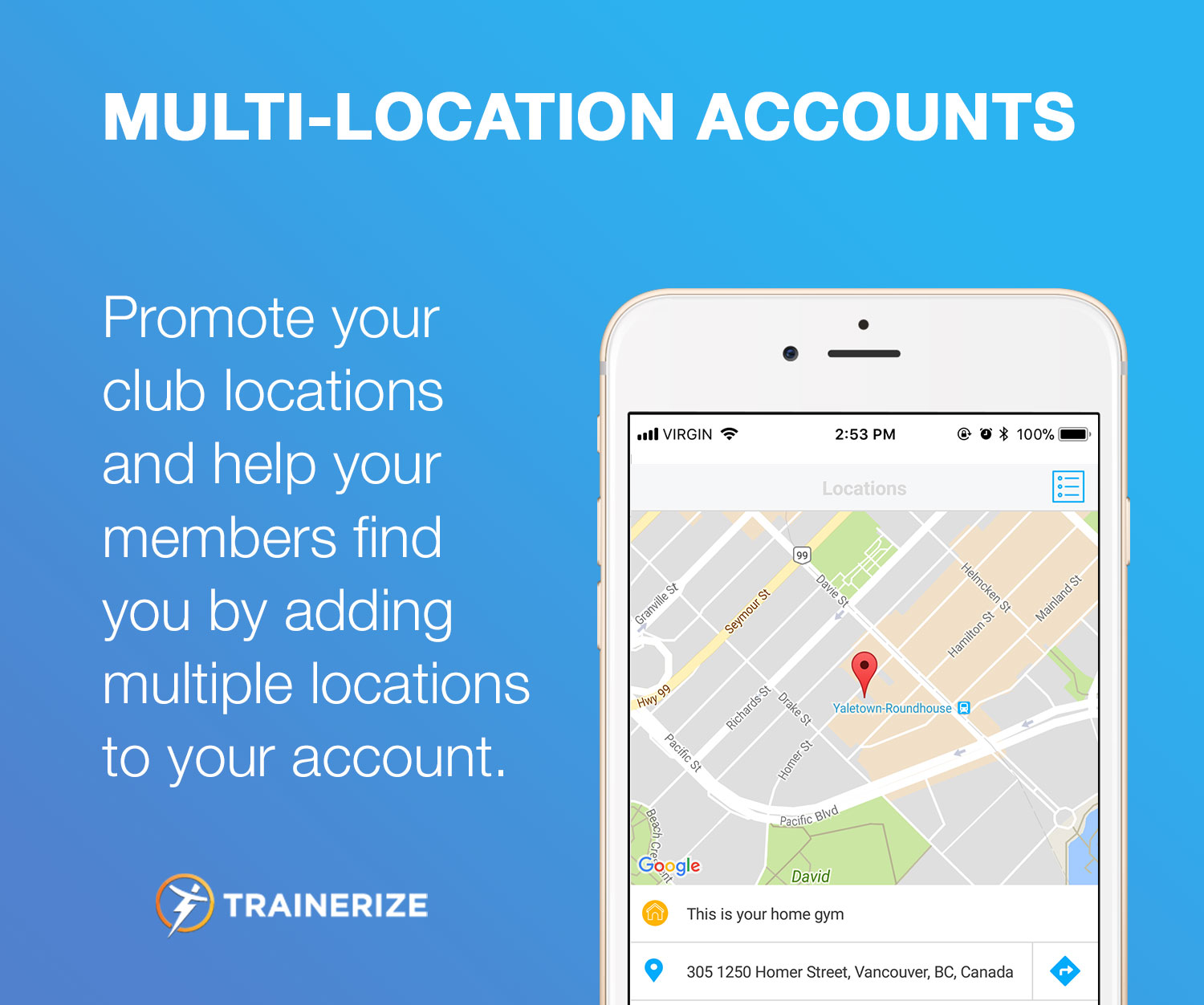 Multi-location Accounts
Promote your different locations and direct members to your club by adding multiple locations to your account.
Trainer Oversight and Access Management
Add your entire team of personal trainers to one account to manage your staff and keep everyone on the same page. With one account, you can share workout templates and programs across trainers, assign personal training clients to trainers, and manage permissions.

Business Reporting
Watch your business grow with in-app business reporting. Dynamically-updated graphs show your number of clients and revenue accepted through Trainerize Pay.
Add-ons and Integrations (Including Mindbody and ABC Financial)
Supercharge the power of Trainerize by connected to the most powerful apps and platforms for fitness and business, like Mindbody and ABC Financial.
With the innovation that digital fitness technology brings, fitness clubs equipped with Trainerize can deliver personal training services to more of their members by building uniquely modern, flexible, and affordable training options.
Add Trainerize to Your Fitness Club and Start Selling More Personal Training to Your Members.
Start your free 30-day trial today.