Once you have identified how Trainerize fits into your current business model, it's time to determine the pricing strategy for your members and clients, as well as for non-members who can buy online products.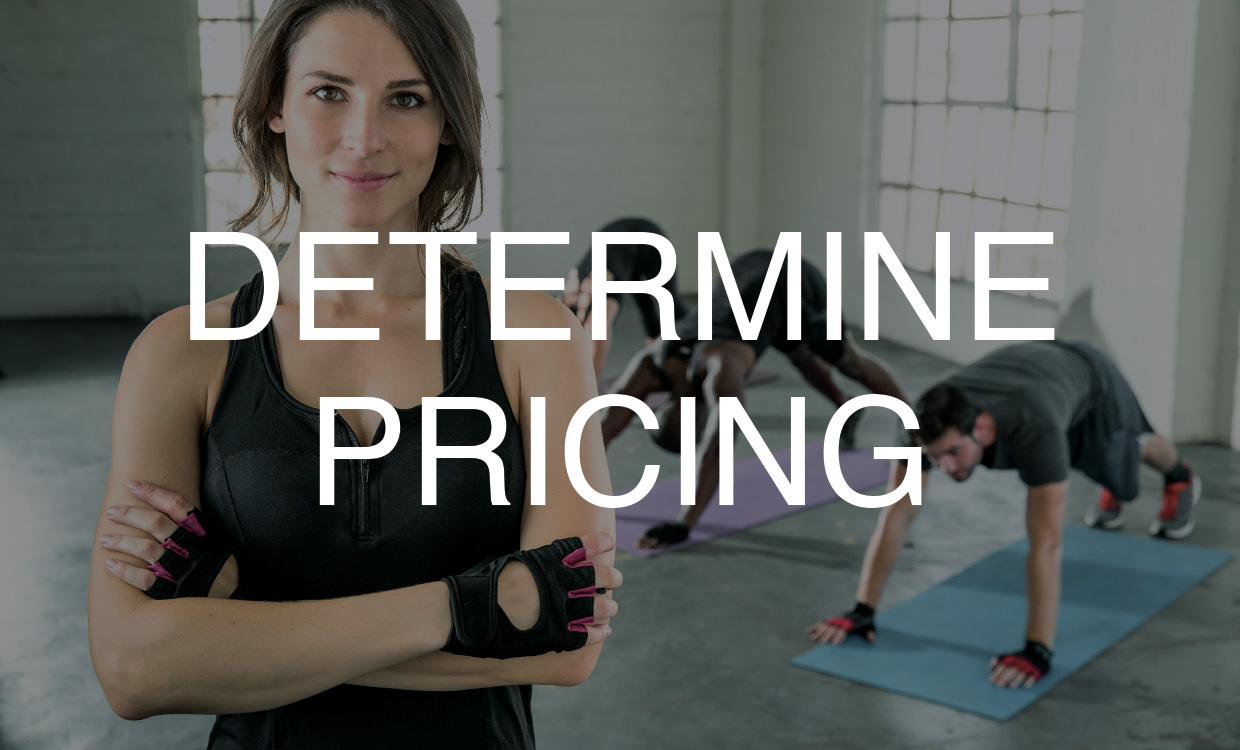 Determine your pricing
When pricing your Trainerize offerings, There is no true industry standard—rates fluctuate based on your business reputation, expenses, location, trainer experience, and many other factors. As a result, there's a wide range of pricing models to choose from, which is ultimately a good thing because it gives you complete control over your business. 
Nevertheless, pricing your Trainerize offerings is an important step in taking your business online and maximizing your potential revenue—especially if this is the first time offering this type of service. 
Some of the most common pricing models used by fitness clubs include: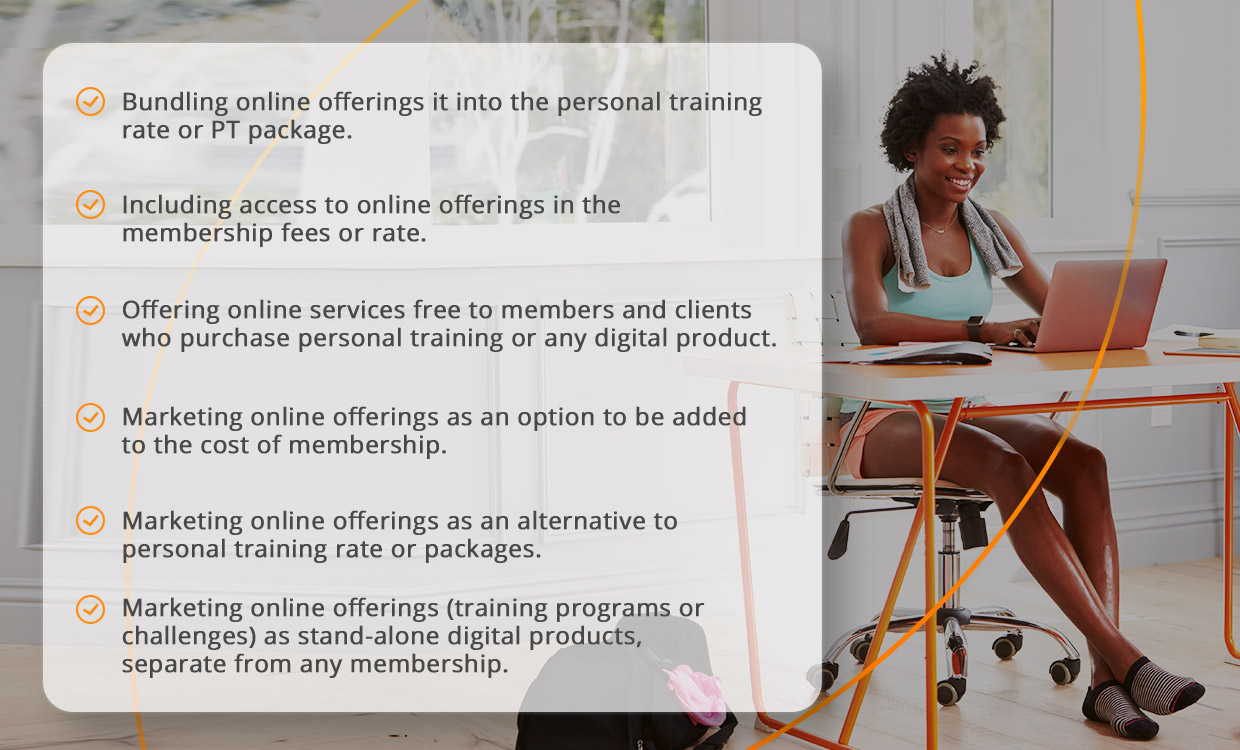 The pricing model you choose is entirely up to you, based on your business type, needs, and goals.
Read our pricing guidelines and best practices
There are 2 routes we recommend you consider when determining pricing for your online offerings. 
1. Think of your online offerings the same way you would any other offering in your gym
Just like any in-person offerings your business might provide, online offerings require an investment of time and resources, and provide a service to your clients or members. That means, just like with in-person services, you need to pay close attention to the ROI (return on investment) for your online offerings. 
The same way you'd price in-person services, break down your overhead costs, determine your profit margin and assign a price accordingly, making sure to consider loyalty metrics like increased member spend and retention. 
2. Think of your online offerings as a value add to existing services
In most cases, fitness businesses using Trainerize include their Trainerize offering as part of another service, promoted as a "value add". This is a great way to expose your members to your online offerings indirectly, while also making them feel like they're getting more for their money—an important factor in member spend and retention. 
A large number of fitness businesses opt to bundle their online offerings with their in-person training services, or to include access to the online offerings directly in the cost of a membership. Another common option is to run group challenges that use the online offerings for tracking and engagement. ROI for this type of pricing is reflected in member spend, more sales and increased member engagement.
Download this Pricing Guide [PDF] to learn how some of the leading fitness clubs have set pricing for their online offerings.
Learn more about pricing your online offerings: