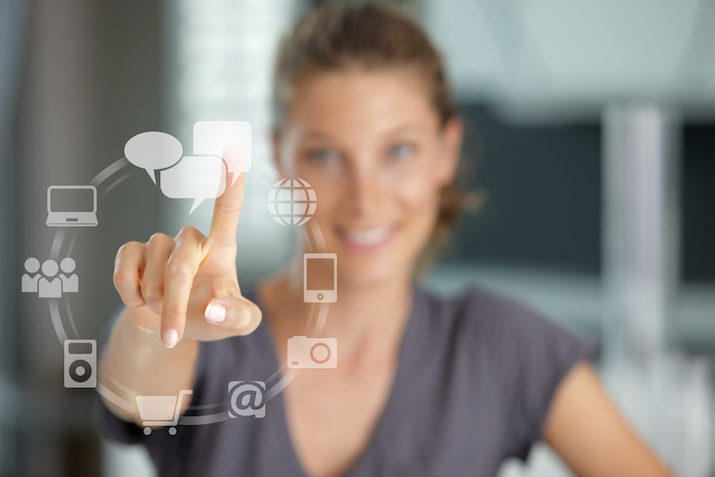 Personal trainers, particularly those that seek to attract online customers, must have a powerful marketing strategy and online presence in order to expand their business. The goal is not to find prospective clients, but to have them find and hear about you, whether through search engines, peer recommendations, or locally targeted ads.
Know your keywords
In order for people to find you, they have to search you. For these two actions to be connected, you would first have to figure out how to find yourself. Keywords and keyword strings are what bring curious consumers to your doors, and it is absolutely in your benefit to figure out what they're searching, and in which areas. Use tools such as Google Ad Words to filter keywords by volume and popularity, and then include them throughout your website content, urls, tags, backlinks, and so on. Otherwise, consumers are in the dark when searching for personal training, lowering your chances of exposure.
Hit where it hurts
Local SEO is a landmark of any successful marketing campaign, and even more so when it comes to locally offered services such as personal training. Build a local profile with search engine websites, and fill in all relevant information (such as address, phone number, website link, videos, reviews, etc.). If there is an easily accessible link for clients to leave reviews, you immediately boost the relationship marketing for your business as well.
Guest blogging
Everyone in the fitness world knows the popular blog/info sites, such as Fitness Magazine, Men's Fitness or BodyBuilding.com. Any personal trainer's goal is to be featured on such a website, as this will provide maximum exposure in the fitness community. The best way to do this is by being featured as a guest writer on one of these sites, establishing you as a fitness authority. This also gives you a high quality back-link to your website, meaning that your site will rank higher with search engines. Even though it might be painstaking to secure a guest blogging position with such a popular site, the traffic it will generate for your business will be well worth it.
Embrace new media
Consumers have totally changed how they absorb media, switching over to more visual mediums. YouTube is no longer just a video streaming site, but is a visual marketplace, acting as an extension of your businesses website with a direct link back to the Google search engine. Videos can be supported with tags and keywords, and can be linked to on different websites. Personal training should be especially tapped into video marketing, as consumers rely on videos for training and fitness information. Show potential clients what they can sign up for with powerful videos.
Brand yourself
Reaching out to authority websites is not just about creating back-links. It also serves to build your personal training brand, something without which, success is unachievable. Consumers tend not to relate to generic businesses, but will imbue greater importance and trust into businesses that have a reputable brand. There's different ways that one can go about this.
The main method is to build reputation based on word of mouth. When people are talking about your business, they're actually building your brand for you. This is the ideal way to do this, as you have the consumers doing the work. Obviously this doesn't happen on its own; you need to build client-business connections that will lead to this kind of positive feedback.
Following this, you can also build your brand by precisely crafting every aspect of your business, from your content, to your web design, and even your services. By picking out a signature look, and applying it across all aspects of your business, you create a uniformity that consumers can find appealing. (Think along the lines of Facebook or Apple).
Broaden your friend group
This one cannot be overstated enough. If you're not engaging with consumers on social media, you simply don't stand a chance of building a reputation. Sites such as Twitter, Facebook, Instagram, Yelp, LinkedIn, and all their connected apps and services provide opportunities for businesses to connect with consumers, whether directly or indirectly. Even something as simple as daily scheduled posts about personal training can be enough to attract potential clients, and the more active you are on social media, the more noticeable you become. Your website and blog should be connected with your social media, each one feeding off the exposure of the other. It's almost like putting your marketing campaign on steroids, while keeping it nice and natural.
Personal training takes more than a powerful physique and extensive fitness knowledge. If you hope to run a successful personal training business, you should be ready to adopt to modern marketing methods. The same way that you don't shy away from hard work at the gym, don't cut corners when it comes to marketing. Push that weight all the way!