As fitness professionals, you know that clients often encounter challenges when they strive to achieve their long-term goals and aspirations. When faced with these inevitable obstacles, a certified life coach can come in and provide support, guidance, and accountability to them make long-lasting and positive changes in their lives. For example, a lifestyle coach can work with clients on various aspects of their lives, including career, relationships, health, and finances, to name a few. In this post, we will explore what it takes to become a lifestyle coach, including certifications, education, and the steps involved.
But first, what exactly is a lifestyle coach?
Put simply, a lifestyle or life coach is a professional who helps clients create and maintain healthy and fulfilling lifestyles, unlike other coaches who focus on specific areas of a person's life, like career or fitness. Instead, a lifestyle coach generally takes a more holistic approach to coaching, addressing all areas of a person's life.
Additionally, a lifestyle coach works with clients to identify their goals, values, and aspirations and helps them develop strategies to achieve their desired outcomes. For example, this may involve helping clients improve their physical health, manage stress, cultivate healthy relationships, develop a fulfilling career, or find a sense of purpose and meaning in life.
Finally, lifestyle coaches use a variety of coaching techniques and tools, like goal-setting, mindfulness, and accountability, to support their clients. In addition to drawing from a range of disciplines, like psychology, nutrition, and fitness, to provide comprehensive guidance and support.
Overall, a lifestyle coach helps clients achieve a sense of balance and well-being in all areas of their lives, empowering them to live their best lives and reach their full potential.
What is a Certified Life Coach?
A certified life coach works with clients to help them achieve their personal and professional goals. Certified life coaches use various tools and techniques to help their clients identify their strengths and weaknesses, develop strategies for personal growth, and make positive changes in their lives. A certified life coach has completed a specific training program and obtained a certification that verifies their expertise in the field.
Life Coach Certification and Education
While life coaching is an unregulated industry, obtaining a certification from a reputable organization can provide credibility and validate your skills as a coach. Numerous organizations offer life coaching certifications, each with its own unique training programs, requirements, and credentials.
When choosing a life coaching certification program, it's important to consider factors like the program cost, the time required for completion, the program's reputation, and the level of support the organization provides.
Some well-known and popular organizations that offer life coaching certifications are listed below.
🔗 Make the shift to Strategic Marketing:
The FitPro's Guide to Getting Your First Sale

International Coach Federation (ICF)
The ICF is one of the most recognized organizations in the coaching industry and offers three levels of coaching credentials: Associate Certified Coach (ACC), Professional Certified Coach (PCC), and Master Certified Coach (MCC). To earn an ICF certification, coaches need to complete a coach-specific training program, have a certain number of coaching hours, and pass a written and oral exam.
Institute for Professional Excellence in Coaching (iPEC)
The iPEC is another well-respected organization that offers a comprehensive training program in the field of life coaching. The iPEC program emphasizes the "Core Energy Coaching" methodology, which is based on the principle that clients can achieve greater success by tapping into their inner resources and shifting their perspectives. iPEC offers three levels of coaching credentials: Certified Professional Coach (CPC), Energy Leadership Index Master Practitioner (ELI-MP), and Master Practitioner in Coaching (MPC).
Life Coach Training Institute (LCTI)
The LCTI is a newer organization that's quickly gaining recognition for its comprehensive training program and supportive community. The LCTI program is based on the principles of positive psychology and focuses on helping clients achieve personal and professional success. LCTI offers three levels of coaching credentials: Certified Life Coach (CLC), Certified Master Life Coach (CMLC), and Certified Professional Life Coach (CPLC).
Ultimately, the decision to obtain a life coaching certification and which organization to choose is up to you. So be sure to do thorough research and choose a program that aligns with your values and coaching philosophy.
How to become a lifestyle coach in 5 steps
If you are interested in becoming a lifestyle coach, here are five steps you can take:
Step 1: Assess your skills and experience
Before embarking on a career as a lifestyle coach, it's important to assess your existing skills and experience. This can include personal experience in areas such as health and wellness, as well as professional experience in coaching or related fields.
Ask yourself questions like: What are my strengths and weaknesses as a coach? What areas of lifestyle coaching am I most interested in? What gaps in my knowledge or experience do I need to fill to become an effective coach?
By taking the time to do a thorough self-assessment, you can identify areas of development and determine the best path forward for your career as a lifestyle coach.
Step 2: Choose a coaching niche
As a lifestyle coach, you'll have the opportunity to work with a wide range of clients across various areas of their lives. However, it can be helpful to choose a coaching niche that aligns with your interests and expertise.
Some common niches within lifestyle coaching include health and wellness, career development, personal growth, and relationships. By specializing in a particular area, you can develop deeper expertise and attract clients who are seeking guidance in that specific area.
Step 3: Obtain a certification or formal training
While certification is not required to become a lifestyle coach, obtaining a certification or formal training can provide you with valuable skills and credentials to help you stand out in the competitive coaching industry. Look for programs from reputable organizations like the ones mentioned above. 
Finally, look for a certification program that will cover topics like as coaching techniques, ethics, and business practices. They may also offer mentorship opportunities and other resources to support your development as a coach.
Step 4: Build your coaching business
Once you have the necessary skills and training, it's time to start building your coaching business. This can include developing a brand and website, networking with potential clients, and marketing your services through social media, advertising, or other channels.
Additionally, it's also important to develop a clear pricing and branding strategy for your services, as well as establish effective communication and coaching processes with your clients.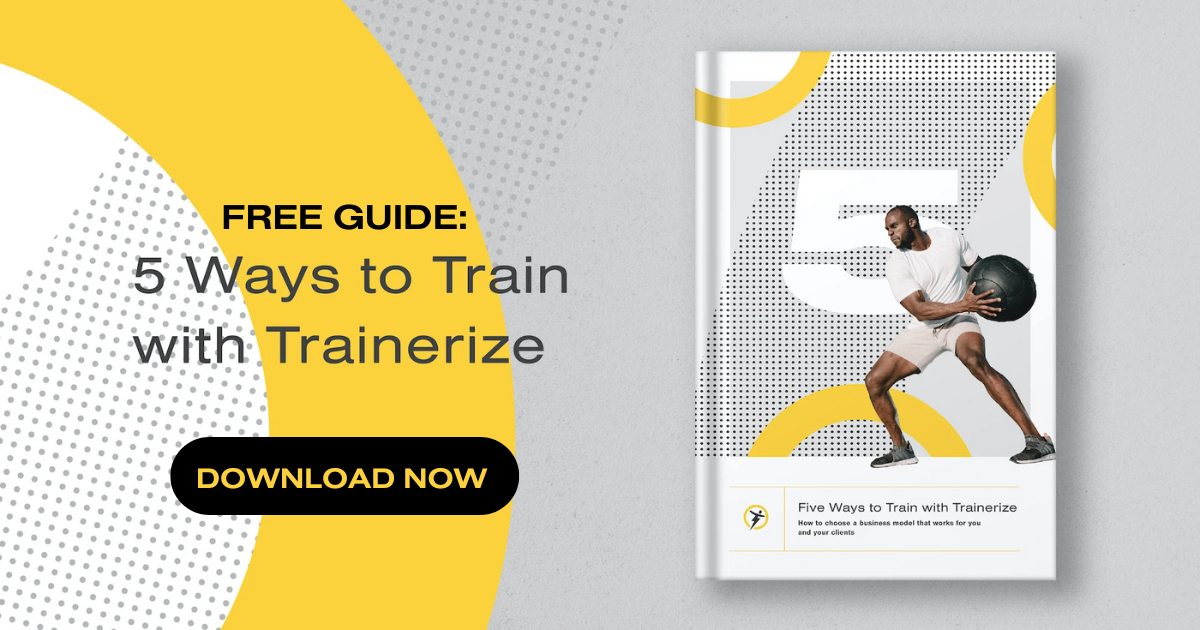 Step 5: Grow and expand your client base
As you begin working with clients, it's important to focus on delivering high-quality coaching services that meet their needs and help them achieve their goals. Word-of-mouth referrals can be a powerful tool for growing your client base, as can marketing efforts that target specific audiences or niches.
Consider expanding your coaching business by offering additional services, such as online coaching or group coaching programs. You can also look for ways to collaborate with other coaches or businesses in complementary fields, such as fitness or nutrition, to reach new audiences and provide more comprehensive services to your clients.
By following these steps, you can establish yourself as a successful lifestyle coach and help your clients achieve the balance, fulfillment, and well-being they desire in all areas of their lives.
Ready to get started? 
Trainerize can help you streamline your lifestyle coaching business. With Trainerize, you can create customized workout and nutrition plans for your clients, track their progress, and communicate with them through in-app messaging. You can also offer online training and coaching, which can expand your client base and provide a more flexible coaching experience. 
In addition, Trainerize also provides business management tools, like billing and payment processing, that can save you time and help you focus on what you do best – coaching. Overall, Trainerize is a powerful tool that can help you grow your lifestyle coaching business and provide a more comprehensive coaching experience for your clients. Download your free 30-day trial to get started today.