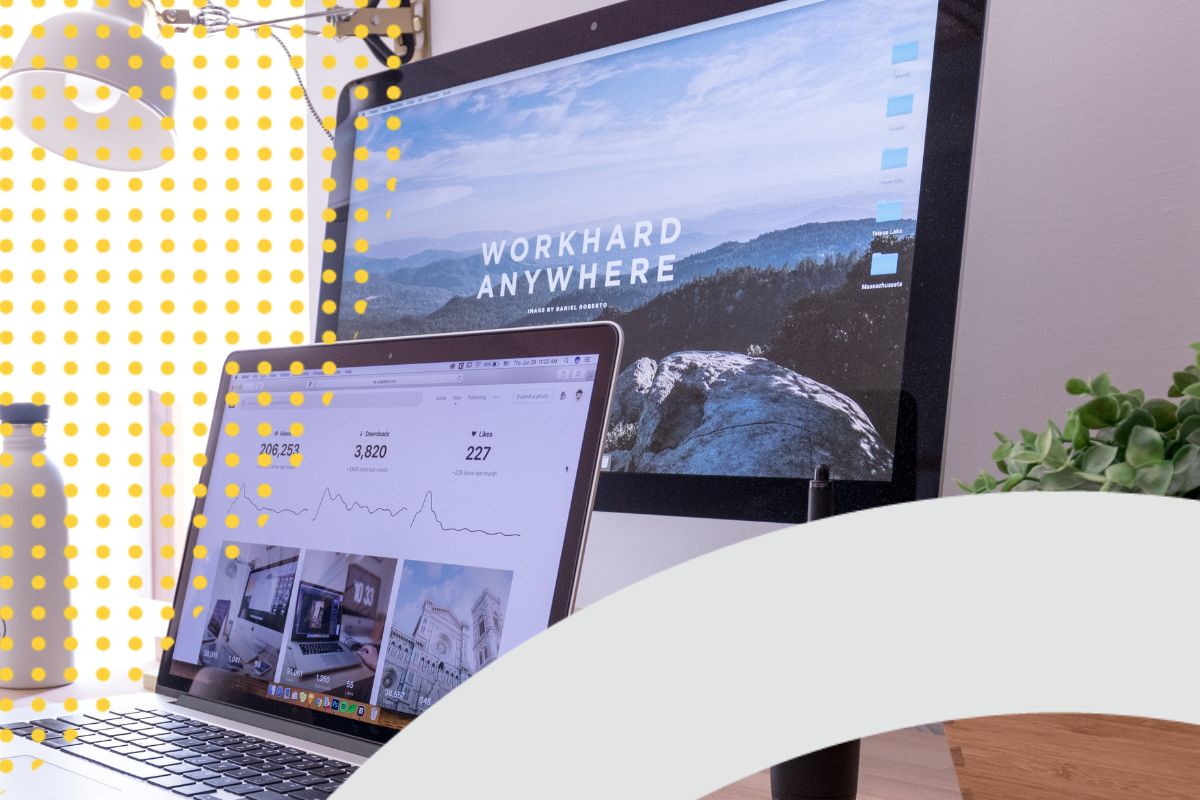 marketing
Wondering what the best website builder personal trainers is so that you can create a stand-out website for your fitness business? We've rounded up a list of our 10 favorite website builders for personal trainers to help you build a website that drives sales, showcases your expertise and helps you stand out from the competition. 
1. Wix 
 Wix is a great website builder for any fitness professional. The user-friendly interface with drag-and-drop features makes it easy for you to build a website without any coding skills.
Wix also offers a wide range of templates specifically designed for personal trainers, which can be easily tweaked to match your brand and style. In addition, the platform's e-commerce integration makes it easy to set up online payment systems to sell your services and merch directly from your website.
Additionally, Wix websites are optimized for viewing on all devices, including smartphones and tablets, which is important for personal trainers who want to reach a wider audience.
Finally, their pricing is also affordable, and they offer a wide range of SEO tools to help you rank higher in search engines when potential clients search for your services online.
Stand out features: 
900+ templates to choose from 

An app store with over 300 free and paid integrations

Leverages AI to make building your website easier
Price: 
Squarespace
One of the best things about Squarespace is its range of beautiful design templates that are visually appealing and can be easily modified to match your brand and style. Squarespace's simple e-commerce function also makes setting up your online payments a breeze. 
Additional Squarespace offers many built-in SEO tools to help you grow your organic traffic. They also provide reliable hosting to ensure your personal training website is always up and running, even during high-traffic periods.
Another stand-out feature is their integrations that allow you to integrate with various third-party apps and tools, such as email marketing platforms and scheduling software, making it easy for you to manage all aspects of your business from one platform.
Finally, Squarespace offers 24/7 customer support which is helpful for anyone new to website building. 
Stand-out features: 
Modern personal training website templates

Built-in SEO, social and e-commerce tools 

Easy to integrate quote blocks for customer reviews
Price: 
$16-$49 per/month
Site123
Site123's user-friendly interface makes creating a professional website easy for anyone, even beginners. Like many of the other platforms, they have a variety of pre-designed templates and a drag-and-drop editor to make building your stand-out website easy. 
In addition, Site123 offers a range of templates designed specifically for personal trainers and fitness professionals. These templates include features like a class schedule, service offerings, and more, all of which can be easily customized to suit your needs.
Finally, Site123 is SEO-Friendly and affordable. They offer a range of pricing plans, including a free plan with basic features, making it an affordable option for personal trainers just starting out.
Stand-out features: 
Built-in SEO tools for beginners

Integrates with Zen Desk chats 

An inexpensive choice
Price: 
$0-$12.80 per/ month
WordPress 
One of the best things about WordPress is how easy it is to customize. However, you do have to have a bit of coding knowledge to get the most out of it. 
Like many other website builders, WordPress offers a wide range of themes and plugins. Their huge library of themes and plugins helps your website run more smoothly. 
As a platform, WordPress is also known for its SEO-friendly architecture, which can help personal trainers rank higher in search engine results and reach more potential clients online.
Additionally, they are a cost-effective open-source platform, which means that it is free to use, and the cost of creating a website with WordPress is mainly in the form of hosting and premium themes or plugins.
Finally, while it  does require a bit more technical know-how than some other website builders, it is still user-friendly and provides a wide range of tutorials and res
Stand out features: 
Ecommerce features

Powerful SEO tools on the Business plan and higher

Built-in social sharing
Price: 
$4-$45 per/month
Weebly
Weebly is another good option for personal trainers because it provides a user-friendly platform that requires minimal technical expertise. Not only does it have a wide variety of templates that are user-friendly and customizable, but they're one of the lowest-priced website builders available on the market.
For between $0-$30, you can have a high-quality website that reflects your brand and looks good on a desktop and mobile. 
Finally, Weebly offers a great blog feature, and you can easily integrate email platforms like Mailchimp so that you can capture new leads and funnel new clients through your business.
Lastly, WordPress has a large and active community of users, which means you can find help and support for your website whenever you need it.
Stand-out features: 
Built-in guides to help make website building easy

A very intuitive dashboard

Mobile app to edit your site on the go
Price: 
$0-$26 per/month
6. Ukit
Like many other website builders, Ukit's makes it easy for personal trainers to create a website. They offer a wide range of templates, pre-designed blocks, and widgets, allowing you to create a professional website that gets noticed.
Ukit has a wide range of templates to choose from that that are specifically designed for personal trainers, gyms, and fitness studios. These templates include pre-built pages for services, classes, trainers, pricing, and more. 
All of Ukit's websites look great on mobile and provide a range of SEO tools to help your website rank higher in search results, including adding meta descriptions, alt tags, and other SEO elements.
Finally, Ukit offers a range of pricing plans, including a free plan with basic features, making it an affordable option for personal trainers just starting out.
Stand out features: 
Analytics tools to help you scale

Built-in CRM tool for clients

Easy to customize templates
Price: 
$9-$15 per/month
7. Fitpro 
Fitpro is a website builder specifically designed for personal trainers, fitness professionals, and gym owners. Their wide range of fitness templates definitely reflects that. 
Like many other platforms, they have a built-in client management system that allows you to manage client information, schedules, and billing in one place.
Fitpro integrates with most online booking and payment systems, allowing you to take bookings and receive payments from clients directly through their website.
You'll find that as a website builder, it's a little pricier than some of the others on the market. But, the fact that fitness websites are their business makes it a great option for any personal trainer to choose. 
Stand out features: 
Drag and drop features

Fitness image galley

Easy to use 
Price: 
$ 55-$60 per/ month
8. Vevs
 Although it's not specifically designed for personal trainers, Vevs offers a range of templates and features that make it a great choice too. 
One of their stand-out features is their block displays which allow you to show off testimonials and reviews of happy customers all across your website. 
Vevs is a particularly great platform for reservation-based businesses, so when it comes to personal training, if you're a one-person show, it may be more than you need. 
Vevs is also reasonably priced, and for $99, you can have a website platform for a year. 
Stand out features: 
Advanced scheduling and booking options

A robust editor to customize templates

Testimonial displays
Price: 
$99 per/year
9. IM Creator
If you offer any type of health coaching or nutrition coaching in your business, then IM Creator is a great option. The platform offers a lot to choose from, including SoundCloud audio and the ability to comment on Facebook directly from the platform. In fact, IM Creator's social media integration capabilities are one of its stand-out features.
If you plan on adding blogging to your website, the built-in blog features come in handy and allow you to create high-value blog posts that not only resonate with your clients but help you stand out online. You can also easily connect your Google Analytics account to get results right in the platform. 
Overall, it's an excellent choice when it comes to building a personal training website that is beautifully branded and appeals to your target audience.  
Stand out features: 
Great social media integration

Incredibly mobile responsive

Built-in marketing tools
Price: 
$free- $350 annually
Hostinger
Hostinger is a popular website builder that easily integrates media, which is great for any personal training looking to add videos of their services to their site. 
Another great feature about Hostinger is that it integrates with a variety of third-party tools and apps, including online course platforms and membership management software like Trainerize so that you can easily manage your clients and members from one place.
One of Hostinger's stand-out features is its speed and performance. As a company, they've invested heavily in their infrastructure, and they have great storage and a network of data centres to minimize latency and ensure the high performance of your website at all times. So, post all the videos you need because Hostinger can handle it. 
Stand out features: 
Unique templates

AI powered tools

Free ecommerce features
Price: 
Website hosting for $2.79 per/month
Now that you know what website builders are available it's time to build your own stand out website. Trainerize can help you manage and interact with your clients and more.
Ready to get started, download your free 30-day trial today!