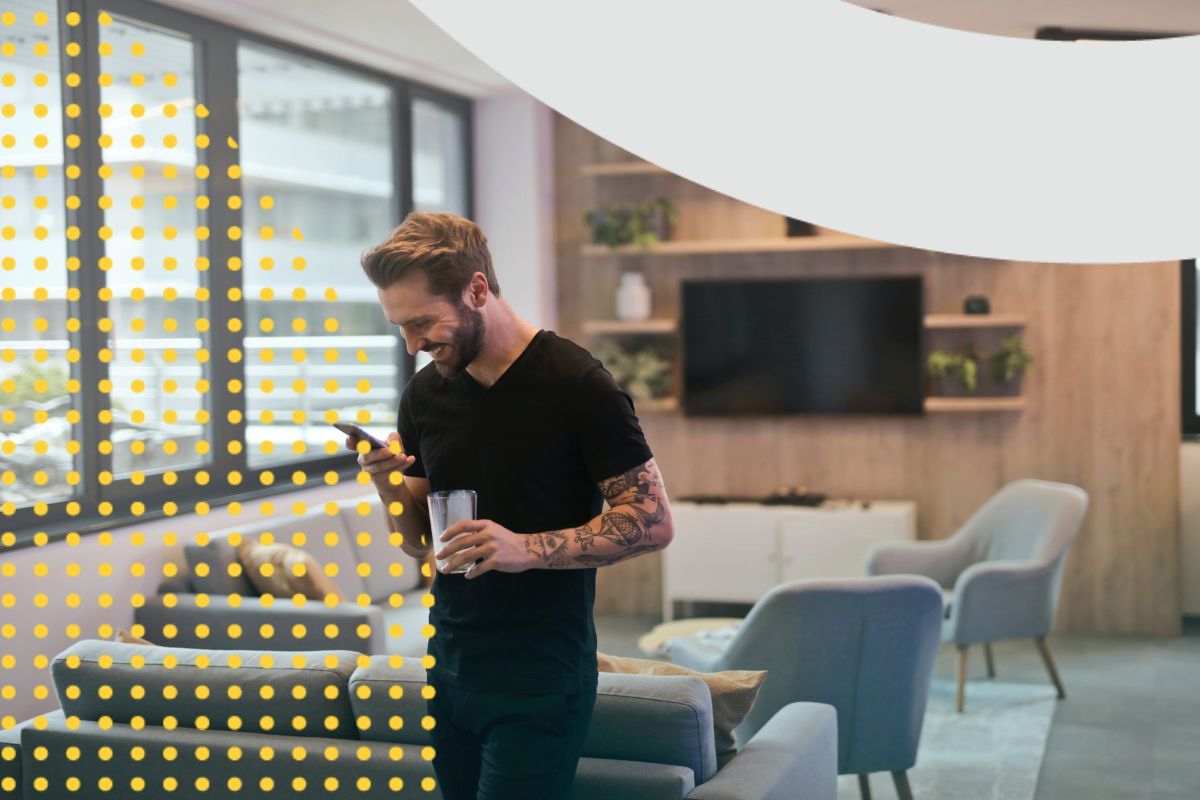 The importance of online marketing for personal trainers
At Trainerize, we speak with personal trainers like you every single day. And, if there's one thing we've learned, it's that you love helping people. 
Being a personal trainer is emotionally rewarding. We know that you got into this game to make a difference in the lives of others. To provide knowledge, guidance and support to help clients transform themselves and achieve often unimaginable goals.

We also know that you didn't come here to become marketeers!

But, with the way the fitness industry is in 2023, it's hard to do the former without the latter. Savvy digital marketing is now the best way to reach the people who need your help the most.

The internet has enabled personal trainers to take on clients in their hometowns, neighboring cities and abroad. While this provides a huge number of potential clients, it also creates lots of competition. 
However, even with the smallest of marketing budgets, there are some simple steps you can take to stand out from the crowd. These simple online marketing tips will go a long way to helping you secure new clients.
🔗 Kick off your online training business!
FREE GUIDE: Get 30 Clients in 30 Days
Easy online marketing tips for personal trainers
#1: Invest some time in local SEO work
Search Engine Optimization, or SEO as it's commonly referred to, is the practice of creating content optimized to appear among the top search engine results. Basically, it's what you need to do to make sure that when someone goes to Google or Bing and searches for something related to your business or services, your website or digital profiles show up.

SEO is a fantastic place to start, not only because it's virtually free and fairly easy to learn, but because, when done right, it can have a lasting impact on how potential clients find you and your business, your web traffic, and your brand awareness. 
If your business has a physical location or serves a specific geographic area then it can highly benefit from local SEO. Local SEO is a search engine optimization strategy that will help your business be more visible in local search results on Google.

Working on your local SEO involves optimizing your company's online presence in ways that will make sure you show up in search results for queries coming from or related to the geographic region you serve. 
A crucial part of this is registering your business with Google My Business. This will help your business to appear as one of the top search results should people search something like "local personal trainers" or "gyms near me".
It also enables you to inform searchers of your opening hours and to show how highly rated your services are. As part of your local SEO work, you should also encourage happy clients to leave positive reviews on your listing—a higher star rating is good for your brand and attracting new customers.

Another key aspect of local SEO work includes creating locally relevant content for your site. This includes both optimizing your web pages for local terms (e.g., "Vancouver-based personal trainer", "One of Denver's top-rated studios") and creating blog content that's relevant to the people in your area (e.g., "7 best places for outdoor workouts in Seattle").
Check Out: How To Start A Fitness Blog
#2: Harness the power of social media
Any personal trainer not using social media to increase their brand awareness is missing out massively. There are so many ways you can use it to stay fresh in the minds of your clients. 
Frequent posting:

Being a regular poster is an easy way to increase your visibility. It's a great way to keep your followers and customers updated on news and availability. Plus, many social media platforms have algorithms that reward consistent posting schedules with more reach and visibility.

Sharing the love:

Clients love to feel valued and an easy way to do this is by praising them online. Take the time to share some pictures of your clients killing it (with their permission first, of course)! In return, ask them to share your posts. This will boost how many people see your content and raise your brand awareness among your existing clients' networks.

Educating and inspiring:

Pretty pics of acai bowls and sunsets are great, but social media can be used for so much more. Sharing informative social media posts is a great way to educate your clients and to demonstrate how knowledgeable you are in your field. Whether it's daily tips, workout clips or sharing blog posts from your website, it's a worthwhile way to boost your exposure and

motivate

your followers. Don't forget to engage in conversations and reply to messages about your business!

Running competitions or giveaways:

A great way to get noticed on social media platforms is to run competitions. In exchange for followers, post shares, or even a form submission, offer a reward. This could be some free classes or a well discounted membership, something that truly offers value and piques the interest of the winner. Not only can it lead to new sign-ups, but a whole lot of people can become aware of your brand! 
Trainerize Tip: Be sure to use the right platforms for your posts. Posting workout videos? These are more likely to see success on platforms like Instagram and TikTok. Promoting a corporate wellness campaign aimed at business owners/decision makers? This is more likely to take off on LinkedIn. Sharing the same post at the same time on all platforms can really tire your followers out!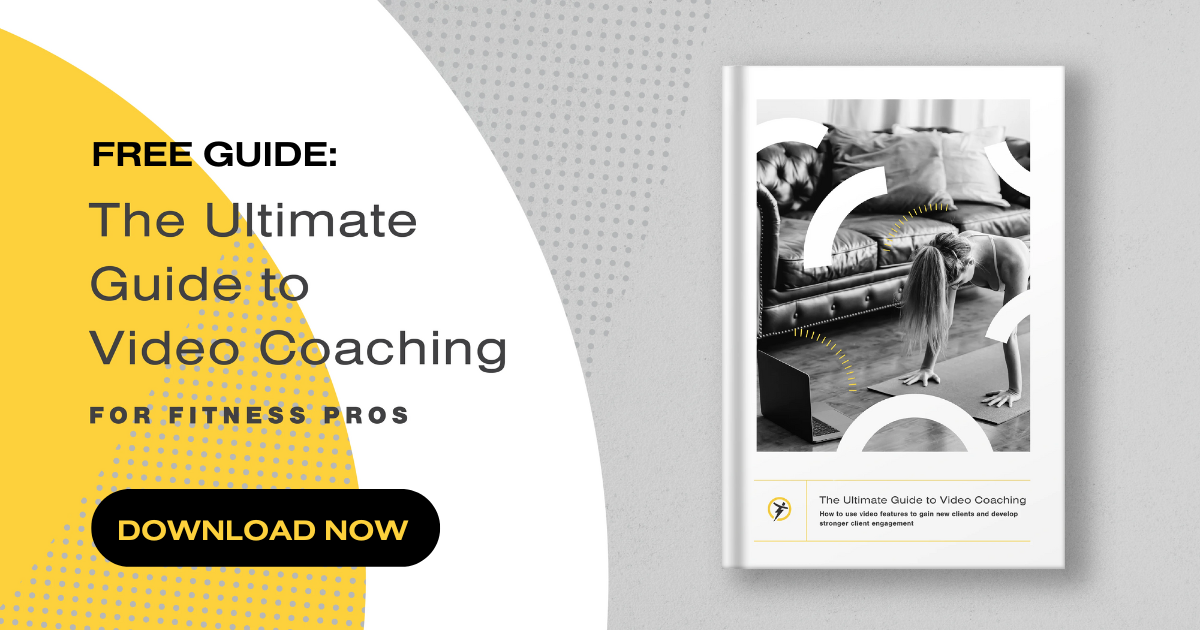 #3: Set up a referral system
There's almost nothing more power than the recommendation of a friend or family member. Which is why referrals are a great way for both gyms and personal trainers to attract clients.
It can be as simple as reaching out to your existing clients via email or text message, encouraging them to pass along a special offer to their friends and family. To encourage your existing clients to make the recommendation, you can also offer rewards or incentives for referrals (e.g., get a $20 credit for every new client referred).

According to the Wharton School of Business, the Lifetime Value of a referred customer is 25% higher than that of other customers, so they're always worth that slight extra effort.
Trainerize Tip: You can also use cross-referrals to boost your local clients. Ask other local health professionals (physios, nutritionists, etc.) to refer you to clients looking for a personal trainer in exchange for a similar favor.

Check Out: Why Cross-Promotion Should Be Your Fitness Business's Secret Marketing Sauce
#4: Share client success stories
Another great way to build up your reputation and attract potential clients is by showing real life examples of success. In fact, the stats show that 72% of consumers say positive testimonials and reviews increase their trust in a business.
You can easily build inspiring content by adding testimonials from some of your best clients to your website. If you have clients that have had impressive results or love using your services, ask them to share with you exactly how you've helped them and why they keep coming back.

You can organize all of their feedback into a format that's easy to read and publish on your website (or if you're feeling up to it, a video is even better!). Don't forget to share these testimonials on your social media pages and to tag your clienst. They'll be happy to re-share on your behalf as it will make you both look good, all while boosting your reputation and increasing the number of people who see your page.
Check Out: 7 Fitness Incentives To Build Customer Loyalty
#5: Share your knowledge in webinars
You're a skilled fitness professional, with years of experience under your belt, and a wealth of knowledge. Why not put all of that to use by hosting regular webinars? 
Your time and knowledge is valuable to prospective clients, and by giving it away (even just an hour of it!) for free, you can capture the attention (and contact information) of prospective clients. 
Make sure to promote your webinars on your social media channels, your website, and through any mailing lists you have to drum up interest and registration.
To really entice sign-ups, tease a special offer that you'll announce in the webinar!
Speaking of webinars, at Trainerize we recently ran one we think you'd love! 
Check out: How Fit Pros Can Win the Digital Marketing Game in 2023
We gathered some of the fitness industry's finest experts and thought leaders. They shared valuable insights that will truly help any personal trainer to build a fitness brand, grow their online presence and find new clients. 
– – – 
About Trainerize
At Trainerize, we make it easy to onboard new clients, and even easier to retain existing ones. Our software enables personal trainers to build and maintain strong client-trainer relationships—both online and in-person. 
Join the thousands of fitness businesses and professionals already using Trainerize and by starting your FREE 30-day trial today.