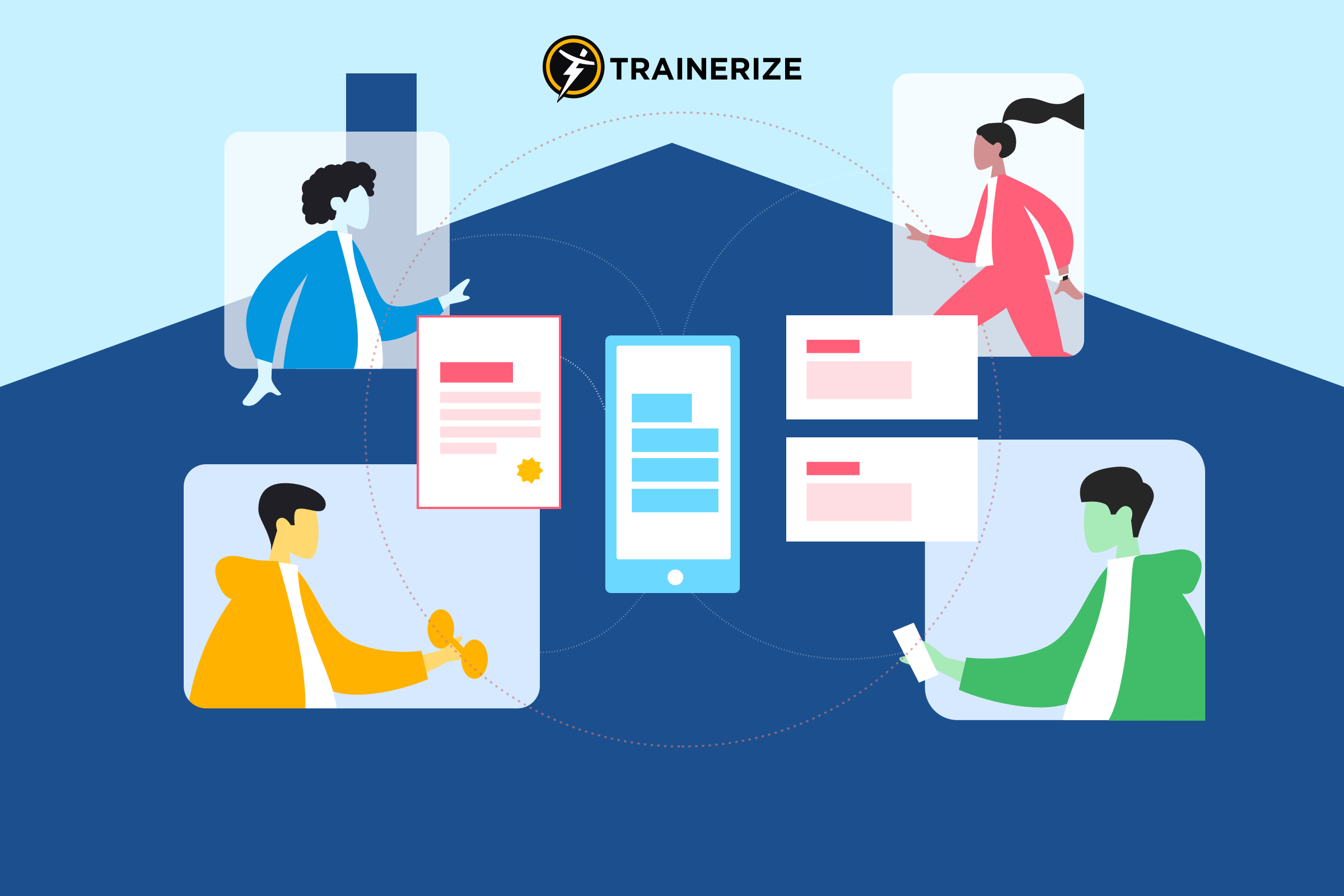 As you probably know by this point, the recent outbreak of COVID-19 is affecting all of us on a global scale.
The normal rhythm of day-to-day life is changing, and the ripples of the coronavirus will have an impact on all of us personally, economically, and from a business stand-point.
As we speak, many public spaces are experiencing shut-downs in order to limit the spread of Coronavirus and this includes gyms and fitness studios. Those that remain open, despite their best efforts and additional safety measures, are also experiencing a huge dip in member visits as many people are opting to stay home.
As people begin to cancel club memberships, fitness classes, and personal training sessions, as a fitness professional or gym owner, this could have a huge impact on your business.
So now what?
To make it through this time, it's important to think strategically and find creative ways to "corona-proof"  your personal training business. To help you do that, we've put together a 7-step plan that you can start using right now to:
➡ Mitigate financial risk, or loss of business as a result of the pandemic ✔
➡ Adapt to the changing needs of your clients ✔
As you begin to build your own strategy above all remember, everything is temporary and keeping calm through the chaos is very important. Our ability to adapt to challenging circumstances is the biggest factor in getting through the situation unscathed.
STEP 1: Get familiar with online training
If you're reading this, you're probably already familiar with online training and with Trainerize. You can skip ahead to step 2. But if you're new here, here's what you need to know:
Online training is personal training delivered 100% digitally, and Trainerize is an app that makes it happen. With Trainerize, you can build fitness programs, manage and motivate your clients, track progress, sell products, all while keeping clients engaged through messaging, videos and groups.
Using the app, you can create any custom workout, (complete with videos to demonstrate the proper form of each movement) and send it right to your clients! From their phone, they can continue their training despite gym shut-downs.
If you're brand new to the world of online fitness, now's the time for you to dive in headfirst and get up to speed with it as quickly as possible.
While you're taking a crash course in online training, start in on step 2 straight away!
STEP 2: Get in touch with your clients and check-in immediately
Right now it's very important to check-in with your clients and determine how their needs are changing. Chances are, they're probably in a state of flux with their routine as a result of the coronavirus.
Get in touch with your clients and talk to them about how you can help them stick to their fitness goals and training program during this time. In other words, come up with a backup plan before they can consider canceling their training with you.
The steps below should give you a good blueprint as you create that backup plan. The more prepared you are to provide solutions, the more reassured they will be.
Much like you would in an initial consultation, have a conversation with each client and gauge how they're feeling, how they're being impacted, and what their new routine will likely look like. Will they be working from home? Are they stressed or anxious? Will they have kids or other dependents at home with them when they normally wouldn't?
Use that information to create a plan that will help them adapt to their new temporary situation and alleviate any pain points they may have.
If your clients are used to in-person training online, make sure you also take some time to explain the concept of online training, how it differs from in-person training, and its benefits.
Once they're up to speed and you have all the information you need, you can get your clients set up on a program and provide them with all the tools they need to continue their fitness journey remotely despite these new circumstances.
Take your fitness business online.
Start your free 30-day trial of Trainerize. 
STEP 3: Build some at-home workouts and programs
You're an online training pro and your clients are on board to match the switch to digital. Now it's time to get down to business and start building or editing programs so that your clients can do them without needing to head to the gym.
Start by building some workouts that use either no equipment (bodyweight only) or limited equipment. (Hint: for an even faster option, you can find some pre-built options in the Trainerize Master Workouts Library!)
Customize them based on the information you gathered from your clients in step 2 and then set to work using them to create new or updated programs.
Add those clients who are new to online training into Trainerize and set up their program and message your pre-existing online clients to let them know their programs have been updated.
STEP 4: Use groups to keep social motivation alive
Social isolation as a result of the coronavirus is something that is likely to affect your clients. The motivation we gain from friends, colleagues, and workout buddies is a huge motivator that gets many people into the gym.
So what's the best alternative to in-person sweat sessions with a friend? Groups!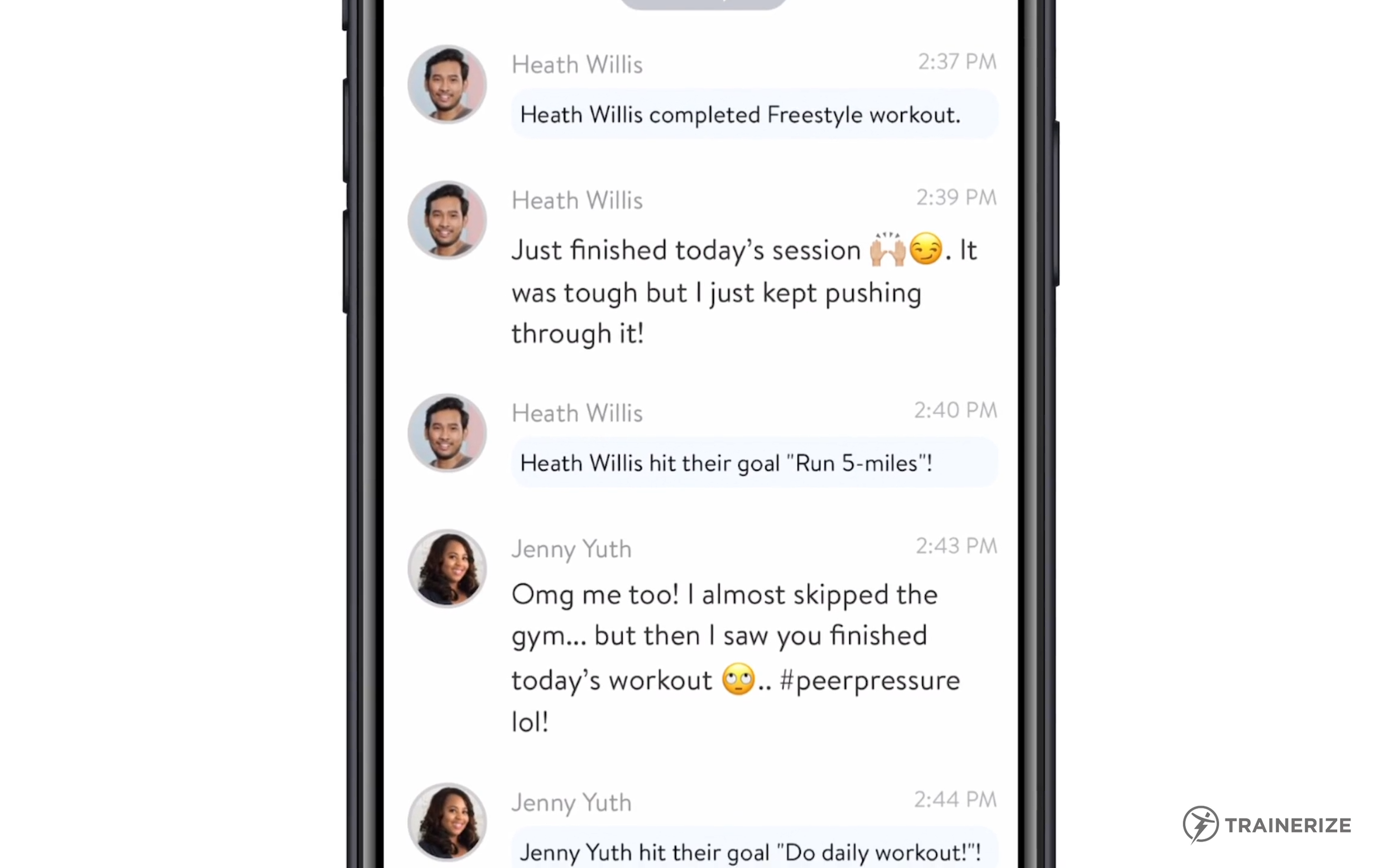 Create a Group to build a mini-community and keep people connected and motivated no matter where they're working out from! Groups will give your clients the ability to chat, share achievements, and create some friendly competition amongst each other.
You can also use groups to send video messages to multiple clients at once for an extra boost of motivation.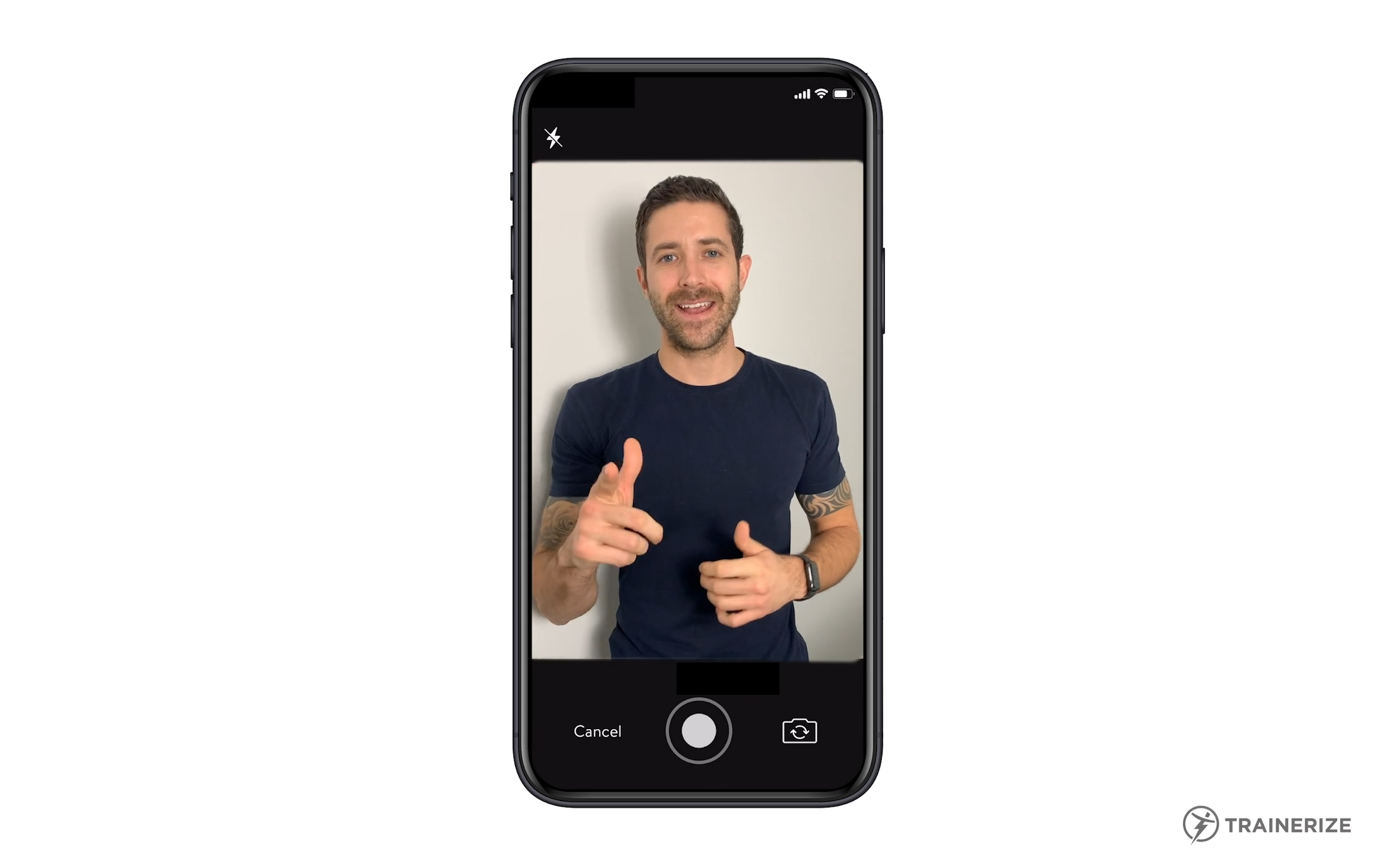 In the wake of a situation like COVID-19, the small personal interactions you have with clients online could make a huge difference and hold them accountable, so don't underestimate how important this step is in your plan.
Keeping your clients motivated and engaged is going to be what keeps them from canceling their sessions, and ultimately, that will be what keeps revenue coming in.
STEP 5: Start streaming your classes/workouts
Let's say you run a small studio, lead boot camps, or offer group training. If your studio needs to shut down, you're going to need to shake things up a bit. The best way to do that? Start streaming or recording your classes or workouts!
Start by connecting with your current clients/ attendees and establishing a weekly schedule, similar to or the same as the in-person classes you would usually run. The more consistent you can be, the more you can integrate with your client's lifestyle as their routines change.
You might want to build the class schedule as a program in Trainerize, attach it to a group, and add all your studio members into that group. This way, they can "complete" the workout and you'll know who attended and get to cheer them on.
Finally, make sure you have the tech side covered. Pick a video calling or streaming platform and make sure clients can find and access the link. If you've built the class schedule as a program in Trainerize where each class is set up as a workout, you can pop the link into the workout description.
PRO TIP: Schedule auto-messages before each "class" to remind members that it's starting soon.
This will help keep them on track and combat the many distractions they'll be facing when working out at home.
STEP 6: Market and Sell Your 100% At-Home Programs
You've got your existing client base covered. Check! But your work is far from done.
Right now there is a large population of people who are self-isolating as a precaution against further spread of the virus. Not only that, but many others are limiting their exposure to public spaces and may be craving activity or missing their usual fitness routine. As a result, people are going to be looking for new solutions to stay active and stick to their fitness goals.
Here's where those at-home workouts you already created will come in handy.
It's often the case that clients interested in at-home workouts are looking for an easy-to-follow program that doesn't involve complex periodization or progressions. They want a simple workout (or set of workouts) they can follow to help them get moving and fit some exercise into their day. (Think of this as an upgrade to at-home workout videos: same easy format but with more personalization!)
To deliver on this, create a program (or two!!) that can be done strictly at-home (or outdoors) with minimal space and equipment required. (Feel free to reuse or update one of the programs you've already created for existing clients!)
Next, start marketing this program. Post it on your website, share it though social media (using all the relevant hashtags), and get the message out to your immediate network of friends and family.
Use every tool at your disposal to get this in front of individuals who might otherwise be giving up on their fitness goals so you can help make sure coronavirus doesn't derail their entire life.
When clients make a purchase, all you have to do is add them to your Trainerize app; subscribe them to the program you've already created, and they're on their way to healthier living at home.
Clients can access the app for as long as you set the to program last for (consider making them anywhere from 1 to 3 months), and you can upsell them onto other training add-ons like a meal plan or habit coaching. When the program ends or the risk of COVID-19 declines, you can try moving them onto a new online training program or transfer them onto a hybrid model.
TZ TIP: If you're using Trainerize Pay, you can actually fully automate the client set up process the moment they make their purchase.
This is an easy way to increase your sales, boost brand awareness, and bring more people into your training business with less manual work.
How resilient is your business?
Don't let anything keep you down.
Start your free 30-day trial of Trainerize. 
STEP 7: Host an "At home Challenge"
One more option you could use with both existing and prospective clients is to run a "30-Day At Home Challenge" to keep people active and engaged from the comfort of their own homes. The structure of a 30-Day challenge is also helpful to help people build positive habits while spending time at home (instead of things like snacking on junk food or binging Netflix).
You can do this by using the "30-Day Challenge" template on Trainerize as a starting point (find it in the Master Programs Library!) and customizing it with activities that people can do from home. You could also attach the challenge to a group so that everyone is tackling it together—a great way to add a bit of socializing to a period of isolation.
In summary, although the coronavirus outbreak will have ripples and affect all of us in one way or another, there are steps that can be taken to safeguard your business and navigate uncertainty. We hope that you can use them to get through these new and unprecedented times.
Our goal at Trainerize is to help trainers, coaches and fitness professionals in our industry avoid potential downfalls of the pandemic.
If there's anyone you think that might benefit from this blog, share it with a friend or a colleague.