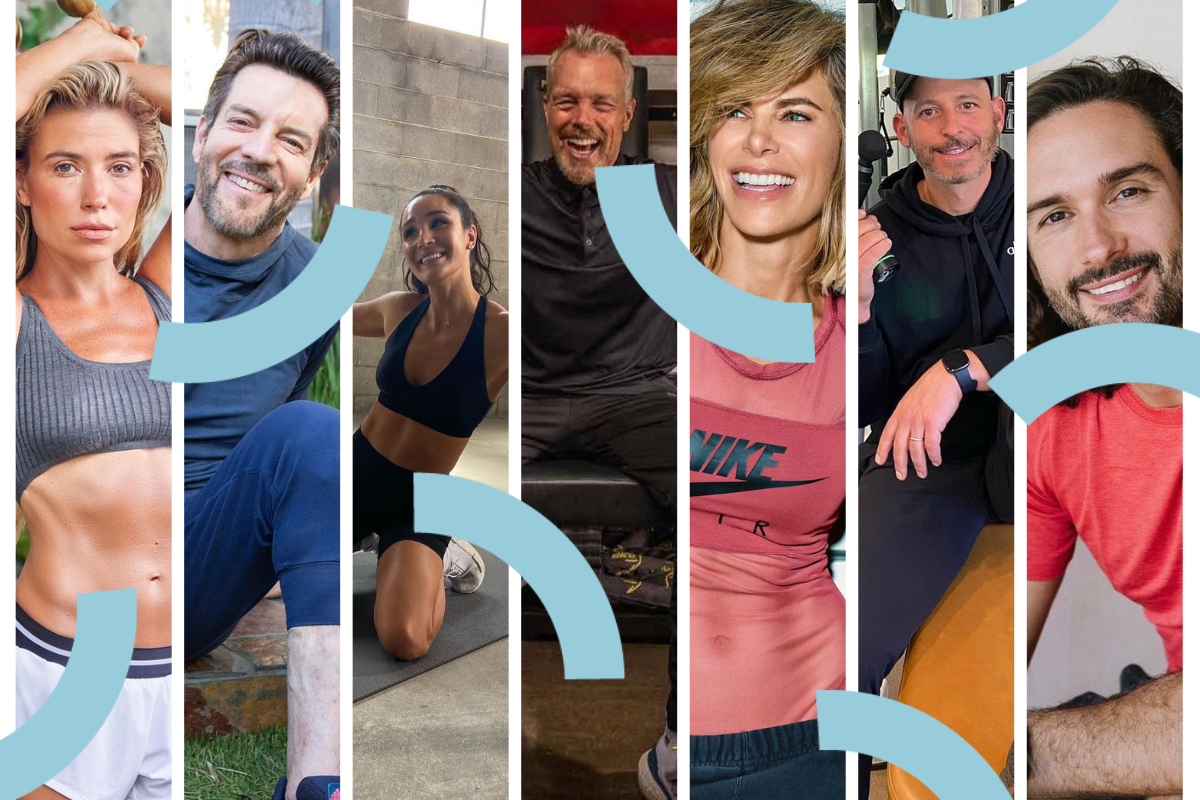 There's no specific answer to "how much do personal trainers make?". Amounts can vary depending on your location, the services you offer, your experience and many other factors.
But, for many, it's not about the money. Most people become personal trainers because they have a passion for fitness and a desire to help people be their best selves.
Some trainers have managed to build up huge personal brands thanks to years of hard work — and finding innovative ways to diversify their income. In this post we're going to take a quick look at some of the world's highest paid personal trainers, and how they got to where they are now.
* Please note that this article includes estimates of the net worth of these trainers.  
Tracy Anderson
Tracy Anderson is a personal trainer from the United States who gained fame for her celebrity clients, including Gwyneth Paltrow and Jennifer Lopez. She created a workout called the Tracy Anderson Method, which involves a combination of dance and strength training. She has also created several fitness DVDs and written books on fitness and nutrition. Her net worth is estimated at around $110 million.  
Kayla Itsines
Kayla Itsines is an Australian personal trainer and entrepreneur who rose to fame through her Bikini Body Guide fitness program. She has since created several other workout programs and a meal-planning and workout app called Sweat with Kayla. Itsines' net worth is estimated to be around $46 million. 
Check out: How to Make Money as a Fitness Influencer in 2023 
Harley Pasternak
Canadian trainer Harley Pasternak created his own workout program called the 5-Factor Diet. He went on to be the personal trainer for several very high-profile clients, including Rihanna and Halle Berry. He has also written several books on fitness and nutrition and has an estimated net worth of around $25 million. 
Joe Wicks
Joe Wicks is a British celebrity fitness trainer, also known as The Body Coach. Wicks rose to fame through his Lean in 15 program, which includes a combination of HIIT workouts and healthy eating plans. He has published several cookbooks and he has released numerous workout videos on YouTube and his website. He has many high-profile clients including Adele, and an estimated net worth of around $20 million. 
Check out: Best Fitness Affiliate Programs to Help Personal Trainers Earn Extra Cash 
Tony Horton
Tony Horton is a well-known American fitness personality who created the P90X workout program. He has written several books on the topics of fitness and nutrition and is known as a world-class motivational speaker. Horton has trained several high-profile clients, such as Bruce Springsteen and Ewan McGregor. His net worth is estimated to be around $20 million. 
Jillian Michaels
Jillian Michaels is an American personal trainer and television personality who has gained fame for her appearances on the television show "The Biggest Loser." Michaels created The Fitness App which has seen great success worldwide. She has also written books on fitness and nutrition. Michaels net worth is estimated to be around $18 million. 
Free guide: The Ultimate Guide to Client Engagement 
Gunnar Peterson
Gunnar Peterson is a personal trainer who has trained several high-profile clients, including Sylvester Stallone, Jennifer Lopez and Angelina Jolie. Peterson has worked as a fitness consultant for several sports teams, including the Los Angeles Lakers. He also helped develop fitness equipment specifically for functional training. His net worth is estimated to be around $15 million. 
How Trainerize helps personal trainers boost their income 
On average, independent trainers using Trainerize to run their personal training report a 154% increase in fitness service revenues.
With fitness, nutrition, and habit-coaching features, plus in-app messaging, progress tracking, and more — it's everything you need to motivate your clients and keep them coming back for more.  
Trainerize also provides an integrated payment experience which lets you collect recurring and one-time payments, manage clients, and deliver fitness programs—whether you train online, in person, or both! 
Want to learn more? Read more about Trainerize for personal trainers here.  
Take your personal training game to the next level!
Start your free 30-day trial of Trainerize.