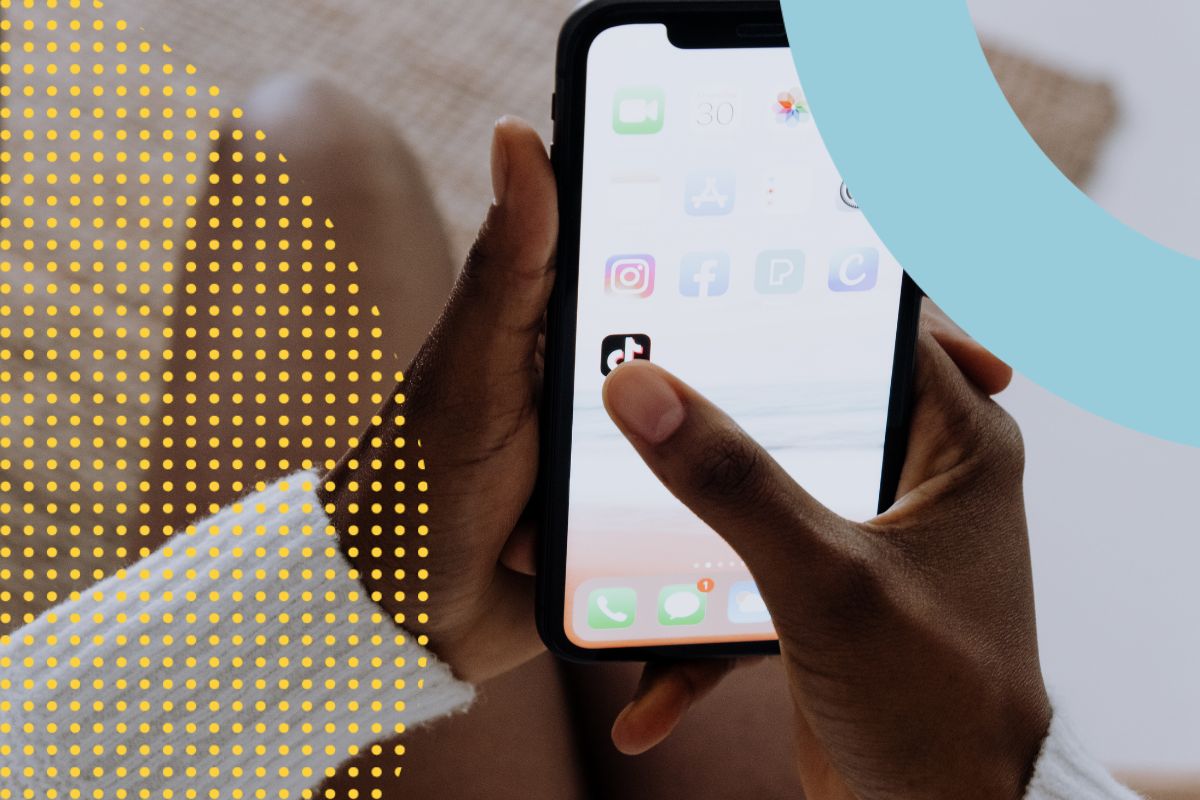 Over the past few years, TikTok has become famous for its short videos shared by users. Among one of the many trends that have emerged on this platform are fitness inspiration or #fitinspo videos. And although the trend has been criticized, it remains extremely popular. In fact, many professional fitness trainers have found creative ways to share short workouts and inspiration on TikTok's widely followed platform. We've rounded up a list of the top 10 TikTok personal training influencers to follow if you're looking for inspiration. 
# 1 Adrian Leung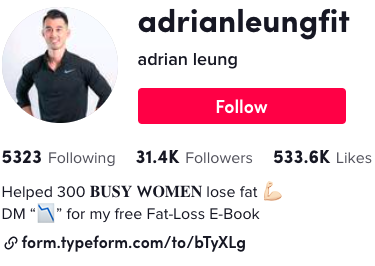 Adrian Leung Is an Ace-certified personal trainer who started the Fit Female Leaders Academy. He focuses on weight loss and helping women achieve their ideal body weight. In addition, he posts videos with tips on techniques and suggestions for nutrition.
#2 Jennifer Tavernier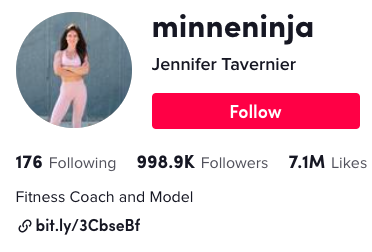 Jennifer Tavernier is a popular fitness coach and model who goes by minneninja on Tiktok. Jennifer is famous for being a member of the Champion Team called Party time on season 1 of Ninja Warrior. JEnnifer's background is a competitive tennis player turned personal trainer. She posts a lot of ab workouts to inspire others to get fit.
#3 Rebecca Louise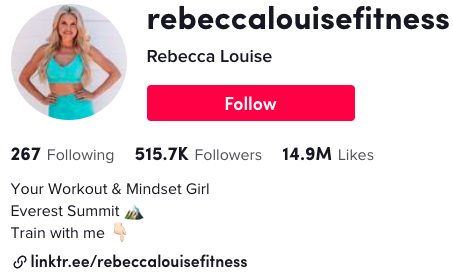 Rebecca is a NASM-certified personal trainer, and the author of the book It Takes Grit. She is also the founder of an app called BURN. Rebecca focuses on helping people "ditch the excuses" when developing their fitness routines and achieving their fitness goals.
#4 Brenton Ross
Brenton is a personal trainer and the founder of LFTD Supplements. Brenton has a vast online library of workouts, and members can buy a monthly or annual subscription to his site. In addition, Brenton posts a lot of videos on tips and techniques on his TikTok.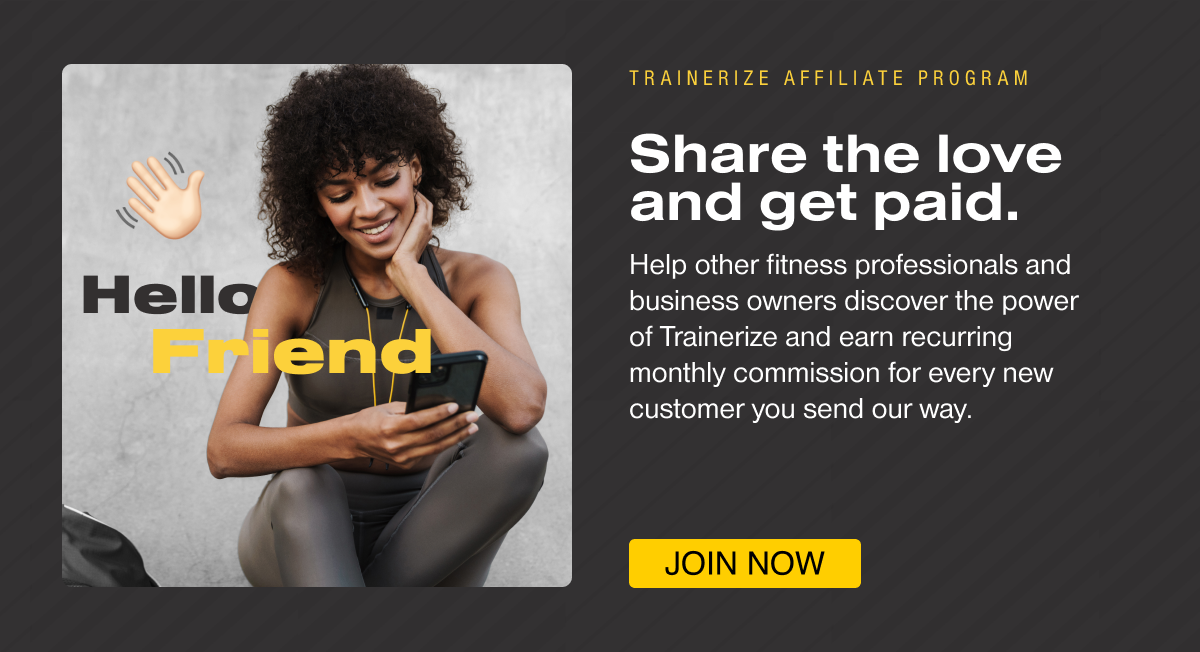 # 5 Kyla Itsiness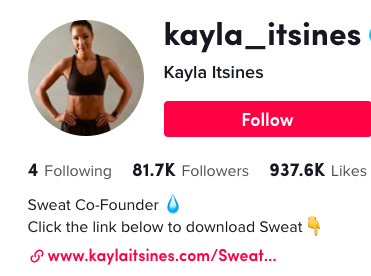 Kyla is a famous Australian personal trainer who has been coaching since 2008. She is the co-founder of Sweat and the co-creator of High Impact with Kyla. Her 28-minute workout videos help people stay fit by working out in under 30 minutes. She is also the founder of the Sweat with Kayla app.
# 6 Charlee Atkins
Charlee Atkins is a popular TikTok influencer and personal trainer. She is the creator of a popular fitness app called Le Sweat TV. Charlee has been given shoutouts as a top trainer in magazines like Women's Health, Men's Health, Cosmopolitan and Pop Sugar.
# 7 KJ Weatherspoon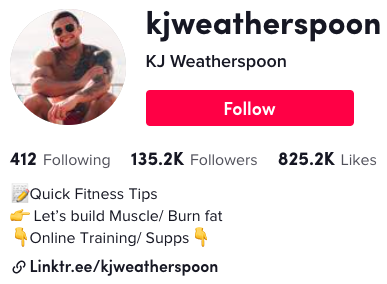 Kj Weatherspoon is a popular TikTok influencer who focuses on weight training and building muscle. His videos highlight different parts of the body. He is the founder of Ready Set Fitness. And, fun fact: he uses Trainerize.
#8 Alexia Clark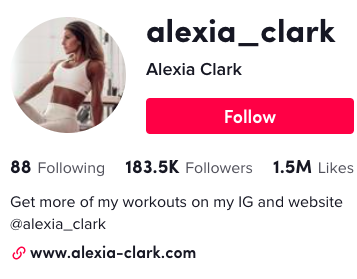 Alexia Clark is a personal trainer who focuses on helping people get fitter, more confident and stronger. Her services include an online workout program and nutrition plans.
# 9 Massy Arias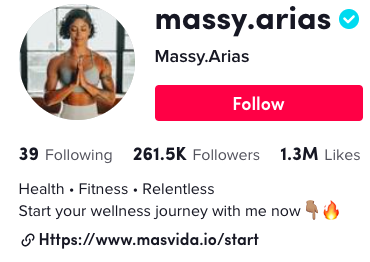 Massy is a popular US personal trainer and coach featured in many popular magazines like Women's Health, Parents, Oxygen and Strong. Massy's mission is to help people see how adopting a healthy eating and exercise routine can transform their overall mental and physical health.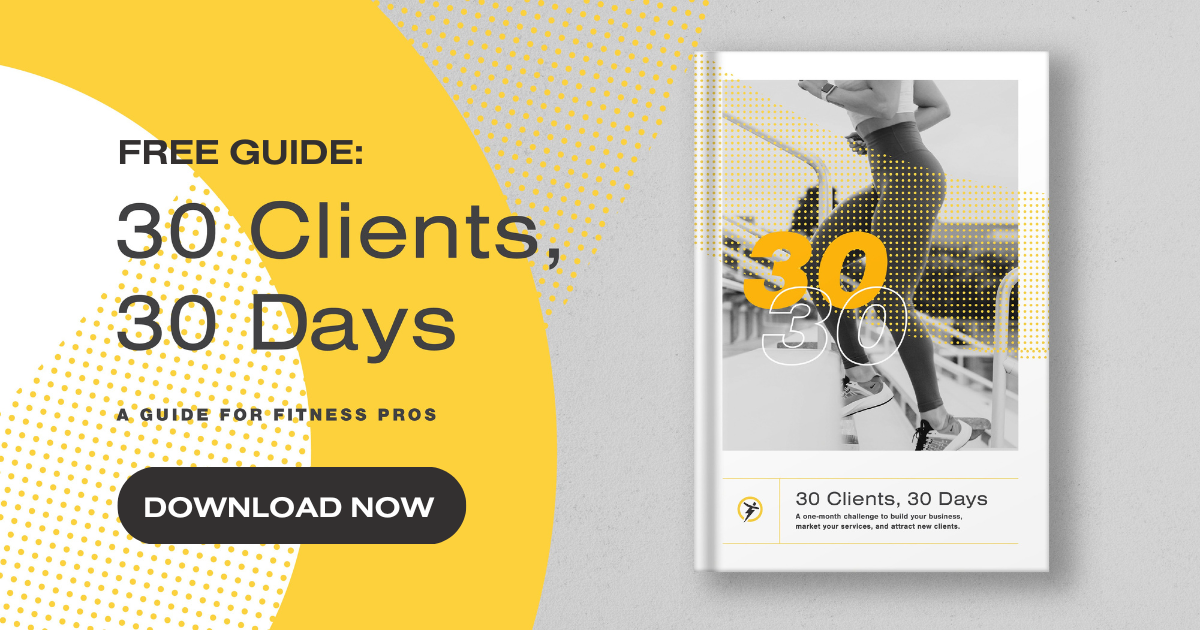 Popular TikTok Hashtags To Follow
If you're looking to get inspired or join the #fitinspo trend, we've compiled a list of popular fitness TikTok hashtags. As fitness professionals these are likely some of the popular ones your clients are following too.
#stretch #walking #TikTokfirness #jumprope #pilates #zumba #kettleball #plyometrics #f45 #fitbit #resistancetraining #bodybuildinglifestyle #weighttraining #hiit #getstrong #exercising #physique #skipping #hoolahoopchallenge #isometrics
TikTok is a great social media channel  to consider when marketing your fitness business, So, be sure to explore these hashtags and others and include a tiktok video in your 12 month marketing Plan .
Finally, if you're looking to build or grow your fitness business this year, Trainerize can help you monitor your clients, customize exercise videos, manage leads and more.
Ready to take your fitness business to the next level? Start your free 30-day trial of Trainerize.