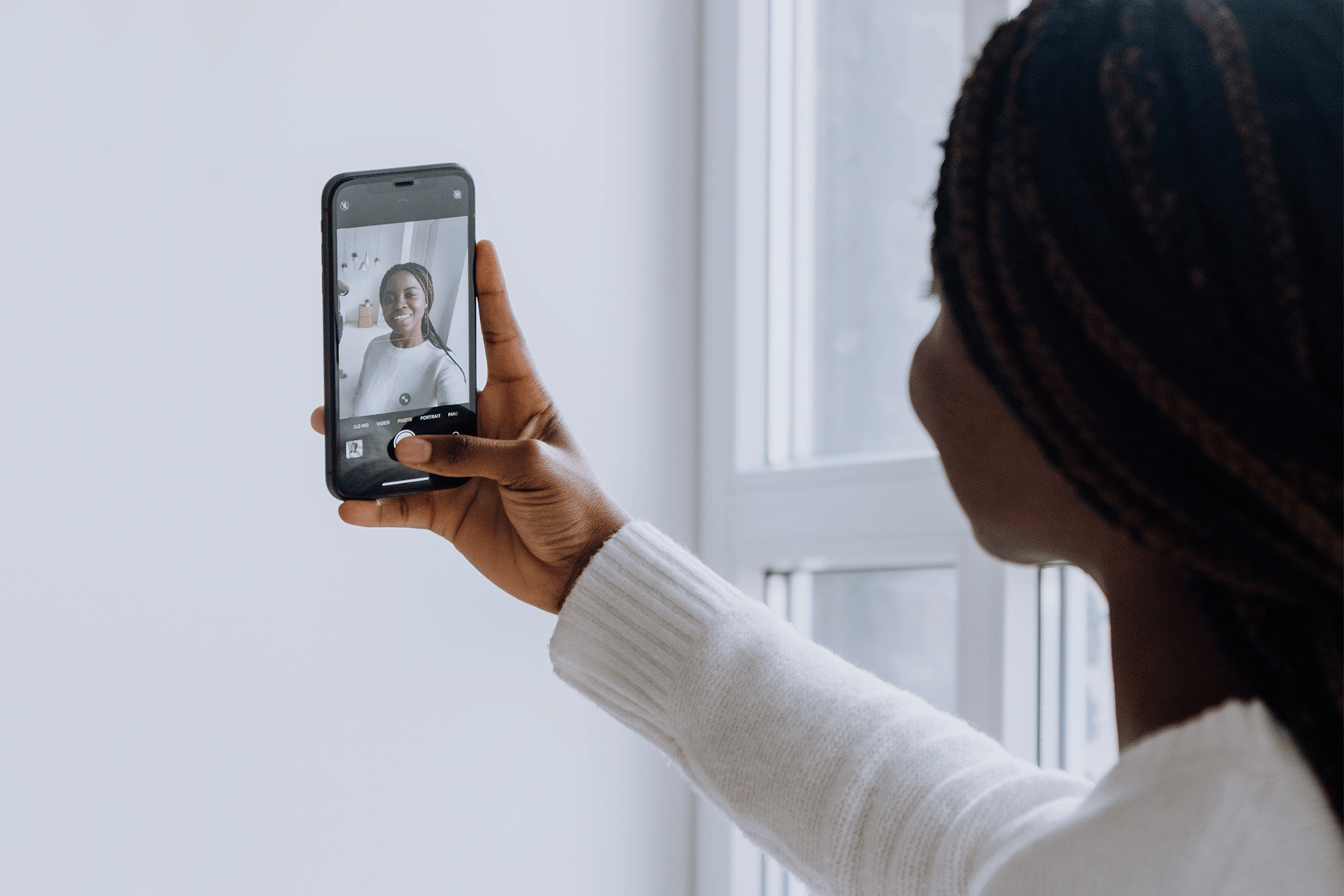 As a personal trainer, we're willing to bet you're using digital marketing tactics to connect with potential clients. You're a fitness enthusiast first, but a digital marketer is probably a close second! And you know that a huge part of being an effective online marketer, no matter what business you're in, is to use high-quality photos.
Believe it or not, you don't need a ton of fancy equipment to take high-quality photos. You can get impressive shots using just your iPhone. Read on to learn how to improve your social media photography and take professional-level photos with your iPhone.
Get to know your iPhone camera
A good first step is to get familiar with your iPhone camera. There's a lot more to it than just opening up the app and snapping a picture, especially if you're trying to get professional-style photos for social media or your website.
For example, one of the most useful iPhone camera settings that you should experiment with is Portrait Mode. Portrait Mode creates a depth-of-field effect that slightly blurs the background of your photos and puts the subject in focus. It not only encourages the viewer to focus on the subject, it also creates an illusion that the photo was taken with a very high-quality camera. When using Portrait Mode, you'll need to have space between the camera and the subject, so keep that in mind when setting up!
Your iPhone camera can also be forced to lock the focal point, or the exposure. Keep in mind, you can lighten the exposure after the fact fairly easily, but ideally you want the focal point to be right from the start!
Let there be light
One of the easiest ways to improve the lighting in your photos is to use ambient, natural light to your advantage! Shoot away from a window to use natural light for your subjects—even if it's dim, you can fix it in post-production! Indirect natural light should always be your first choice.
No natural light? Invest in some clip-on lights. A clip-on ring light, for example, helps to enhance your selfies and brightens you up before you snap a photo.
🔗 Earn More Revenue with a Strategic Business Model!


FREE GUIDE: 5 Ways to Train with Trainerize
Master the basics of composition
The Rule of Thirds is one of the most basic photo composition rules. And everyone should know it, whether they're shooting with an iPhone or a DSLR.
The Rule of Thirds involves breaking an image down into three equal parts vertically and horizontally to create a nine-square grid. The goal is to place the subject of the photo along the lines of the grid or in the areas where they intersect. This helps to create balanced, aesthetically pleasing photos. Your iPhone has built-in grid lines, which you can lock to help with composition.
Another helpful composition tip is to take both landscape and portrait-oriented photos. For landscape orientation, turn your iPhone horizontally, and for portrait, turn it vertically. When you're using photos on different platforms, you might find that a landscape version works better than a portrait one and vice versa.
⚡️ TZ Tip: When shooting for digital marketing, make sure to shoot with more space surrounding the subject than typical—like with your coffee, leave room! This will allow you to crop in more orientations to ensure you have the right shot for every digital channel.
Invest in some low-cost tools
Tools like tripods and selfie sticks can go a long way when it comes to setting up iPhone photos.
Consider an adjustable tripod that is compatible with an iPhone. Many of them come with remotes and other tools that you can use to get shots that look like they were taken by a professional.
A selfie stick with a remote can also come in handy when you need to create some distance between yourself and the camera to highlight an impressive backdrop.
⚡️ TZ Tip: No remote? No problem. When using your selfie stick, plug in your Apple headphones! Hold them in your opposite hand and click the volume button to snap a photo. You can also use the self-timer and burst features for the perfect selfie stick selfie.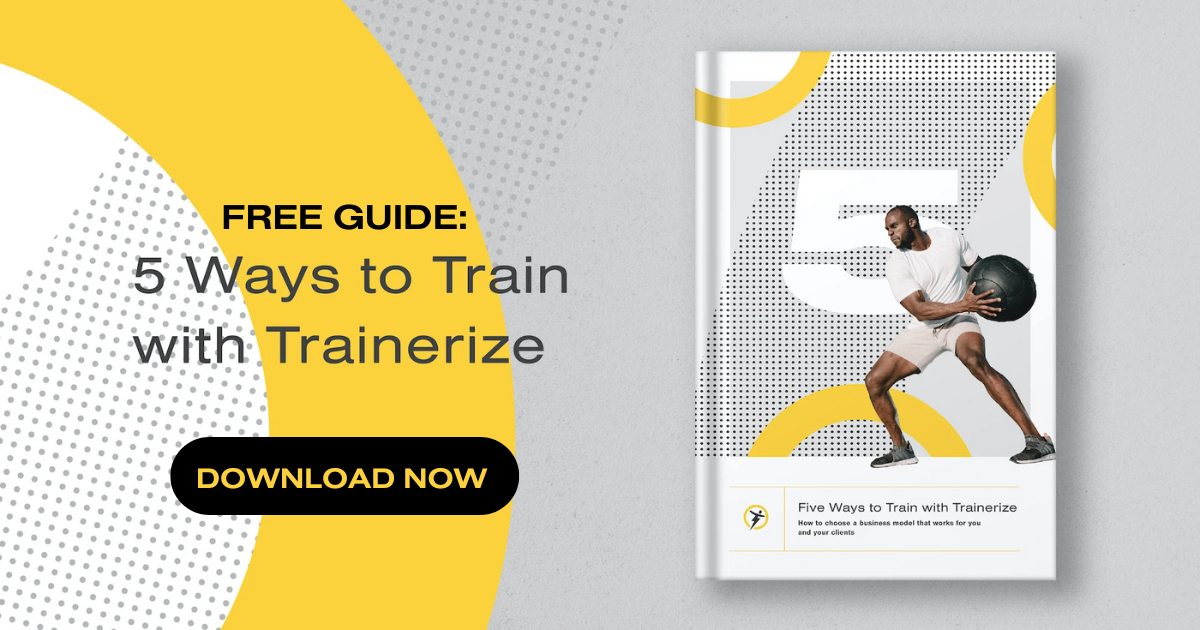 Enhance, but go easy on the edits
There are lots of ways you can edit and enhance your photos. We recommend avoiding overly-filtered images, but if you love a filter, just stay consistent! But skip the Facetune—digital users are very savvy and will be able to tell that photos have been excessively altered.
Consider using Adobe Creative Cloud or Canva to create graphics and enhance your photos. You can also use preset apps like VSCO and editing apps like Snapseed that help to boost the quality of your photos.
Start taking professional-level iPhone photos today
In the social media age, iPhone photography for personal trainers is an essential skill. It's easy to assume that you need high-quality photography equipment to take great photos, but that's definitely not the case.
Follow the strategies outlined above and you'll have no trouble getting impressive shots and leveling up your social media profile, as well as your website, email newsletter, and any other online resources that you want to enhance with new photos.