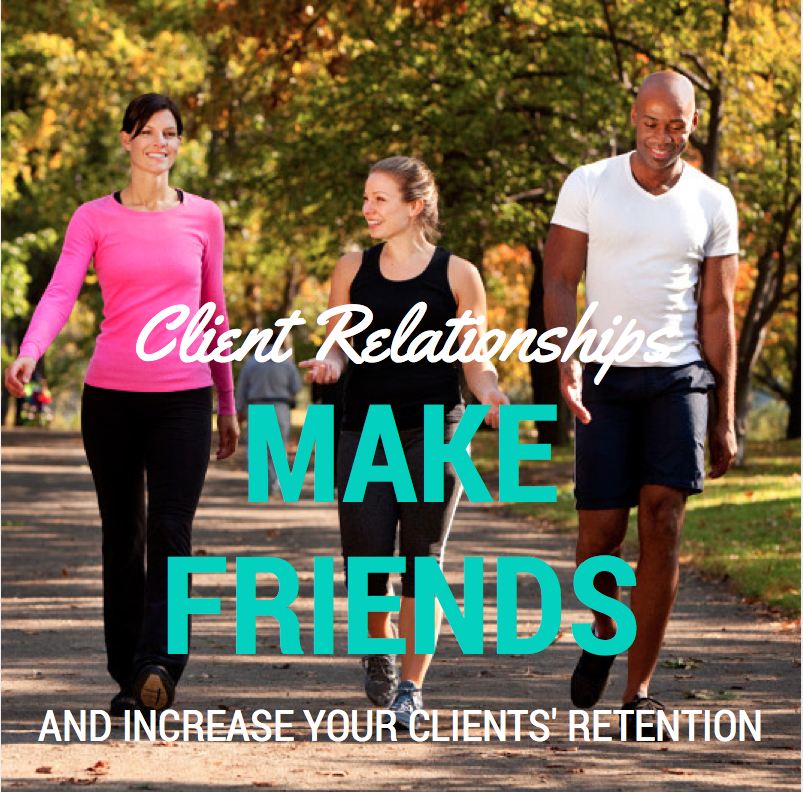 When I opened my fitness studio early last year, I witnessed this happen with my own eyes and still continue to see how well it works! Think about it, many people who are coming to a personal trainer (either in-person or online training) are looking for help, but some might also be looking for companionship and to increase their support system right? This is where you can use the great group of pre-existing clients to make new clients feel welcome and really feel like they are part of a "fitness family" (this is what I call our crew of clients).
Here is one example of how I witnessed this all happen…
In December I held a Christmas Party for all of my clients at a local restaurant/bar and not only did we have a great turn out, but this was an opportunity for all my group fitness clients to meet my one on one training clients (they all come in the gym at different times so otherwise would never meet). As the night went on we all hit the dance floor and in my moments between moon walks (LOL) , I watched all of my clients having a blast and creating friendships.
Never under-estimate the power of relationships
That next week in my group classes the atmosphere was so different, everyone was chatting before class and laughing with people whom they hadn't really chatted with the week before. I posted some pictures of the event that week on my business Facebook page and now my online training clients were able to see the pictures. My online training clients were commenting on the pictures "I wish I could have been there" and "sad I missed it", which now got my in-person clients having "comment" conversations with my online training clients! In summary the post-Christmas party effect was group fitness and one-on-one clients coming together to form small group training sessions (increasing their training frequency each week & therefore bringing in more $$ for me), some of my group fitness clients becoming friends online with my online training clients and now signing up with my Trainerize app to add-on extra workouts on the days they are not coming to my group class (aka more $$ for me), and all of my clients feeling more like they are part of a family that is supportive and held accountable to.
Now this is just one example of how I have created "spontaneous friendships" among my clients, but there are many more ways you can make this happen:
3 Ways to "Create" Friendships Among Your Trainerize Online Training Clients
Plan Events or Online Live Chats
This is something you could create once a month or once a week (depending on how much time you want to commit to this) where all of your clients meet in a live chat room directed by you. This could be a 30 minute live event where clients can ask you questions directly and you can chat with everyone at once, while they can also chat with each other.
Ask a Current Client (who has been successful) to Send a New Client a Welcome Email
This is something you might have to offer an incentive to your current client, or they might do it out of appreciation for all of your help. I have just asked a current online training client to send one of my new clients an email welcoming them to the "fitness family" and letting them know they are happy to support them and to join our online forum where all the other online training clients chat.
Try to Plan Workout Meet-Ups of Clients you are Training in the Same City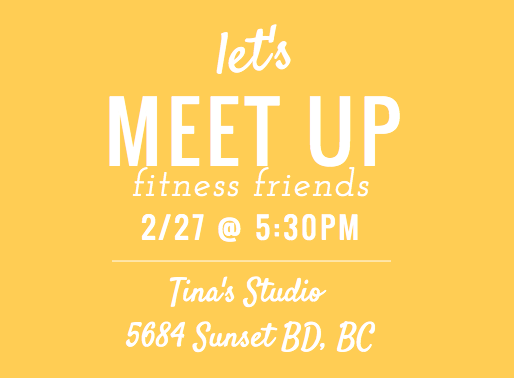 If it happens that you have a few online training clients in the same city, try to plan a meet-up workout for a few clients (as long as they are open to it). You don't even have to be in that city, connect them online and send them a workout to do either at a local gym, a park, or anywhere and send it to them. Ask them to send you a picture and feedback of their workout! Most likely this could create a long-term fitness friendship and keep them as part of your program for a longer period of time because they now have a larger support system and possibly a new friend!
These are just a few ideas and I hope this helps you increase client retention a little bit!
Take your Fitness Business to the next level.
Start your free 30-day trial of Trainerize.