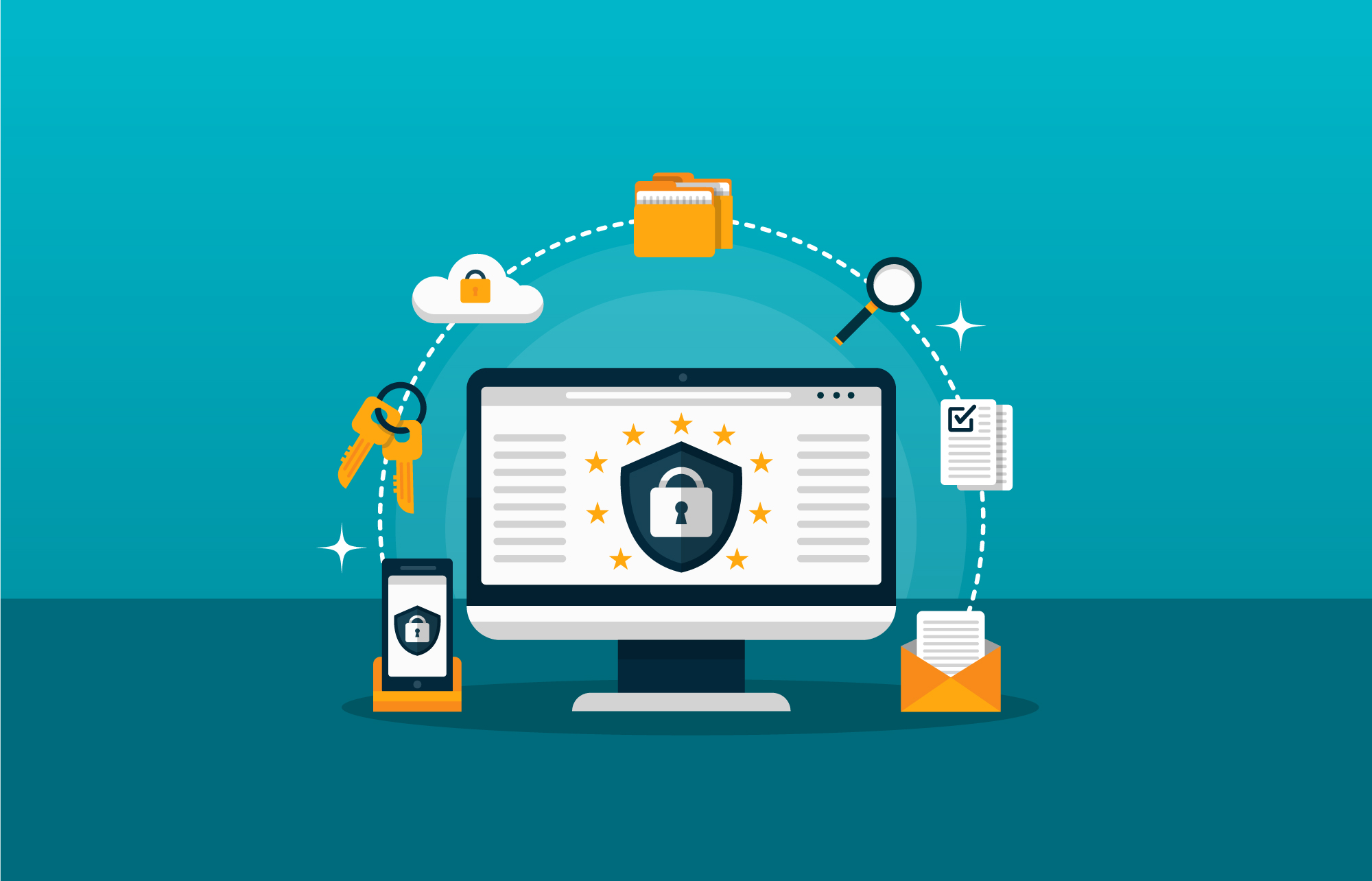 So you've decided to venture into the realm of online personal training. That's fantastic! There are many benefits of bringing your fitness business digital. For example, you can reach clients worldwide, you can cater to clients on busy schedules, and you can work with clients that are new to the fitness world as well as experienced athletes. With bringing your personal training online, you will open up the market of your fitness business, and your revenue will soar.
However, one downfall of having an online fitness business is digital security, and keeping your information safe. With any online business or online interaction, there is always the potential that your information is taken or used.
At Trainerize, we take account security and data protection seriously. We have input a variety of measures to keep your account safe with us. We would like to provide you with some tips to help you keep your website, social media, and any other online feature of your fitness business safe and secure.
Add a Password to Your Electronic Devices
One of the first things that you can do to help protect your online business is to add a password to your computer and pin code to your electronic devices (phone, tablet, etc.). Any device that you use to log in to your online fitness business accounts should be password protected at all times.
We are all human and have misplaced our phones. The last thing you want to happen is to lose your mobile (or worse, have it stolen) and it gets placed into the wrong hands—especially if it includes valuable and personal information about your clients.
Change Your Passwords Regularly
Online security is very important to any online fitness professional. To help enforce internet security, be sure to change your passwords regularly. Changing your passwords isn't a lengthy task, so take some time every couple of months to change them. This will help you out greatly in the long run.
Take your Fitness Business to the next level.

Start your free 30-day trial of Trainerize today.
Update/Purchase Anti-Virus Software
Updating/purchasing anti-virus software is a good idea to help protect your information from theft, or damage to your electronic data. Cybersecurity is imperative with any online activity, and it should be taken very seriously, especially for those with an online business.
Be Wary of Phishing Scams
Unfortunately, phishing scams have become common. Phishing refers to individuals who send emails claiming to be from reputable companies, but in reality, they are not. These emails prompt you to reveal personal information to them (like passwords, credit card numbers, or personal identity information). Don't fall for phishing scams. In fact, it's best not to open these emails at all. If you do accidentally open this type of email, do not click on any links within.
If you are using Trainerize.me, you will likely receive emails from potential clients inquiring about your fitness business services. We encourage you to exercise caution when responding. If you ever receive an email from us that looks suspicious, contact our support team to let us know.
Have Good Judgement
Look out for any red flags online. If there is anything that looks or feels suspicious, don't open it or click any links. Never give out your personal information to anyone online. Be cautious and use your best judgement.
At Trainerize, we will never ask you for payment information or banking details via email or unexpected webpages. While our support team can accept payment information from you over the phone, you will always be given the option to enter your own details from inside your Trainerize account.
These are just a few things that you can do in order to keep your data safe. Don't let these potential dangers deter you from starting/maintaining an online fitness business. The benefits of being an online fitness business owner vastly outweigh the potential negatives.
Up your Fitness Business game.

Activate your free 30-day trial of Trainerize.