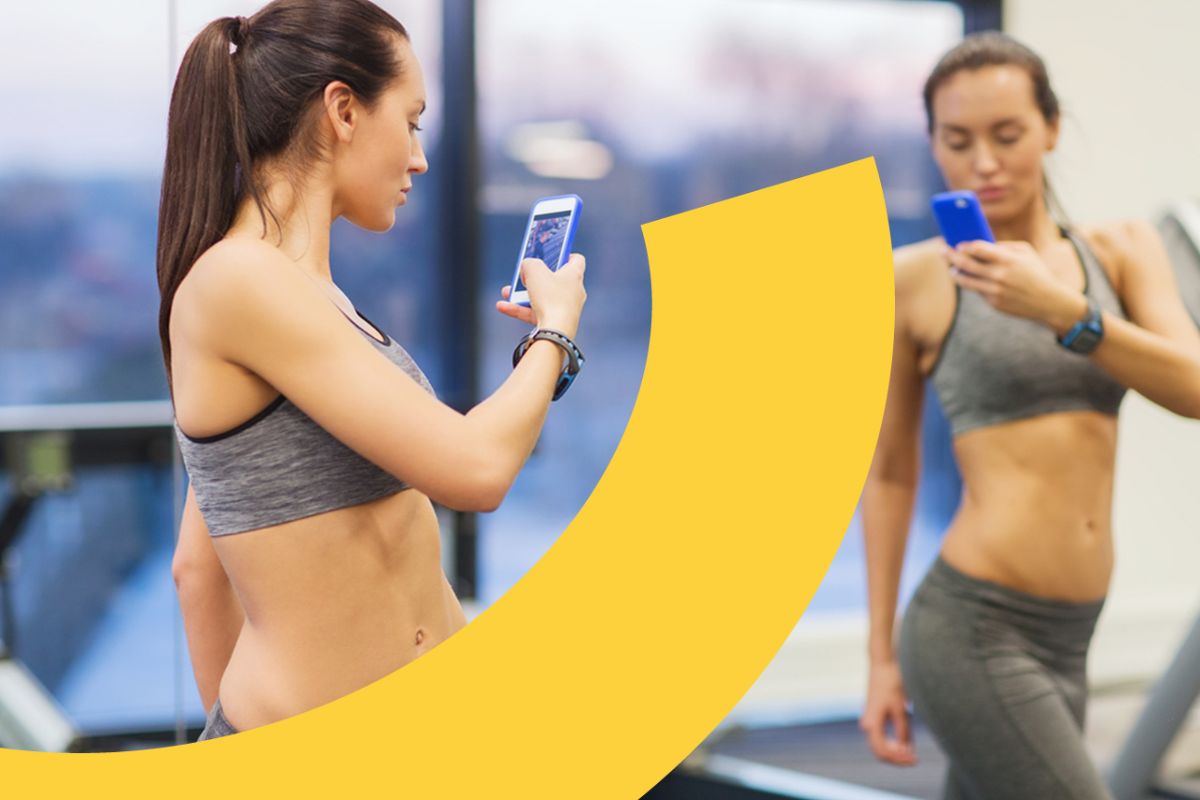 Are you having trouble keeping your online training clients motivated from afar? You can only send so many motivating emails and have so many Skype conversations where you pump clients up and get them motivated to reach their goals. It's still the same old story after they read your email or after they hang up your Skype call, they are on their own again. They have to deal with temptations like unhealthy food choices and skipping their workouts for "playdates" with friends. This is a common problem that even trainers with "in-person" clients face, but it becomes even more difficult with online training clients.
What Can We Do Differently as Online Trainers To Keep the Clients We Don't See on a Regular Basis Motivated?
My answer: Regular Progress Checks!
Nothing will motivate a client more than seeing even a small glimpse of their progress, whether it be through pictures, completed workouts or strength challenges. I like to set a series of milestones for a client, because you don't want to be checking pictures every single week as you might not see large changes week to week. Try creating different checkpoints throughout the month and start measuring with the Trainerize graphs and progress features that are built into the app.
Week 1 Progress pictures uploaded – Set a reminder for both yourself and your client to upload progress pictures. The app even will even teach them how to take the pictures!
Week 2 Completed Workouts for the past 2 weeks – Check to see how many workouts your client completed through the first 2 weeks of the month, then challenge them to beat that number for the next 2 weeks. You can also challenge them to increase weights, or workout intensity for the next 2 weeks, etc.
Week 3 Check-in and/or set a new performance goal – If one of your client's goals is to be able to do 10 real push ups, have them shoot a video of themselves performing push ups to see how close they are to their goal. Cheer them on and give them pointers on how they can continue to work towards that goal.
Week 4 Set weigh-in reminders – Have your clients check their weight once a month in order to prevent them from becoming obsessed with a number on the scale and to keep them focused on their performance goals.
Pro Marketing Tip
Trainerize graphs and tracking tools are great to use for testimonials and can spark interest in your online training. For example, with the permission of your client, take a screenshot of one of their graphs or their completed workouts progress and post it on social media to congratulate them on "reaching 50 completed workouts". This not only will boost your client's ego, but draw some attention to your online training.
This is just a brief outline, but in it are some great ideas on how you can keep your clients motivated using all the great features from Trainerize. You can motivate clients in so many ways without sounding like a broken record. I hope this helps you get better client results and build your online training business!
Take your Fitness Business to the next level.
Start your free 30-day trial of Trainerize.